Leeds United are now back where they started with regard to their division, having triumphantly returned to the Premier League in 2020 only to be miserably relegated just three years later.
It seemed that, when Marcelo Bielsa led them back to the top flight, the Argentine would then go on to forge a dynasty at Elland Road built on a free-flowing philosophy and backed by the financial might that such a promotion provokes.
However, questionable transfer dealings and a threadbare squad hung the now-Uruguay international manager out to dry, and he was subsequently sacked. However, his stubbornness was likely not exempt from such a decision.
Whilst it can be debated whether that was an intelligent move at the time, what followed was a string of thoughtless decisions that culminated in such a torrid campaign which always seemed destined to end in disappointment.
Jesse Marsch may have 'saved them' the year prior, but handing him two transfer windows after performances had been so dire was suicidal from Andrea Radrizzani, whose panicked state then saw him employ Javi Gracia and Sam Allardyce in the space of just five months.
With Daniel Farke now entrusted with overseeing a new long-term project under the new ownership of the 49ers, the hope will be that they can muster up a quick turnaround to ensure their top-flight absence is not as long as the last.
However, there was one transfer move they perhaps could have made that might have shortened that last stint away from the Premier League, had they fought harder to keep Billy Sharp at Elland Road for a little while longer.
Why did Leeds United let Billy Sharp leave?

Having started his career at Sheffield United, and subsequently returned between 2007 and 2010, it was common knowledge that his heart belonged at Bramall Lane.
So, when the Whites employed his services in 2014, there was always a sense of unease that his stay might not be a long one.
At the very least though, there was hope that his goals could help fire them away from their troubles, given his track record of scoring at nearly every level in the English football pyramid.
After all, the clinical marksman had notched 45 in 102 games for Doncaster Rovers, and a further 55 in just 93 for Scunthorpe United, earning promotion to the Championship with the latter and then starring at that level with the former.
BBC 5 Live Sport's presenter Steve Crossman was incredibly keen to laud his contribution to English football, noting back in 2019: "He is a man who has had great personal trauma in his life and he's still there, he's still playing, and he is unquestionably a legend of the EFL."
This was then supplemented by broadcaster Mark Clemmit, who claimed: "Apart from that first spell at Sheffield United, where he just got those couple of games, he scored goals everywhere he's been. Magnificent".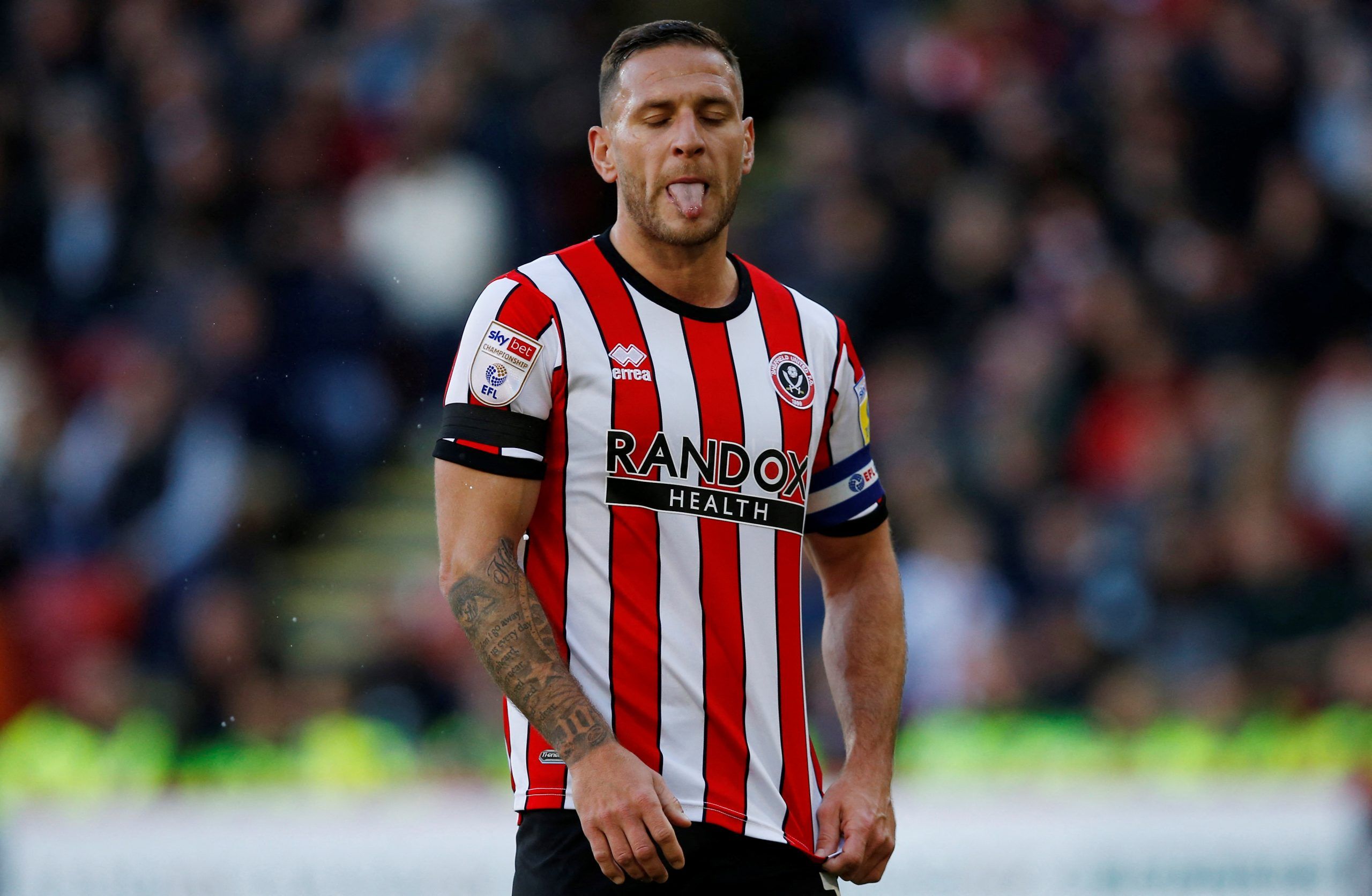 Then, offering a Leeds perspective, Stephen Warnock noted: "I think when he was at Leeds, when he came in, he was everything we wanted and we believed that he would be the goalscorer that would get us into the Premier League."
Unsurprisingly, the peak of his powers came during his final spell with his beloved Blades, leading them back into the Premier League having scored 129 times in 377 appearances for them.
Although he perhaps didn't need to, he would still explain the reasons behind his Elland Road exit that led to such success in 2015: "The move to Sheffield United was a no-brainer. I started there as a kid and always wanted to play for the club because I'm a Sheffield boy. I felt it was a good time for me to return.
"I'm 29 and I am coming to the peak of my career. I feel like I have got better as a player since I was last here. If I can achieve success with my boyhood club, there would be nothing better than that."
As someone wholly capable of firing teams up the football pyramid, in a similar way he fired himself up with his goals at every level, his brief tenure in Yorkshire was a frustrating one given the potential he had to be their promotion catalyst.
They desperately needed someone to take their plight by the scruff of the neck and drag them through, and arguably there are few better characters to do so with the aggression and passion needed than Sharp.
How good was Billy Sharp?

It is a testament to not just his quality, but his personability, that most who play with the 37-year-old rush to laud the man as well as the player.
John Fleck, a former teammate of his, was one such example, as he spoke in length to The Athletic back in 2020: "Billy has not just been an amazing goalscorer — and he still is, by the way — but he is also captain of the club. He runs the dressing room very well and always has done since I arrived. I am sure he will keep doing that as long as we are together as a group. He is in charge of everything."
After all, having showcased his desperation to continue returning to Bramall Lane, this should come as no surprise, having spent roughly 12 years there across three separate stints.
| | Billy Sharp's Appearances | Goals | Assists |
| --- | --- | --- | --- |
| Sheffield United | 377 | 129 | 44 |
| Doncaster Rovers | 102 | 45 | 16 |
| Scunthorpe Rovers | 93 | 55 | 55 |
| Nottingham Forest | 40 | 11 | 5 |
| Leeds United | 35 | 5 | 1 |
All stats via Transfermarkt
Although his time at Elland Road was not quite as long or profitable as they might have hoped, with just five goals to his name, his impact as a goalscorer across League One, the Championship and even the Premier League cannot be disputed.
The 5 foot 9 ace would score 272 career goals and counting, given he now features for LA Galaxy in the MLS, as he seeks to usher in a quiet and calming retirement after a dogged career of scrapping for everything he earned.
Given Uwe Rosler would sanction his exit for just £500k, when the promotion he might have brought would have been much more lucrative, this marks one of many blunders the German made during his ill-fated three-month stint as manager.
However, the allure of Sharp's boyhood club was always bound to prove too much. After all, in the eyes of Chris Wilder, he is "Mr Sheffield United". Leeds could never have competed with that.