What is the best team in men's football right now: Bayern Munich, Manchester City, Barcelona, Real Madrid or maybe even Arsenal?
Well, as with most things in football, it's ultimately a subjective question, but the data analysts over at FiveThirtyEight bring us as close as possible to finding an objective answer for it.
That's because their 'Global Club Soccer Rankings' serves as a fascinating tool by which the very best men's teams around the world are ranked based on an in-depth algorithm that digests the numbers churned out by each and every game.
You can find out more about how exactly the system works here, but the moral of the story is that each team is given an 'SPI rating,' which is the best estimate of a side's strength based on both their offensive and defensive capabilities.
It's the method by which they then make remarkable predictions on the world's top competitions, using these ever-updating strength estimates to infer how certain match-ups will play out.
Naturally, it's by no means a perfect method – no statistical analysis of football ever truly is – but it nevertheless gives us an engrossing look into who the world's best teams are at any one time.
What are the top 30 teams in the world?
Right then, don't you want to find out who the data analysts are rating the highest right now? Of course you do, so be to sure to check out the top 30 sides at the time of writing down below:
30. Bayer Leverkusen
MADRID, SPAIN – OCTOBER 26: Callum Hudson-Odoi of Bayer 04 Leverkusen celebrates with teammates after scoring their team's second goal during the UEFA Champions League group B match between Atletico Madrid and Bayer 04 Leverkusen at Civitas Metropolitano Stadium on October 26, 2022 in Madrid, Spain. (Photo by Gonzalo Arroyo Moreno/Getty Images)
29. Juventus
28. Eintracht Frankfurt
27. Red Bull Salzburg
26. Villarreal
25. Real Sociedad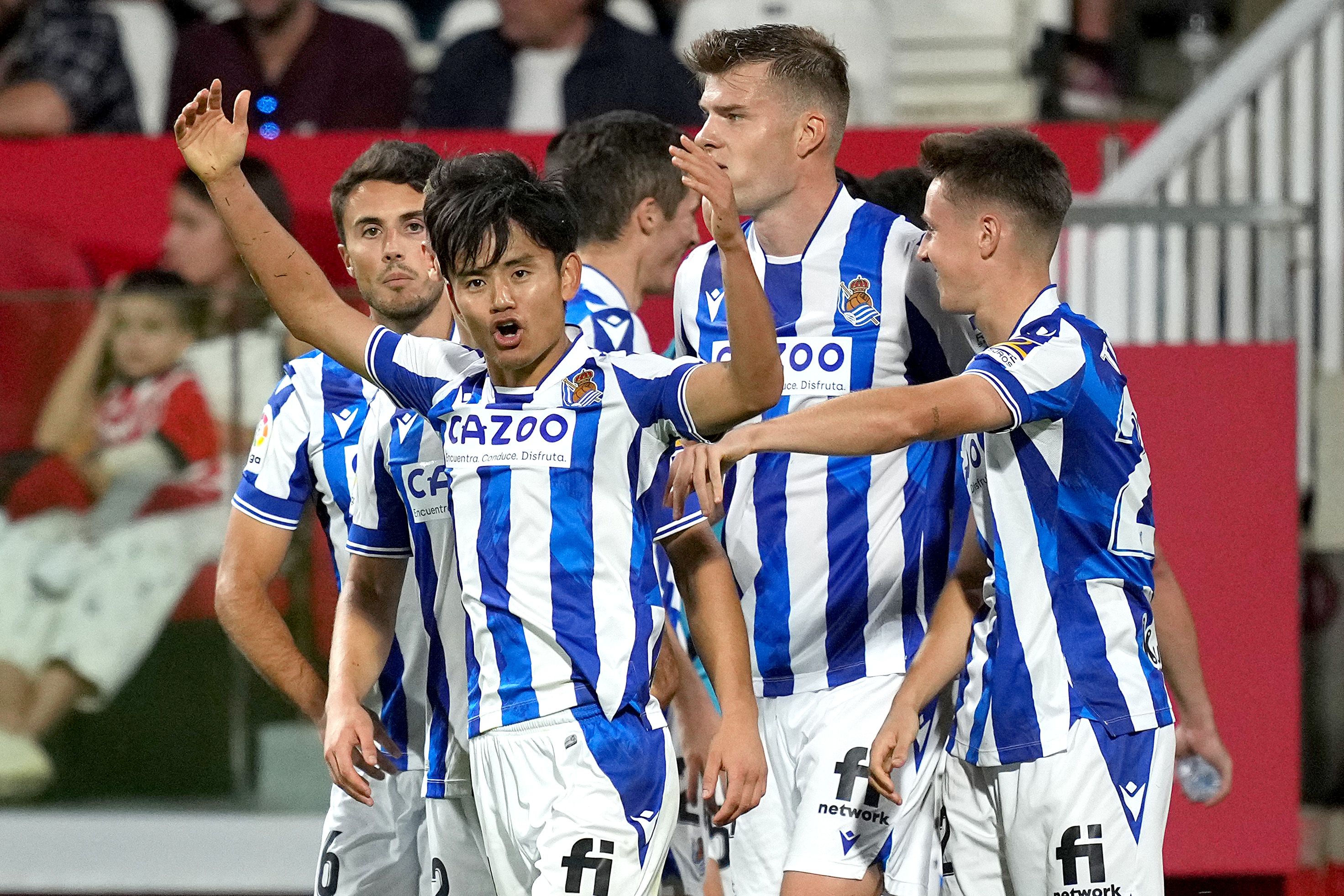 GIRONA, SPAIN – OCTOBER 02: Takefusa Kubo of Real Sociedad celebrates after scoring the fifth goal for Real Sociedad during the LaLiga Santander match between Girona FC and Real Sociedad at Montilivi Stadium on October 02, 2022 in Girona, Spain. (Photo by Alex Caparros/Getty Images)
24. Atletico Madrid
23. Athletic Bilbao
22. Zenit St. Petersburg
21. Marseille
20. Borussia Dortmund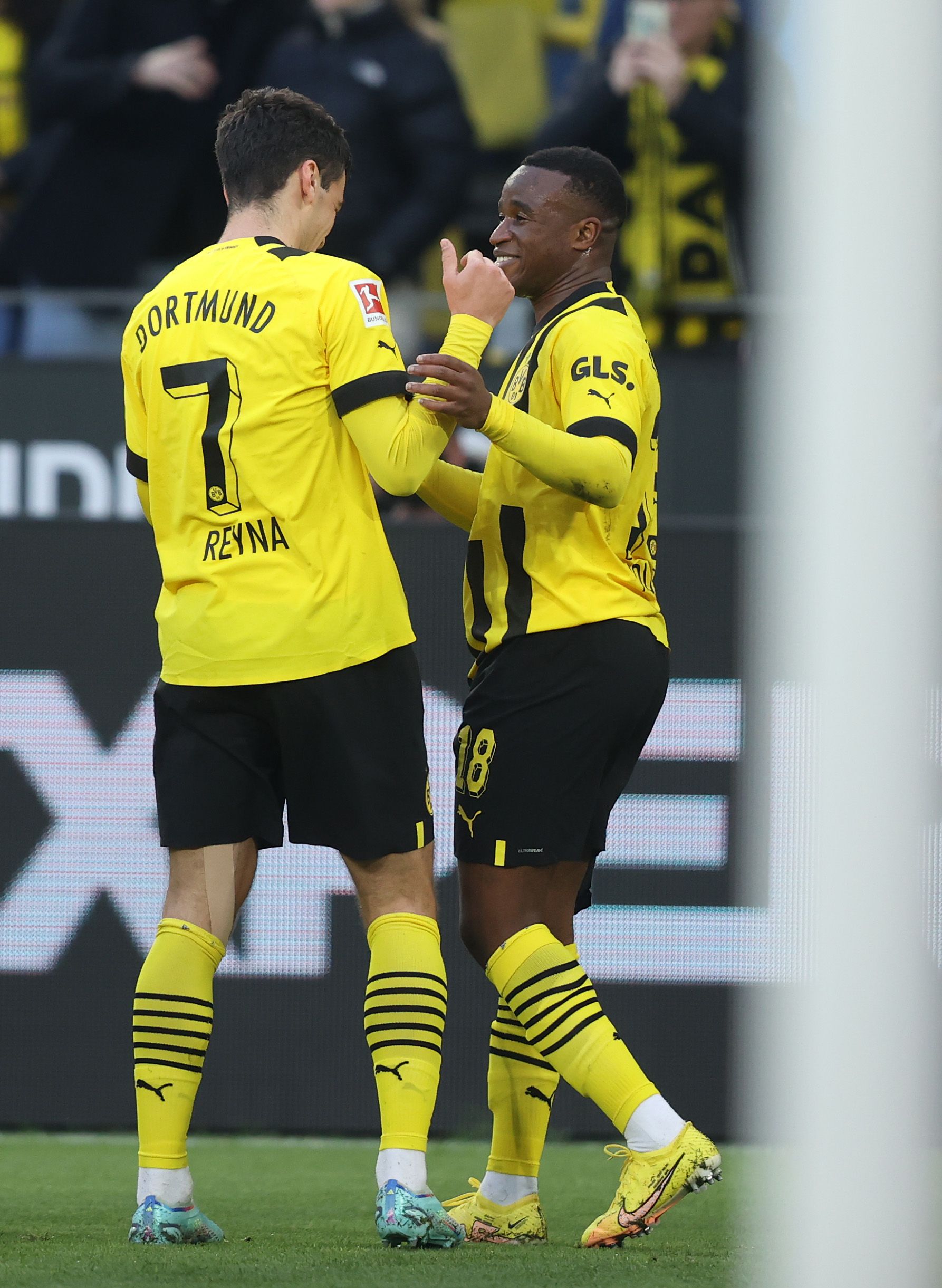 DORTMUND, GERMANY – NOVEMBER 05: Giovanni Reyna of Dortmund celebrates scoring his team's second goal from the penalty spot with Youssoufa Moukoko during the Bundesliga match between Borussia Dortmund and VfL Bochum 1848 at Signal Iduna Park on November 05, 2022 in Dortmund, Germany. (Photo by Dean Mouhtaropoulos/Getty Images)
19. AC Milan
18. Brighton & Hove Albion
17. Tottenham Hotspur
16. Inter Milan
15. Benfica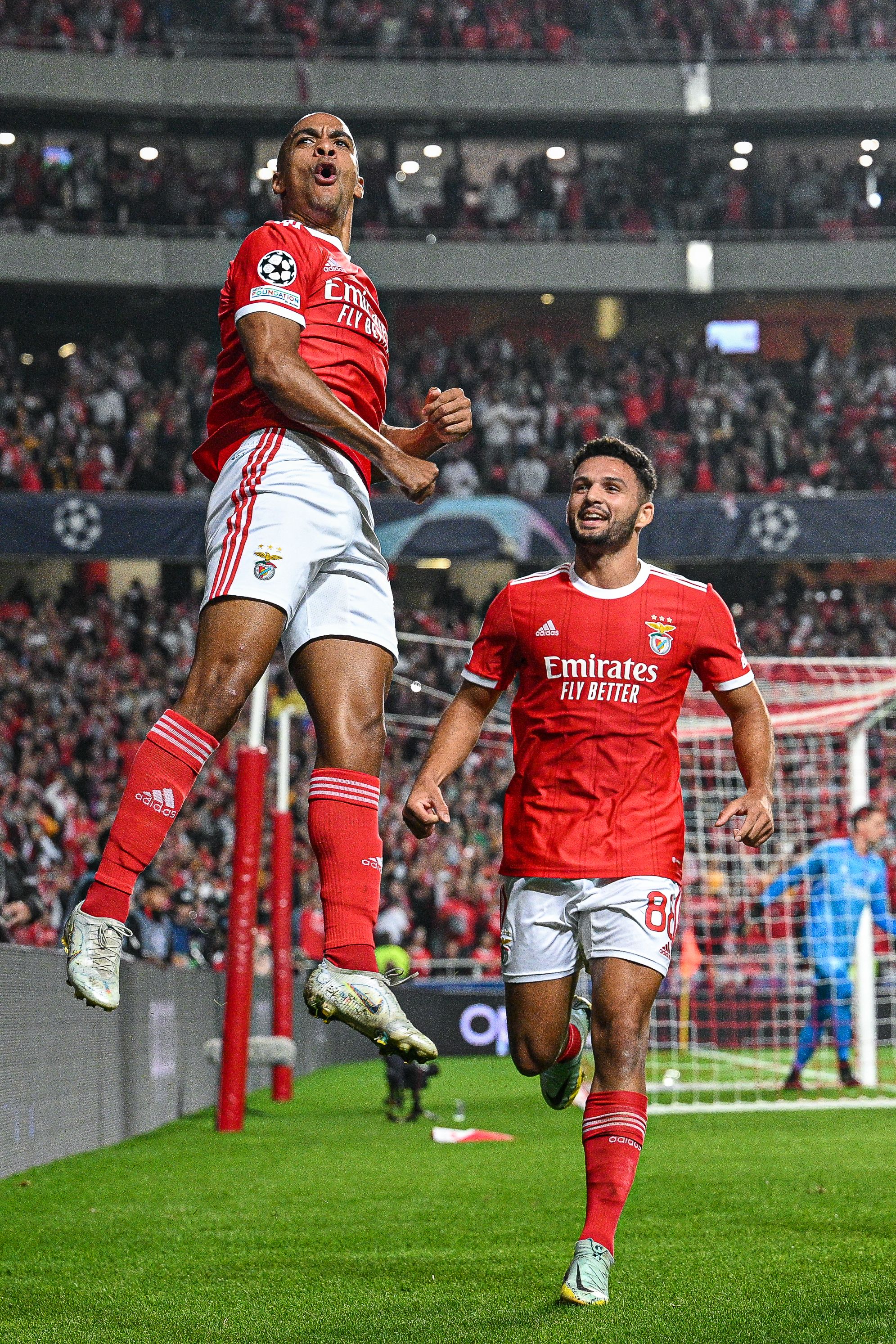 LISBON, PORTUGAL – OCTOBER 25: Joao Mario of Benfica celebrates after scoring their team's second goal from the penalty spot during the UEFA Champions League group H match between SL Benfica and Juventus at Estadio do Sport Lisboa e Benfica on October 25, 2022 in Lisbon, Portugal. (Photo by Octavio Passos/Getty Images)
14. Chelsea
13. Ajax
12. RB Leipzig
11. Manchester United
10. FC Porto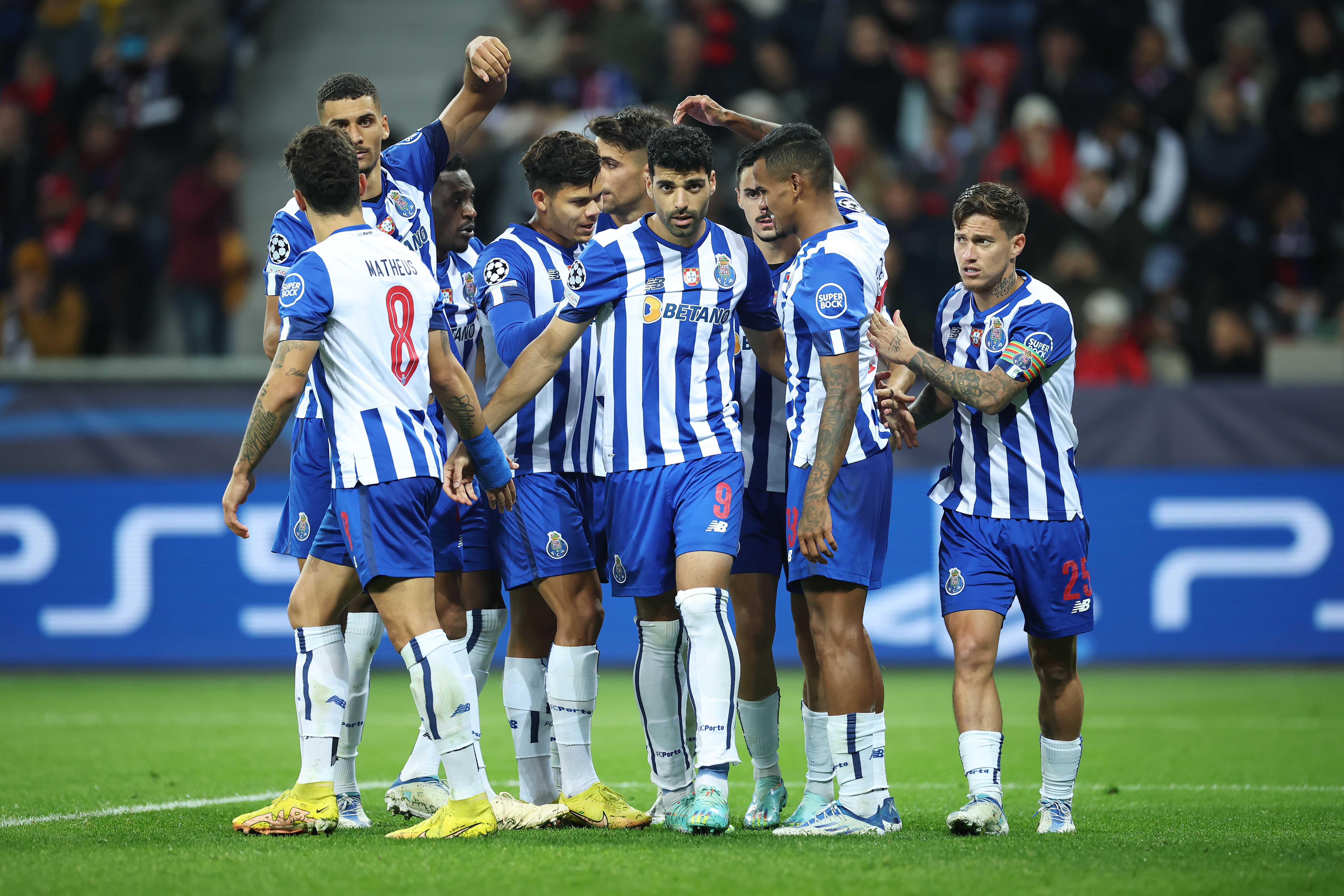 LEVERKUSEN, GERMANY – OCTOBER 12: Mehdi Taremi of FC Porto celebrates after scoring their team's second goal from the penalty spot during the UEFA Champions League group B match between Bayer 04 Leverkusen and FC Porto at BayArena on October 12, 2022 in Leverkusen, Germany. (Photo by Alex Grimm/Getty Images)
9. Napoli
8. Newcastle United
7. Real Madrid
6. Liverpool
5. Paris Saint-Germain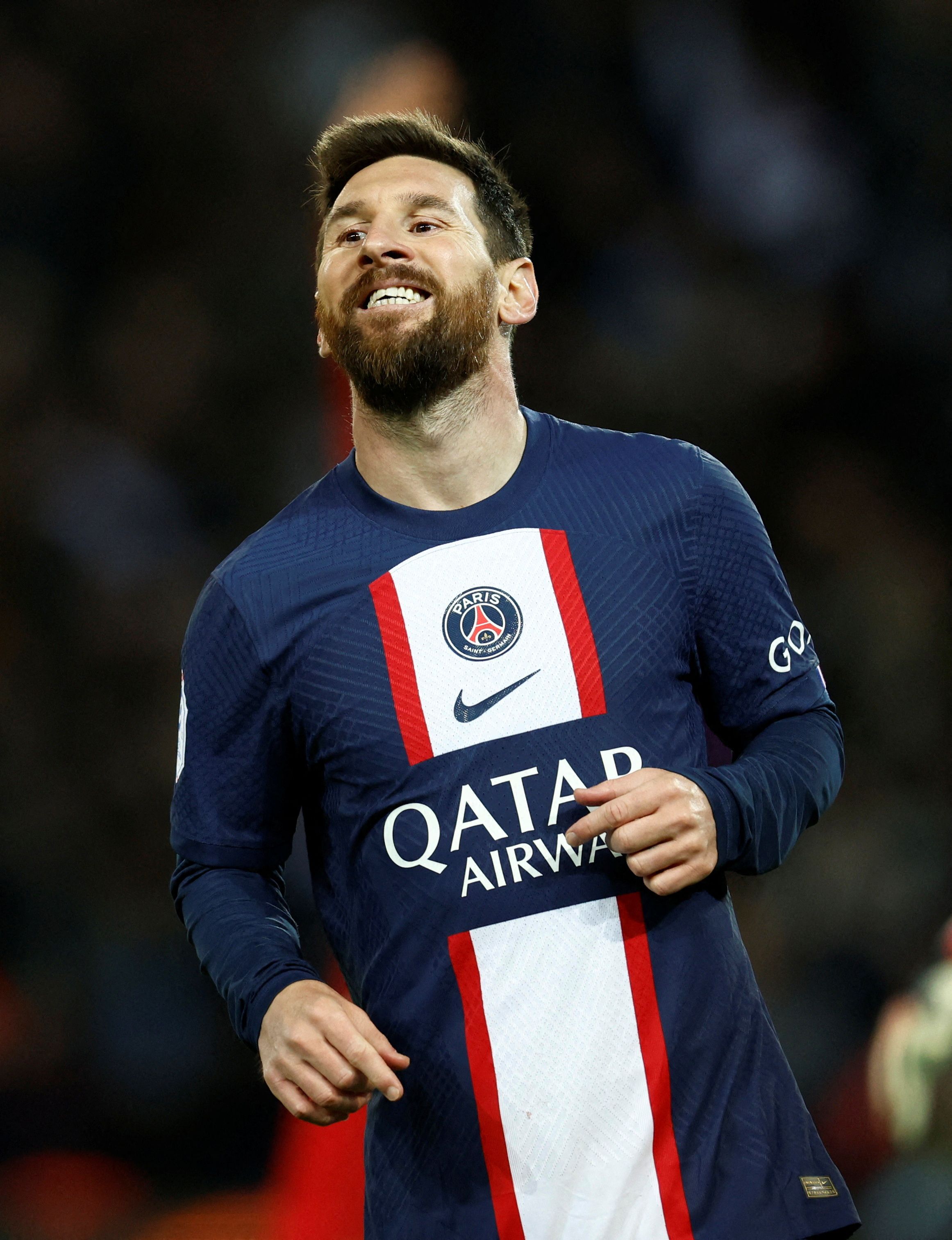 Soccer Football – Ligue 1 – Paris St Germain v Angers – Parc des Princes, Paris, France – January 11, 2023 Paris St Germain's Lionel Messi reacts after scoring their second goal as it is disallowed for offside before VAR overturns the decision REUTERS/Gonzalo Fuentes
4. Arsenal
3. Barcelona
2. Manchester City
Bayern Munich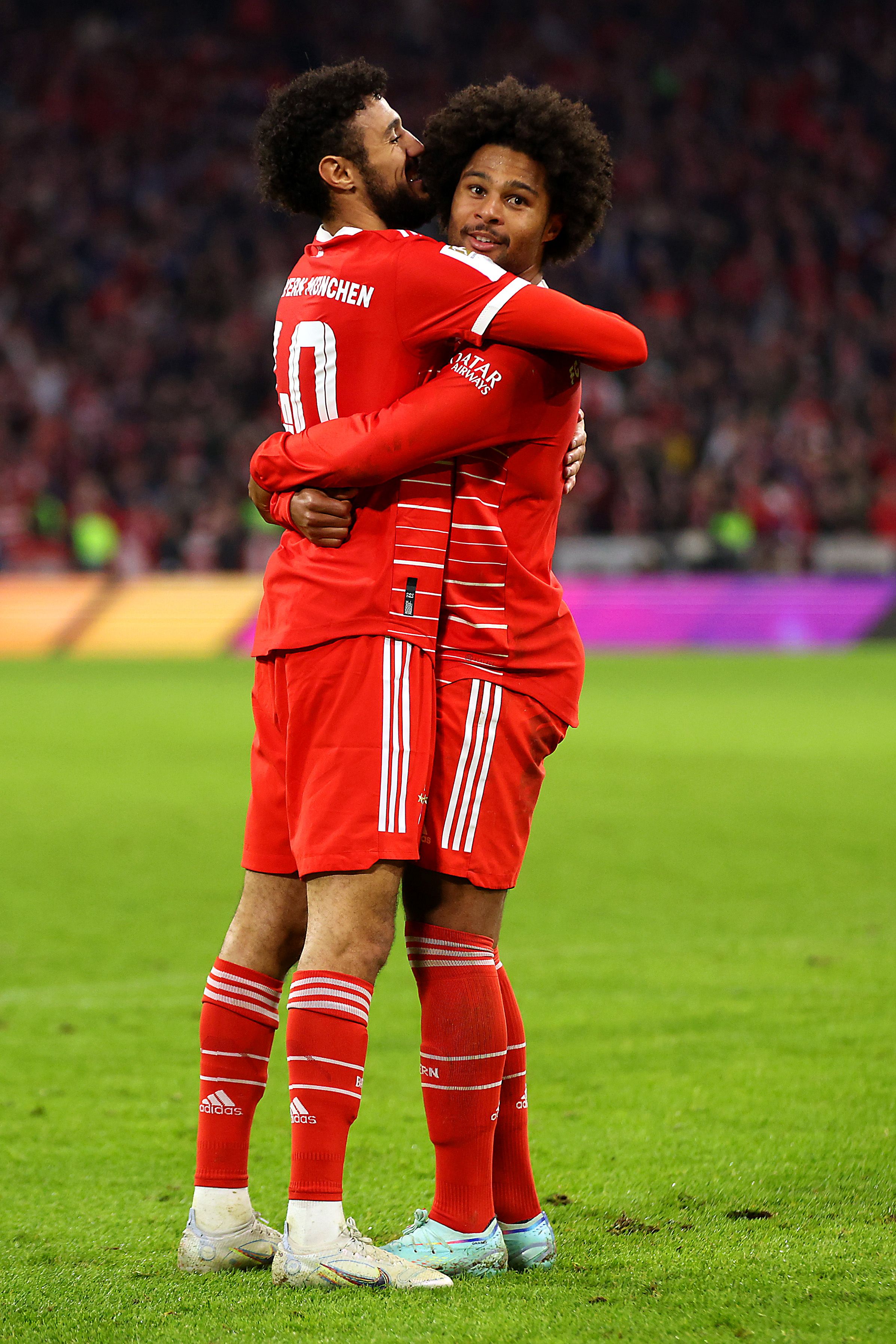 MUNICH, GERMANY – NOVEMBER 08: Serge Gnabry celebrates with Noussair Mazraoui of Bayern Munich after scoring their team's fifth goal during the Bundesliga match between FC Bayern Muenchen and SV Werder Bremen at Allianz Arena on November 08, 2022 in Munich, Germany. (Photo by Adam Pretty/Getty Images)
What has changed since the start of the season?
So, interestingly, we actually looked at what the data said on this very topic back in September and there have been some fascinating changes over the last four months.
Perhaps the most impressive rise of all has actually come from United with Erik ten Hag inheriting a side that was barely ranked in the top 30, occupying 29th place, but nevertheless launching them to within touching distance of the top 10 in the blink of an eye.
The data also reflects the fantastic work that Mikel Arteta has done at Arsenal this season as the Gunners soared from 10th to 4th spot, which is quite the achievement all things considered.
The top two continue to be occupied by Manchester City and Bayern Munich with FiveThirtyEight also considering them to be the leading contenders to lift the Champions League trophy in June.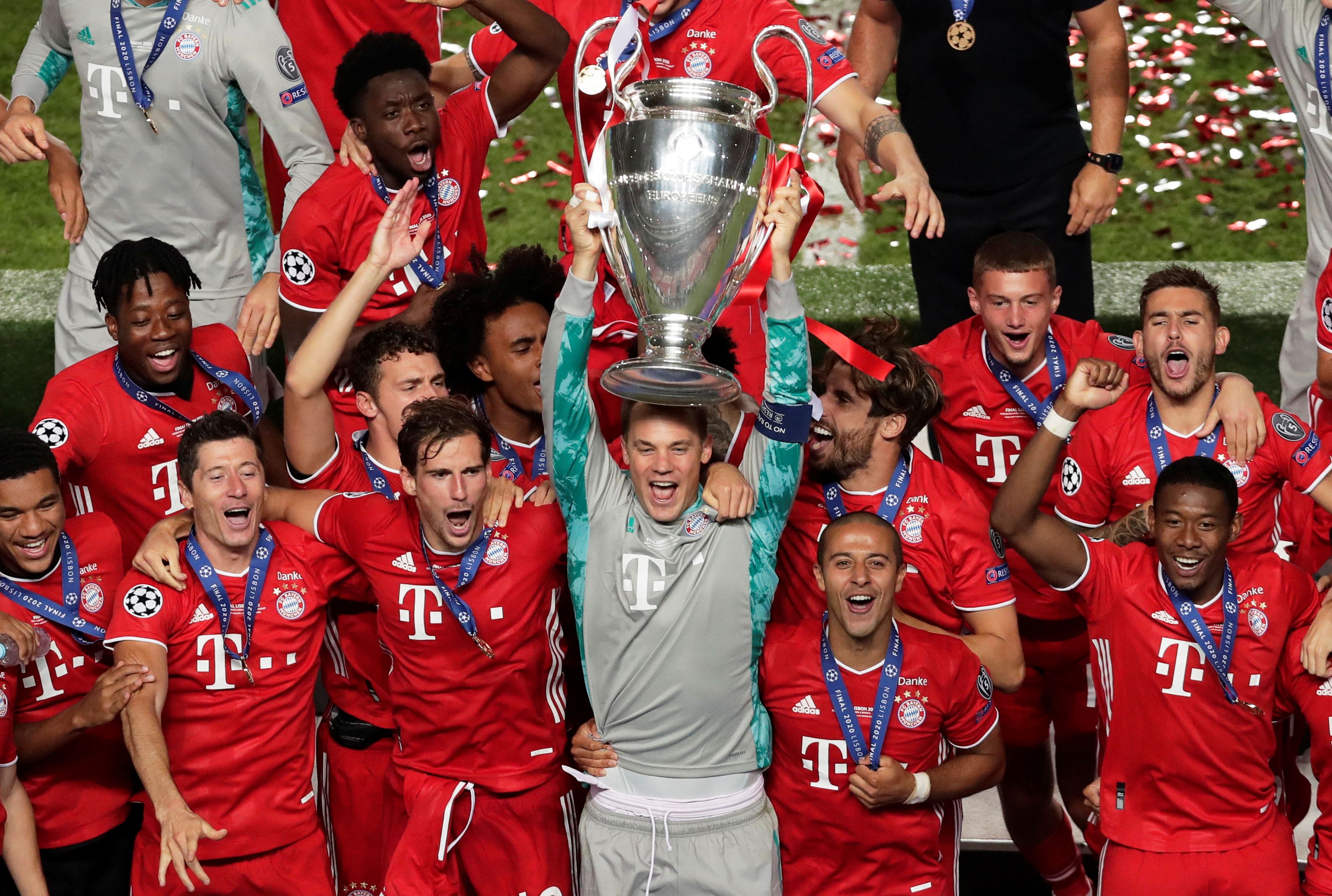 Soccer Football – Champions League – Final – Bayern Munich v Paris St Germain – Estadio da Luz, Lisbon, Portugal – August 23, 2020 Bayern Munich's Manuel Neuer and teammates celebrate winning the Champions League with the trophy, as play resumes behind closed doors following the outbreak of the coronavirus disease (COVID-19) Manu Fernandez/Pool via REUTERS
And wouldn't you just look at Brighton? A massive shoutout is in order for both Graham Potter and Roberto De Zerbi as the Seagulls find themselves ranked above European juggernauts such as AC Milan, Atletico Madrid and Borussia Dortmund.
However, as we all know, statistics aren't the be all and end all in the world football, so what changes would you make to the current rankings pedalled by the data analysts?
It's tough to tell, but ahead of an epic weekend of football containing both the Manchester and north London derbies, rest assured that everything can change in the space of just a few games.
Mudryk to Arsenal FEE AGREED☑️Arsenal CLEAR of Tottenham🤔Can Man Utd BEAT Man City🔴🔵 (Football Terrace)
---
You can find all of the latest football news and rumours right here.