West Ham United boss David Moyes could be facing less time to save his job as a club insider shares further news on the Scotsman's future.
West Ham form this season

It's safe to say that Moyes has seen far better weeks at West Ham over his second stint in charge. Indeed, a 4-1 thumping at the hands of Aston Villa the weekend before last was closely followed by the end of their unbeaten streak in Europe. West Ham were unbeaten in 17 games away from domestic football, a record, but their 2-1 loss away to Olympiacos stopped the run dead in its tracks. Following what were two dismal results, Everton then shocked Moyes' men with a 1-0 win at the London Stadium on Sunday.
The east Londoners were booed off by home supporters against Everton, with Moyes being criticised by one West Ham insider for his series of changes against Olympicaos last week as a result.
"People can now see why we are waiting on offering him a new deal," said the insider to Claret & Hugh.
"That was so very poor against Everton. Why field the reserves in Greece if we play like that."
Currently ninth in the Premier League table, a promising start to the new campaign has begun to tail off. The likes of James Ward-Prowse, who has been impressing for West Ham, lead them to a bright beginning – but they now boast just one league win from their last five games. If things don't take an upward trajectory, Moyes could be sacked by West Ham.
Moyes under more threat after West Ham update

Now, sharing a further update, insiders have told Claret & Hugh that Moyes is under more West Ham threat. The club have apparently made it clear that he must arrest the squad's decline quickly or be sacked.
West Ham, under the late David Gold, had seen nine successive defeats as the benchmark for any manager to be shown the door. However, Moyes will have less time than that, with one insider claiming the real yardstick is around six. C&H quote their insider saying this in regard to the nine-game rule.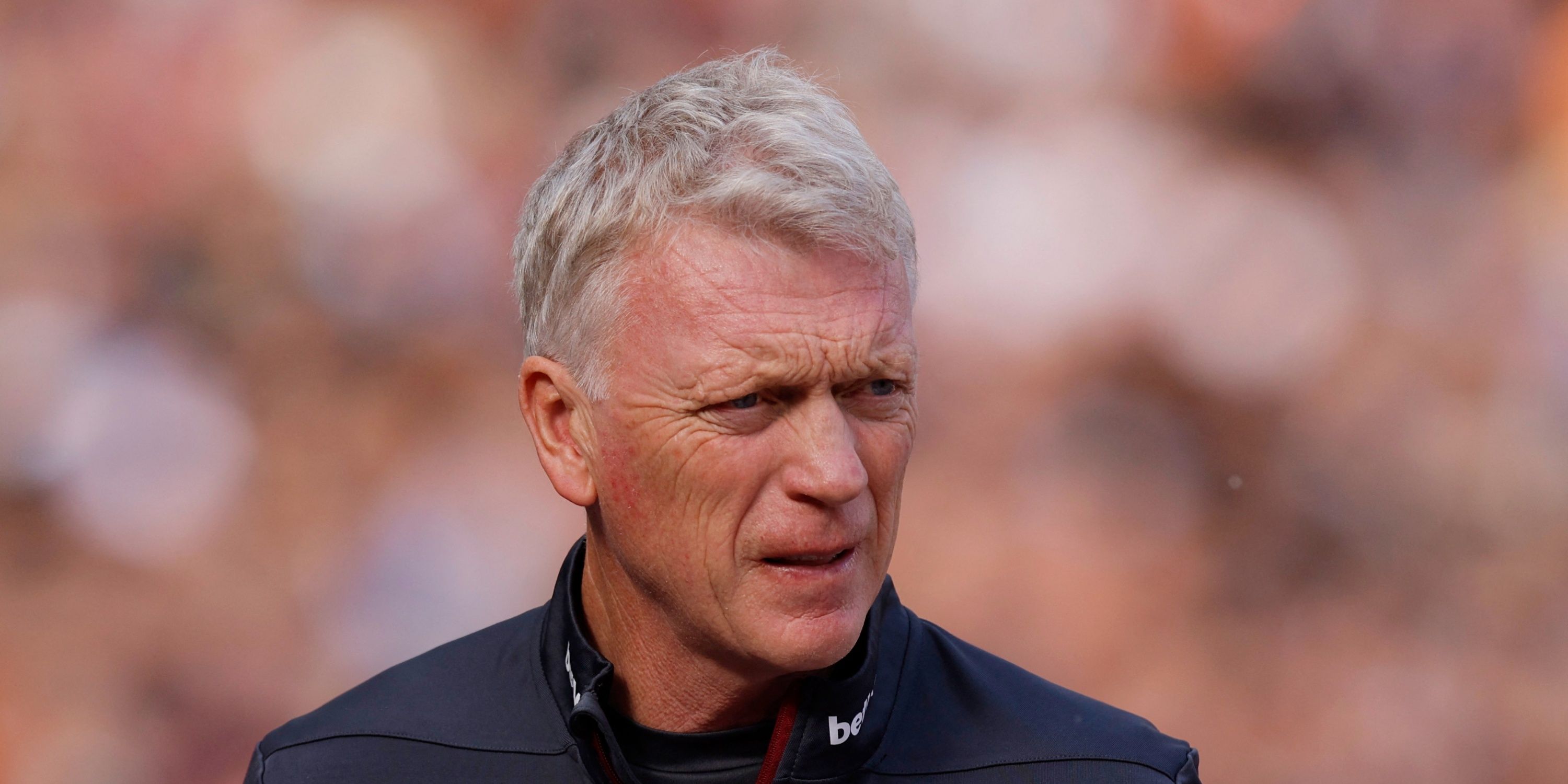 "The way things are going we know we can't wait that long!"
If Moyes is indeed shown his marching orders this term, supporters will have fond memories of the former Everton boss who turned their fortunes around in 2020 and led them to a first major trophy since the 1980s. Overall, Moyes has been showered with praise for his contribution.
"You look at the three or four seasons that he's been back he took them out of a nose dive, then he puts them six, then he puts them seventh, then he wins a European competition after being in a European Cup semi-final the previous year," said pundit Simon Jordan last month.
"They've learned their lessons with David in terms of players that they've bought, the clubs making money. There's a lot about West Ham now that you have to look at and say that's a pretty decent football club now, it's punching quite hard.
"I think all things lead to the stability and solidity and achievements of West Ham, not on his own but David has been integral to that."