Thiago once accidentally passed the ball to Santa Claus, thinking it was a teammate.
Thiago once passed the ball to Santa Claus while playing for Bayern Munich.
In a viral clip from 2016, Thiago has possession of the ball in a match against RB Leipzig.
The Spanish midfielder, regarded as one of the best passers in world football, had plenty of time and would surely pick out a teammate.
Renowned for his no-look passing that helps unlock defences, Thiago saw the run from a person in the red and white of Bayern Munich out of the corner of his eye and played an inch-perfect pass out wide to the left.
However, there was a problem.
The man making the run was Santa Claus himself.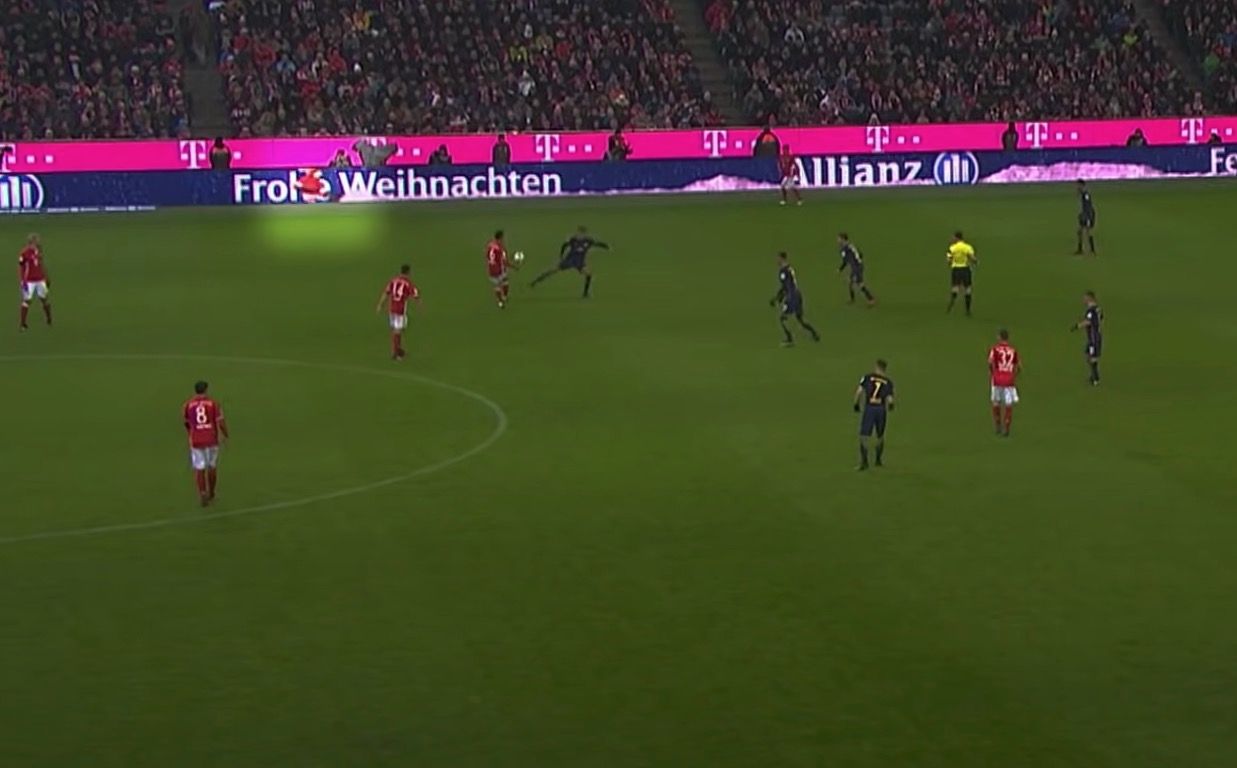 An advertisement for Allianz – the sponsors of Bayern's stadium – featured Saint Nick running along while shovelling snow.
What the marketers didn't think of is that Bayern play in the same colours as Bayern.
Fortunately for Thiago, a teammate managed to retrieve the ball to save him from the ultimate embarrassment.
VIDEO: Thiago passes the ball to Santa Claus
But that didn't stop the club's official Twitter account (US edition) from mocking him.
They announced that 'Santa Claus' has signed a contract with Bayern Munich with then manager Carlo Ancelotti being quoted as saying: "He's deceptively fast, and makes blistering runs down the wing. His relationship with Thiago is already in place."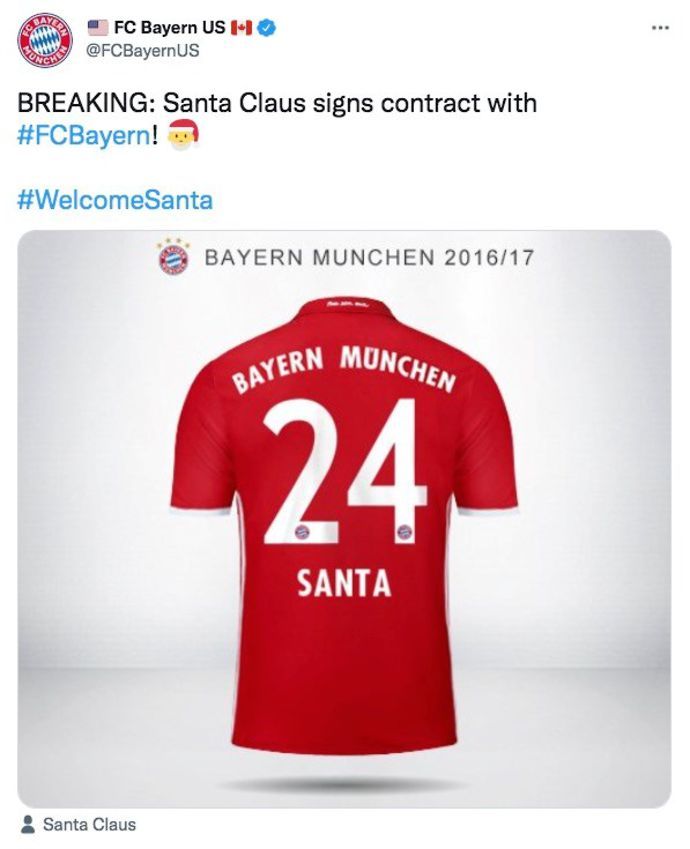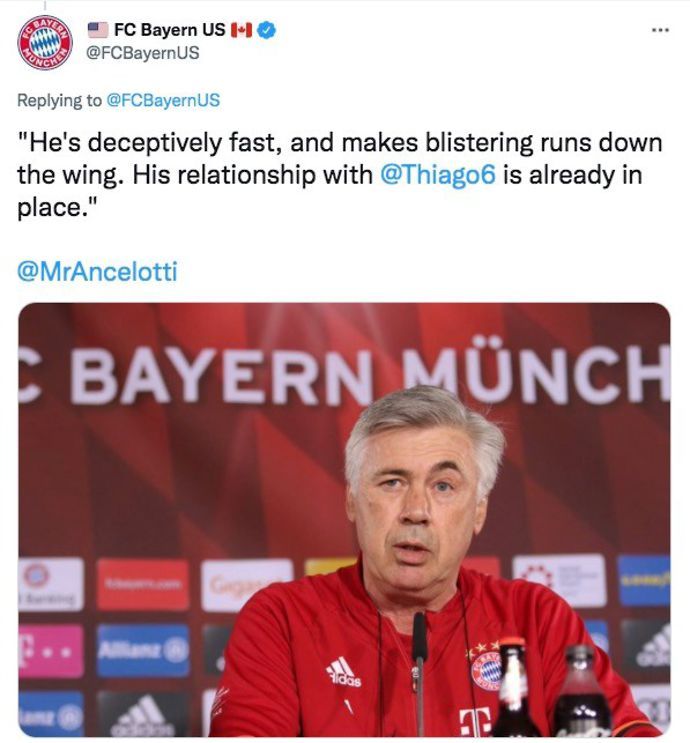 Brilliant.
Thiago wants Liverpool to improve this season
These days, Thiago is at Liverpool – although hasn't passed to any Santa's at Anfield.
Instead, he's hoping to help Jurgen Klopp's side have a better season half to the season than they had in the first.
The Reds are currently sixth in the Premier League with just six wins from their 14 games. And when asked what he wants Liverpool to improve on when action resumes on Boxing Day, Thiago said: "I think everything. As a football player, as now a Liverpool player and as a Liverpool fan, I think we have to improve everything. So, we have to achieve all trophies possible, we have start again the chase for first position – we know it's tough – but we have other competitions as well so we are trying to chase everything."
And he knows just how important it is that Liverpool hit the ground running when they face Aston Villa on Boxing Day.
"For sure and that is why we are doing this pre-season, that is why we are working hard, to try on the 22nd to be as ready as we can."
You can find all of the latest football news and rumours right here.