The next 10 winners of the Ballon d'Or were bravely predicted back in 2013.
Anyone who's ever tried to imagine how the beautiful game will pan out beyond the next couple of weeks and months will be able to vouch for how impossible it really is, so picture trying to forecast the next decade's worth of Ballon d'Or winners. Crazy, right?
Well, yes, but that didn't stop the valiant team at Bleacher Report from trying their hand 10 years ago by having a stab at who every winner will be from 2013 all the way up to 2022.
Who was predicted to win the Ballon d'Or between 2013 and 2022?
Their brave mission statement read: "Taking into consideration the combination of elements that determine who wins the Ballon d'Or—team trophies, personal achievement, profile and pure ability—here is a prediction of who will take home the award year by year for the next decade."
And now that we can actually pass judgement on each one of their predictions with Karim Benzema collecting the 2022 prize in real life, we thought that it would be rude not to revisit their predictions and see how they go on.
Did they indeed predict the continuation of the Cristiano Ronaldo and Lionel Messi duopoly or did they chance their arm on some off-the-wall suggestions that we'll inevitably chuckle at now?
Well, find out for yourself as we walk through their predictions for each year and see whether they've aged like a fine wine or out-of-date milk left to sweat in the sunshine.
2013: Franck Ribery
Actual winner: Cristiano Ronaldo
What did they say?: "Bayern Munich's resounding success in the Bundesliga and Champions League, and especially their annihilation of Barcelona in the CL semi-finals, means their star man, Ribery, edges Messi for the gong."
To be fair, there are no shortage of fans who think that Ribery should have nabbed the Ballon d'Or on the back of his treble win, but it was actually Ronaldo, as opposed to Messi, who pipped him to what would have been a historic triumph.
MANCHESTER, ENGLAND – OCTOBER 02: Franck Ribery of FC Bayern Muenchen in action during the UEFA Champions League Group D match between Manchester City and FC Bayern Muenchen at Etihad Stadium on October 2, 2013 in Manchester, England. (Photo by Laurence Griffiths/Getty Images)
2014: Lionel Messi
Actual winner: Cristiano Ronaldo
What did they say?: "Despite a dramatic 4-3 loss to Brazil in the World Cup final, Messi's nine goals in the tournament and dominant performance at club level earn him top honors."
Weeeeeell. Predicting Messi to lose in the final was a pretty inspired call, but the great man 'only' scoring four goals in Brazil meant that Ronaldo – despite exiting in the group stages – had done enough by inspiring Real Madrid to 'La Decima' to retain his crown.
2015: Marek Hamsik
Actual winner: Lionel Messi
What did they say?: "Napoli claim the Scudetto and make the Champions League final on the back of a series of breathtaking displays from their attacking hub."
To be fair, Hamsik did enjoy one of the finest seasons of his career in 2014/15, scoring 13 goals, but it was nowhere near enough to even bag him so much as a Ballon d'Or nomination as Napoli finished fifth in Serie A and didn't make it past the Champions League play-off rounds.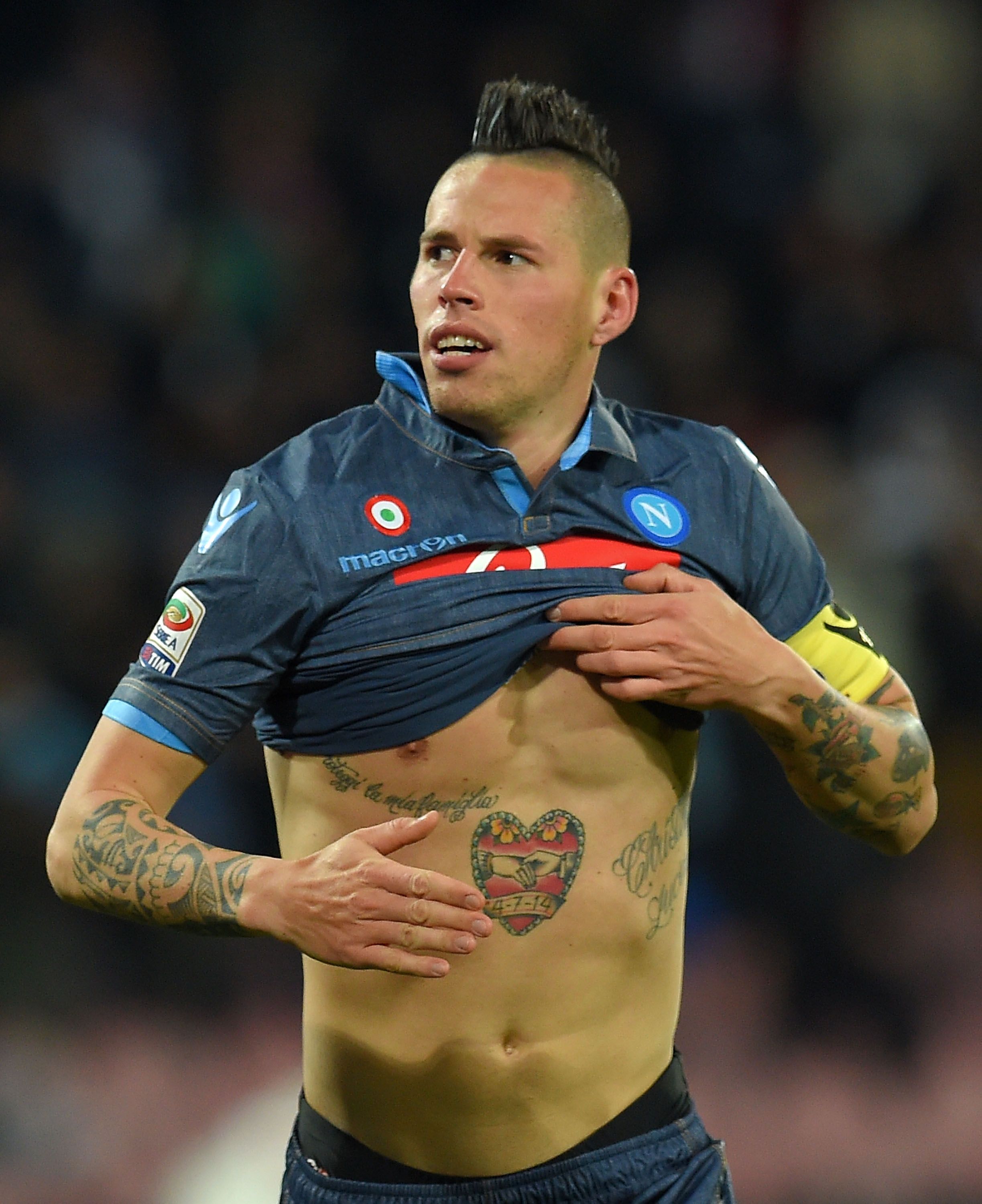 NAPLES, ITALY – MARCH 08: Marek Hamsik of Napoli celebrates after scoring the openng goal during the Serie A match between SSC Napoli and FC Internazionale Milano at Stadio San Paolo on March 8, 2015 in Naples, Italy. (Photo by Giuseppe Bellini/Getty Images)
2016: Mario Balotelli
Actual winner: Cristiano Ronaldo
What did they say?: "It all comes together in 2016 for the powerful striker, who had previously only intermittently delivered on his talent. He leads Italy to the Euro 2016 title while looking unstoppable for Milan."
Look, we're not here to judge because pretty much every man and their dog was predicting 'Super Mario' to win the Ballon d'Or at some stage in his career during this era, whereas the reality was that he didn't even make Italy's Euro 2016 squad. Yikes.
2017: Lionel Messi
Actual winner: Cristiano Ronaldo
What did they say?: "The Argentine shrugs off the injury woes which hobbled him in previous seasons to lead Barcelona to the treble, and he cruises to his sixth Ballon d'Or."
Dang, it's such a sensible prediction, but the choice of year is sadly totally off with Ronaldo still riding the wave of Zinedine Zidane's Real plundering their way to Champions League titles.
2018: Lionel Messi
Actual winner: Luka Modric
What did they say?: "The veteran pulls the strings from his new playmaking role to guide Argentina to their third World Cup."
Messi bouncing back from the heartache of losing the 2014 final to later win the whole thing, you say? So close, yet so far, because it was actually 2022 that marked said third star with Bleacher Report once again coming painfully close to a correct call.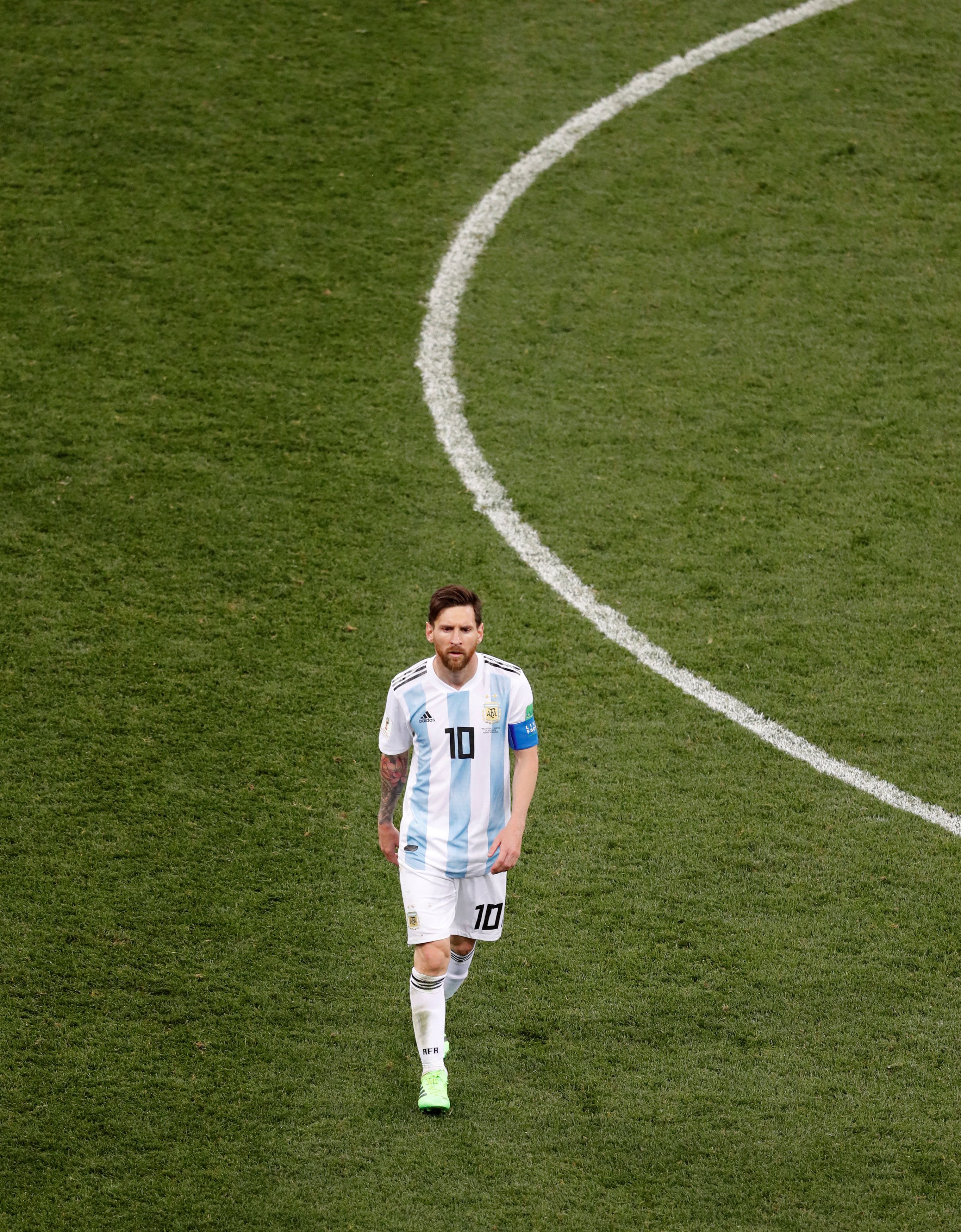 Soccer Football – World Cup – Group D – Argentina vs Croatia – Nizhny Novgorod Stadium, Nizhny Novgorod, Russia – June 21, 2018 Argentina's Lionel Messi looks dejected after the match REUTERS/Carlos Barria TPX IMAGES OF THE DAY
2019: Neymar
Actual winner: Lionel Messi
What did they say?: "With Messi struggling to adjust to life at Lazio, Neymar hits top form at Barcelona."
Gosh darn it! You go and predict Messi to win the Ballon d'Or in years where he didn't and then you mix things up when he actually did. Sadly, despite everyone predicting pretty much the same back in the early 2010s, Neymar is still without the Ballon d'Or long touted for him.
2020: Mario Gotze
Actual winner: N/A
What did they say?: "An astonishingly good German side takes the Euro '20 competition by storm, with Gotze named player of the tournament."
Shocking of Bleacher Report not to predict that the Ballon d'Or and Euro 2020 would be completely cancelled in 2020, really, they should have seen that coming a mile off.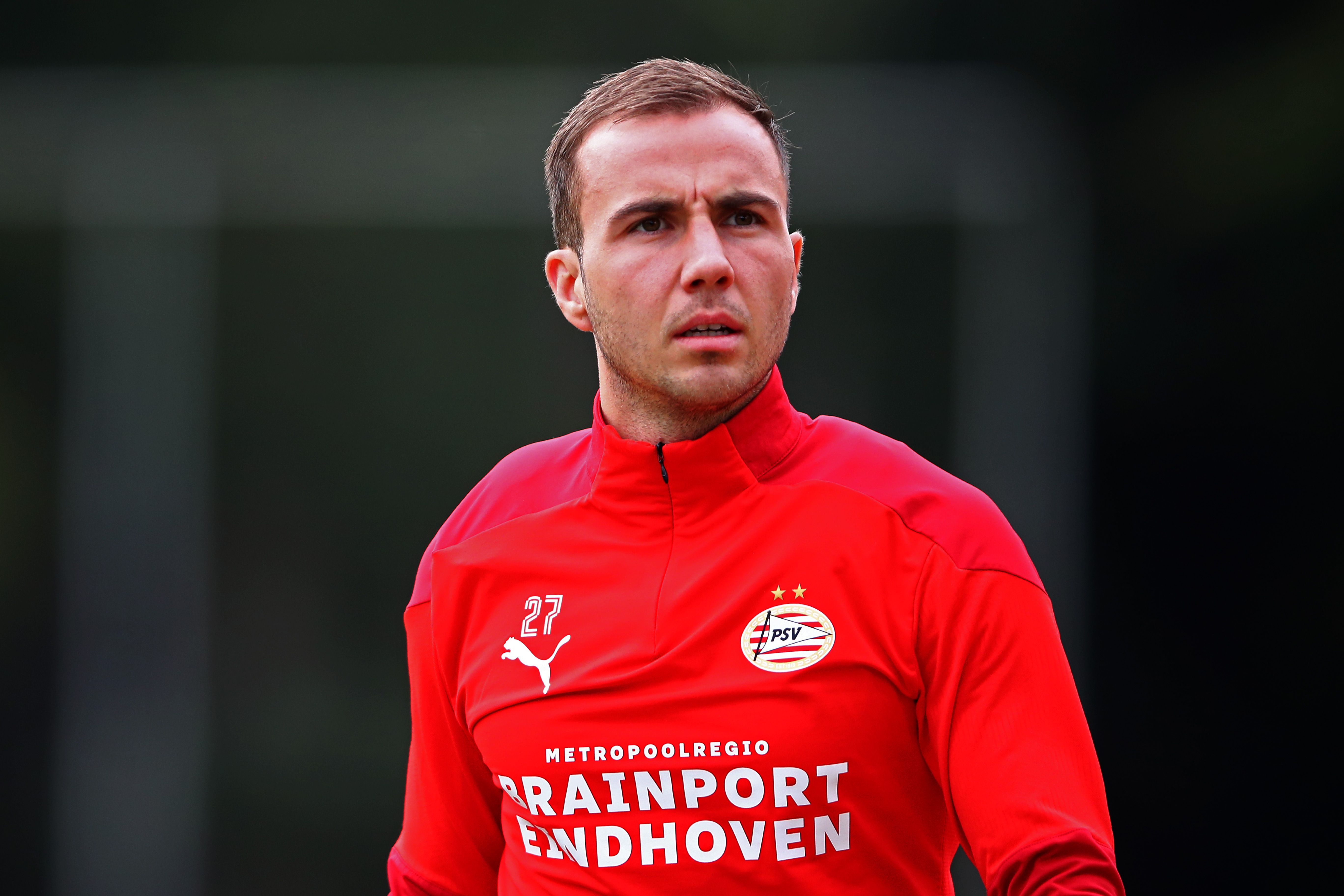 EINDHOVEN, NETHERLANDS – OCTOBER 16: Mario Goetze (or Gotze ) of PSV warms up during his training session at Sportcomplex de Herdgang on October 16, 2020 in Eindhoven, Netherlands. (Photo by Dean Mouhtaropoulos/Getty Images)
2021: Neymar
Actual winner: Lionel Messi
What did they say?: "The Brazilian is hailed as the supreme footballer on the planet. Could he be the greatest of all time?"
In reality, Neymar ranked just 16th in the Ballon d'Or rankings this year, behind the likes of Raheem Sterling, Romelu Lukaku and Giorgio Chiellini, with little to no suggestion at all that he ranks amongst the very best players in history.
2022: Daniel De Silva 
Actual winner: Karim Benzema
What did they say?: "Credited with helping restore Liverpool to their former glory since signing with them back in '18, Aussie De Silva becomes the first player from the Asian confederation to win the Ballon d'Or."
'Who?' we hear you ask. Well, back in 2013, De Silva was tipped to be the next best thing in Australian football, but things haven't quite panned out that way with the 25-year-old still playing in the A-League with Macarthur FC having never bagged a senior cap for the Socceroos.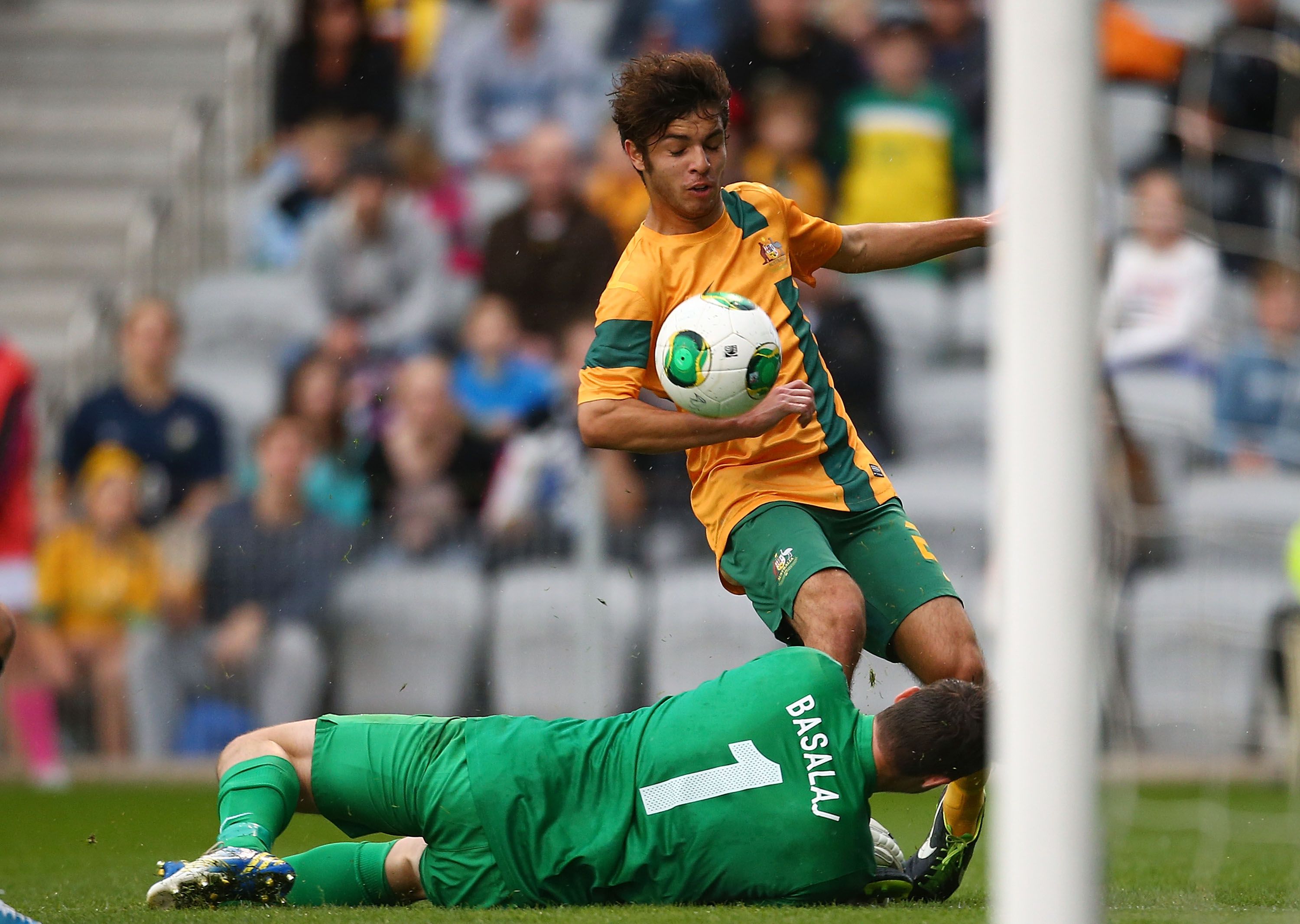 WOLLONGONG, AUSTRALIA – JUNE 10: Daniel De Silva of the the Young Socceroos takes a shot at goal during the Under 20 International friendly match between the Australian Young Socceroos and the New Zealand Junior All Whites at WIN Stadium on June 10, 2013 in Wollongong, Australia. (Photo by Mark Nolan/Getty Images)
Ah, if only you'd have just typed in 'Ronaldo' and 'Messi' pretty constantly you would have fared a lot better!
Jokes aside, it's a pretty solid effort from Bleacher Report when you consider just how insanely difficult the task truly is: I mean, who are you predicting to lift the golden football above their heads in 2033?!
So although they thought that Balotelli would be lifting the title and that Ronaldo was done and dusted with Ballon d'Or wins, we'd be lying if we said we didn't find these predictions anything shy of pure entertainment to look back on. Kudos.
Chelsea LOSE AGAIN! City CLOSE THE GAP! Chelsea 0-1 Manchester City Highlights (Football Terrace)
---
You can find all of the latest football news and rumours right here.