Highlights
The emergence of the Saudi Pro League has led to the top European leagues losing some of their highest-earning players, such as Cristiano Ronaldo and Neymar.
Lionel Messi's move to the MLS means he's no longer among the top earners in European football, but he would still rank highly on a global scale.
The absence of certain big names has allowed other players, like Raheem Sterling and Leroy Sané, to become some of the highest-paid players in Europe's top leagues.
The top earning players in the top five European leagues have been revealed, with a lot of big names now being absent due to the emerging force of the Saudi Pro League.
The likes of Cristiano Ronaldo, Neymar and Karim Benzema would have been towards the top of this list until they made their moves to the Middle East. With astronomical figures being thrown about in that part of the world for football players, the aforementioned names are certainly better paid than the top names on this list.
Lionel Messi has also made a departure from the European game in recent months, although the 36-year-old opted to move to the MLS rather than the Saudi Arabian league. Messi has been among the top earners in the world for more than a decade, and had this been a world ranking, he would be towards the top of the list once more.
The absence of these names has left room for other players to make their way into the top 20 earners across the Premier League, La Liga, Serie A, Bundesliga and Ligue 1. Theses are still regarded as the top five divisions on the continent, although it has to be said that no Serie A players make the cut in this list.
So, we take a look at the top 20 highest-paid players in Europe's top five leagues with the weekly wage figures coming from FBRef via Capology.
20
Raheem Sterling – £325,000 per week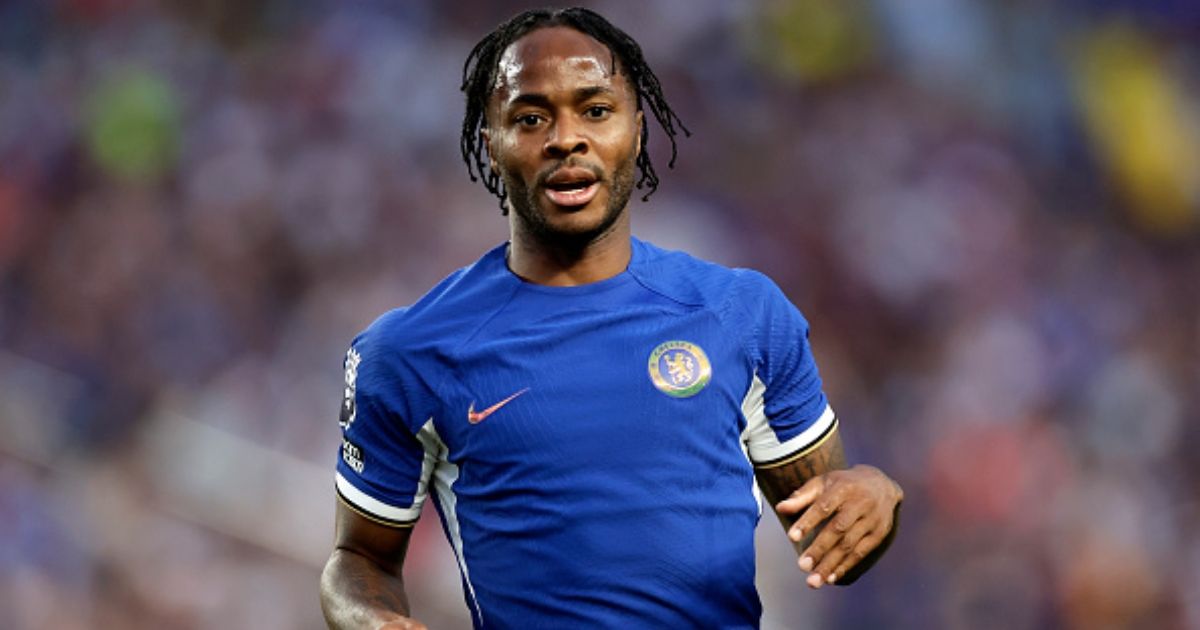 Multiple Premier League successes with Manchester City earned a big move to Chelsea for the England winger in 2022, with a very lucrative contract tempting Sterling from the Etihad to Stamford Bridge. At the time, it was seen as a big signing with the impact the forward had under Pep Guardiola in the previous seasons. His first campaign with the Blues did not go to plan, however, with injuries and inconsistent performances hampering his career. The start of the 2023/24 season has shown signs of the Sterling of old, and he will hope to continue on the trajectory he is on.
19
Leroy Sané – £328,700 per week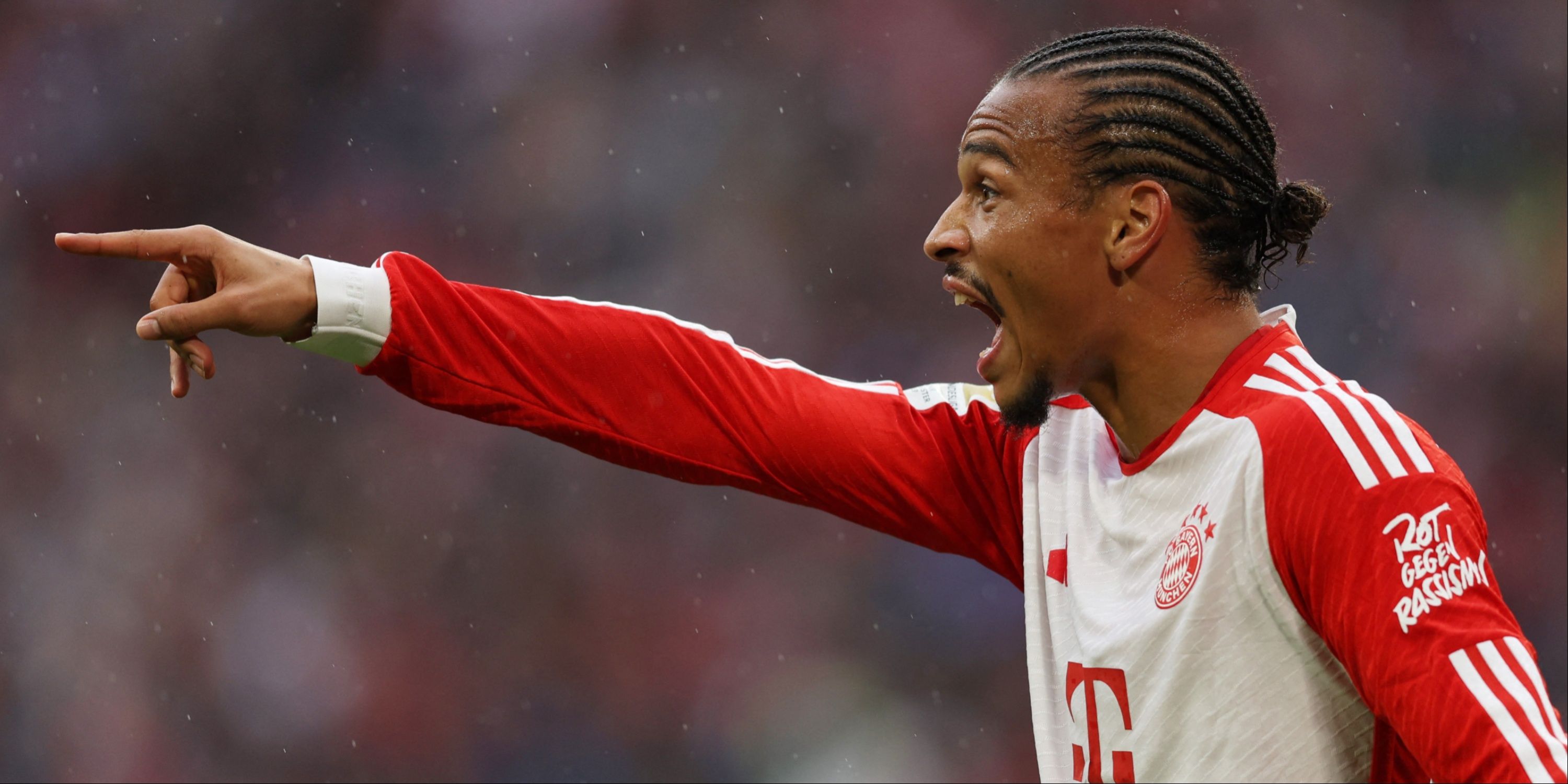 We have already stumbled upon a theme of former Manchester City wingers being paid large sums of money which makes a lot of sense with the Citizens being known as one of the highest paying teams in Europe. This means that when a player moves on, their new club will have to match the high wage demands, and this has proven to be the case for Sane after his move to Bayern Munich.
18
Thomas Müller – £336,918 per week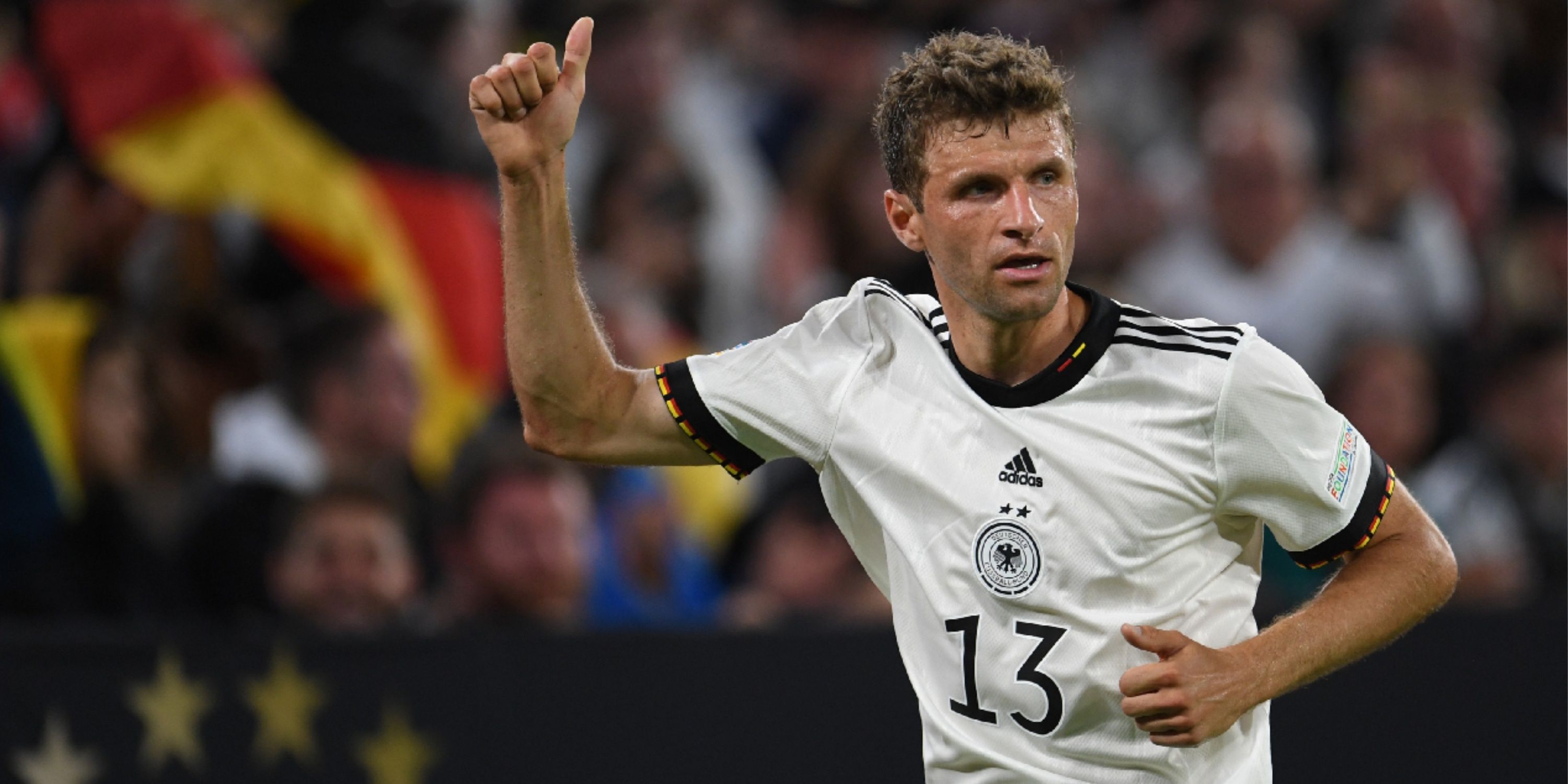 Sane's club and international teammate – Muller – earns slightly more than him with the veteran forward earning more than a third of £1 million per week. The 33-year-old has been a loyal servant to Bayern Munich for the past two decades, as he spent a great chunk of his youth career with the German giants. He has found the back of the net 235 times on the way to a massive twelve Bundesliga titles and two Champions Leagues meaning he has more than earned his massive wage.
17
Raphael Varane – £340,000 per week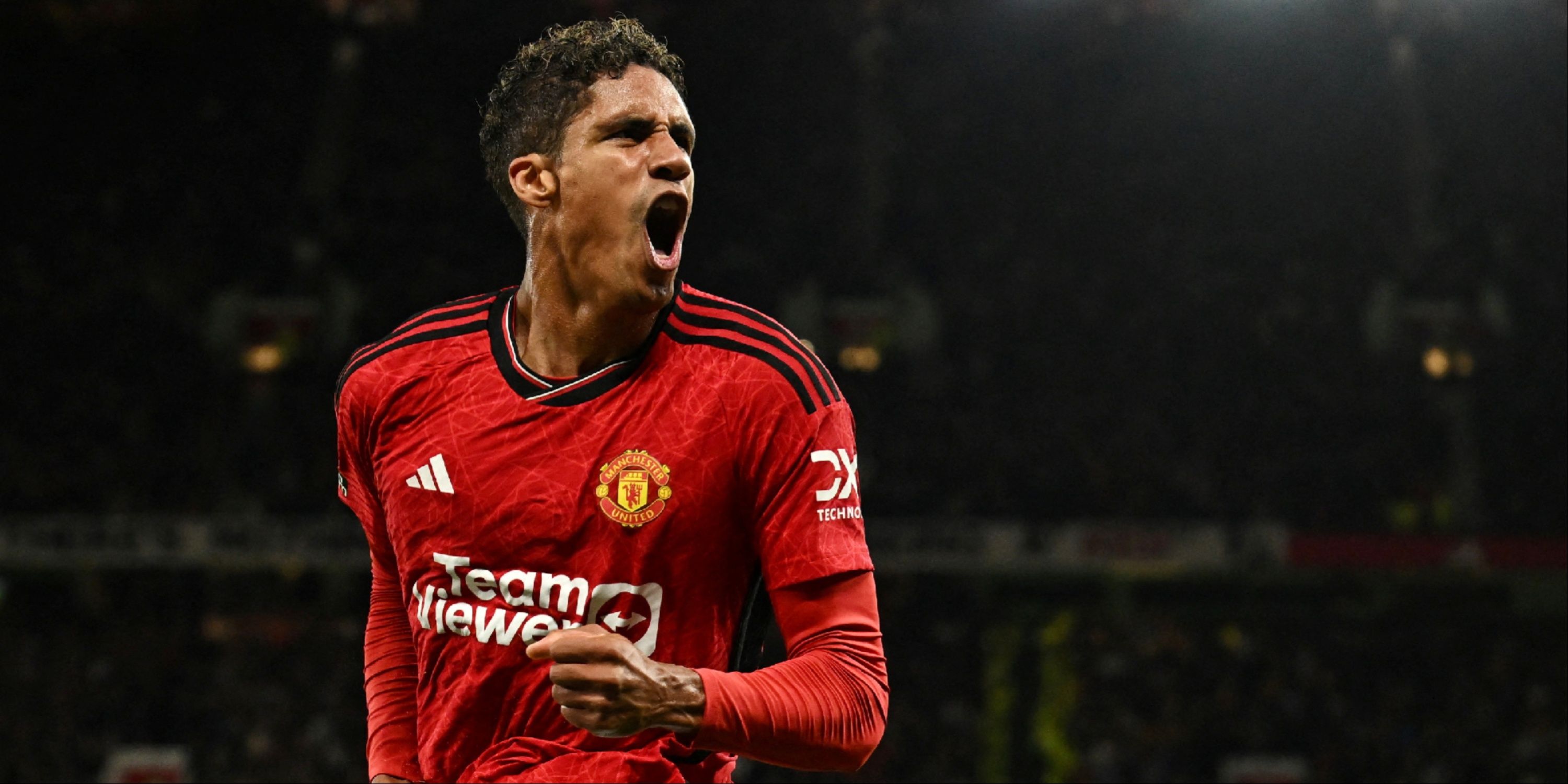 The Frenchman has won numerous European titles during his time with Real Madrid in the years prior to his move to Manchester United in 2021. He also has a World Cup under his belt in a very prosperous career thus far. It comes as no shock that he makes the cut for this list, and is perhaps a slight surprise that he doesn't rank any higher.
16
Jan Oblak – £342,341 per week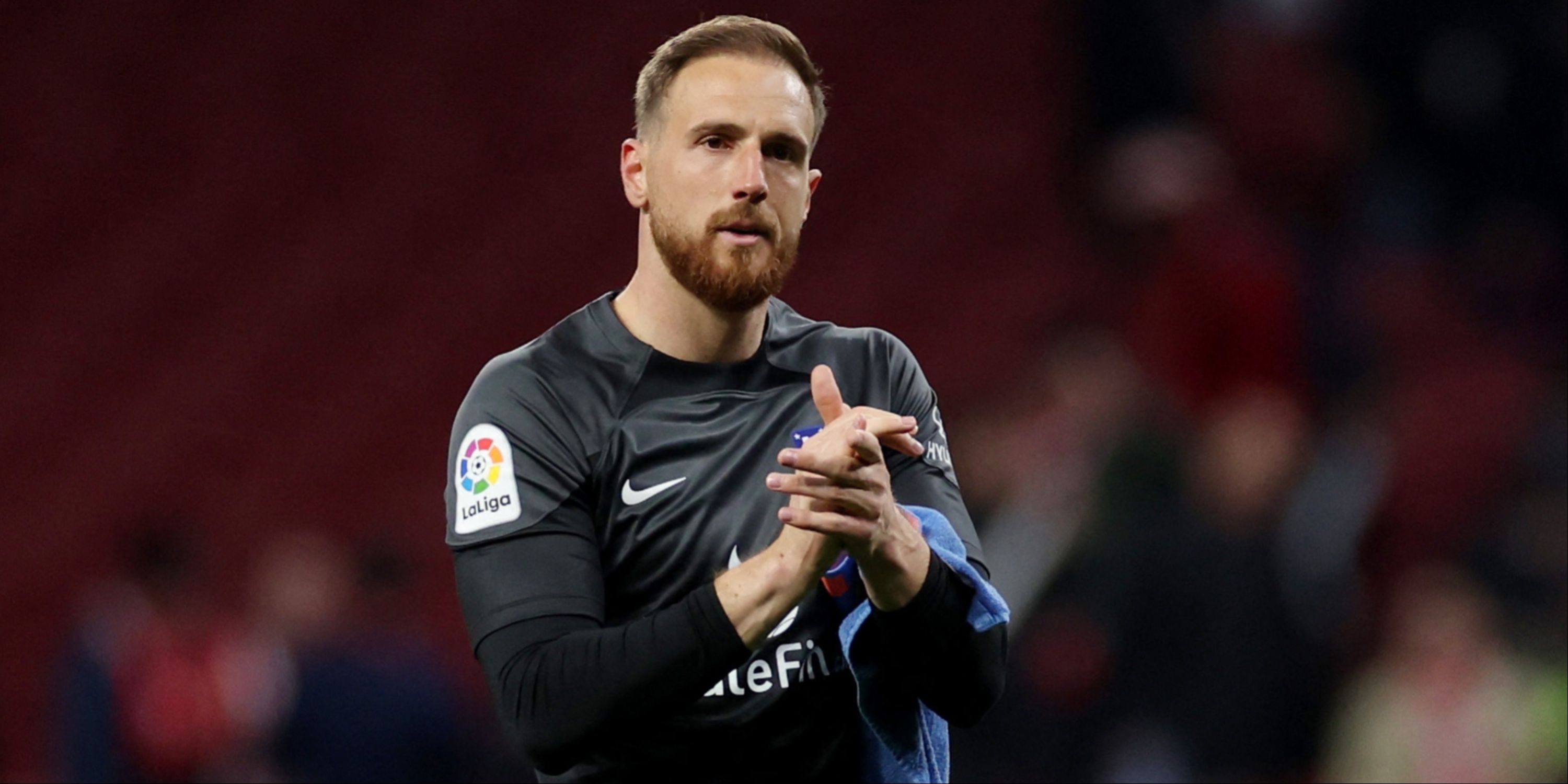 Atletico Madrid's 30-year-old shot-stopper is the second-highest paid goalkeeper in the European top 5 leagues meaning he earns more than Ederson, Alisson and Thibaut Courtois. He is not far off a decade of service at the Spanish club and in that time he has consistently been a top performer in between the sticks. Diego Simeone's side are known to invite pressure upon themselves and Oblak presents a formidable figure in goal, and well worth the money he is paid.
15
Vinicius Junior – £342,341 per week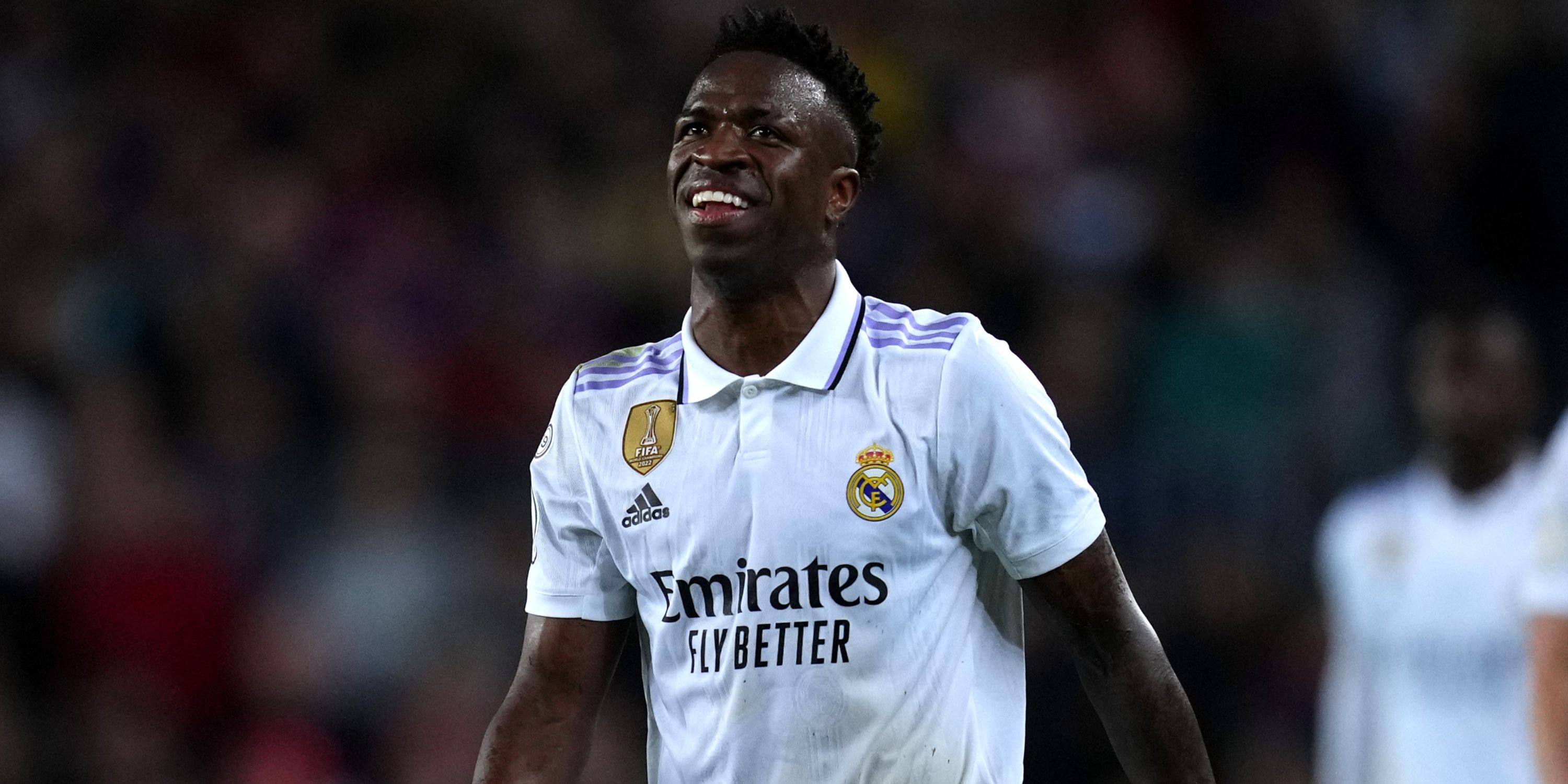 On the exact same weekly wage as Oblak, possibly the best left-winger in world football – Vinicius Junior – makes the cut convincingly and his performances in recent years prove he is worth every penny in today's game. There would be no surprised fans if he were rewarded with an even better deal in the near future to ensure no other club swoops in to blow his current wage away.
14
Jude Bellingham – £342,341 per week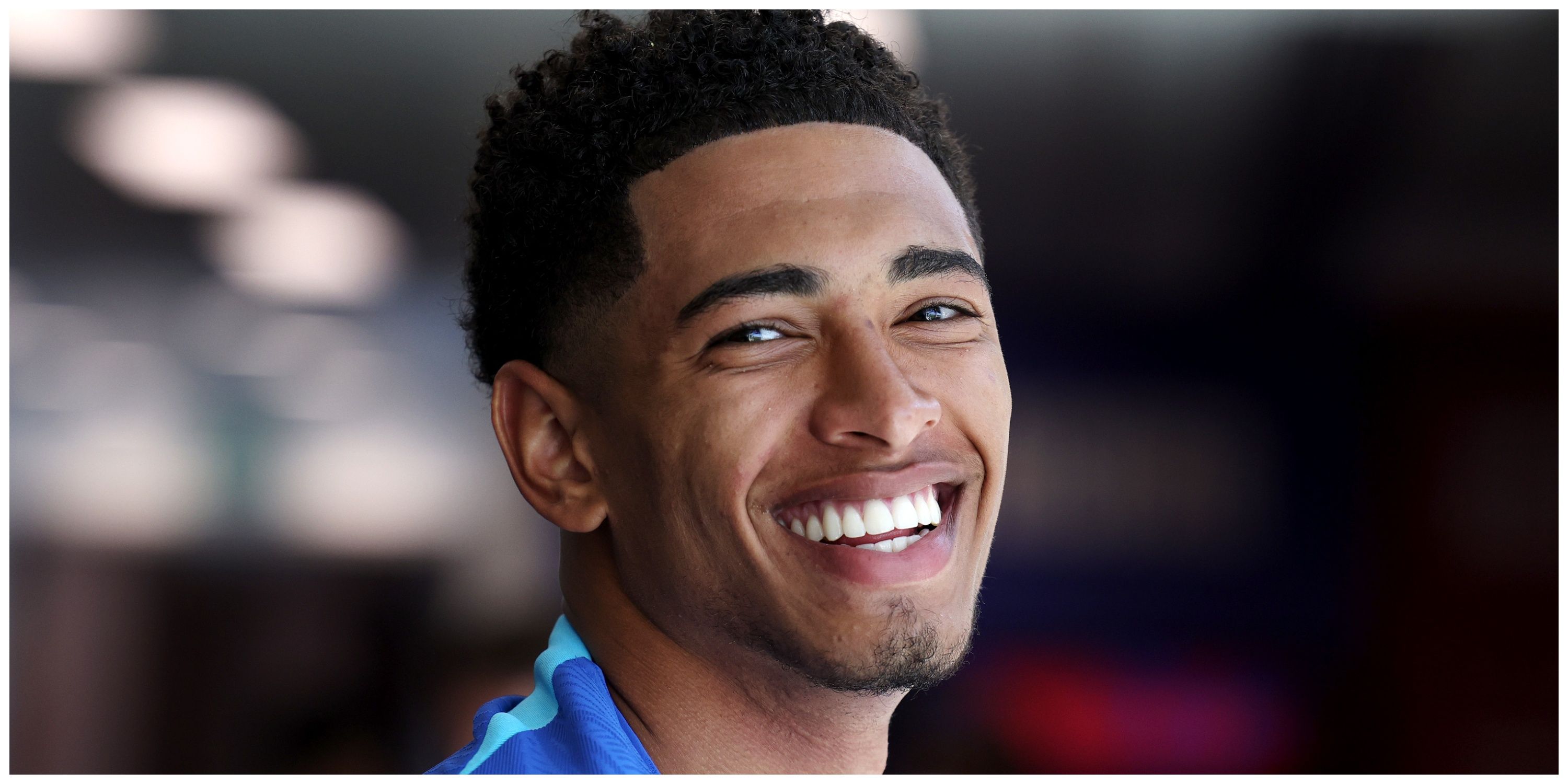 Vincius Junior and his new teammate, Bellingham, earn the same wage at the Bernabeu. The Englishman has defintely started out as a sensation with his new side after joining from Borussia Dortmund in the summer of 2023 as he has bagged five goals from four games in a midfield role. The 19-year-old looks set to be one of the biggest stars in the game over the next decade and this will not be his biggest contract by the time he hangs up his boots.
13
Robert Lewandowski – £342,341 per week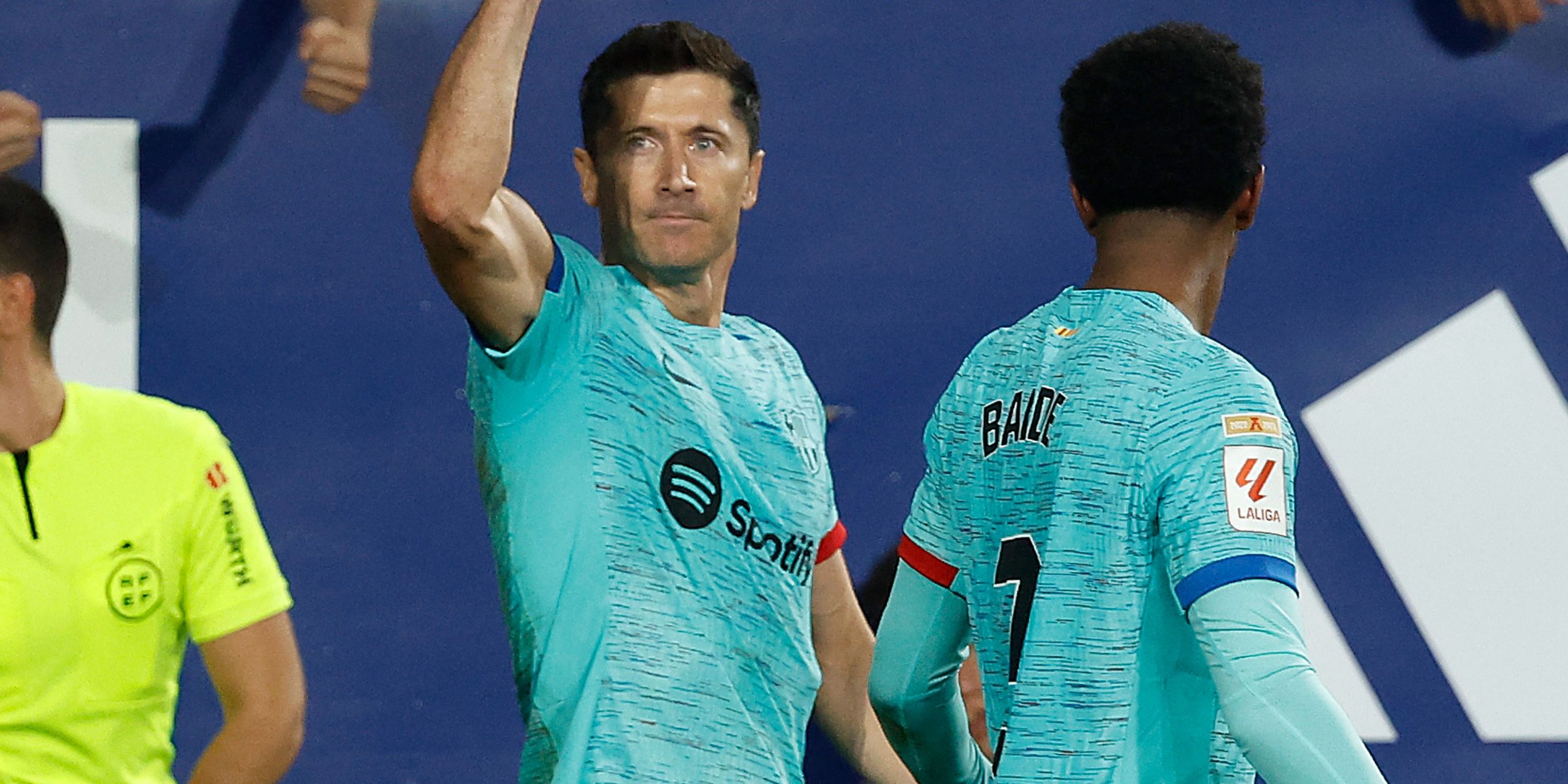 Barcelona talisman, Lewandowski, brings home the same amount of money as the previous three La Liga players in this list. The Polish striker was snapped up by Xavi's team in 2022 after eight years at Bayern Munich with 344 goals being scored in that time. His clinical nature in front of goal is a quality worth it's weight in gold for any club in the modern game with very few forwards being comparable to Lewandowski in that respect.
12
Manuel Neuer – £345,135 per week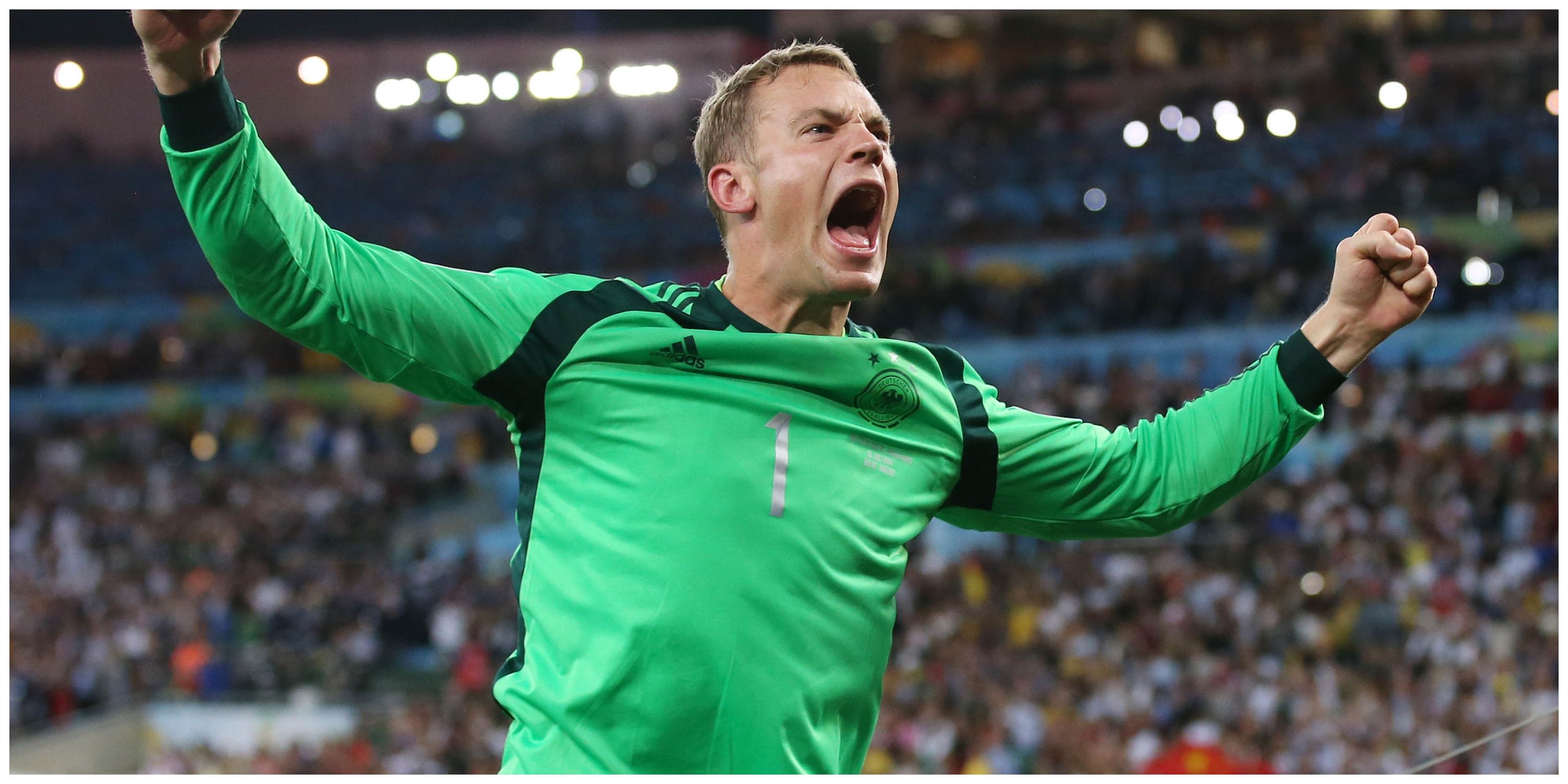 Bayern Munich's number one is the highest paid goalkeeper in Europe, and it is not surprising as the German has spent the past decade as one of the best in his position. Not only that, but he is also the second-highest earning player in the entire Bundesliga, behind one of his teammates. At 37-years-old, it is yet to be seen how long Neuer will have at the top, but his career will be remembered fondly either way.
11
Mohamed Salah – £350,000 per week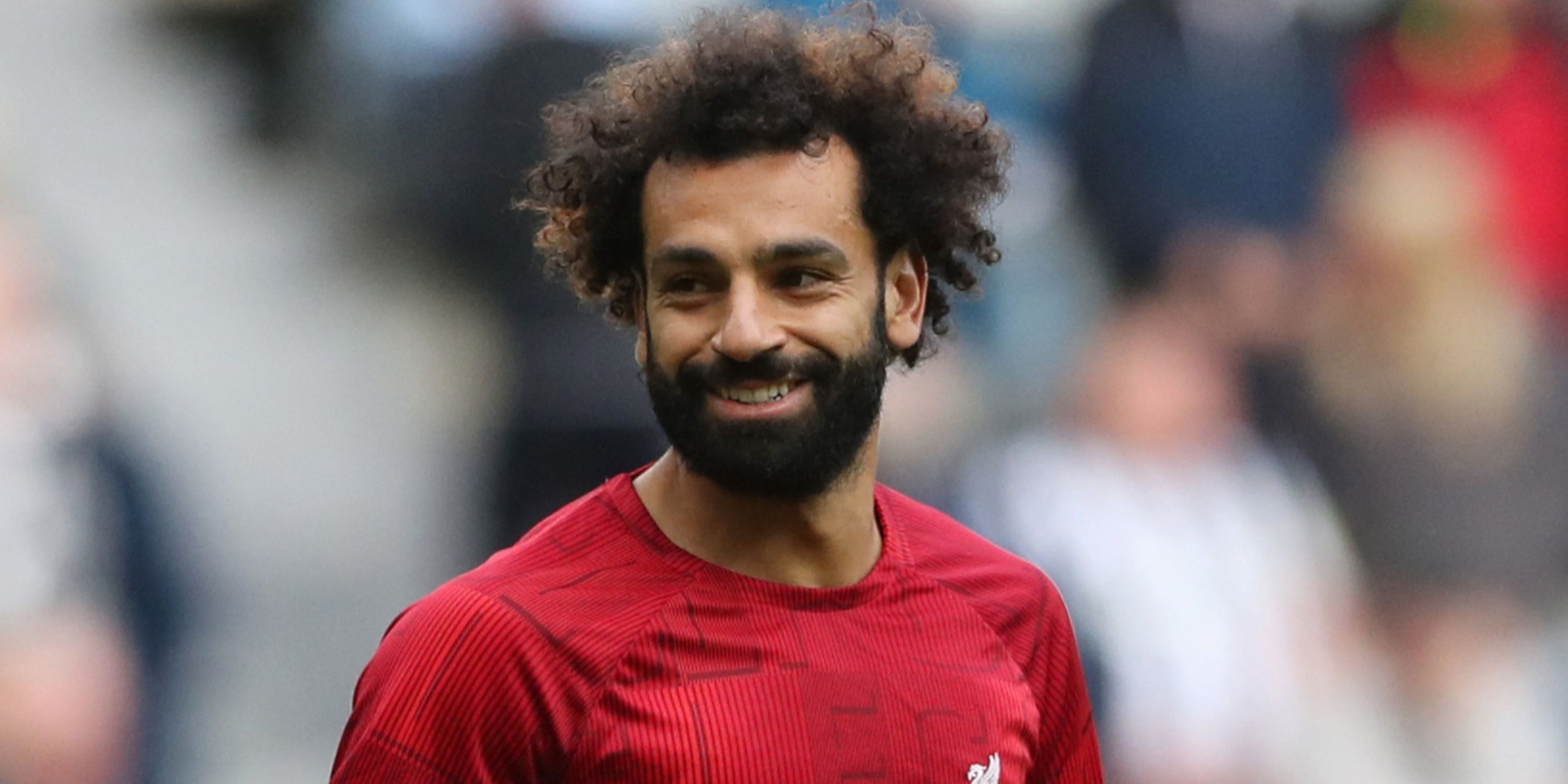 With strong links to a move to the Saudi Pro League, Salah was almost not included on this list and also paid significantly more. Liverpool's talisman for the Jurgen Klopp era signed a new contract in the summer of 2022, becoming the highest-paid player at the Premier League giants. The Reds don't tend to pay such high wages but were willing to make an exception for the man to have scored 188 goals for the club.
10
Casemiro – £350,000 per week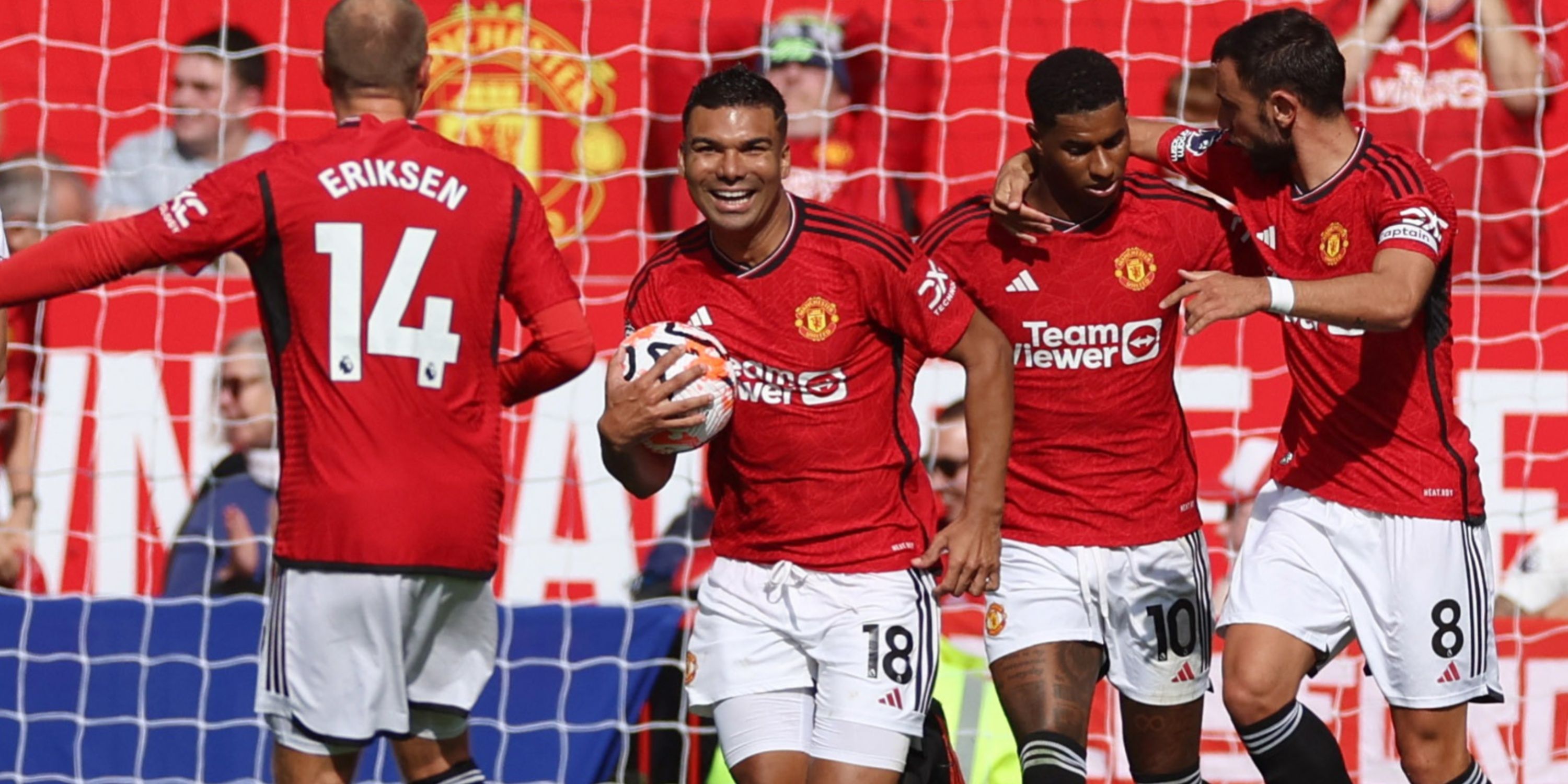 Manchester United's highest earner recevies the same weekly wage as Liverpool's. Casemiro was brought in from Real Madrid just over 12 months ago after winning five Champions League titles with Los Blancos, meaning he was always going to be well paid. United are known to hand out big contracts for marquee signings and the Brazilian did not disappoint in his first campaign.
9
Luka Modric – £359,598 per week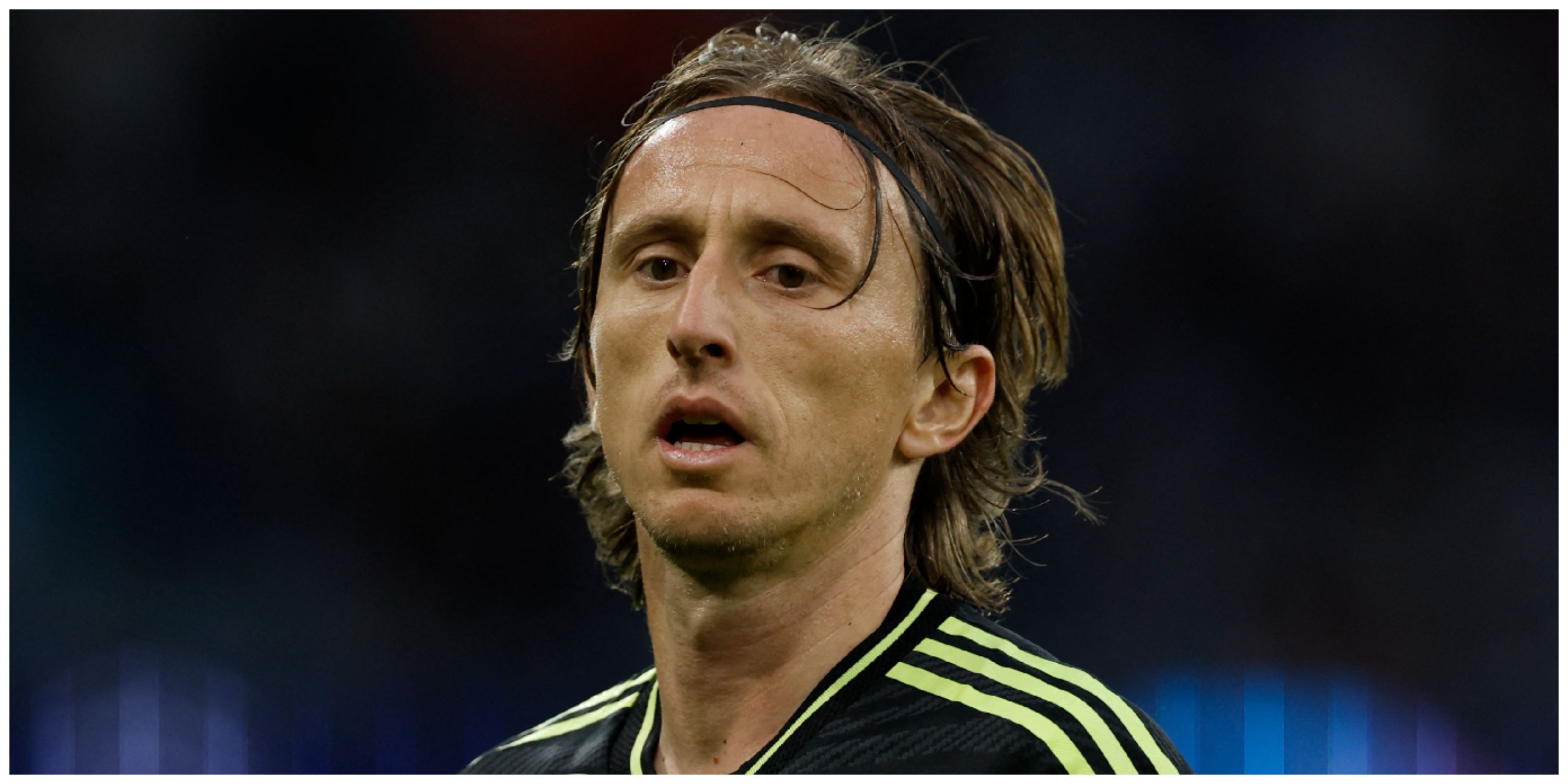 The 2018 Ballon d'Or winner is still one of the top midfielders in the world despite now hitting the age of 38 recently. He is, however, only the second-best paid player in his position at Real Madrid. Modric is still worth the big contract as he showed in the previous season with some impressive Champions League displays and a brilliant World Cup 2022 campaign with Croatia.
8
David Alaba – £369,788 per week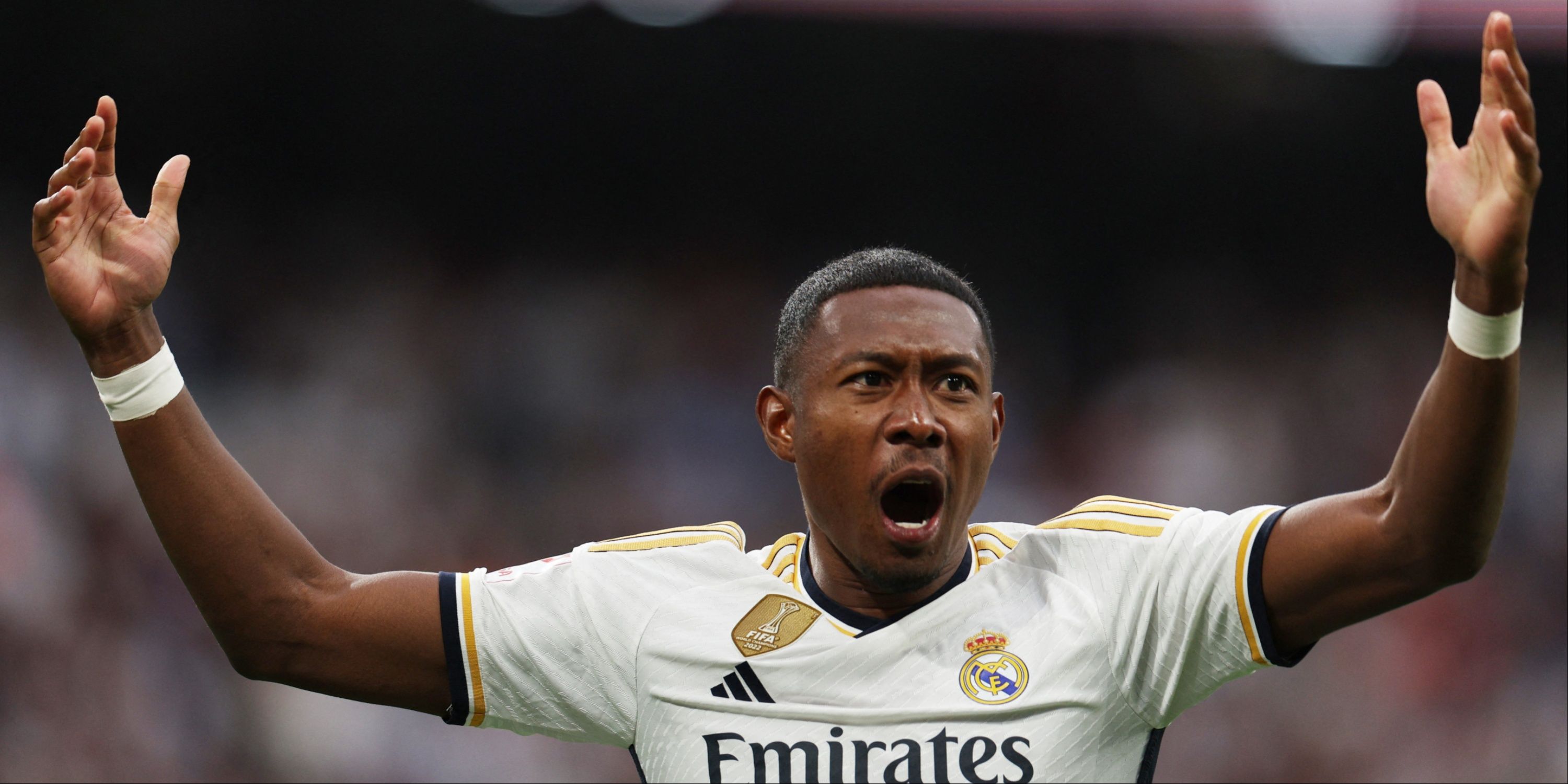 Perhaps surprisingly bringing home around £10,000 more than Modric, the former Bayern Munich defender earns more than all but one of Real Madrid's players. There was a lot of interest in the versatile Austrian as it became clear he would be leaving his previous club at the end of his contract, and the Spanish giants swooped in with a massive offer to seal the deal.
7
Erling Haaland – £375,000 per week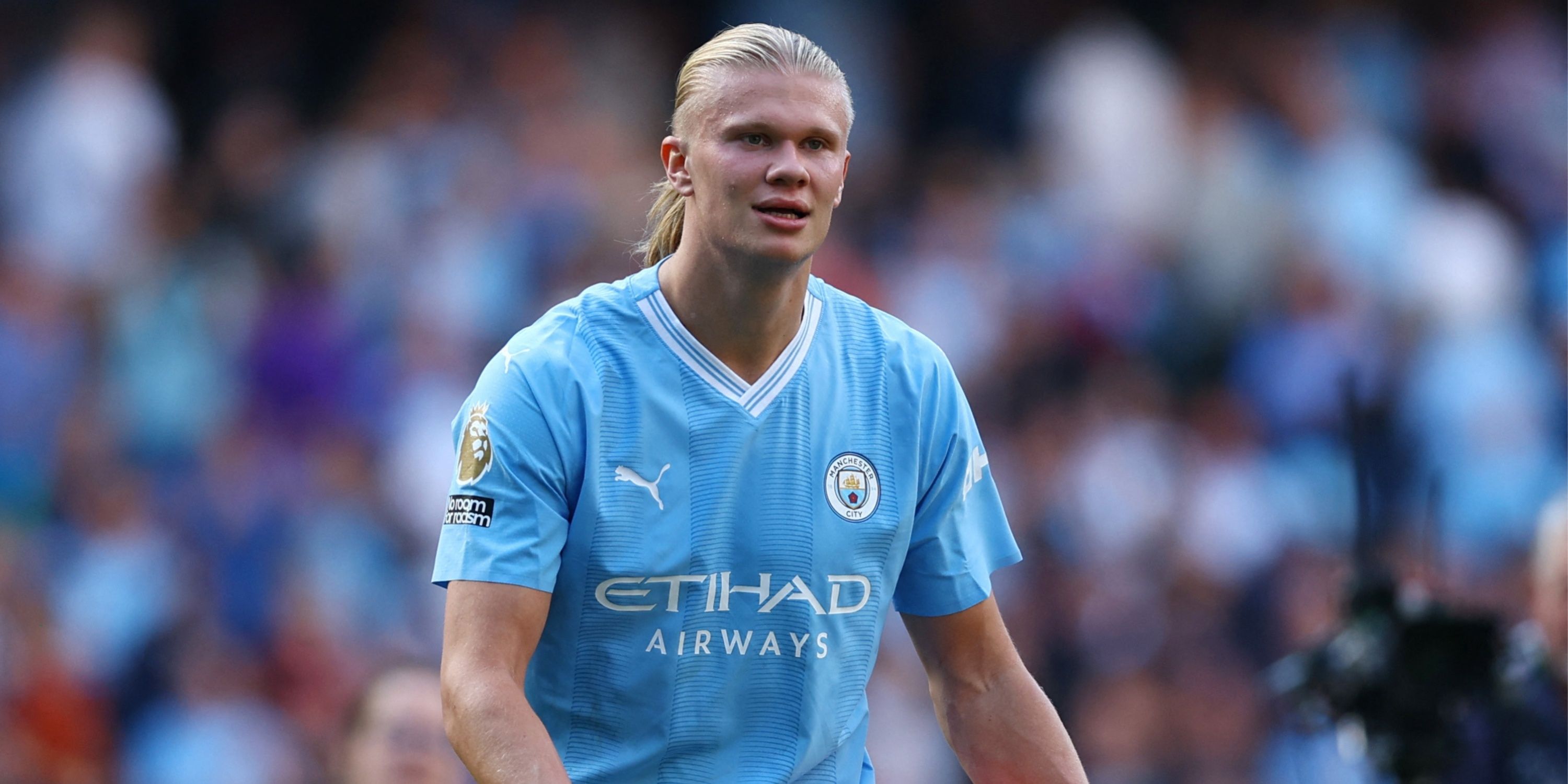 Having secured the Premier League goalscoring record in his debut campaign with 36 goals in 35 games, the Norwegian has proven why Manchester City were willing to pay him such a high wage. Haaland looks set to even be in contention for the 2023 Ballon d'Or after also playing a vital part in his side's historic treble success in his first 12 months at the club.
6
Kevin de Bruyne – £400,000 per week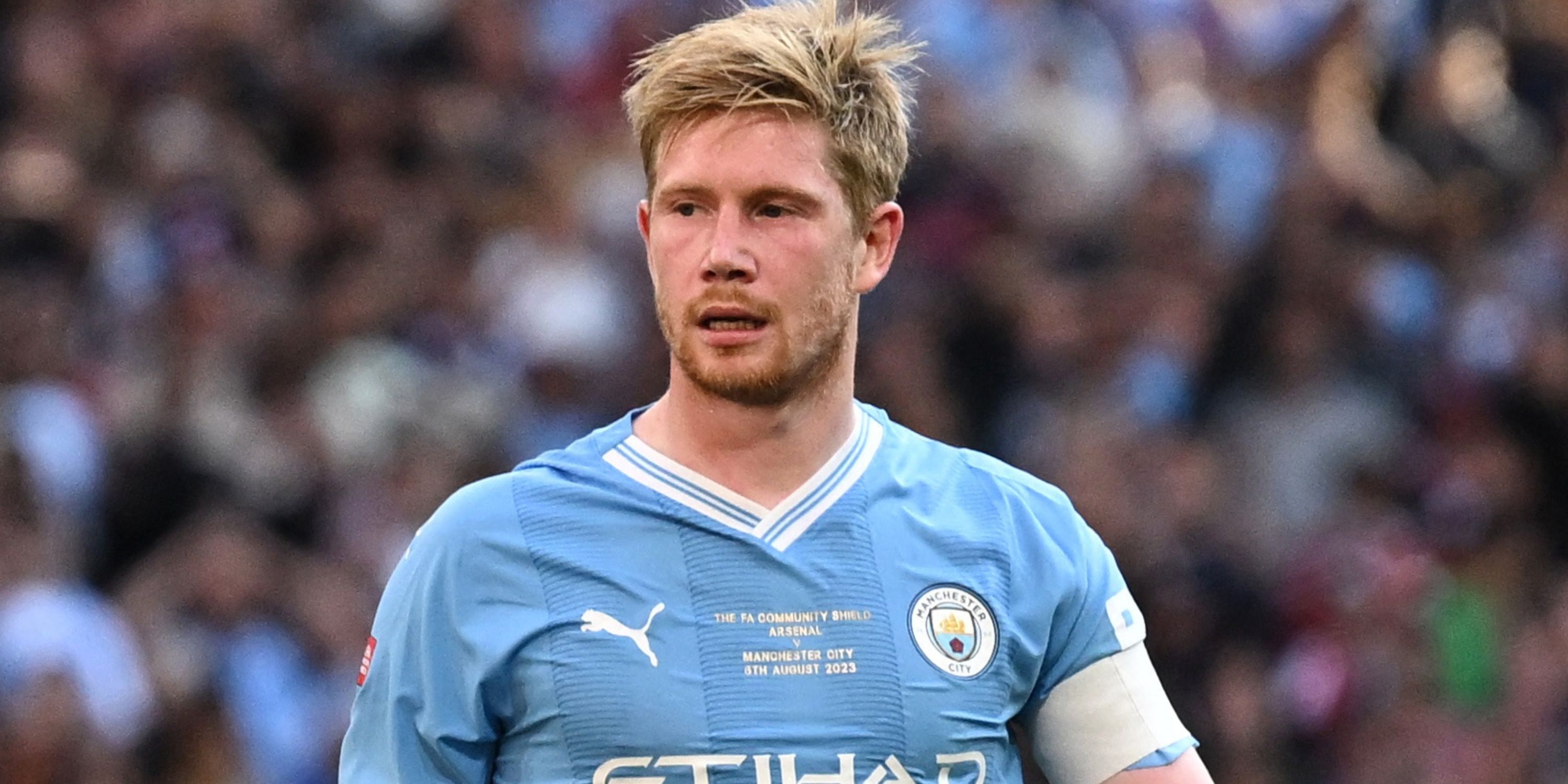 City will be hoping that being the highest-paid player at the club will be enough to keep the Belgian happy, and turn down any future approaches from Middle Eastern sides. Being perhaps the best player in the English top-flight, the 32-year-old has already all but paid back the money forked out for his services by helping his side to five league titles and many cup successes.
5
Toni Kroos – £400,686 per week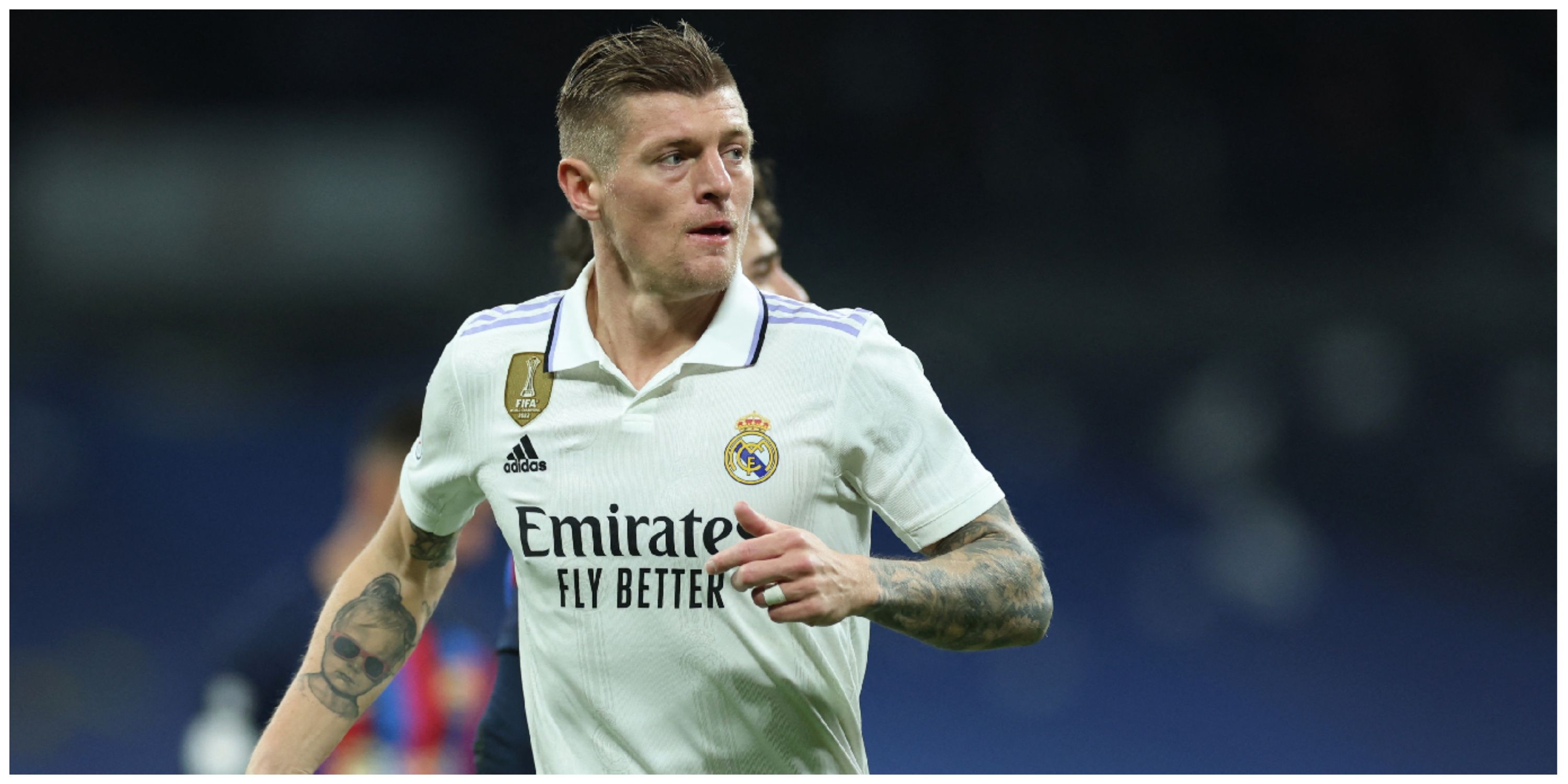 Kroos earns more than any of his Real Madrid colleagues which may come as a slight shock to fans with the abundance of quality at the Bernabeu. Despite earning more than the likes of Modric, De Bruyne and Casemiro, the German is still not the most well-paid midfielder in the top five European leagues. Being a big part of the Spanish team's domestic and European success in the past decade, Kroos has certainly earned the big contract.
4
Harry Kane – £410,876 per week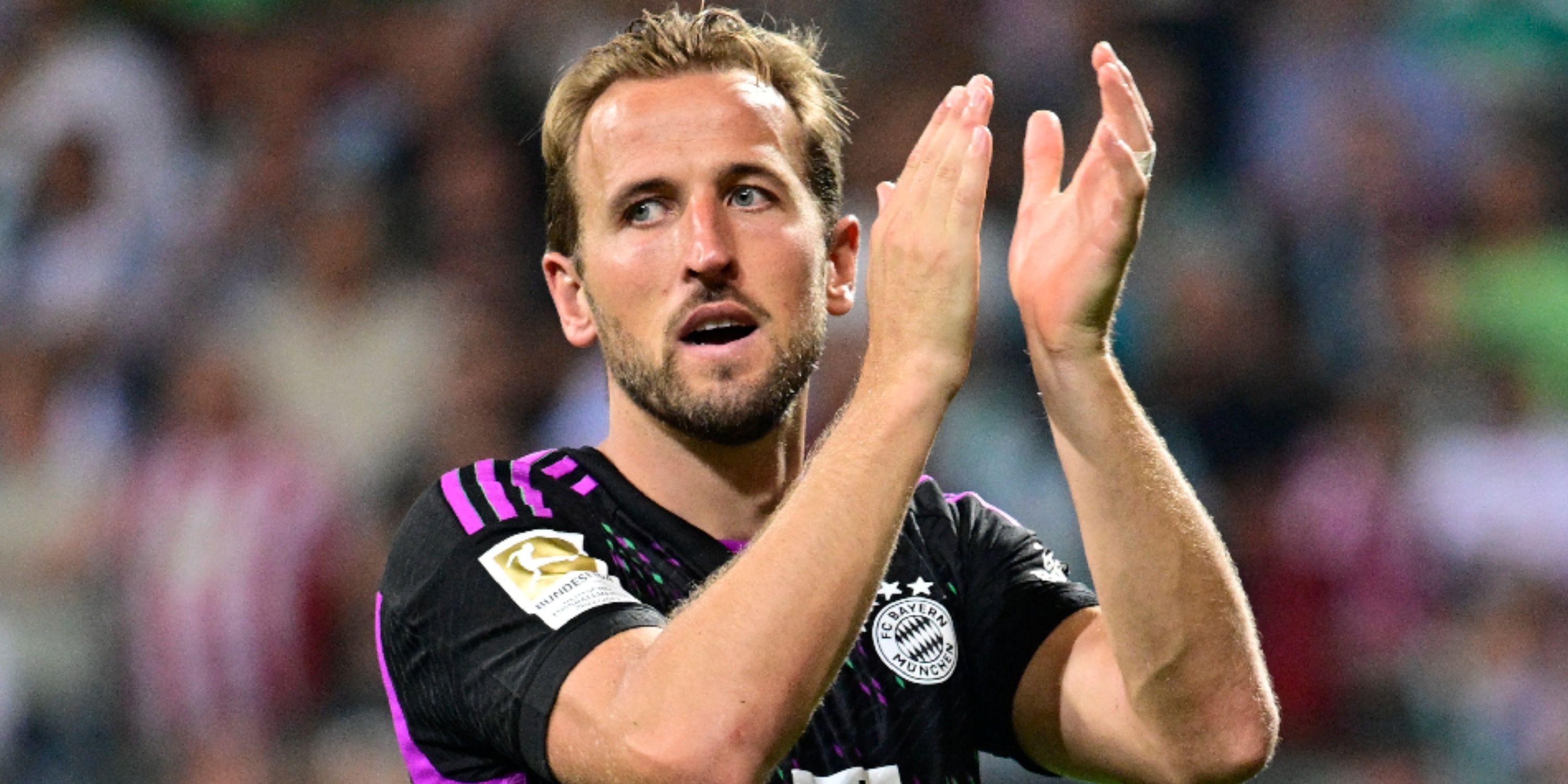 There was a growing belief that Kane would never leave Tottenham in the pursuit of a new challenge. However, the opportunity to win many trophies with Bayern Munich – along with a lucrative contract offer – was enough to finally prize the Englishman away from Spurs and the Premier League. He is widely acknowledged as the very best in his position globally, with his wage now reflecting this.
3
Ousmane Dembele – £597,577 per week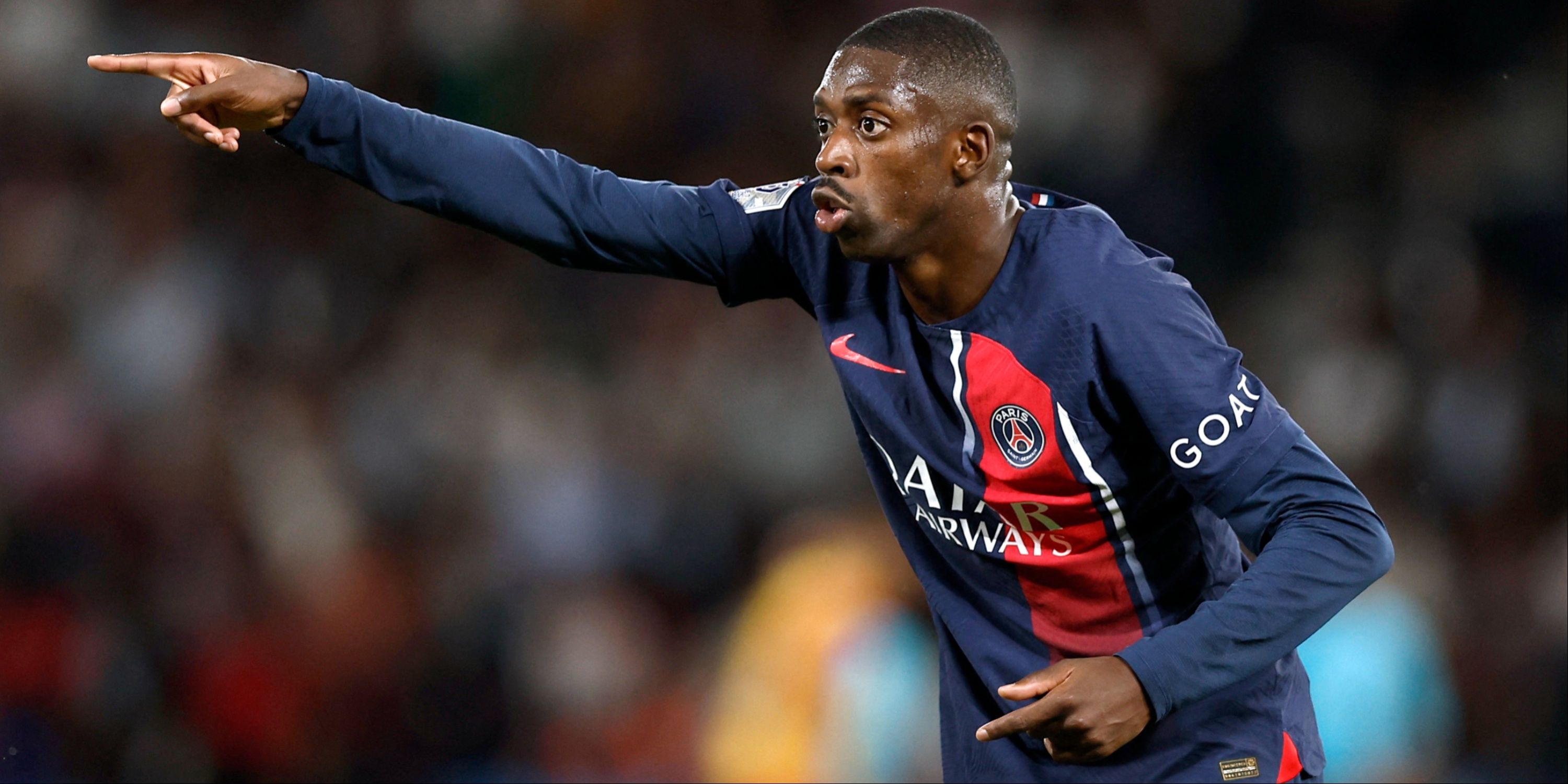 Similarly to Kane, the French winger sealed a big-money move in the summer transfer window as he moved from Barcelona to Paris Saint-Germain. Having previously moved to the Spanish club for a fee of over £100 million, the 26-year-old was once the most sought after young talent around. Dembele will be hoping that this move is the one to unlock his full potential shown years ago.
2
Frenkie de Jong – £616,313 per week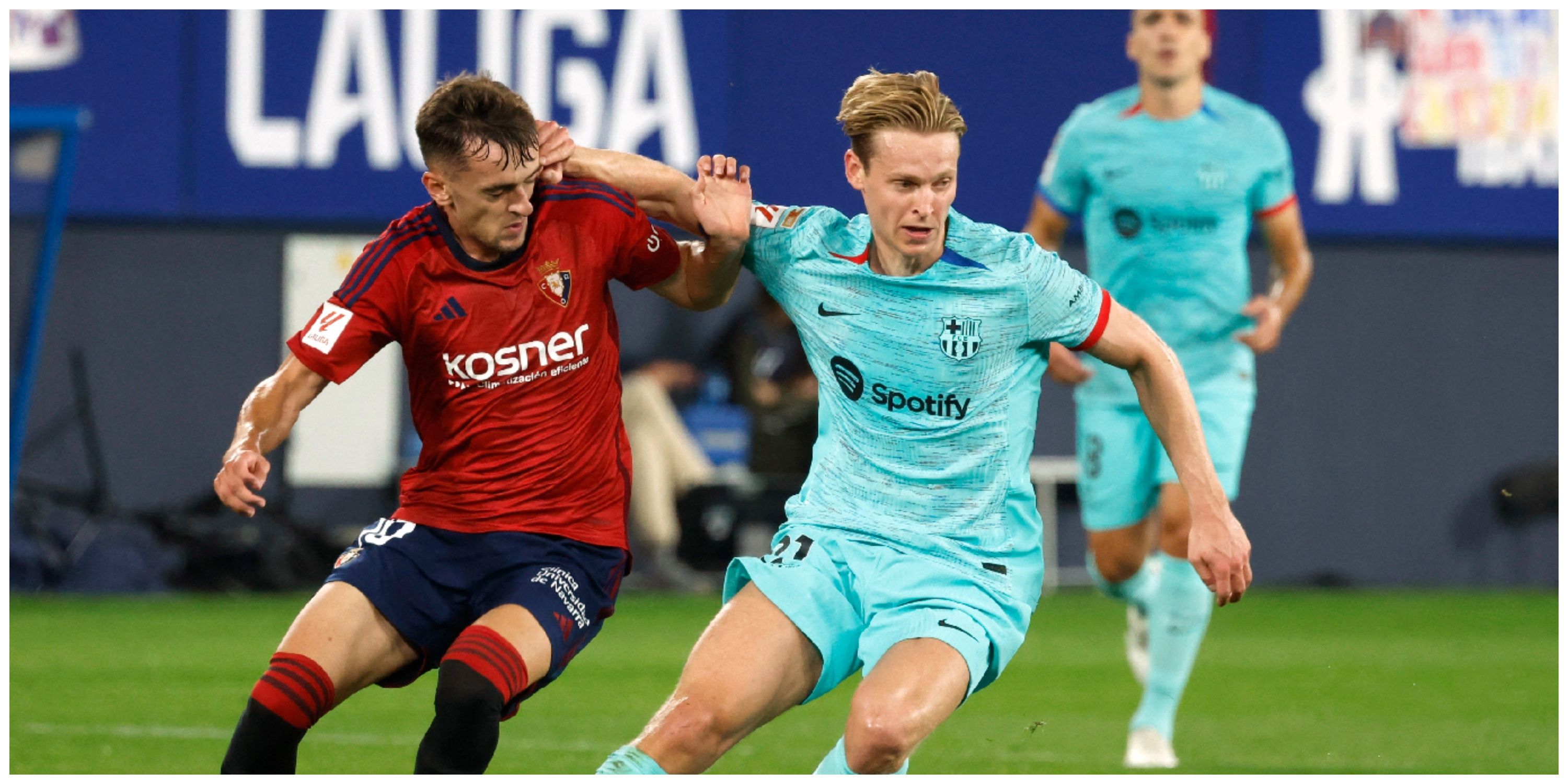 The privilege of being the highest-paid midfielder and player from La Liga goes to the Barcelona man. It perhaps gives an indication as to why the Dutch star was reluctant to leave Spain to sign for Manchester United in 2022. Being a big signing from Ajax over five years ago now, De Jong is now a key part of Xavi's team that is looking to get back to past glories.
1
Kylian Mbappe – £1,183,321 per week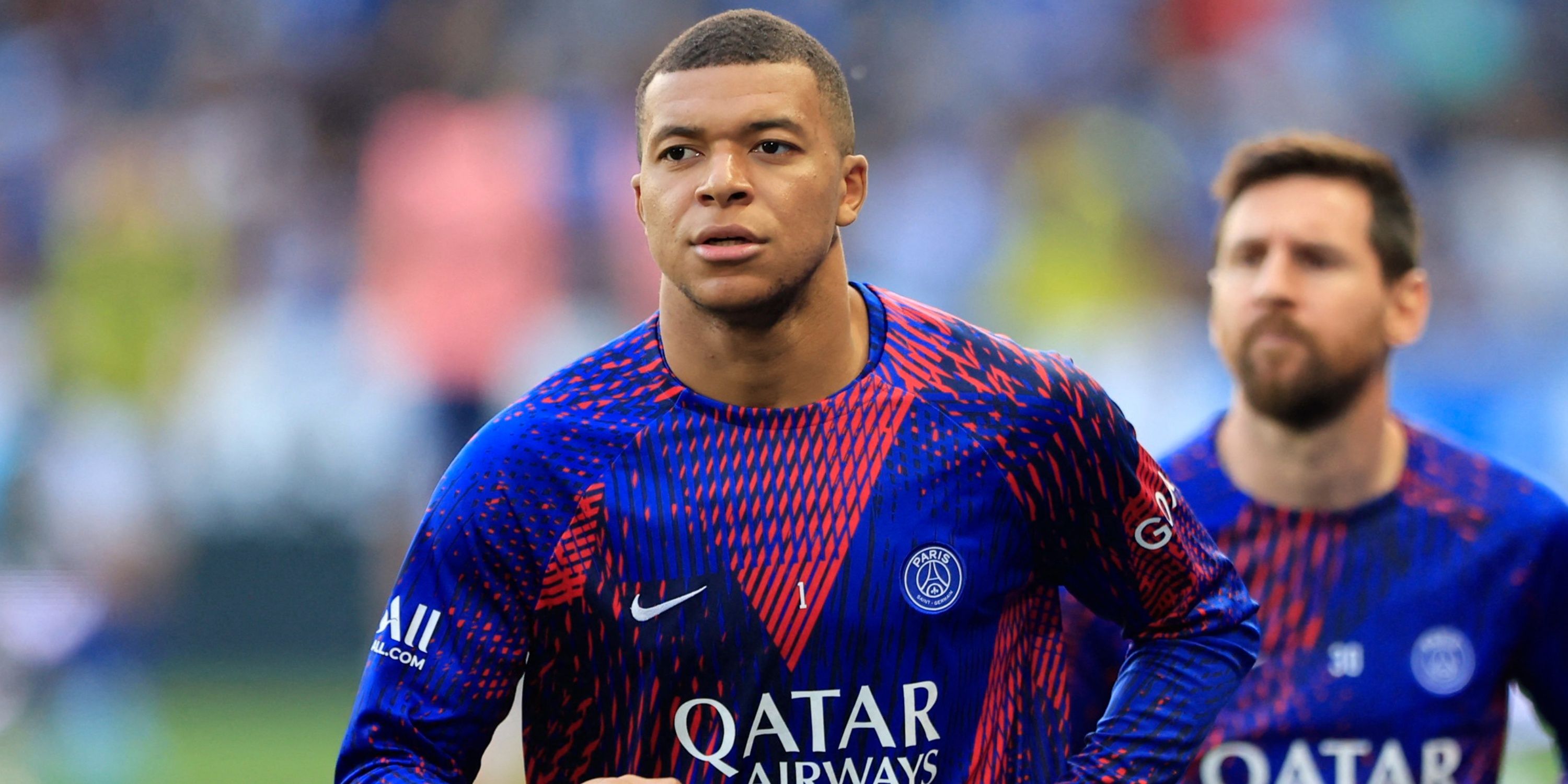 It is quite ridiculous to consider that Mbappe earns more than twice as much as everyone in the top five leagues other than de Jong. He has absolutely no competition in this regard after signing a huge contract with PSG previously to fend off interest from Real Madrid. It does look like that move could become a reality after the French forward turned down an offer from Al Hilal in the past months.