Leeds United might have endured a rough couple of years recently, but there is no denying that they are one of the biggest clubs in the country.
Whether playing in the Premier League or the Championship, the Peacocks can rely on a raucous support home and away to give them an advantage over their opponents.
This incredible support has been responsible for creating some great chants and songs over the years, and with that in mind, Football FanCast has created a list featuring ten of the best.
10
Summerville, Struijk and Piroe
To the tune of 'Rockin' All Over The World'
Lyrics: "And I like it, I like it, I like it, I like it,
Oooh Whoo, Oooh Whoa,
Here we go-ooh!
Summerville, Struijk and Piroe!"
We're kicking off our list with a cracking player chant, and a recent one at that.
There hasn't really been all that much to cheer about for the Leeds faithful in recent years, but with their impressive form in the Championship this season, that could soon change.
While they lost a swathe of first-team players over the summer, the ones that remained and those brought in to replace them have seriously stepped up, perhaps none more than the Dutch trio of Crysencio Summerville, Pascal Struijk and summer signing Joel Piroe.
The fans have therefore given the three Dutchmen their own song, and it's a pretty catchy one.
9
Klich Is Scoring Goals
24 goals in 195 appearances
Lyrics: "It could be 20 yards or 30 yards, everywhere we go,
40 yards or 50 yards, Klich is scoring goals,
Klich is scoring goals!"
We are staying with player chants here, but we are going back a little further for this one, to November 2018.
Leeds had just lost 4-1 away to West Bromwich Albion, a result that would usually have the fans returning to West Yorkshire in a foul mood, but not on this day.
Despite the heavy defeat, fans were in a jubilant mood and spent much of the match serenading Polish midfielder Mateusz Klich, who at the time, was proving to be a useful source of goals.
He might not be a Leeds player anymore, but he's clearly still loved at Elland Road.
8
Luciano Scores More Goals
87 goals in 221 appearances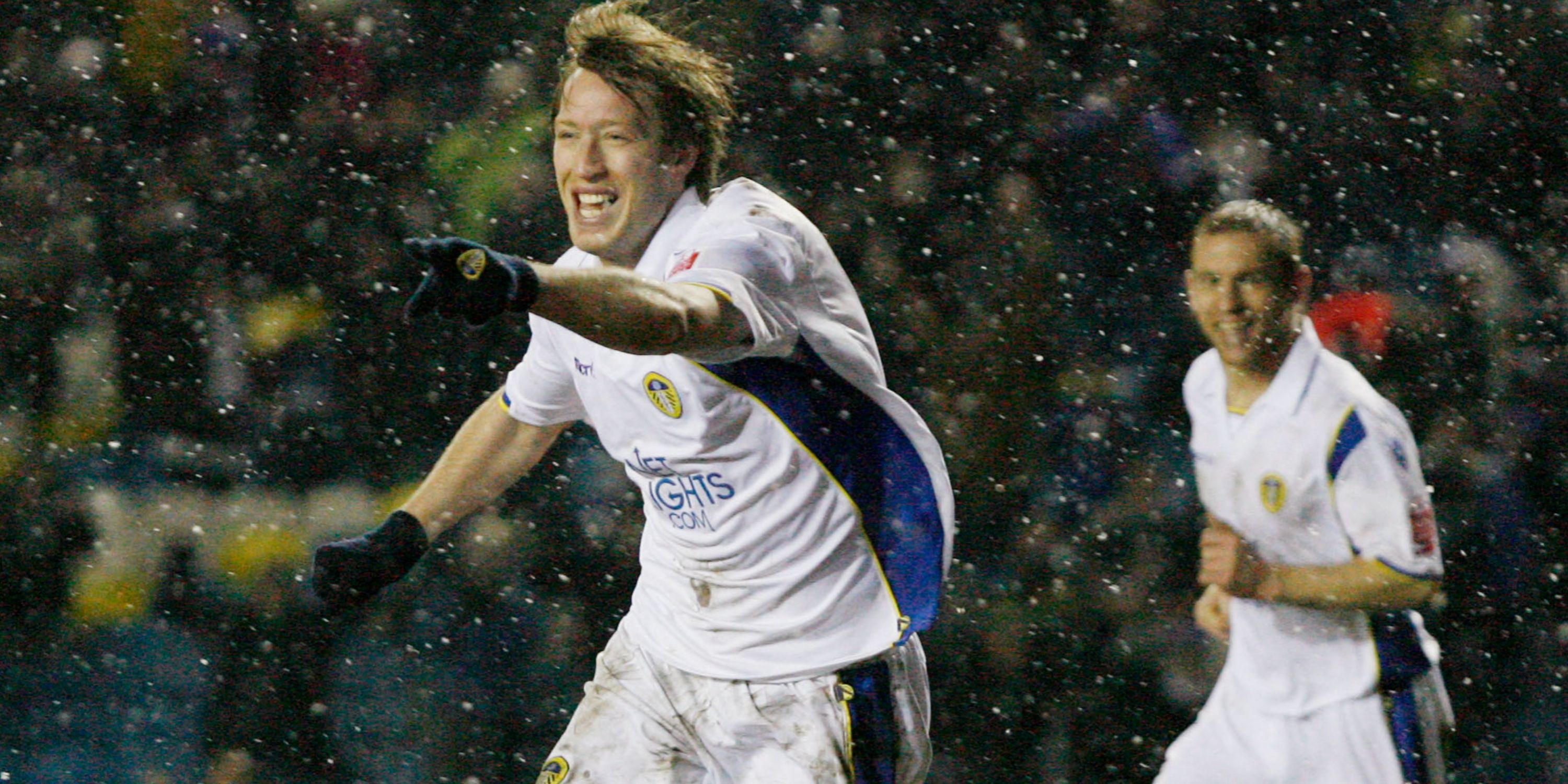 Lyrics: "Luciano,
Lucianooooo,
Cost less than Berbatov,
and he scores more goals…"
We'll admit, this might be a bit of a niche one to anyone who wasn't regularly attending Elland Road in the 2008/09 season, but we just appreciate the sheer bravado and confidence the Leeds faithful had in their new striker, Luciano Becchio.
The Argentine forward signed for the Whites in the same window that bitter rivals Manchester United signed Bulgarian superstar Dimitar Berbatov from Tottenham Hotspur, and while the Red Devils paid around £31m for their new striker, Leeds got their man for free after he had a successful trial spell with the club.
So when their new freebie started scoring on a regular basis and outscoring their rivals' new expensive toy, the fans thought they'd rub it in a bit with this song.
In all, Becchio scored 87 goals in 221 Leeds appearances, while Berbatov scored 56 in 149 United appearances.
We might just ignore the rest of their careers, though.
7
His Name's Crysencio
Six goals in ten starts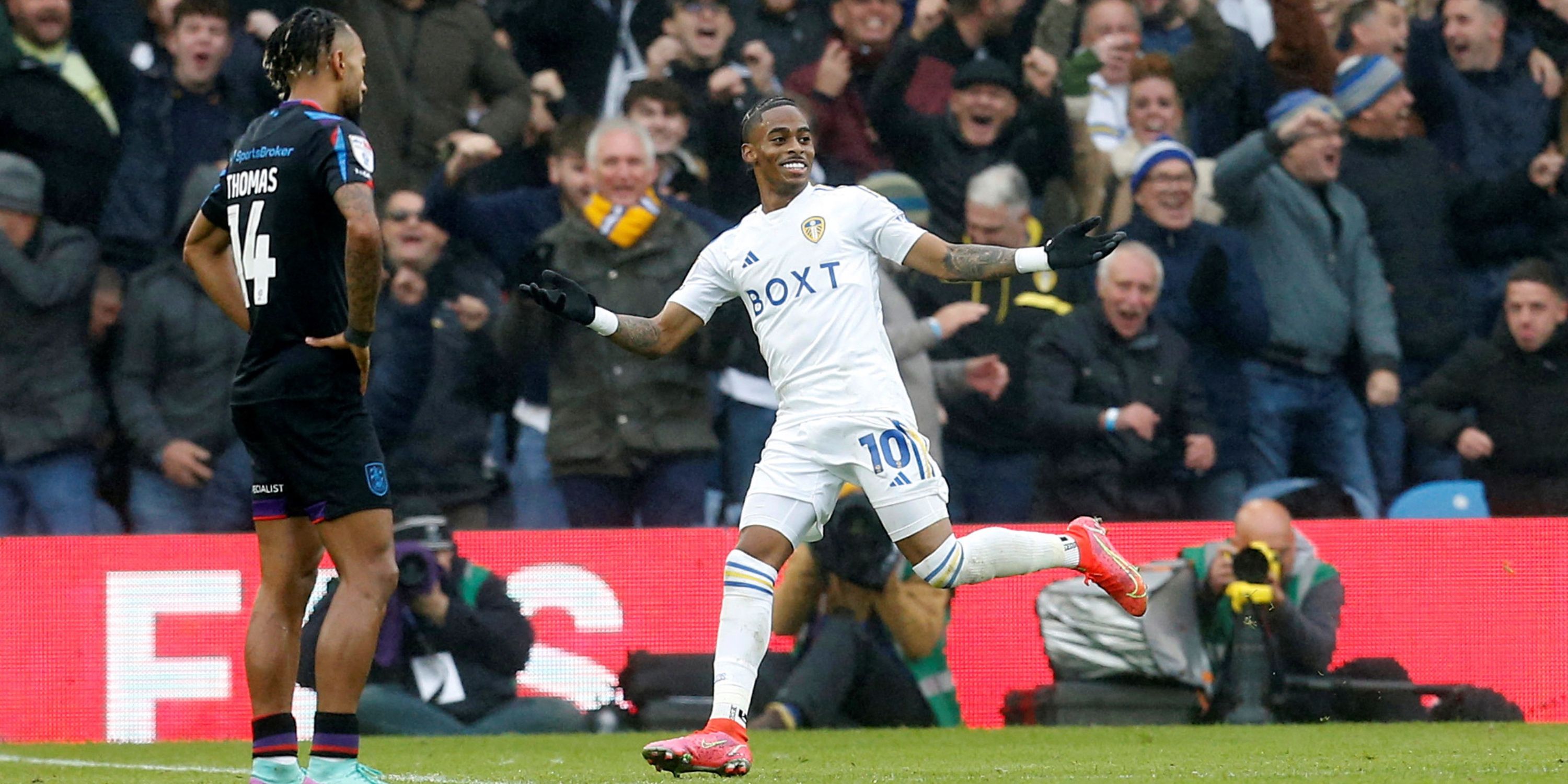 Lyrics: "Oh he wears the number ten shirt,
He will lead us to victory,
And when he's running down the right wing,
He'll cut inside and score for Super Leeds,
He's a Dutchman, don't you know,
Just like Pascal and Piroe,
Ohhh, his name's Crysencio"
Talk about a fan favourite. Crysencio's second chant on this list is also the most recent one, as videos of the Leeds faithful serenading the Dutchman with this particular number only started appearing around September.
We understand why, though, as the 22-year-old has been on fire for Daniel Farke so far this season.
In just ten Championship starts, the dynamic attacker has scored six goals, provided four assists, maintained a passing accuracy of 83%, won a staggering five Player of the Match awards and averaged a seriously impressive match rating of 7.7/10 – the best in the Leeds squad, per WhoScored.
With the way he is playing this season, we wouldn't be surprised if all of Leeds' songs were about him come May.
6
Follow, Follow, Follow
Endlessly adaptable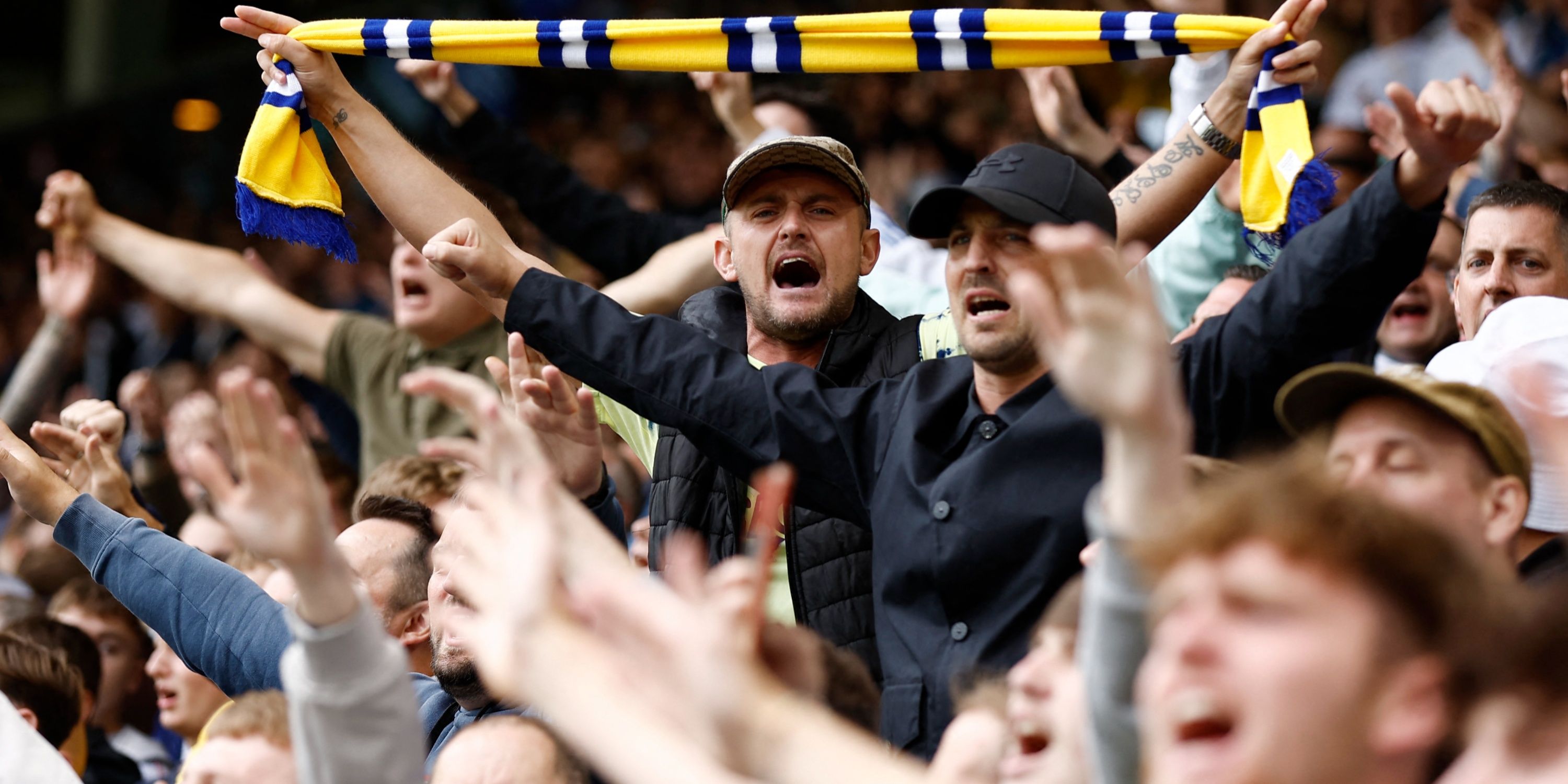 Lyrics: "Follow, Follow, Follow,
We've got the best team in the world,
Bamford and Firpo,
Raph and Rodrigo,
Phillips the Yorkshire Pirlo"
As chants go, this one is perhaps a more optimistic hope for what could have been rather than a reflection of what the fans actually saw.
The chant seemingly originated around September 2021, before the club started to see performances crater and just after the season in which Patrick Bamford scored a seriously impressive 17 Premier League goals.
Unfortunately, injuries, transfers and poor performances rendered these lyrics redundant and led to a rather funny exchange between fans on Reddit.
Luckily, the chant is easily adapted, so we'll likely see some of their newer stars thrown in there as Leeds – hopefully – make their way back to the top flight this year.
5
Cooper, Leeds Through and Through
To the tune of Billy Ocean's 'Love Really Hurts Without You'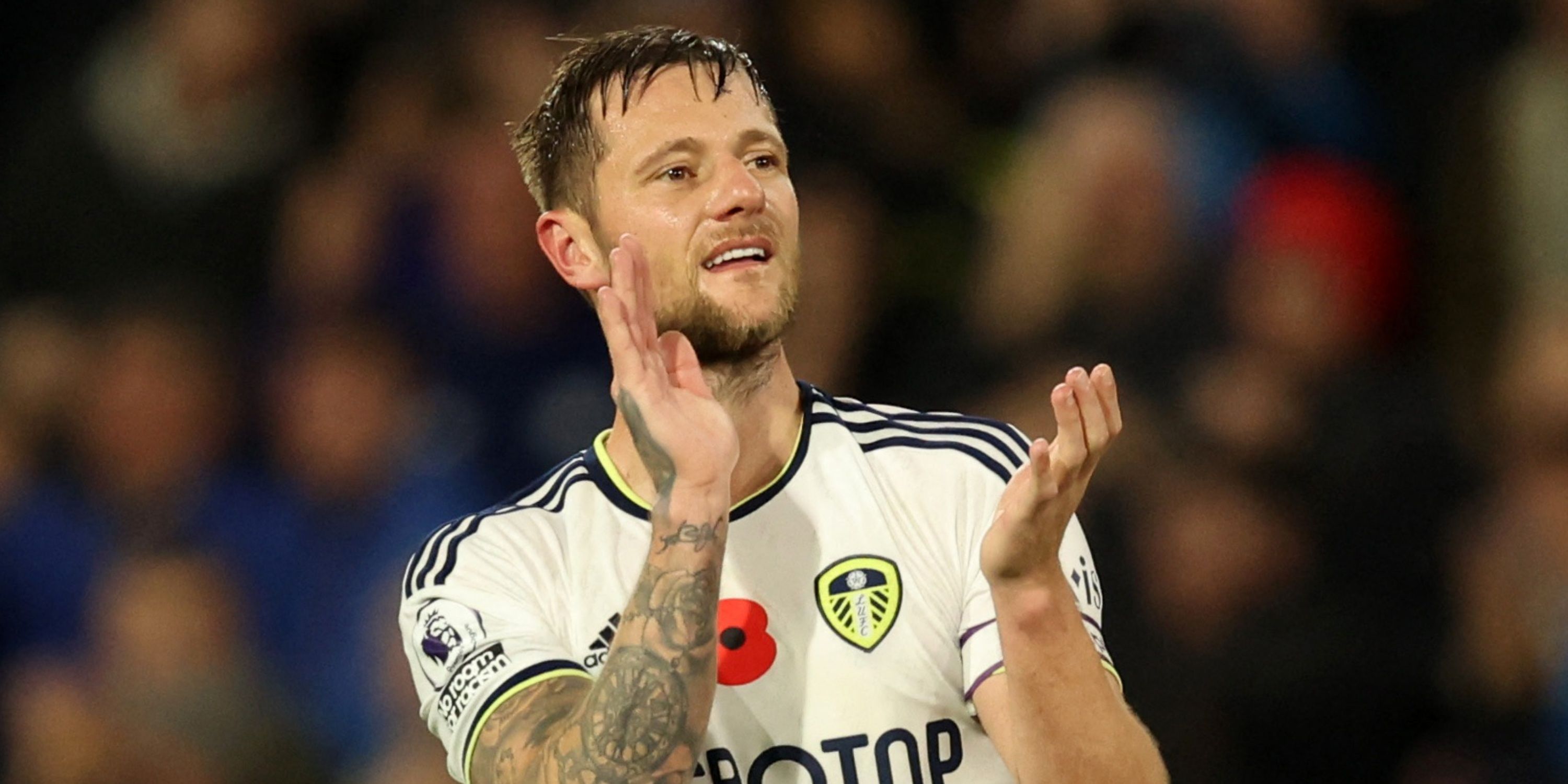 Lyrics (Excerpt): "Cooper, Cooper, we're not the same without you,
And the cross-field balls that you do,
You're our skipper, our captain,
You're Leeds through & through!"
The last of the player-specific chants on our list is this banger for Leeds' captain fantastic, Liam Cooper.
The Scotland international has made over 272 appearances for the Peacocks and was given the captain's armband permanently at the start of the 2017/18 season.
The experienced centre-back hasn't played for the club since he ruptured his plantar fascia against Cardiff City in August.
Hopefully, it won't be too long until he's back in action, but in the meantime, he can listen to this brilliant chant to boost his spirits.
4
We Are Champions of Europe
Denied by dodgy decisions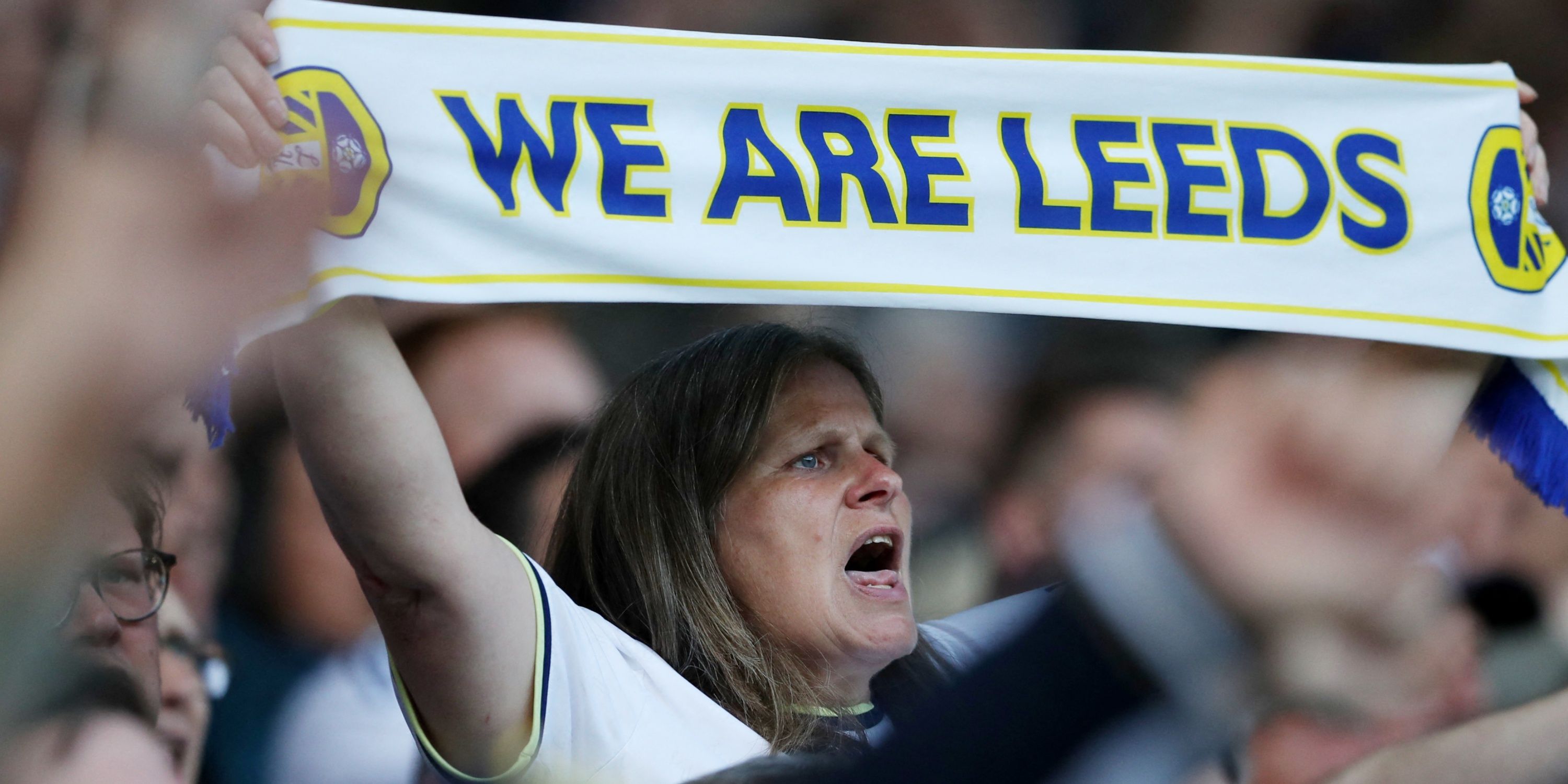 Lyrics: "We are Champions,
Of Europe,
We are Champions,
Of Europe"
Now, this is both a dead simple chant and one that might confuse fans of other teams; after all, Leeds have never won the European Cup, although they perhaps should have.
The 1975 European Cup Final saw Leeds United take on Bayern Munich, and for most of the game, the Whites dominated their Bavarian opponents.
However, thanks to several dubious refereeing calls, Leeds would fall to a 2-0 defeat.
The fans felt aggrieved as they had seen two stonewall penalties not given in the first half and a perfectly good goal overturned after it looked like Frank Beckenbauer convinced the ref and linesman to call offside, despite neither one doing so during play.
Ultimately, we'll never be able to say with absolute certainty that the Peacocks would have won that game with a different referee, but the fans clearly feel that way, and who can blame them?
3
Leeds, Leeds Are Falling Apart Again
To the tune of Joy Division's 'Love Will Tear Us Apart Again'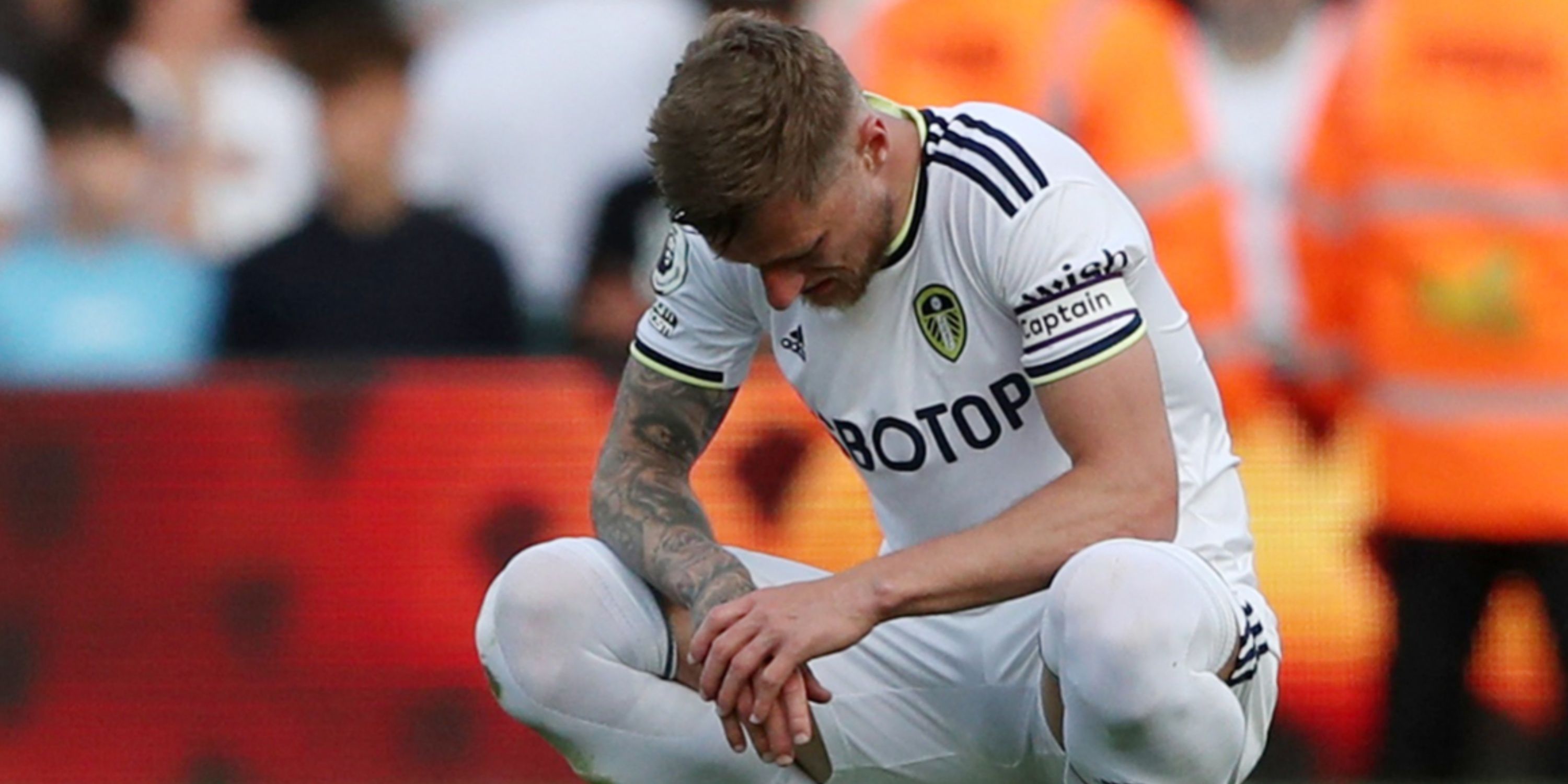 Lyrics: "Leeds, Leeds are falling apart again…"
Now, for those non-Leeds fans among you, you might assume that this is a song sung by opposing supporters to mock the plight of the Peacocks, but the chant is firmly one sung by the home support, and it might be one of the best examples of 'gallows humour' among football fans.
Leeds are one of the country's biggest clubs, of that there is no doubt, but they have experienced an awful lot of low moments since the turn of the century.
Relegation, administration, points deductions, capitulations and yet more relegations – the club and the fans have seen it all.
So, there is almost an expectation among the terraces that they are only one decision away from the next implosion, and when the wheels started to come off last season and the season before that, the chant again reared its head.
It might not be the most cheery of chants, but its tongue-in-cheek nature makes it a classic.
2
We Play All The Way For Leeds United
Inspired by FA Cup glory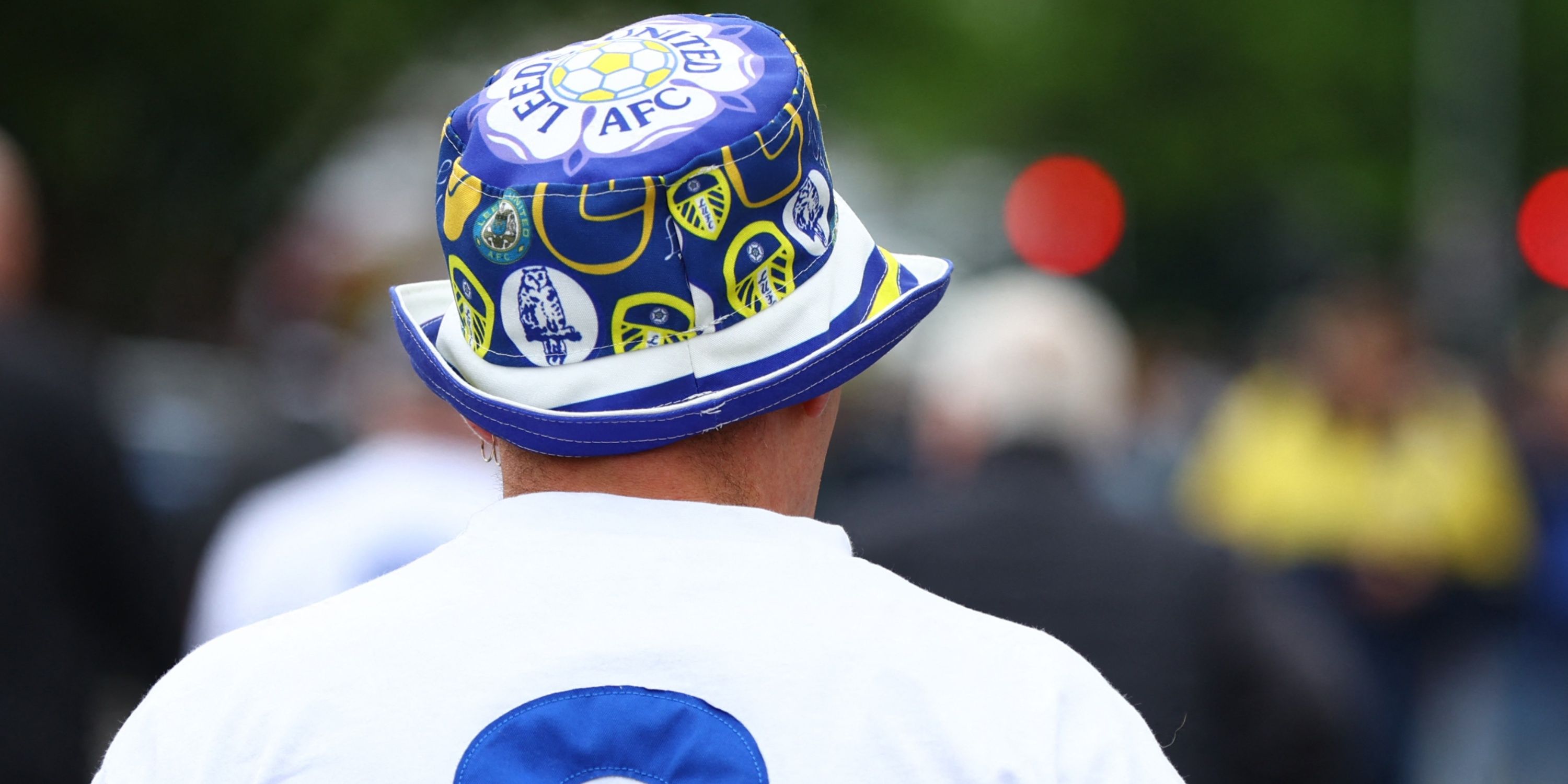 Lyrics: "First of all there's the boss who's right behind us,
He's the one who fills our hearts with pride,
It's a joy to us all when Big Jack has the ball,
To know that he is on our side.
There's a red-headed tiger known as Billy,
And he goes like a human dynamo,
Mick the Mover, of course, he can work like a horse,
And Top Cat Cooper's always on the go.
And we play all the way for Leeds United,
Elland Road is the only place for us,
With heart and soul for the goal that's clearly sighted,
We're out to toast each other from that silver cup."
As far as classic Leeds United songs go, there aren't many better than We Play All The Way for Leeds United.
The song was written by Les Reed – who wrote It's Not Unusual for Tom Jones – and Barry Mason for the club's FA Cup triumph over Arsenal in 1972.
The song has stuck around ever since, and while it is still incredibly popular, there is one song that just about beats it out – and it was on the same record…
1
Marching On Together
A defacto anthem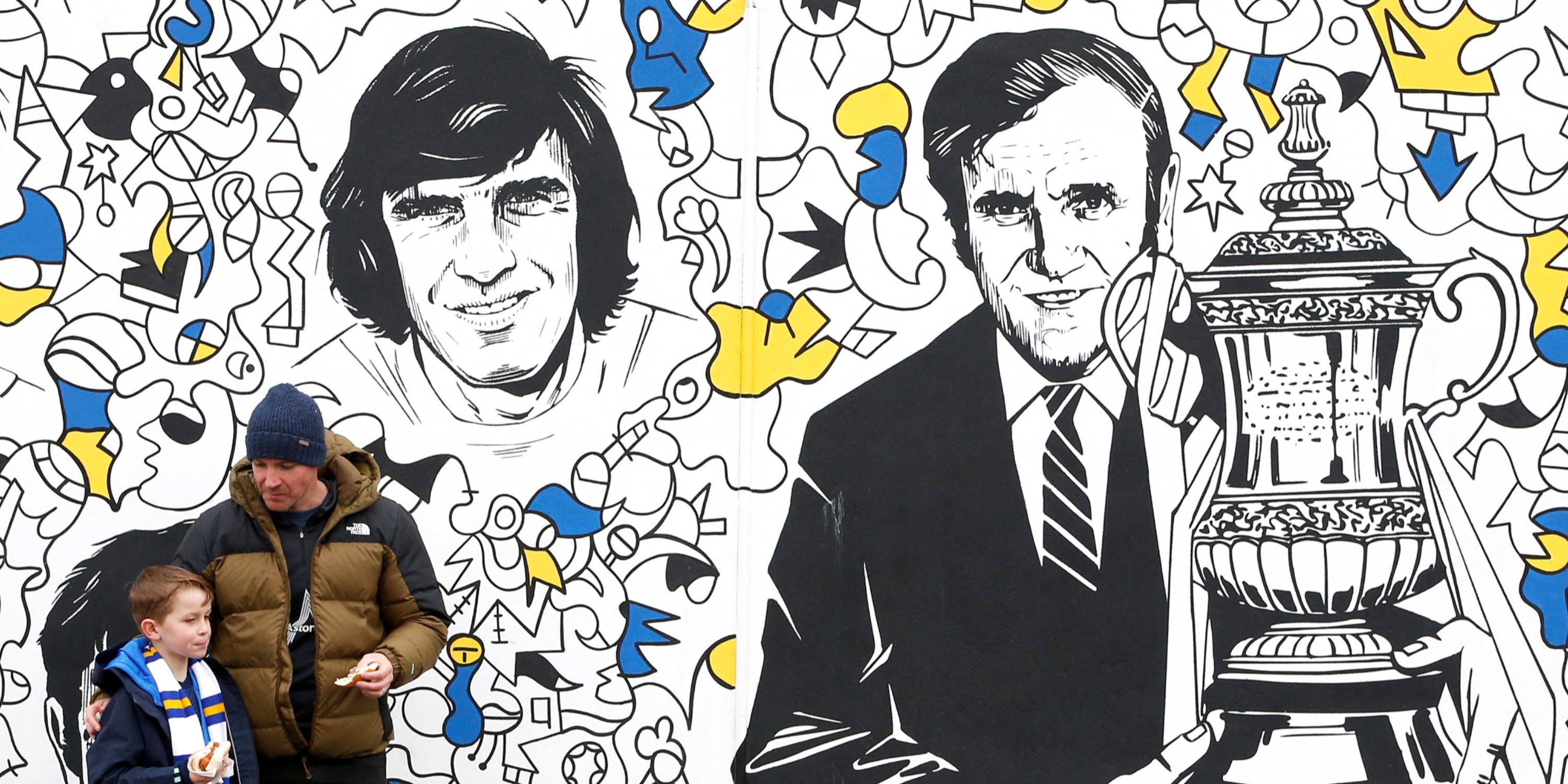 Lyrics (excerpt): "Here we go with Leeds United,
We're gonna give the boys a hand,
Stand up and sing for Leeds United,
They are the greatest in the land,
Every day, we're all gonna say,
We love you, Leeds! Leeds! Leeds!
Everywhere, we're gonna be there,
We love you Leeds! Leeds! Leeds!
Marching On Together!"
Come on, there was no way that any other chant could take the number one spot; there is perhaps no song more synonymous with Leeds United than Marching On Together.
The fans sing it before every game, during every game and after every game. It's been 50 years since it was first sung, and it'll likely still be sung in another 50 years – it is Leeds United.
The song was the B-side to the previous entry, 'Leeds United', but it was always the more popular among the fans, and it even reached number 10 in the charts.
Just have a listen. Spine-tingling stuff.
And there we have it, ten of the best Leeds United chants, old and new. Did we miss any?