Highlights
Football Manager 2024 is one of the best games around, but identifying wonderkids each year is key to success.
Attacking midfielders are key to the success of a football team, providing skill, flair and creativity in the middle of the park.
These 10 wonderkids have all the attributes to solidify the position for years – maybe even decades – to come.
Football Manager 2024 is considered one of the best sports games of the year. Does that surprise you? Probably not, with the game breaking boundaries every year. What more do you want than winning that special European trophy for the first time?
This year it's formed as one of the most polished sports games of all time, with everything from updated set-piece tactics, new leagues (say hello to Japan), improved graphics and the consistent joy – and disappointment – of a final-day match to win the title. Yet every year, it's famous for one major thing; predicting the future of football.
Football is famous for being one of the most unpredictable, confusing and beautifully chaotic sports in the world. It's what makes it so loved. From Luton Town's remarkable rise through the leagues to the major Champions League matches, it's incredible, yet almost impossible to predict. However, Sports Interactive have the knack of predicting the next generation of wonderkids. Every. Single. Year.
Attacking midfielders are key to how teams play. No one needs that explanation for them, with their constant creativity, flair and threat on (and off) the ball helping teams dictate the tempo of matches. It's simply the difference between winning and losing, knowing being able to thread a pass in behind the defence is a skill very few have.
Several of these wonderkids are already plying their trade at the top of European football – the Champions League. Of course, there are other options, who are still being nurtured by their boyhood clubs, but they still have the potential to rise to the top. Knowing promotion, trophies or that final-day survival might depend on your playmaker being able to make that pin-point is frightening, but with these ten players, you are sorted in that position for years to come.
All of these stats are taken from the ever-reliable 'FMScout'. However, it is worth bearing in mind that potential changes in FM24 are dependent on a variety of factors out of your control – from injury to motivation, you even need some luck to be able to take these wonderkids to the best in the world.
| Ranking | Name | Club | Age |
| --- | --- | --- | --- |
| 1. | Jamal Musiala | Bayern Munich | 20 |
| 2. | Arda Güler | Real Madrid | 18 |
| 3. | Junior Kroupi | Lorient | 17 |
| 4. | Estêvão | Palmeiras | 16 |
| 5. | Noah Darvich | Barcelona | 16 |
| 6. | Rodrigo Mora | Porto B | 16 |
| 7. | Tommaso Baldanzi | Empoli | 20 |
| 8. | Florian Wirtz | Bayer Leverkusen | 20 |
| 9. | Claudio Echeverri | River Plate | 17 |
| 10. | Paul Wanner | Elversberg (on loan from Bayern Munich) | 17 |
Read more: The 10 best right winger wonderkids in Football Manager 2024
10
Paul Wanner – Elversberg (on loan from Bayern Munich) – 17
Kick-starting the list, everyone knows about Bayern Munich's academic talents. They've produced some of the greatest players of all time – in recent years and the past. Well, as the new generation arrives, Paul Wanner might be the next wonderkid to hit the big stage. Currently, on loan at Elversberg, the youngster has contributed to two goals in eight matches. It may not be setting the world alight, but his work rate, commitment and quality in between the lines make him one of the most promising playmakers around. Buy him quickly in Football Manager 2024, before his value shoots up in price. Maybe he could be a future star at a major international tournament!
9
Claudio Echeverri – River Plate – 17
Similarly to Bayern Munich, River Plate has a history of producing world-class talents and winning trophies; most recently, World Cup-winning duo and Premier League stars Julian Alvarez and Enzo Fernández. Football is part of Argentina's DNA and Claudio Echeverri may be the next talent to shine across the world. The 17-year-old is yet to become a regular for River Plate – showcased by just four appearances this season – but that is common at his age. With the ability to play between the lines, pick out a winger with precision and even help defend in the closing stages, Echeverri will soon be starring in world football.
8
Florian Wirtz – Bayer Leverkusen – 20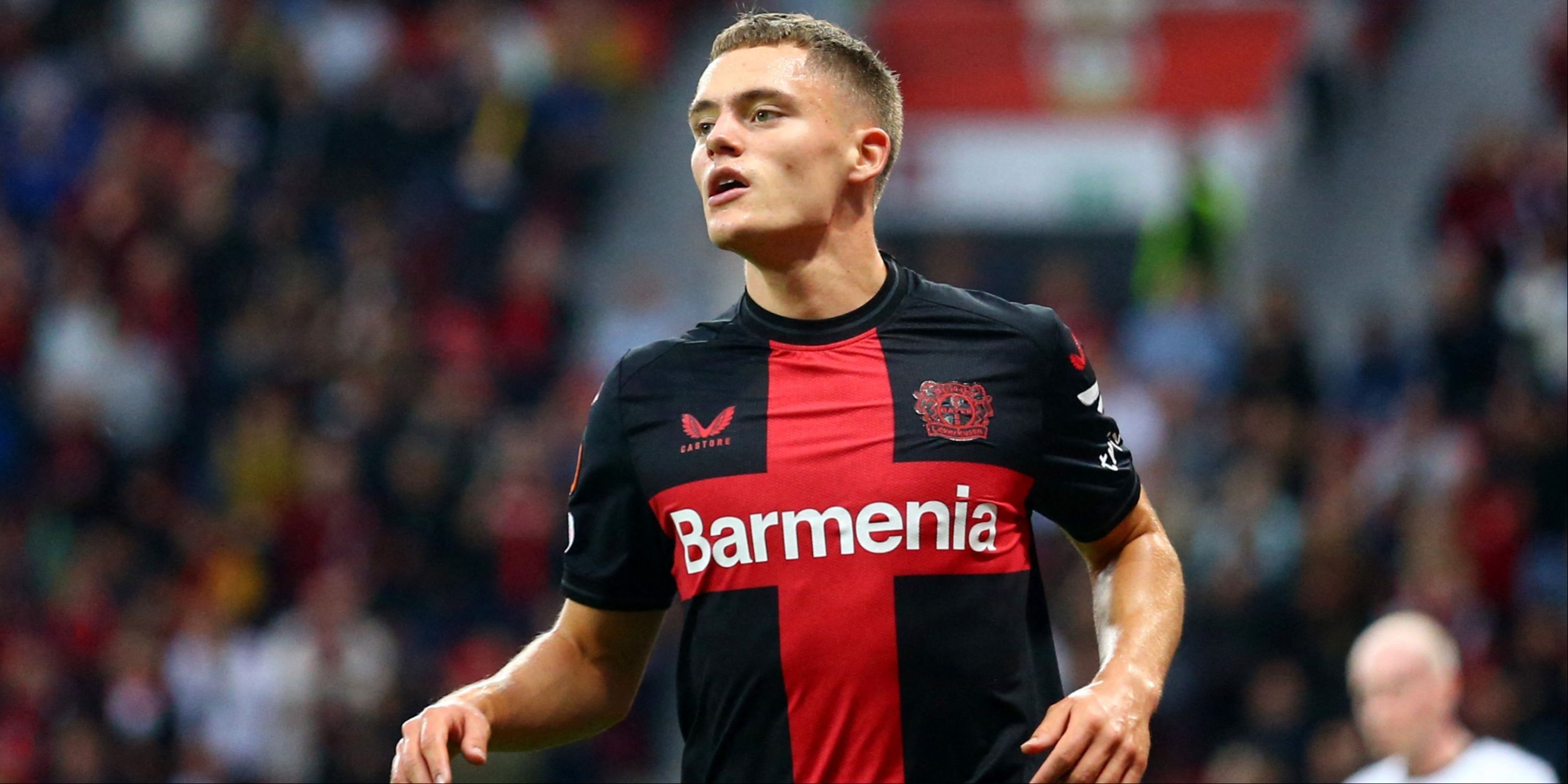 Everyone's heard of Florian Wirtz by now, right? The Bayer Leverkusen playmaker has been shining in the Bundesliga for years now. First replacing Kait Havertz – who made his record-breaking and underwhelming move to Chelsea – and now shining under Xabi Alonso at the top of the table. With three goals and five assists this season, his talent is clear before you even analyse his play. Providing a threat from within the box and without, the German has all the characteristics to dominate European football, whether that's now or in the future. German's latest wonderkid has everything he needs to shine in FM24.
7
Tommaso Baldanzi – Empoli – 20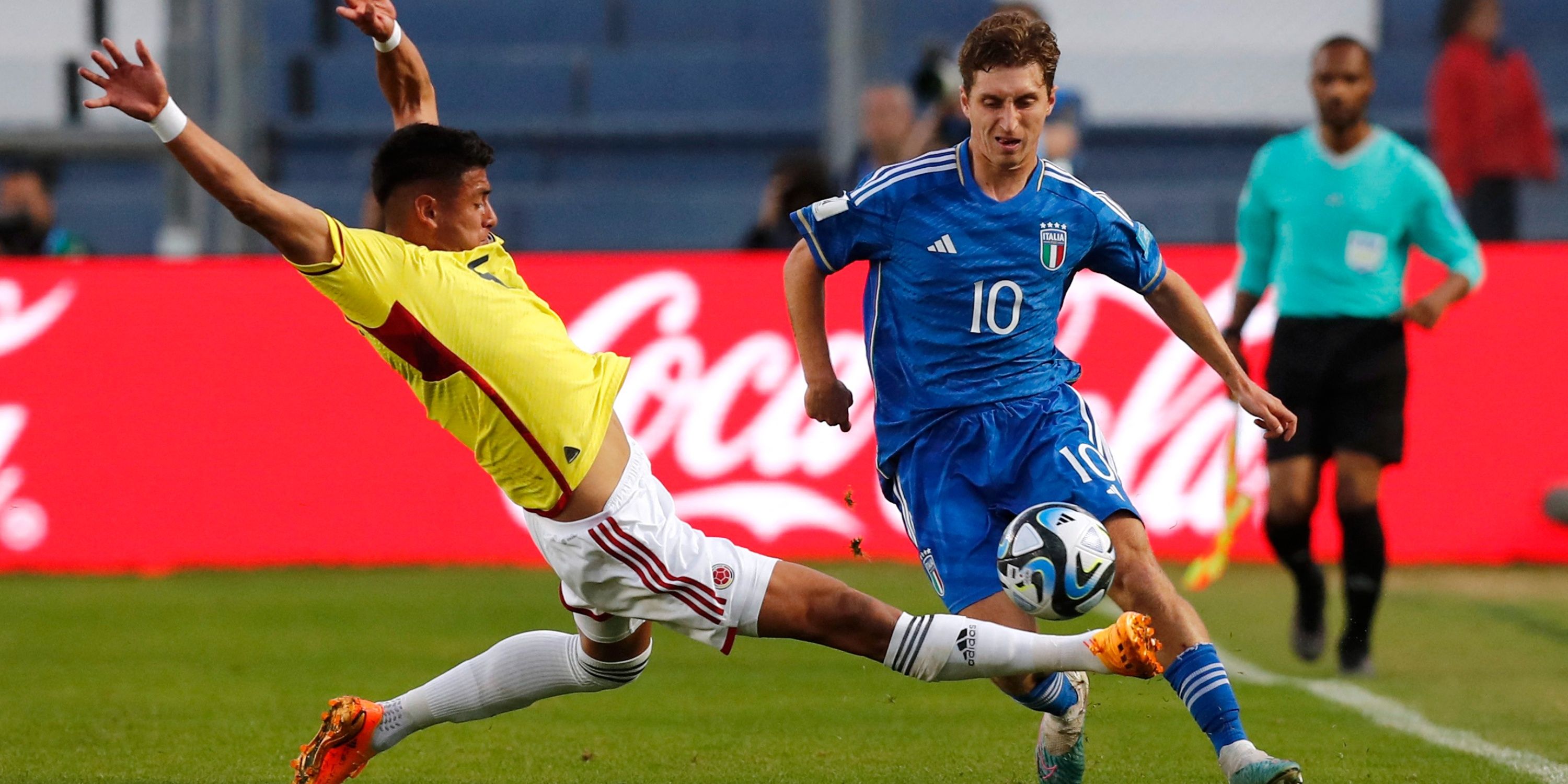 Italy is the promised land of exciting midfielders. From Andrea Pirlo to Marco Verrati, the country has been spoilt for choice in the middle of the park. In recent decades, it's led to a World Cup and European triumph – very few countries can say that. But as the new generation rises, Tommaso Baldanzi is set to be the next star to make his name. Currently playing for Empoli, the 20-year-old is a regular in Serie A, already playing ten matches this season. His goal contributions may be limited, but his effectiveness during matches is clear. In FM24, buy him now before he breaks onto the main stage.
6
Rodrigo Mora – Porto B – 16
Moving over to Portugal, you probably haven't heard of Rodrigo Mora and that's not exactly surprising. At the end of the day, he's only 16, playing for Porto's reserve team – Porto B. However, despite his limited football in the professional game, FMScout have rated him as one of the best wonderkids in FM24. The Portuguese youngster can play across the final third, providing you with versatility in the middle of your busy season. With Porto unable to compete with Europe's biggest clubs financially, you'll be able to lure them into selling him in FM24, especially if you sign him as soon as he turns 18.
Read more: The 10 best right-back wonderkids in Football Manager 2024
5
Noah Darvich – Barcelona – 16
La Masia has a history of producing some of football's greatest talent. A quick look at Andrés Iniesta, Xavi and Lionel Messi would showcase that and now Noah Darvich has the potential to write his own name into history. Signed from Freiburg in the summer, he is now under Xavi's guidance. However, the only way to use him in FM24 is by managing Barcelona, with his age making any transfer for the German out of reach until he's 18, whilst Barcelona very rarely sell their academy prospects. His talent is clear though, and it won't be long until he's playing in La Liga.
4
Estêvão – Palmeiras – 16
Brazil is a country full of diversity, but they all have one thing in common; their love for football. From the Amazon rainforest to the white beaches of Rio, you'll always find a football just a matter of metres away from you, showcasing their love (and skills) for the beautiful game. Estêvão grew up just like that and – now playing for Palmeiras at the age of 16 – he has the potential to write his name into Brazilian history. Linked with moves to Arsenal and several of Europe's biggest clubs, his talent is clear, but you'll face steep competition to sign him!
Read more: The 10 best centre-back wonderkids on Football Manager 2024
3
Junior Kroupi – FC Lorient – 17
Junior Kroupi is shining in Ligue 1 this season for Lorient. In his first consistent season in the league, the 17-year-old has three goals and two assists in just 11 matches. Not bad for someone with very little experience on the biggest stage! It's only heightened his name across the world, with a move from a major European club just a matter of years away. If you want to sign him in FM24, you'll have to be quick, but he will provide you with energy, flair and creativity in the middle of the park. Very few players in world football offer that.
2
Arda Güler – Real Madrid – 18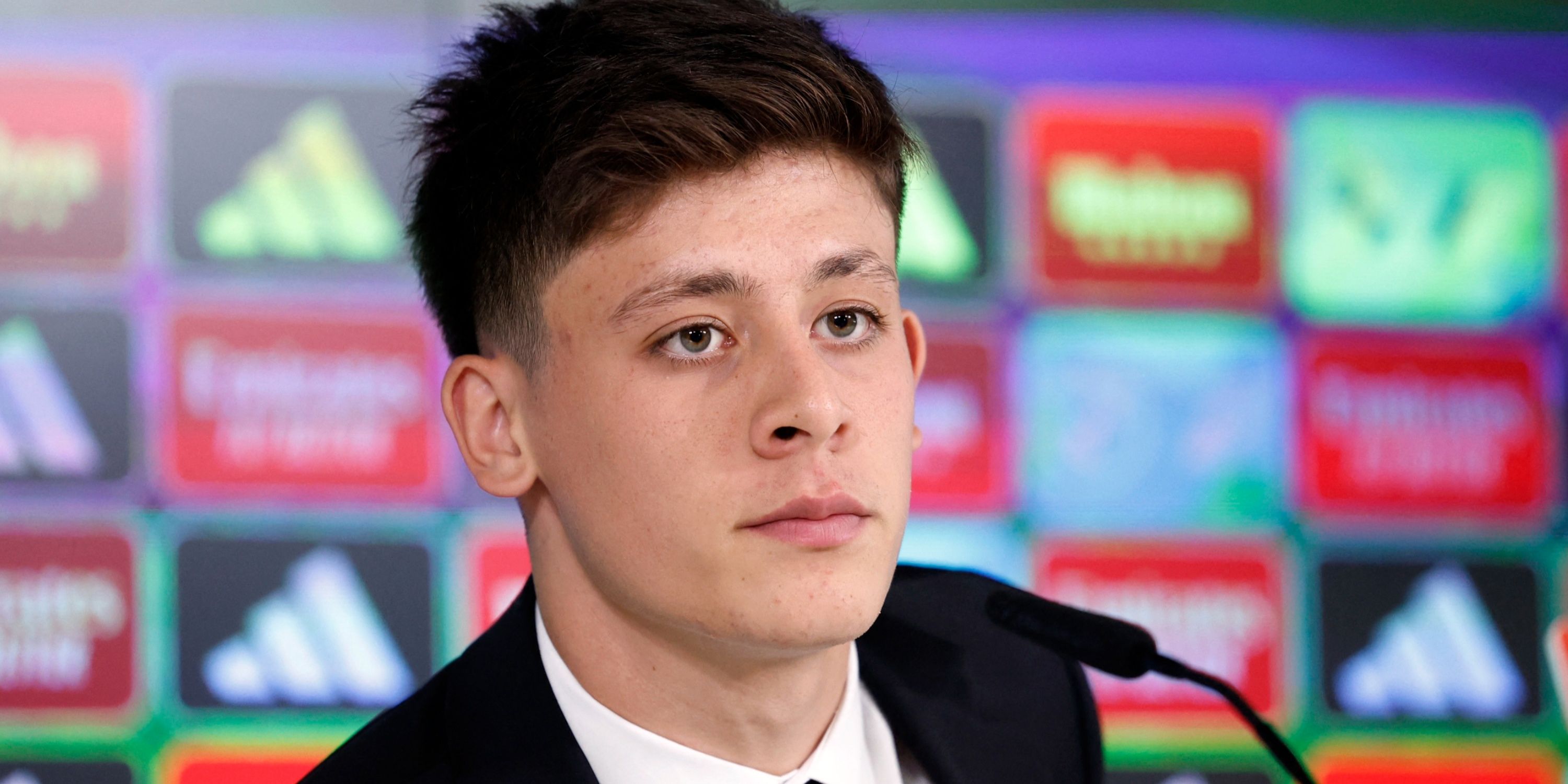 Arda Güler is a name familiar to those who have played Football Manager in previous years. He was also one of the best wonderkids in the game and that hasn't changed this year. Moving from Fenerbahce to Real Madrid disappointed Football Manager players around the world, knowing signing him in future games just became ten times harder. The Spanish giants very rarely sell their wonderkids and – although Güler has not had the start in Madrid he intended to due to injury – he is still a player capable of performing in the coming years. The world is in Güler's hands.
1
Jamal Musiala – Bayern Munich – 20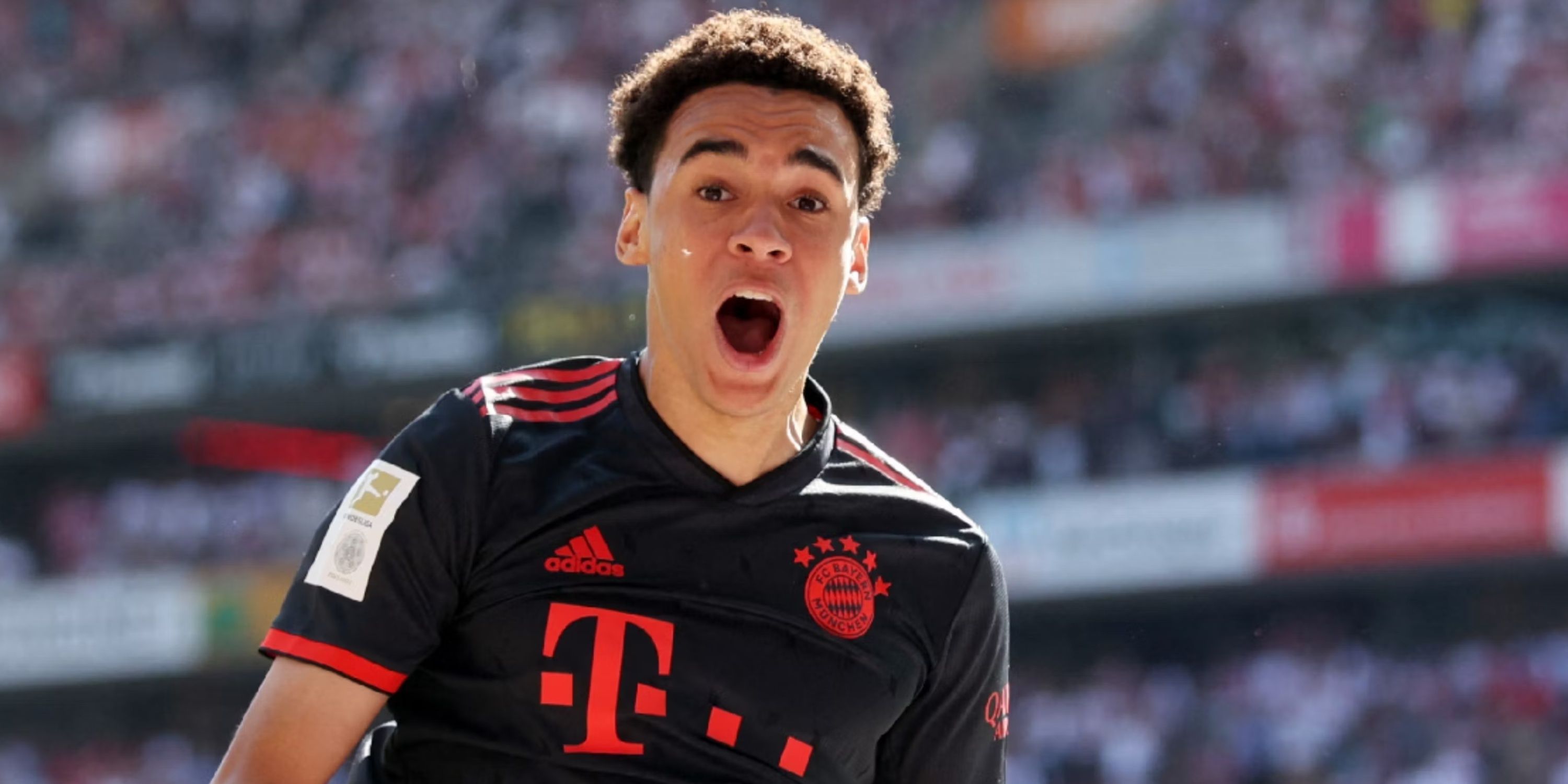 Former England international Jamal Musiala took the bold step of moving to Bayern Munich from Chelsea as a teenager. It was a risky move, moving to a foreign country, yet – just like Jude Bellingham – it has paid off, showcased by his Golden Boy ranking. He is now one of Bayern Munich's best players, partnering Harry Kane on the biggest of stages. Switching from England to Germany for international football ruined the potential of seeing Musiala and Bellingham in the same midfield, but it is still possible in FM24. He won't be cheap, but signing Musiala would give you one of the best midfielders in the world for over a decade.
Read more: The 10 best left winger wonderkids in Football Manager 2024