Journalists Ryan Walker and Simon Jones have shared an update on Tottenham Hotspur's possible late bid for Nottingham Forest star Brennan Johnson.
Who will Spurs sign next?

Ange Postecoglou is looking to replace Harry Kane's goalscoring influence after the England international star opted to join Bayern Munich in a potential £103 million deal.
Kane, who bagged 30 goals over his 38 league appearances for Spurs last season, will be a tough, tough player to replace but Postecoglou's new-look and fluid side have done pretty well thus far.
Premier League victories over Man United and Bournemouth showcased the Spurs head coach's brand of open, attacking football but, ahead of a long season, the club arguably need more depth in the attacking areas.
Postecoglou has had plenty of time to weigh up how he'll replace Kane, with the Australian admitting that Tottenham's former star was eyeing the exit door for a long time.
"I had a conversation with Harry the first day he arrived and he was up front and honest, and I was the same," Postecoglou said ahead of their opening 2-2 draw against Brentford.
"You get an indication there that he kind of made up his mind: that if the clubs agreed he would go, particularly if it was before the first game. That was my preference as well.
"There's nothing along the way that's sort of made me feel there's anything other than this outcome."
Johnson, who played a starring role in Forest's successful battle against relegation last term, has been reported as one of the number one targets for the role.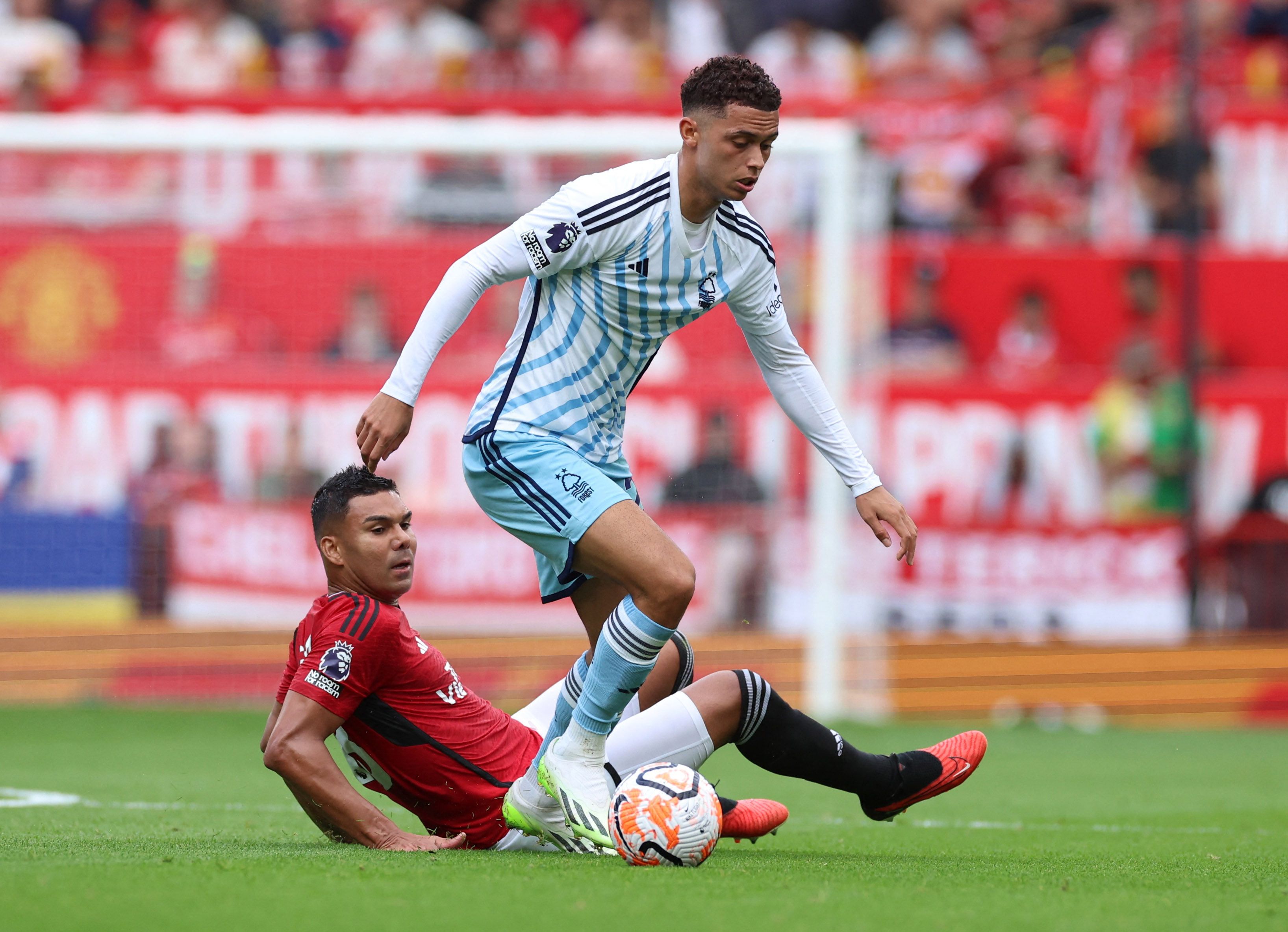 Reporters Walker and Jones, sharing a piece for The Daily Mail, have an update on their interest in the Wales international as Tottenham plot a last gasp bid.
It is believed they're set to make a late offer to sign Johnson, who Postecoglou is a big fan of, mainly due to his versatility across the attacking areas.
However, there is a potential roadblock in the form of Brentford's interest, with the Bees resurrecting talks to sign the 22-year-old after initially pulling out of the race to sign him.
How good is Brennan Johnson?

Johnson racked up eight goals and three assists in the league last term, totalling eleven goal contributions. The player also received some huge endorsements, particularly from ex-Nottingham Forest midfielder Chris Cohen.
"Bren's a superstar, I loved working with Bren," he told BBC Radio Nottingham's Shut up and Show More Football podcast.
"From the first day I saw him play football I knew he was going to be a superstar.
"I actually sent him a video the other day of some clips we did for him when he was 18. I was cold calling League 1, League 2 managers to try and get him out on loan because he was too good for our under-23s team.
"I won't say the name of the club but one actually didn't take him on a free because he didn't want to pay the hotel bill for him – now he's gone onto what he's gone onto.
"It's crazy people couldn't see what everyone in the football club could see but he obviously needed a loan too."