Each time the Tottenham Hotspur team takes to the pitch this season, a pregnant silence falls over the swathes of rival supporters awaiting their demise. But it's a fall that is just not materialising.
After performing at such a substandard level last season, finishing in eighth place in the Premier League, Spurs are back in business with Ange Postecoglou now at the helm, the Australian manager transforming the previously struggling squad.
Indeed, Tottenham are currently flying high at the top of the table, ensconced in pole position with eight victories and two draws from the opening ten matches of the campaign.
The fact that the London club needn't worry about European competition is perhaps a good thing for in the present, with the progress on the pitch evidencing this, but attention will soon need to drift onto the transfer front following the increased competition that success on the domestic stage brings.
As such, it would be wise to deepen the ranks across the park, though if recent transfer murmurings are anything to go by, this is what the club appear to be doing.
Tottenham transfer news – Brais Méndez

According to Spanish sources, Tottenham are interested in signing in-form Real Sociedad midfielder Brais Méndez, with the prolific midfielder performing admirably since joining his current club from Celta Vigo in 2022.
Believed to be valued at around €30m (£26m), Méndez would offer some reliable depth to the Spurs ranks and could be a custom-made replacement for Giovani Lo Celso, who Levy is willing to part with on a permanent basis after Barcelona saw a loan approach rejected in August.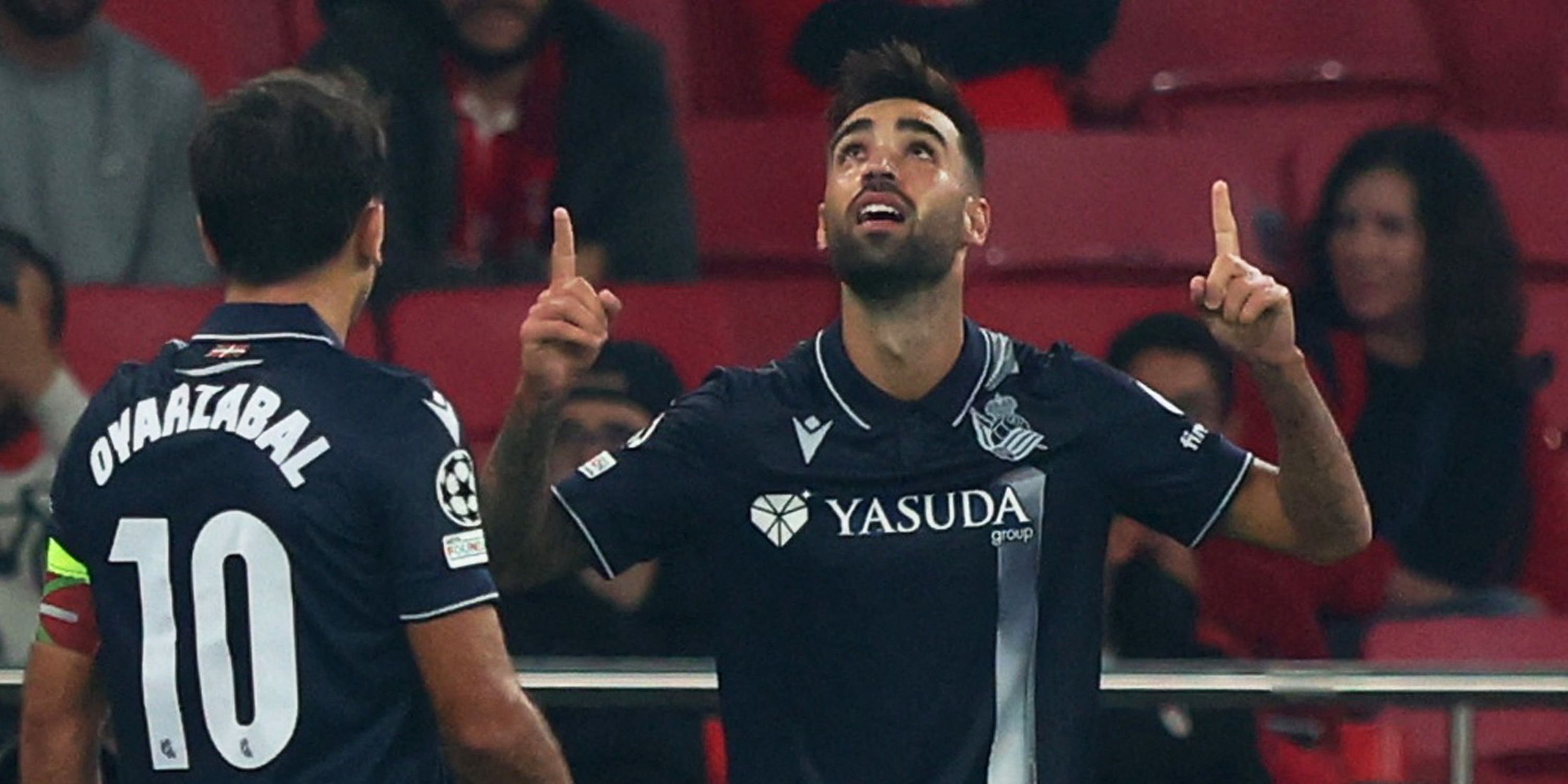 Football Transfers have alluded that Méndez, aged 26, could be a target for German giants Bayern Munich, though Postecoglou will be confident that a compelling package can be put together to convince the player to make the move to London.
The stats that show why Brais Méndez would thrive at Tottenham

Méndez would be a valuable addition to a thriving Tottenham team and would add the depth in midfield that is requisite for lasting success across multiple tournaments – which is where Postecoglou will hope to get his team to in the long term.
The £37k-per-week machine has been in sensational form this season, plundering five goals and assists apiece from just 14 appearances across all competitions.
Within that tally includes three strikes in the Champions League from three matches – his first in Europe's elite club competition; Real Sociedad have scored four goals and clinched seven points from an available nine thus far, so it's fair to say that his contribution has been enormous.
Brais Mendez: Key Strengths (WhoScored)
Characteristic
– Excels with through balls
– Consistent key passes
– Set-piece specialist
– Alert and perceptive
What's perhaps most pleasing is the evidence of growth, with Méndez already halfway toward surpassing last term's direct goal contribution tally of 19, where he played a pivotal part in guiding the Basque side back into the Champions League.
As per Sofascore, the midfield machine has completed 83% of his passes in LaLiga this season, averaging 1.5 key passes, 1.4 tackles and 5.2 ball recoveries per game and succeeding with 58% of his frequent attempted dribbles, with the defensive statistics illustrating his all-action presence that would serve him well in the Premier League.
The four-cap Spain international would undoubtedly offer a new dimension to Tottenham's thriving team, but whether he would be able to cement a regular starting berth remains another question, with Spurs performing at a frightening level right now.
Regardless, he's a fantastic footballer, and has performed at a standard that warrants attention from the biggest outfits on the Premier League scene, with journalist Josh Bunting among those to take note of his displays.
Bunting said: "Brais Méndez stunning season continues at Real Sociedad. Another goal in the Champions League, just can't stop scoring right now. Three in three in the Champions League. The profit that they will get off him will be a huge benefit, teams bound to be sniffing around already."
As per FBref, the dynamo ranks among the top 3% of midfielders across Europe's top five leagues over the past year for goals scored, the top 15% for assists, the top 6% for shot-creating actions and the top 5% for progressive passes received per 90.
Such superlative offensive metrics put the Spaniard on the same pedestal as Martin Odegaard, who could find a player of similar ilk staking a claim for the starring spot as north London's No. 1 goalscoring midfielder.
How Brais Méndez compares to Martin Odegaard

Should Tottenham sign Méndez, they would secure the services of an absolute force who has the set of skills at his disposal to emulate and rival the success of Odegaard, who if the lifeforce of Arsenal's own aspirations of the No. 1 spot in English football.
Some might feel that James Maddison already stands as Spurs' answer to a midfielder such as Odegaard, but the £40m summer signing, as incredible as he may be, offers a very different, more creative threat.
Méndez still has creativity in his locker, sure, but he finds his greatest success in bursting into the danger area and unleashing his goalscoring threat in net-bulging fashion.
Similarly, Odegaard relies on his striking efficacy to earn a place among the foremost attacking midfielders across Europe, having scored 15 goals in the Premier League last season.
The Norway star ranks among the top 1% of midfielders across Europe's top five leagues over the past year for goals, the top 21% for assists, the top 4% for shot-creating actions, the top 12% for progressive carries and the top 4% for touches in the attacking box per 90 – considered a similar player to Mendez by the statistics-based site.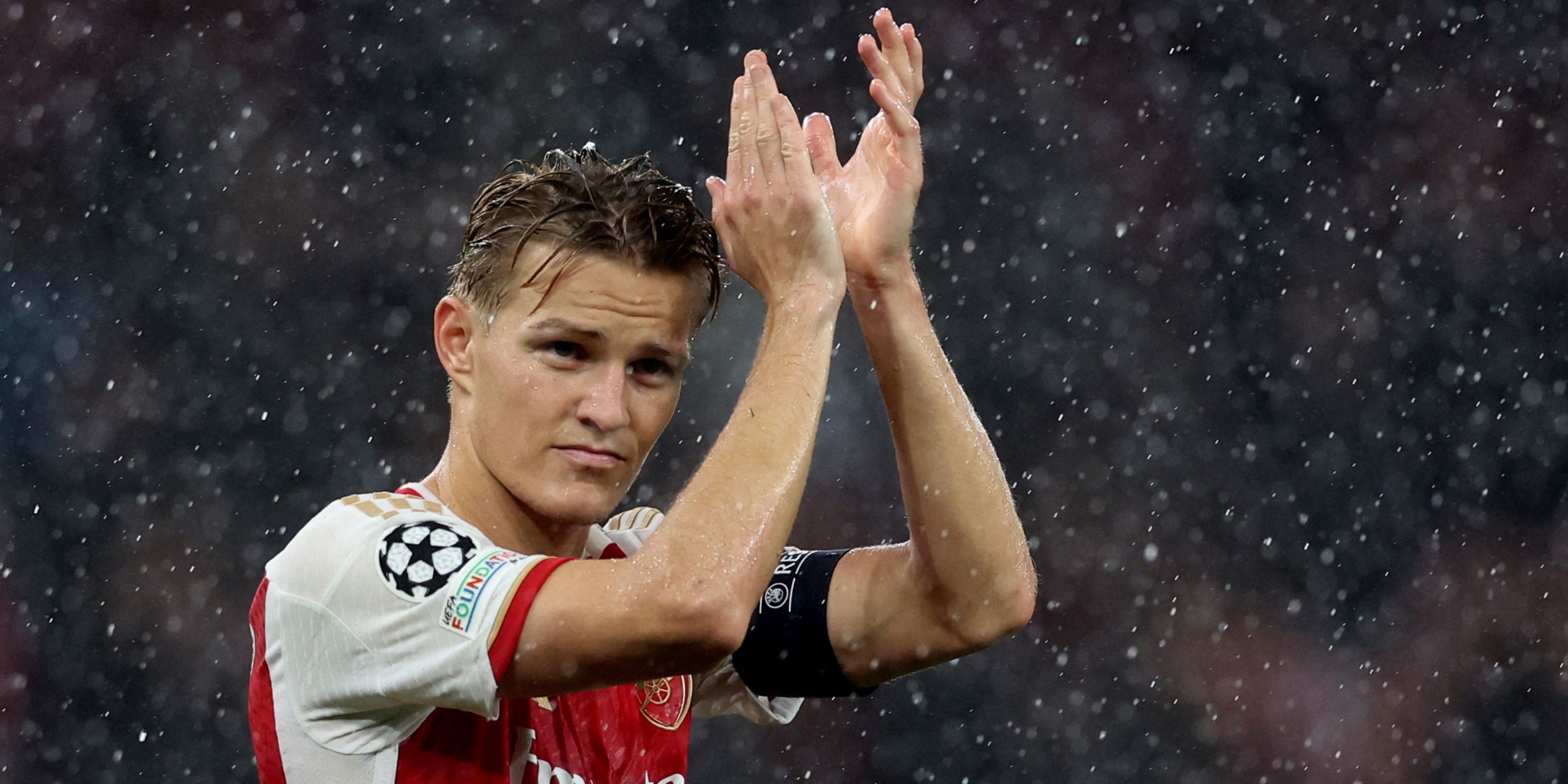 This season, the Gunners captain has posted four goals and an assist from 14 matches, very much at the heart of Mikel Arteta's side's continuing pursuit of gleaning the Premier League title – a task that looks very much attainable.
However, Tottenham are hoping to spoil the party and mount their own pathway to the trophy, and should Postecoglou get his hands on Méndez, he will have the midfield component to perhaps sway the odds further in his favour.
Méndez is an "outstanding" – as claimed by one analyst – midfielder with his best days ahead of him, and at Tottenham, he would be an important member of a compelling project.