TNT Sports pundit and Man United legend Rio Ferdinand has suggested that he's completely changed his mind on one transformed Arsenal player.
Latest Arsenal news

It was a night to forget for the Gunners on Tuesday with Ligue 1 side RC Lens overcoming them Mikel Arteta's side on matchday two of the Champions League group stage. Goals from Adrien Thomassson and last summer's in-demand striker Elye Wahi cancelled out an early opener from Gabriel Jesus; bringing the north Londoners right back down to Earth after their 4-0 thrashing of Bournemouth last weekend.
The Premier League title hopefuls arguably failed to seize proper control of the match and allowed Lens to fight their way back into the contest, with Arteta praising the home side but also criticising Arsenal's poor finishing on a night to take lessons from.
"They are a really good side, exceptional opponent," said Arteta.
"We took the lead and then in one action they managed to score. We had a big chance straight after the break. In many occasions we attacked the space – but it was [decided] in the boxes. We missed some big chances and didn't defend well enough for their goals. Mistakes happen in football and they will continue to be there somehow but the difference was made in both boxes. You have to put the ball in the back of the net and defend well. It was a big night for us. We weren't able to take the result we wanted but we were able to learn."
It's now back to the drawing board for Arsenal and Arteta, who must bounce back quickly this weekend as they gear up for a highly-anticipated clash against title rivals Man City on Sunday.
Arsenal's star players

While Tuesday evening was one to forget for supporters, they're still in good stead domestically – remaining unbeaten over their opening seven top flight matches despite, at times, not playing at their imperious attacking best. Arsenal's latest league win over Bournemouth, though, showcased some of the club's undoubted attacking flair as goals from Bukayo Saka, Martin Odegaard, summer signing Kai Havertz and Ben White capped off a 4-0 hammering.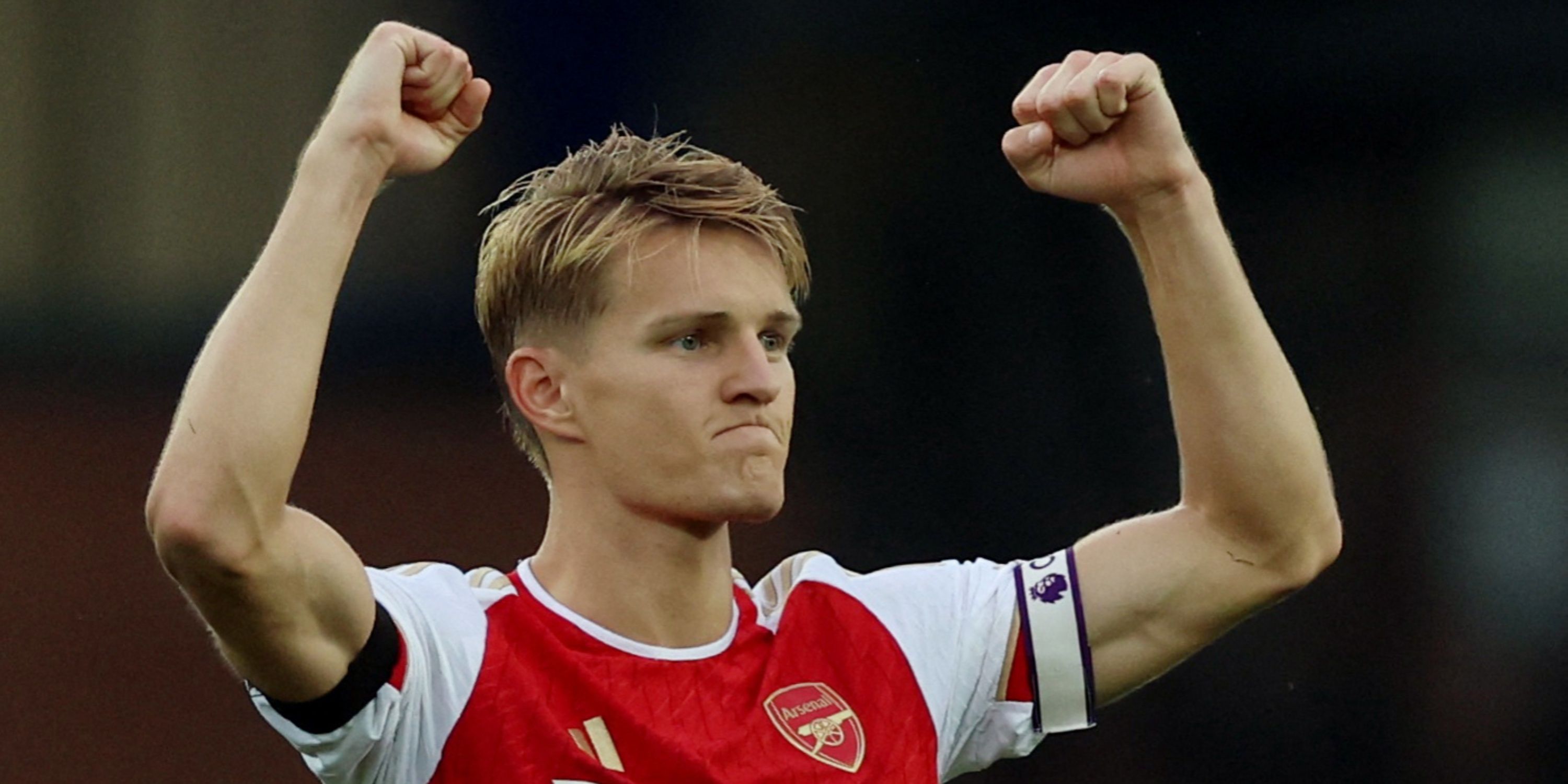 There is clearly potential for Arsenal to go and challenge yet again for the domestic crown this season after spending north of £200 million on fresh faces in the summer transfer window. TNT Sport's Ferdinand, speaking on his YouTube channel this week, reserved special praise for one man who has seemingly transformed thus far.
Odegaard, who has scored three goals and bagged an assist over seven league matches, has "got bigger" in an Arsenal jersey after being handed the captain's armband, according to Ferdinand.
"I love him. I like the way he plays. He's an artist the way he plays off the left foot as well. Left footers always just look a bit different," he explained.
"There's pressure in that as well, being the captain. That's why I questioned Odegaard. Has he got the personality? Will he be able to deal with all of the pressure that comes with being the captain of a big club like Arsenal? So young as well. But you have to say, since the armband went on him, I think he's got bigger."