Tottenham Hotspur's start to the Premier League season has been completely unprecedented, with nobody expecting Ange Postecoglou to hit the ground running with such immediacy.
However, the Australian is good value for their fine form, having instantly cultivated a feel-good atmosphere around an outfit that has been severely lacking positivity in recent years.
The football is free-flowing and all-action, yet remains methodical and exciting. With no European matches to burden them either, it remains to be seen just how high this season's ceiling could be.
What makes such a stellar start to the term even more impressive is that, whilst he did delve into the market, the former Celtic boss hardly overhauled the entire squad. Wisely trimming it down by pushing out the dead wood, whilst acting shrewdly to bolster in key areas, the bulk of his first team is still made up of stars from previous regimes.
From the side that beat Sheffield United last weekend, four of the starting XI were signed during the last window, whilst the rest had been brought in by Antonio Conte aside from one other. Given their performances throughout last season, the difference in play style and results is stark.
However, there has arguably been one standout player from those latter seven starters, who has made the most surprising resurgence after just five Premier League games. Although James Maddison is stealing every headline, whilst Micky van de Ven and Cristian Romero continue to excel at the back, Yves Bissouma has been undeniably bossing it in the engine room.
How good is Yves Bissouma?

Having signed for just £25m in the summer of 2022, this acquisition turned heads with the splendid bargain they had seemingly achieved after the 27-year-old had starred for Brighton and Hove Albion.
As a combative midfield general with the ability to pick a pass or pull out a piledriver from long range, it was expected that the Mali international would uphold Conte's midfield with power and poise.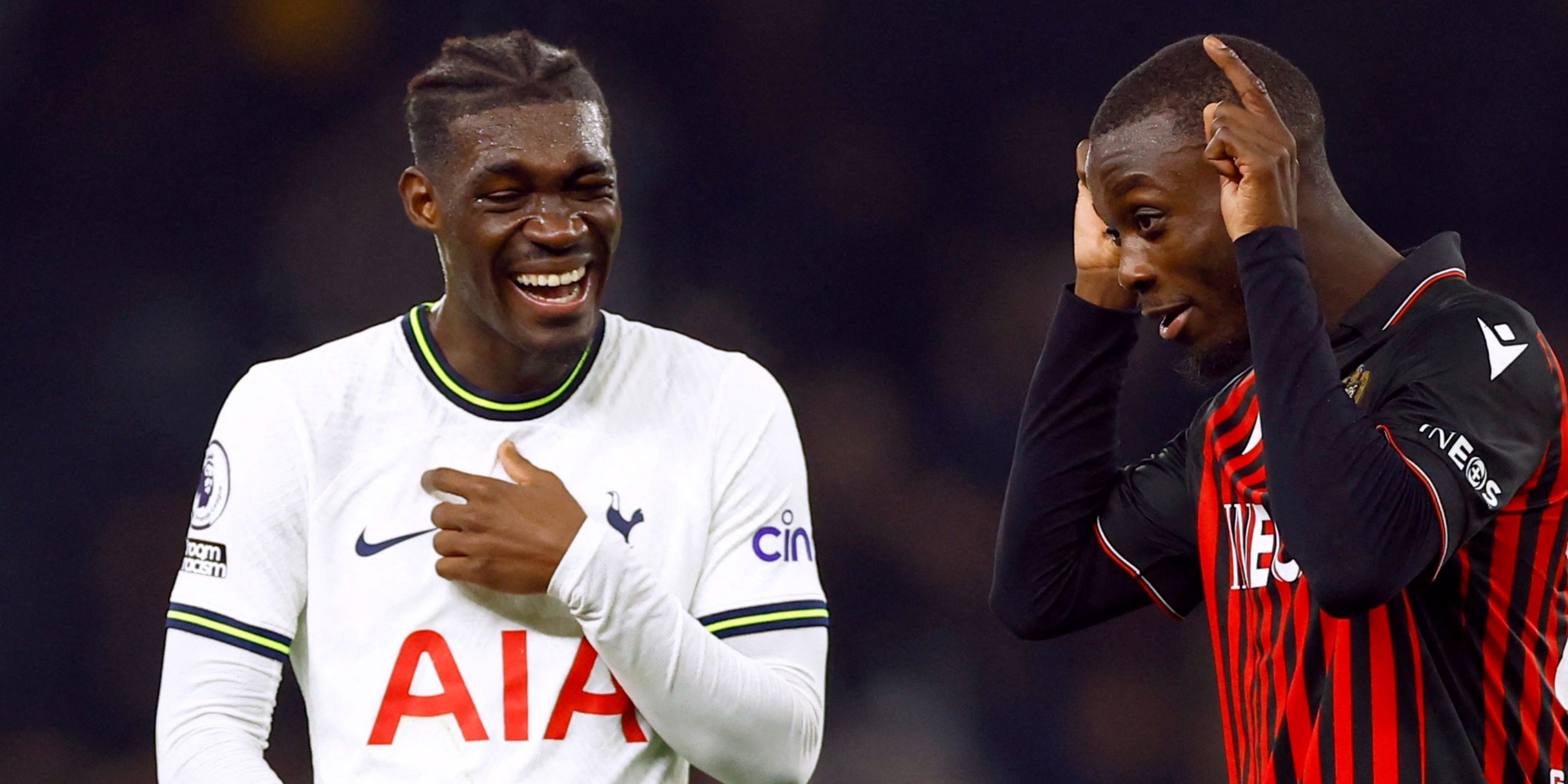 However, for whatever reason the Italian seemingly lost all faith in the ability of his new signing, and he would make just ten league starts all season. In September he did note: "The only player that is struggling a bit with the tactical aspect is Bissouma, but also he is improving a lot in every aspect."
The £55k-per-week star would see little increase in game time though despite his tactical knowledge surely growing, with his 6.68 average Sofascore rating a truly disappointing figure for someone who promised so much.
As is often the way with a new managerial appointment though, Postecoglou's clean slate has allowed the 6-foot enforcer to recapture, and even surpass the form that saw him lauded on the South Coast.
After all, his 7.56 average rating makes him Spurs' fourth-highest-rated player for this current league term, buoyed by a 90% pass accuracy, one key pass, 2.4 interceptions, 3.4 tackles and 7.2 ball recoveries per game, via Sofascore.
Such exploits simply had to be lauded, as Sky Sports pundit Gary Neville led the praise after their opening-day draw with Brentford: "Bissouma is my player of the match. He has been brave, gone past people, broke play up. An all-round performance."
Sitting at the base of the midfield, screening the back four with a creativity and calmness not seen since Mousa Dembele, Bissouma is integral to the way Postecoglou wants to play by offering the defensive foundation and a metronome all-in-one.
However, there is a star of the past, a certain Luka Modric who would arguably occupy this role better if hypothetically, were he to return in his prime, given that such a period saw the star in question named as the best player in the world.
Why did Luka Modric leave Spurs?

Although his period in north London did not even come close to the heights he would reach elsewhere, Modric still remained a classy presence with the potential to do great things under Harry Redknapp.
After all, in his final season in England, the Croatia international clearly did enough to warrant the £30m fee paid to secure his services; a figure that looked even better after the now 38-year-old was voted the worst signing of the season in Spain.
The story behind his Lilywhites exit is an interesting one too, as it was Chelsea who he first pushed to join in 2011 after a string of bids from the Blues were turned down by Daniel Levy. Unsurprisingly unwilling to sell to a rival, when the Santiago Bernabeu came calling, he saw his prayers answered.
Despite that, the 5 foot 8 trickster remained full of regret regarding the manner of his departure: "My one regret is that I didn't win a trophy with Tottenham, despite us being a strong team who played good, attractive football. I'm sorry for the way I left. I wish we had parted in a nicer way. I hope fans understand that I followed my dreams."
| | Luka Modric Trophies Won, via Transfermarkt |
| --- | --- |
| League Titles | 6 |
| Champions Leagues | 5 |
| Domestic Cups | 8 |
| Ballon d'Or's | 1 |
The silky maestro would quickly put such foolishness behind him with years of fine performances though, with age seemingly having no bearing on the quality the Croat delivers.
It would be hard to argue against the notion that Modric reached his peak during the 2017/18 season, as his stellar domestic displays fed into a sensational World Cup run, which led to the creative hero ending Cristiano Ronaldo and Lionel Messi's Ballon d'Or monopoly by winning the award in 2018.
Journalist Liam Canning would offer his praise to the Los Blancos ace, supporting his secondary award of winning the World Cup's Player of the Tournament: "Luka Modrić is the rightful player of the tournament. Makes football look so easy. World-class."
His showings in La Liga that year help to outline exactly what made that such a special year for the former Dinamo Zagreb superstar, as his 7.34 average rating was buoyed by a 90% pass accuracy and six assists, alongside 1.5 key passes, 1.2 interceptions and 1.3 tackles per game, via Sofascore.
As the best in his role during these prime years, it seems that Bissouma would understandably never be able to compete with the levels of the man capable of dictating the pace of any game due to his immense talent. Admittedly, there are few in history who even come close.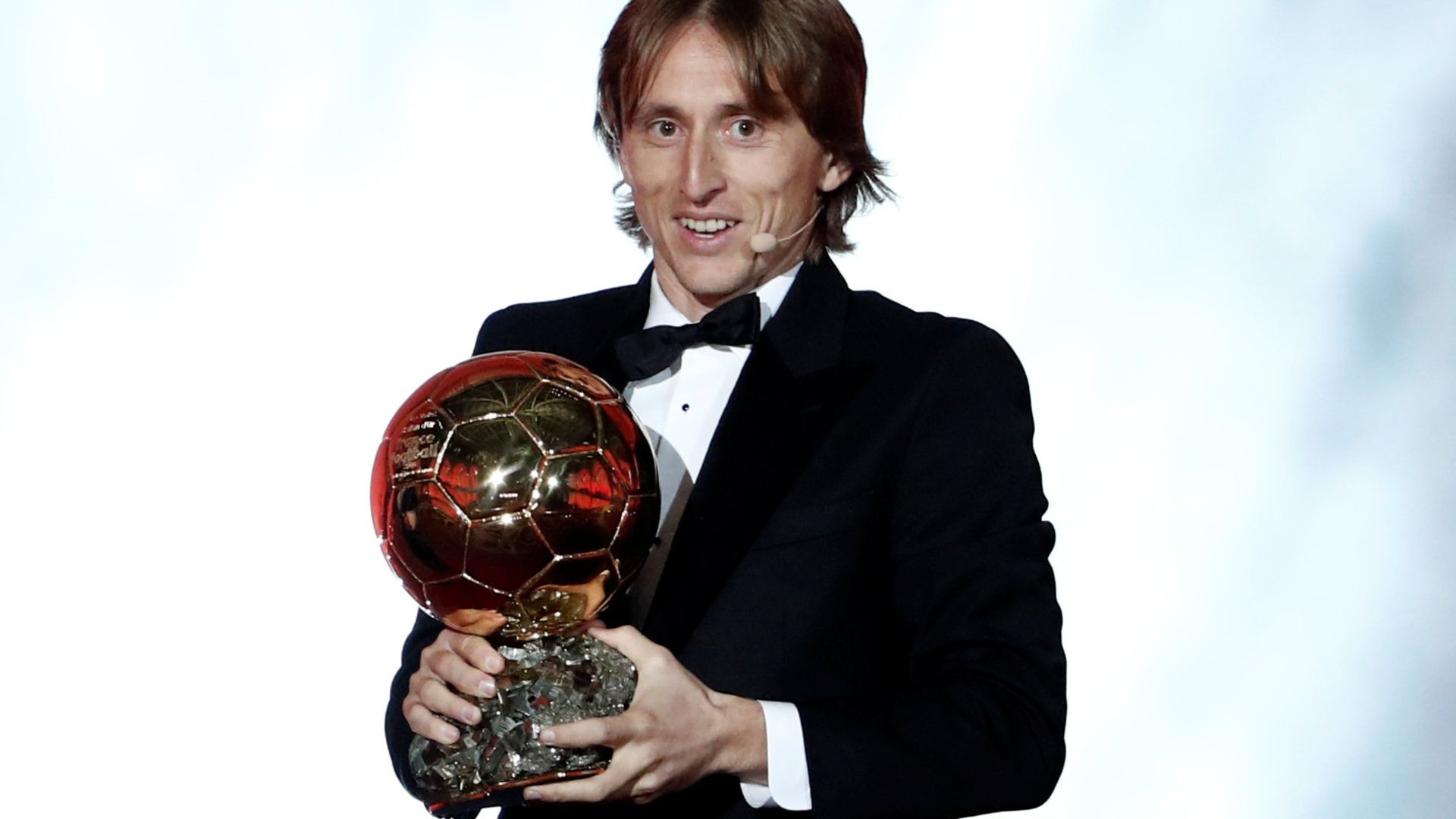 Modric will forever remain a legendary figure who was given the platform for his initial success by Spurs, and for that, the club should be proud.
Whilst their current squad will go about their business with incision as they seek to maintain their fine form, it must be noted that swapping Bissouma out for the 168-cap wizard would likely take them from a plucky, overperforming outfit to genuine challengers for the elite honours. What they would give for that.