It's fair to say that 2022 has been a year for the ages, but which player has shone the brightest among the abundance of exceptional stars? 
These 12 months have well and truly been like no other. Indeed, we had a first-ever Winter World Cup, the groundbreaking Women's Euros and perhaps the greatest major tournament final of all time. 
The year itself has provided fans with countless twists and turns. Man City looked on course to reach the Champions League final, only to be stunned by Real Madrid. Liverpool could well have won the quadruple but fell short on two counts in the end. And France almost sealed back-to-back World Cups but were denied courtesy of a penalty shoot-out. 
As you might expect, with so much football over the course of 2022, only a handful of stars have managed to perform consistently brilliantly throughout. Several hit form just when it mattered, while others suffered cruel luck at the worst possible time. 
With that in mind, we've taken a look at how 40 of football's biggest stars have performed this year and ranked them using the tried and tested Tiermaker website. 
LUSAIL CITY, QATAR – DECEMBER 18: Kylian Mbappe of France battles for possession with Lionel Messi of Argentina during the FIFA World Cup Qatar 2022 Final match between Argentina and France at Lusail Stadium on December 18, 2022 in Lusail City, Qatar. (Photo by Dan Mullan/Getty Images)
How will the ranking work? 
Needless to say, with so many household names, it's impossible for us to rank how every well-known footballer has performed this year and so we've chosen those that best relate to each specific category. 
For example, we're not saying any of the players on this list are poor footballers — but unfortunately for some, 2022 has been a decidedly difficult 12 months. 
Given the huge growth of women's football this year, thanks to the success of Euro 2022, we've also included a handful of female stars that are deserving of recognition. 
VIDEO: England win Euro 2022
It's important to note that we're not comparing any male footballers to female footballers –– we're simply ordering them into categories based on how they've performed as individuals. 
Ultimately, this entire exercise is subjective and you may well disagree with our list. However, we've done our best to justify our decision-making, so make sure you give it a read.
It'll come as no surprise that Ronaldo features in this category. There's no denying he's one of the greatest players ever, but the Portuguese star has been embroiled in controversy recently and had his Man United contract terminated. 
To compound matters, he also endured a disappointing World Cup and watched his arch-rival lift the trophy. 
Similarly, After a tempestuous few years at United, Pogba finally left the club at the end of last season and rejoined Juventus. The French star then proceeded to injure his meniscus and missed the World Cup.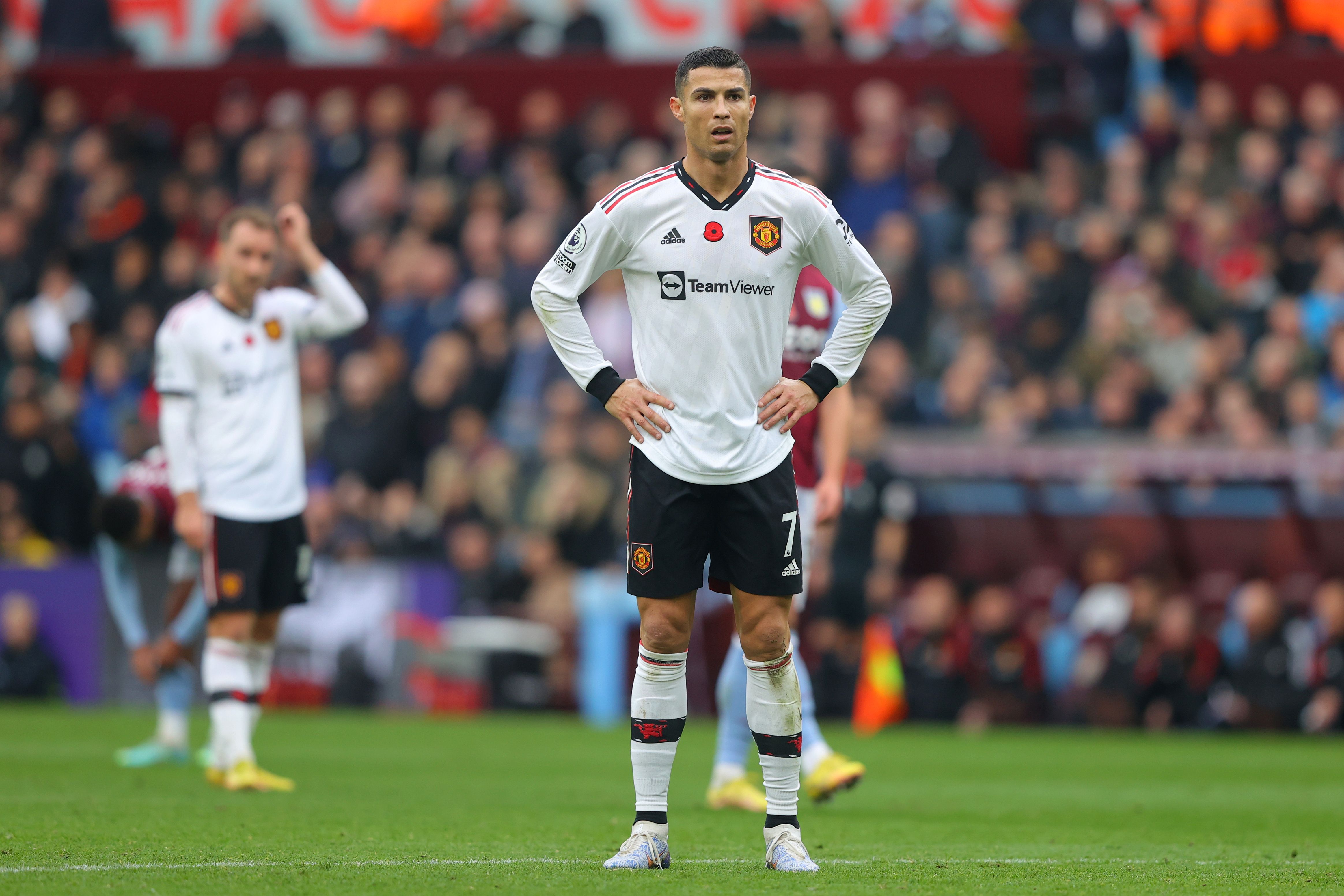 BIRMINGHAM, ENGLAND – NOVEMBER 06: Cristiano Ronaldo of Manchester United reacts during the Premier League match between Aston Villa and Manchester United at Villa Park on November 06, 2022 in Birmingham, England. (Photo by James Gill/Getty Images)
It's also been a dismal 12 months for Ronaldo and Pogba's former United teammate Sancho. The winger looked destined to set the Premier League alight when he arrived from Borussia Dortmund but after failing to find his feet, he missed out on Gareth Southgate's England squad for Qatar. 
Lukaku had a big money price tag attached to him when he re-signed for Chelsea in 2021. A campaign from hell then ensued for the Belgian and he was shipped back to Inter on loan at the start of this season. 
Jorginho, likewise, has been a shadow of his former self. The Italian won the Champions League and Euro 2020 in 2021, on course to finishing third in the Ballon d'Or. This year, he wasn't even nominated. 
Spare a thought as well for Hamraoui, who won the Champions League with Barcelona in 2021 but has been at the centre of an ongoing investigation this year, after allegedly being attacked by her former PSG teammate Aminata Diallo. 
Hamraoui has won 39 caps for France and is currently under contract with the French club until June 2023 but has been left out of the professional squad since the start of the season.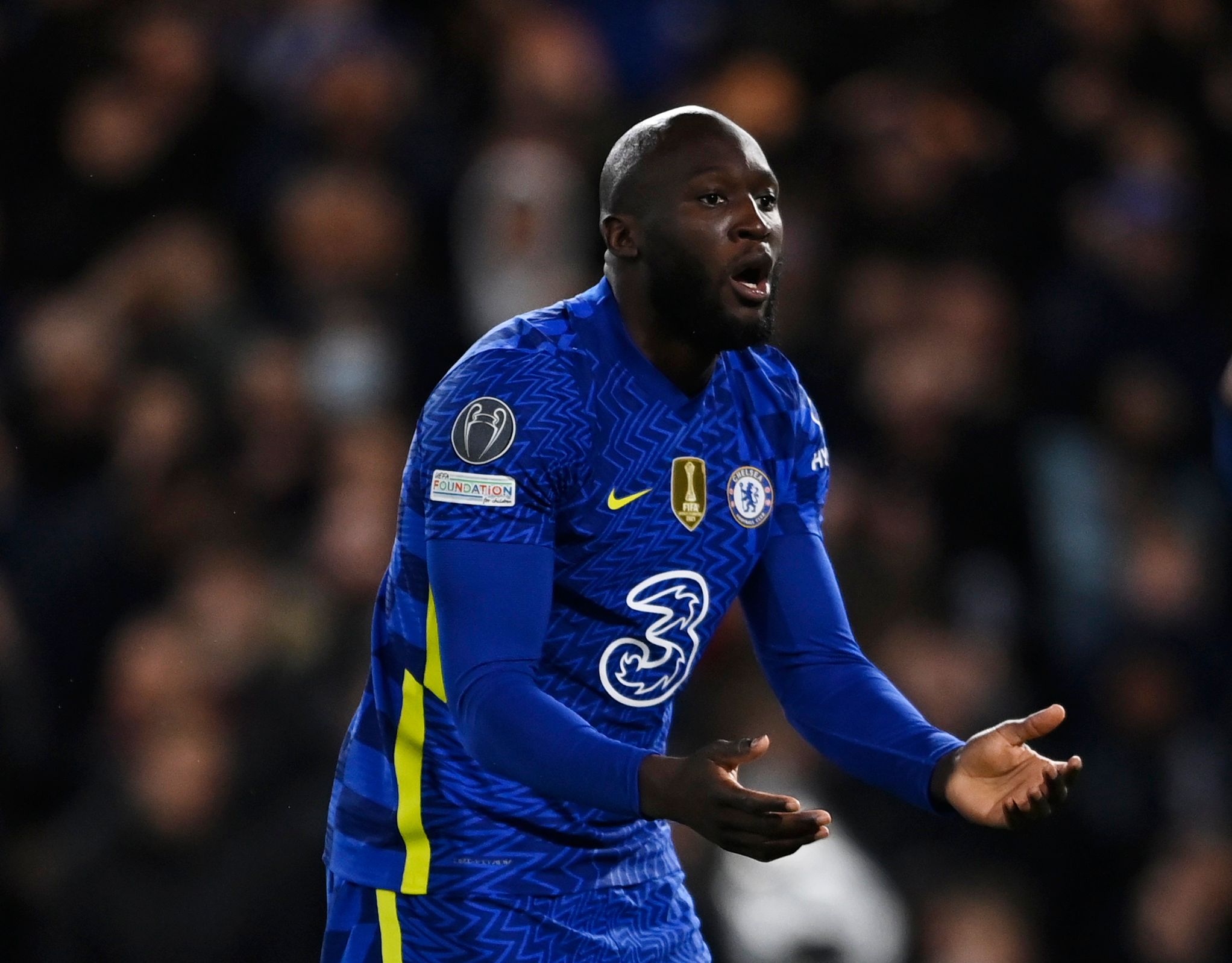 Soccer Football – Champions League – Quarter Final – First Leg – Chelsea v Real Madrid – Stamford Bridge, London, Britain – April 6, 2022 Chelsea's Romelu Lukaku reacts REUTERS/Tony Obrien
When Fernandes first joined United, he was often compared to the likes of De Bruyne. However, the Portuguese star has struggled for consistency of late. We've still seen the odd bit of brilliance, but not as much as we'd come to expect. 
The same is true of Neymar to some extent. There's no doubt he's been incredible for Paris Saint-Germain this season but the Brazilian is perpetually injured and is still prone to moments of madness – as emphasised by his red card the other day. 
He also underperformed for Brazil in Qatar in what could possibly have been his final ever World Cup.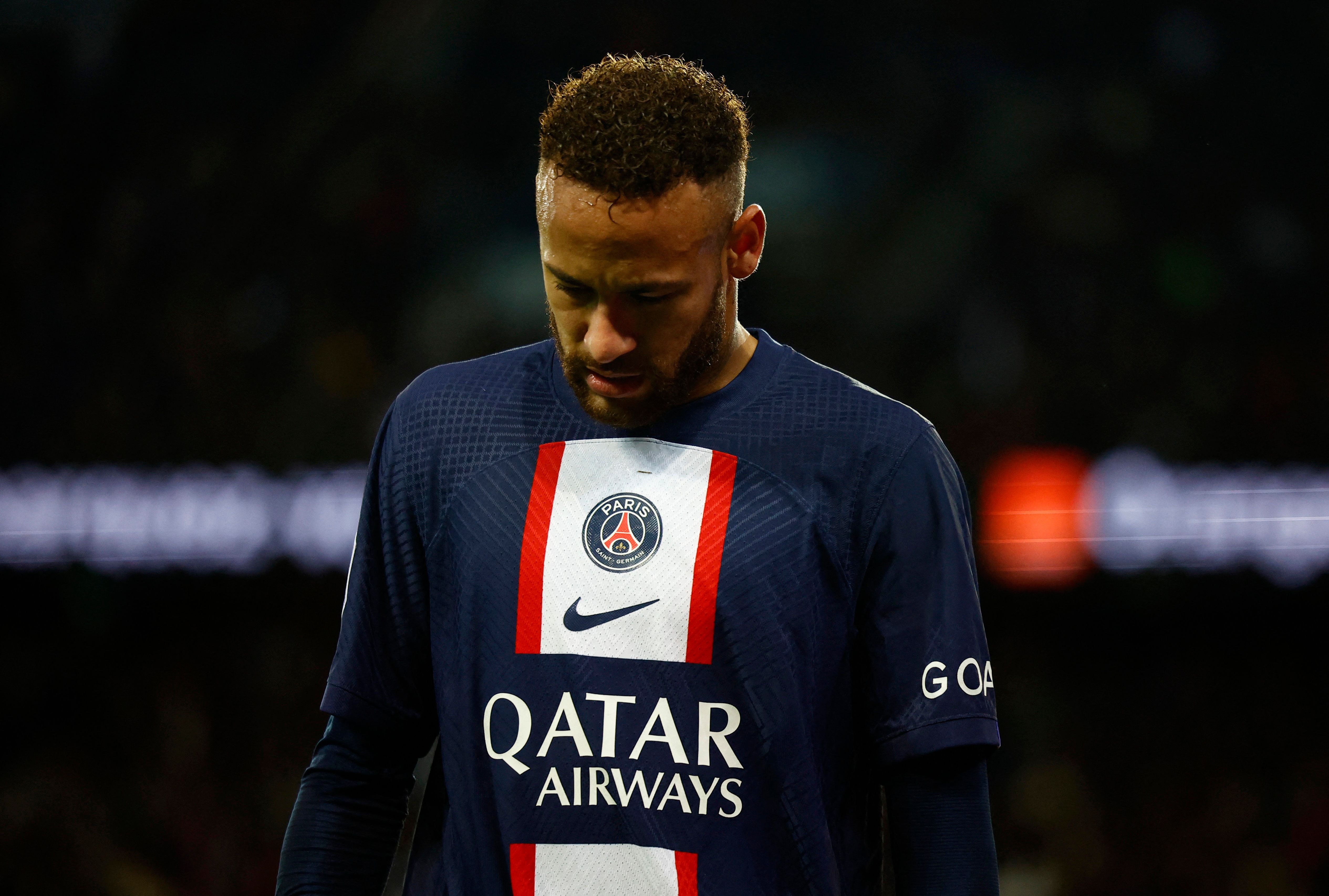 Soccer Football – Ligue 1 – Paris St Germain v RC Strasbourg – Parc des Princes, Paris, France – December 28, 2022 Paris St Germain's Neymar reacts REUTERS/Sarah Meyssonnier
Neymar's PSG teammates, Donnarumma and Ramos, also make it into this category. Donnarumma was the best keeper in the world last year but hasn't quite managed to hit the same heights, while Ramos no longer feels like the world-class centre-back that marshalled Real Madrid's defence for so many years. 
Dias is another centre-back who has been somewhat underwhelming. Yes, he won the Premier League with Man City and continues to be a reliable presence but the arguments for him being the best defender on the planet appear to have died down. 
As for Miedema and Rapinoe – both are among the best women's forwards of all time but are certainly capable of more than they've shown in 2022.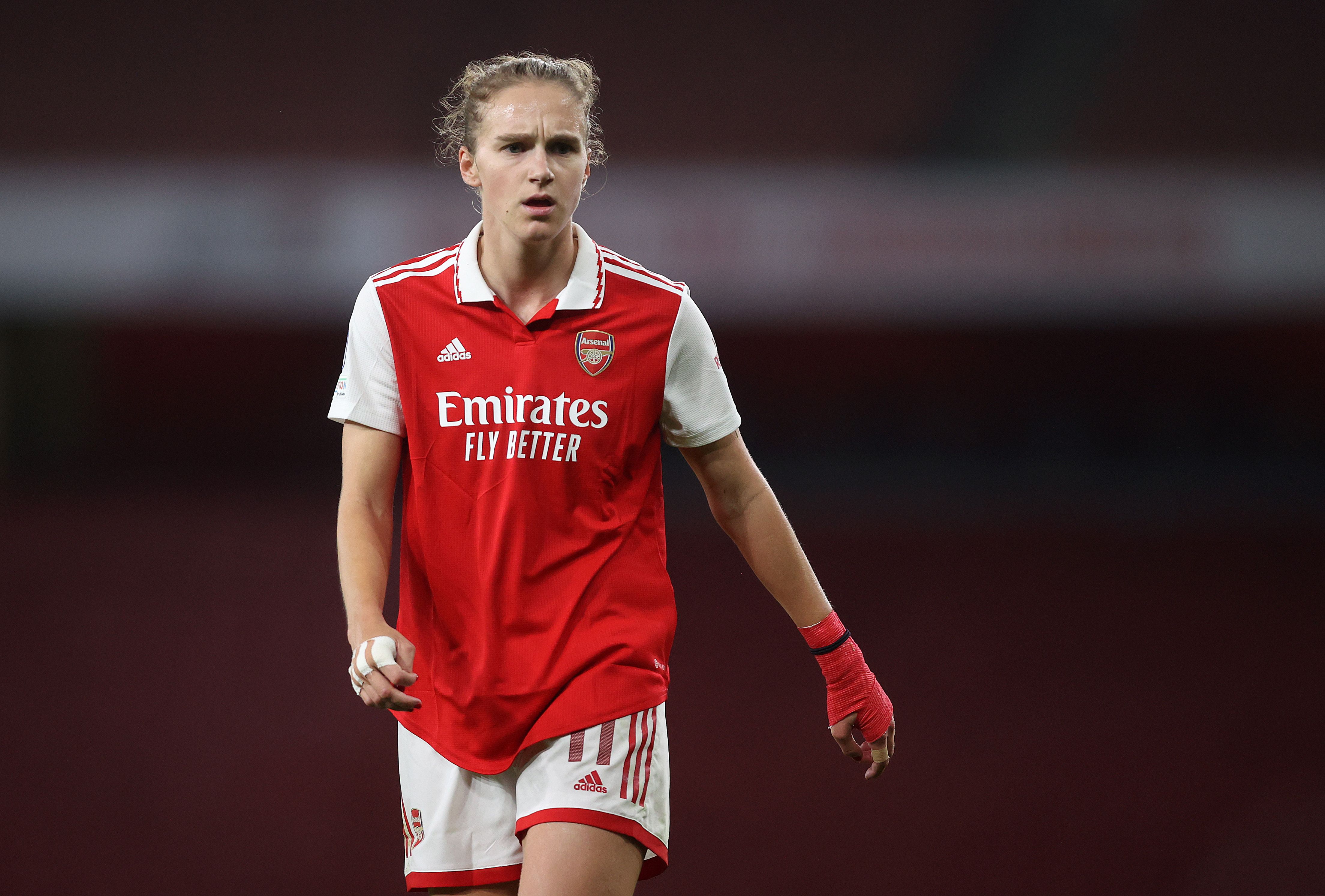 LONDON, ENGLAND – OCTOBER 27: Vivianne Miedema of Arsenal during the UEFA Women's Champions League group C match between Arsenal and FC Zürich at Emirates Stadium on October 27, 2022 in London, England. (Photo by Julian Finney/Getty Images)
Some players were on course to achieve unprecedented things in 2022, though they eventually came up agonisingly short. 
Kane was one goal away from becoming England's record goal scorer but blasted a penalty over the bar to crush the Three Lions' hopes of reaching the World Cup semi-finals. 
He's still an absolutely outstanding player, however, and there is no doubt he will break Wayne Rooney's record very soon.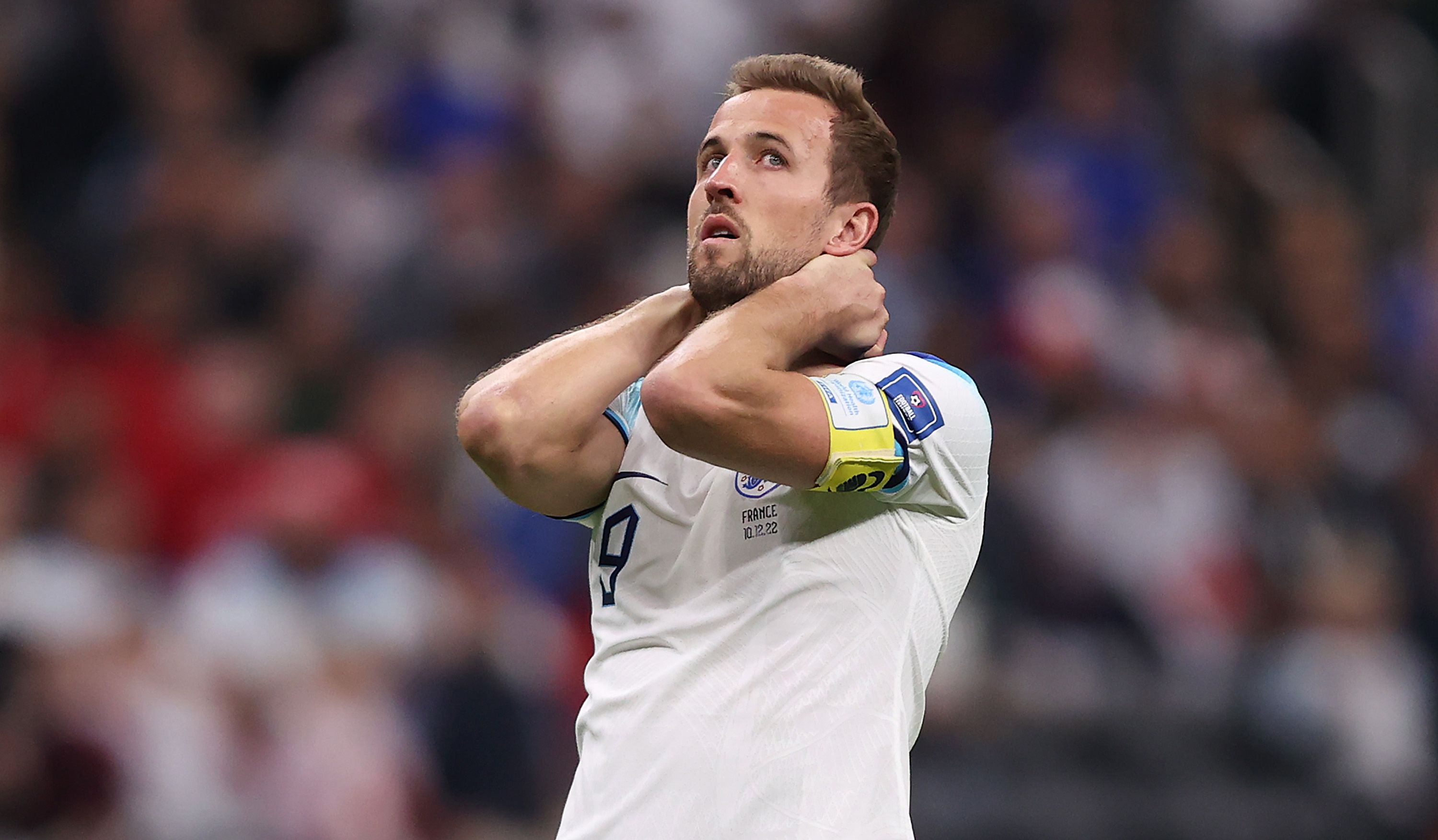 AL KHOR, QATAR – DECEMBER 10: Harry Kane of England looks dejected after their exit from the World Cup during the FIFA World Cup Qatar 2022 quarter final match between England and France at Al Bayt Stadium on December 10, 2022 in Al Khor, Qatar. (Photo by Julian Finney/Getty Images)
Someone who did break their country's international goal-scoring record was Giroud. The French striker filled in for Karim Benzema at the World Cup and was in inspired form. That is, until the final, where he was subbed before half-time. 
Zlatan was another striker on fire at one stage in 2022. Despite being 41, the Swedish star won the Scudetto and helped Milan win the Serie A. Three days after the season ended, he revealed he'd suffered an ACL injury and was forced to undergo surgery. 
Sticking with strikers, Popp almost guided Germany to victory at Euro 2022 but suffered a heartbreaking injury in the warm-up before the final. The forward had been level on goals with Beth Mead heading into the game but missed out on the Golden Boot due to having fewer assists. 
Finally, Van Dijk and Alexander-Arnold were both parts of a Liverpool side that came close to winning four trophies last season. 
In the end, Klopp's side won just two and have struggled so far this campaign, with both Van Dijk and Alexander-Arnold coming under fire for their performances.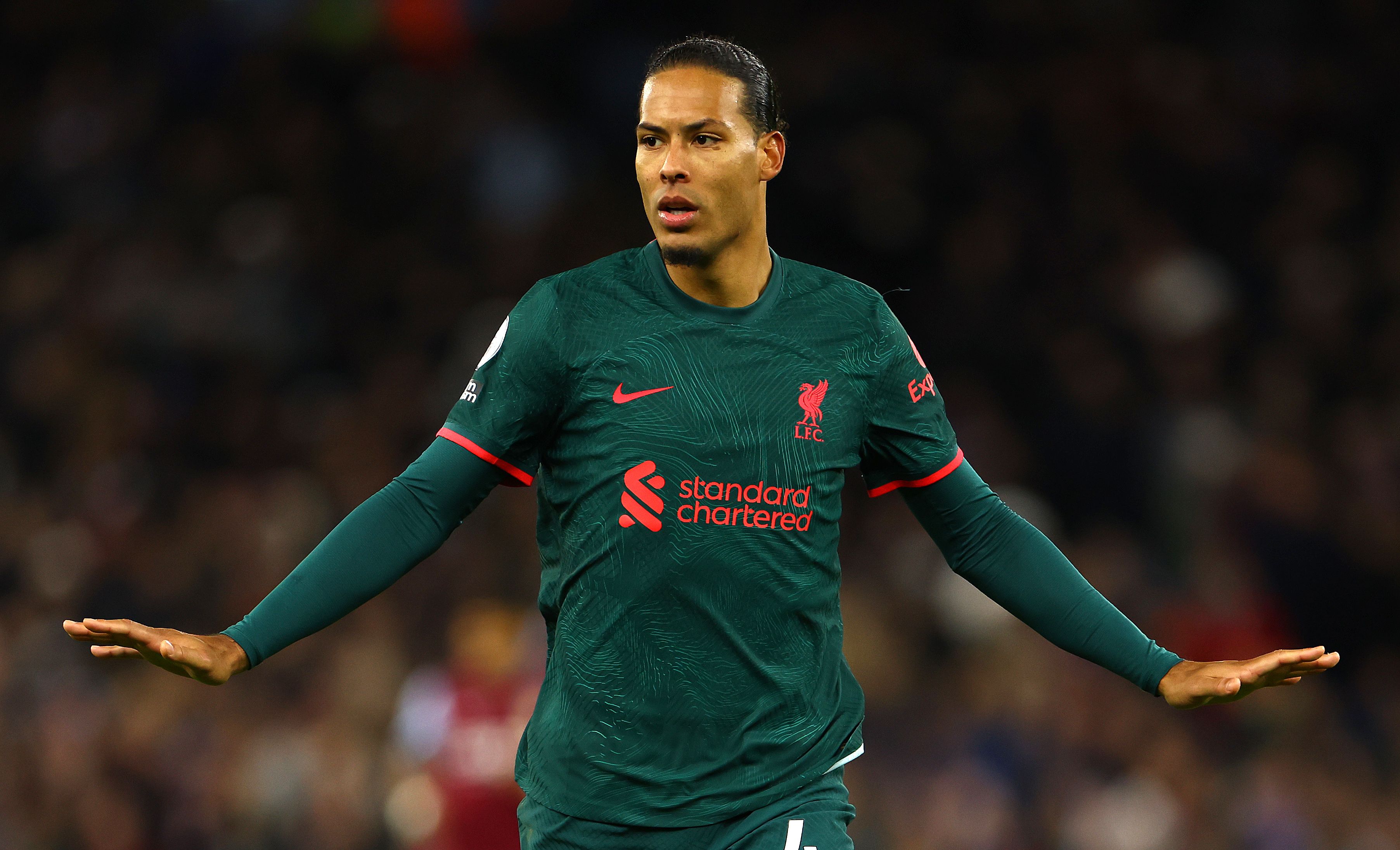 BIRMINGHAM, ENGLAND – DECEMBER 26: Virgil van Dijk of Liverpool in action during the Premier League match between Aston Villa and Liverpool FC at Villa Park on December 26, 2022 in Birmingham, England. (Photo by Mark Thompson/Getty Images)
There's not too much to say about those in this category, other than that all have proven they are still among the best players on earth. 
In Putellas' case – she is technically the best player in the world, having won the Ballon d'Or for a second consecutive year. However, the Spaniard tore her ACL just before the Euros and has been injured ever since. 
Chelsea star Kerr won the WSL Golden Boot for the second year in a row and cemented her status as one of the game's most accomplished finishers.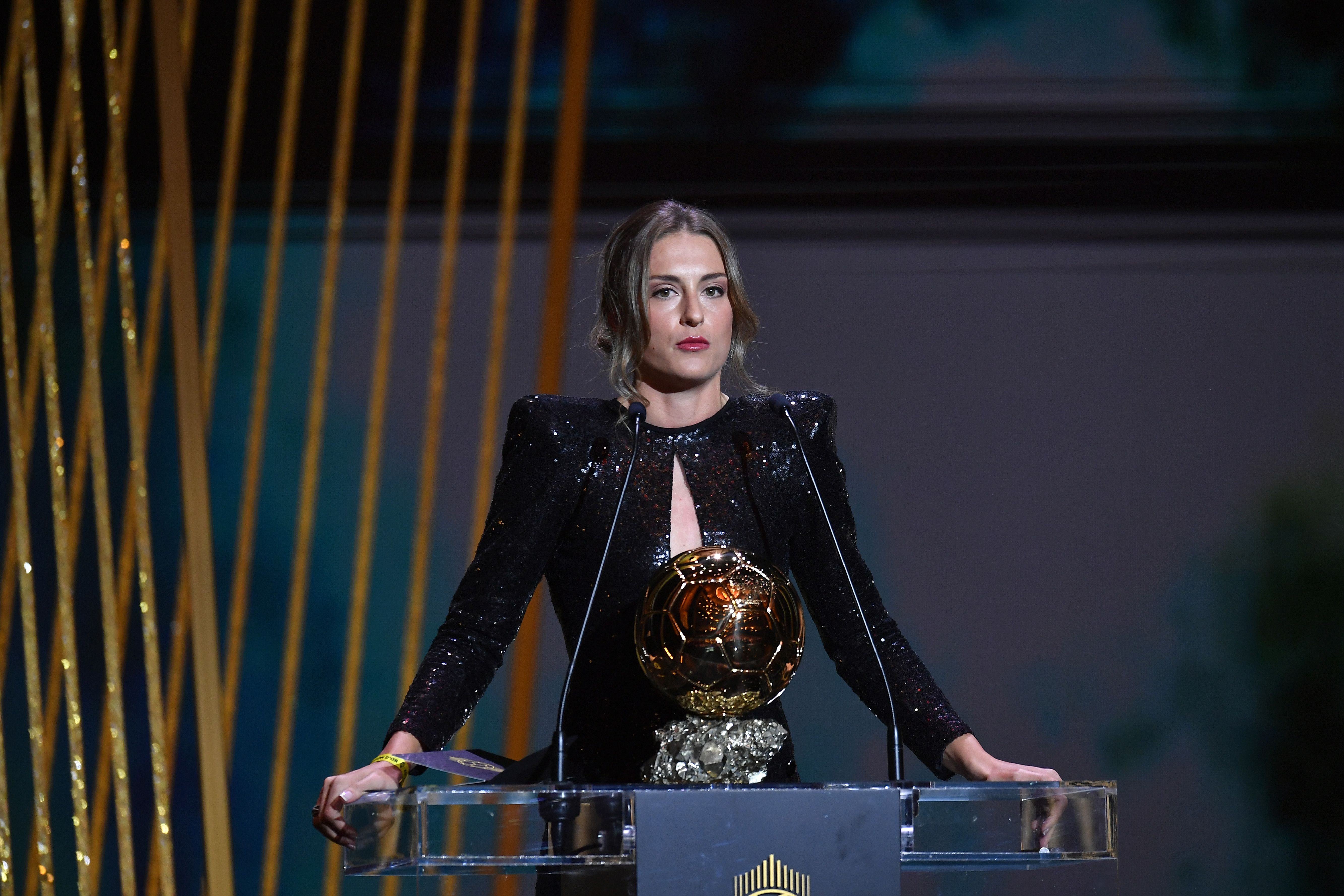 PARIS, FRANCE – NOVEMBER 29: Alexia Putellas (FC Barcelona) is awarded with the Ballon D'Or Trophy during the Ballon D'Or ceremony at Theatre du Chatelet on November 29, 2021 in Paris, France. (Photo by Aurelien Meunier/Getty Images)
The same can be said for Son, who was in inspired form for Spurs in last season's Premier League — sharing the Golden Boot with Liverpool's Mo Salah. His form, admittedly, has dipped since then, but the first half of his year is impossible to ignore. 
Alisson is unarguably the most consistent keeper in the Premier League and regardless of whether you think he's better than Ederson, let's just all agree that both are world-class. 
Cancelo fits this description as well. Whether he plays left-back, right-back or wherever else Guardiola decides to utilise him, he's a truly exceptional footballer. 
Casemiro likewise slides into this bracket. Many thought the 30-year-old might be slightly passed it when he joined United but he has silenced these suggestions. 
Modric is another to have proven that age is just a number. At 37 years old, the midfielder helped Madrid win the Champions League and guided Croatia to a third-place finish in Qatar. He's still got it, that's for sure. 
Last but not least is French playmaker Griezmann. The Atletico Madrid man adopted a deeper role for France at the World Cup and it was like he'd played there for years.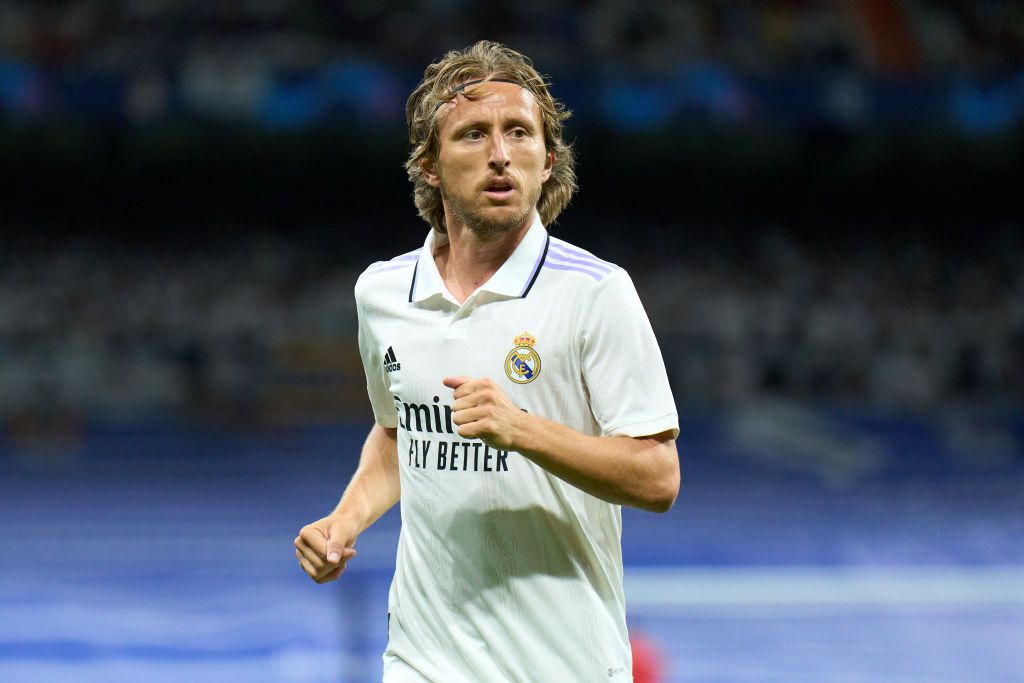 MADRID, SPAIN – SEPTEMBER 14: Luka Modric of Real Madrid looks on during the UEFA Champions League group F match between Real Madrid and RB Leipzig at Estadio Santiago Bernabeu on September 14, 2022 in Madrid, Spain. (Photo by Angel Martinez/Getty Images)
It had been a stunning year for Benzema up until the World Cup. The Real Madrid striker won the Ballon d'Or in October but got injured just before the World Cup. 
There was talk of the striker returning to the French squad when they reached the final. In the end, he didn't. The rest is history. 
Benzema's compatriot Mbappe almost single-handedly won France the World Cup — becoming the first player to score a hat-trick in the final since Geoff Hurst in 1966.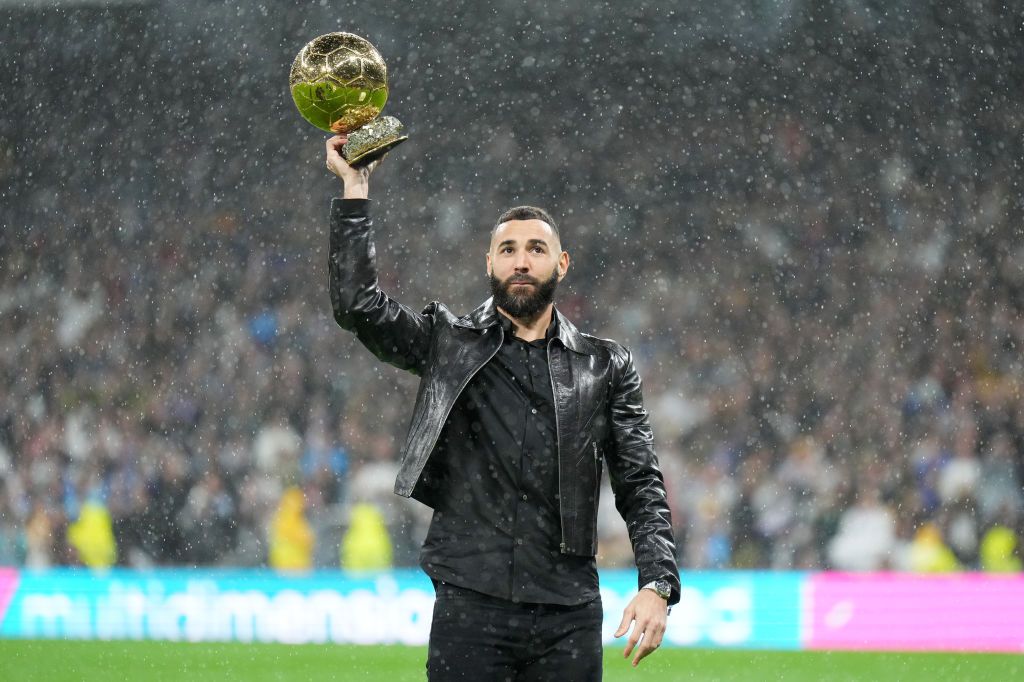 MADRID, SPAIN – OCTOBER 22: Karim Benzema of Real Madrid is presented with the Ballon d'Or trophy prior to the LaLiga Santander match between Real Madrid CF and Sevilla FC at Estadio Santiago Bernabeu on October 22, 2022 in Madrid, Spain. (Photo by Angel Martinez/Getty Images)
When it comes to de Bruyne and Haaland, there's not much to be said. The two have formed a formidable duo at Man City and are showing no signs of slowing down. 
Meanwhile, Salah was uncharacteristically quiet prior to the World Cup, despite winning the Golden Boot last season. Yet the Liverpool star is still their top scorer this campaign and remains unplayable on his day. 
He is without former forward partner Mane, though, who has now joined Bayern Munich. The winger helped Senegal win the Africa Cup of Nations this year — scoring the winning penalty in the final. 
Unfortunately for Mane, he just missed out on the opportunity to play alongside Lewandowski, with the Polish star now out at Barcelona. The striker netted 35 times in 34 league games for Bayern last year and was as clinical as always. 
At the other end of the pitch, Courtois produced a heroic performance for Madrid in the Champions League final and was unarguably the best keeper in the world this year. 
As for Mead and Williamson, there are not enough words to do justice to their exploits. Williamson led the Lionesses to their first major silverware ever, while Mead won the Golden Boot and the Player of the Tournament awards.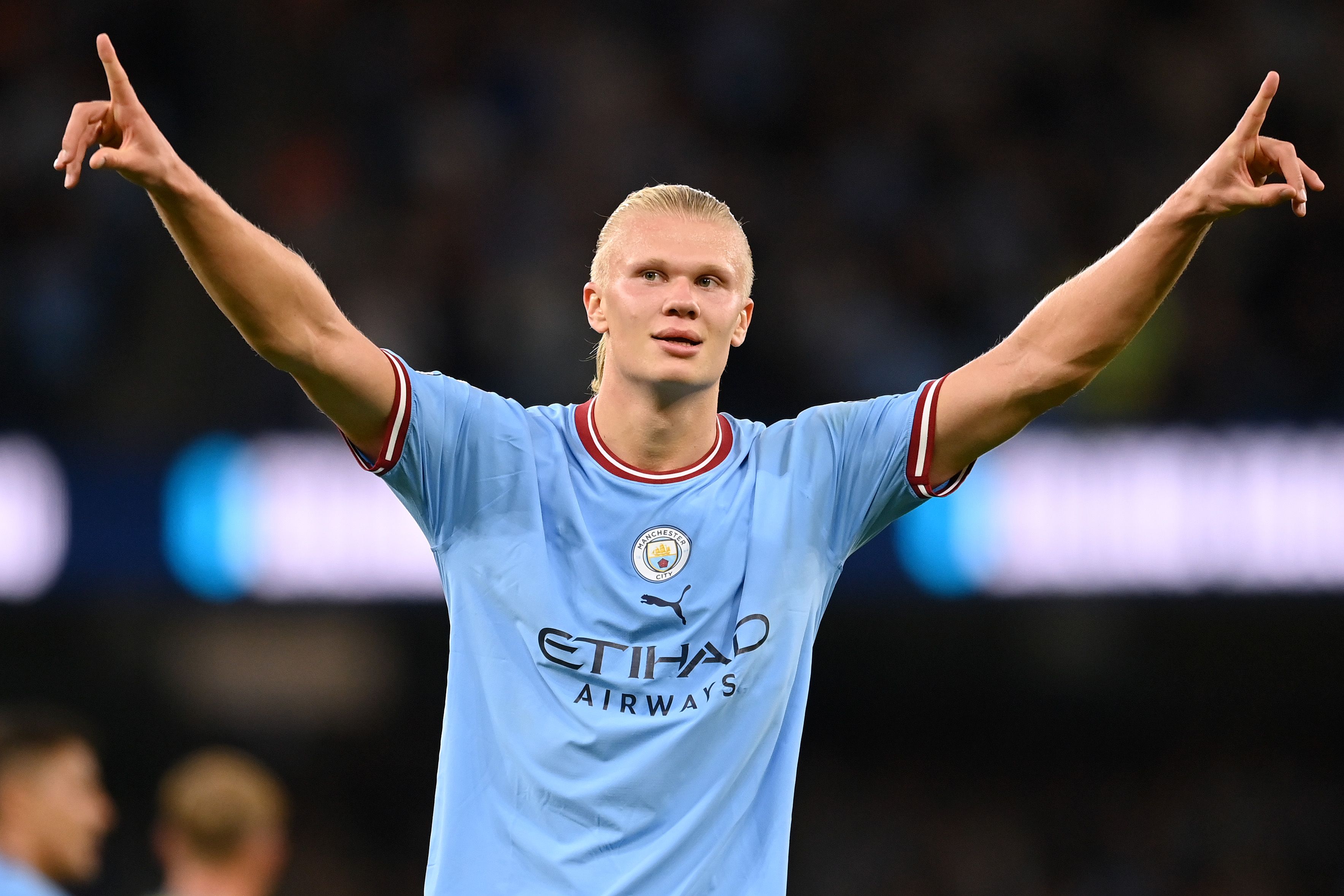 MANCHESTER, ENGLAND – AUGUST 31: Erling Haaland of Manchester City celebrates after scoring their team's third goal and their hat trick during the Premier League match between Manchester City and Nottingham Forest at Etihad Stadium on August 31, 2022 in Manchester, England. (Photo by Michael Regan/Getty Images)
This one was always going to be obvious, wasn't it? 
During his first season at PSG, Messi scored just six league goals — leading some to suggest that he was past his best. 
Fast forward six months and the Argentine star has just led his country to victory in the World Cup – becoming the first player to score in every knockout game, on course to winning the Golden Ball.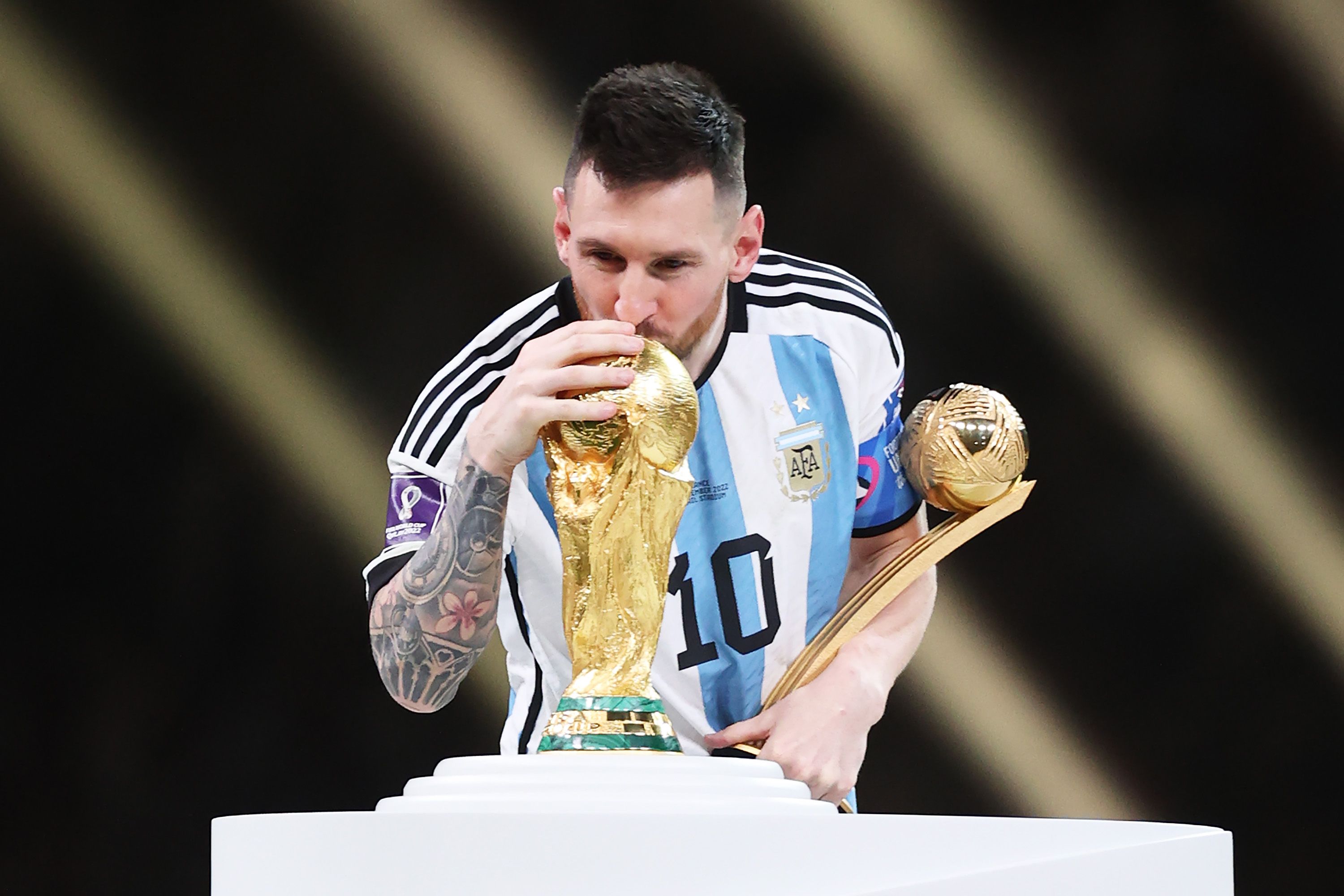 LUSAIL CITY, QATAR – DECEMBER 18: Lionel Messi of Argentina kisses the FIFA World Cup Qatar 2022 Winners' Trophy while holding the adidas Golden Boot award after the FIFA World Cup Qatar 2022 Final match between Argentina and France at Lusail Stadium on December 18, 2022 in Lusail City, Qatar. (Photo by Julian Finney/Getty Images)
Across the tournament there were moments where Messi was simply unplayable and fans were well aware they were witnessing greatness unfold. 
Messi's triumph means he has now emulated the great Diego Maradona and achieved all that there is to win in football. 
And while this was certainly the perfect way to bow out of the game if he wishes, Messi appears to have plenty more left in the tank.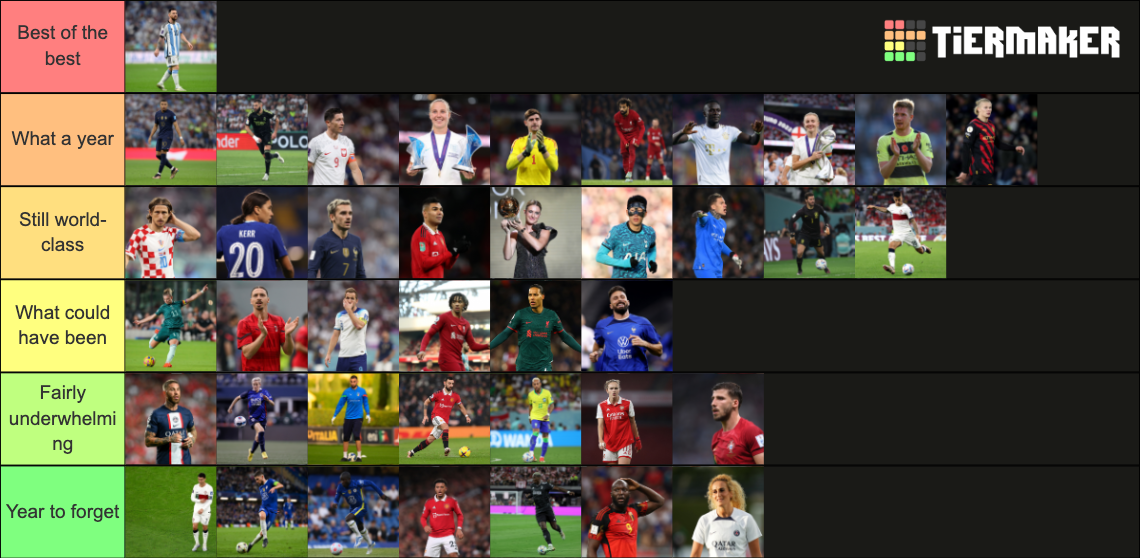 Check out the latest football news and rumours here.
QUIZ: How much do you remember about the 2022 World Cup?