Leeds United, as the huge and historic institution they are, has played host to some of England's finest talents across their illustrious history.
However, time has not been kind to the sleeping giant, who earned a momentary respite from their slumber following that 2020 promotion before they came crashing back down to earth last season.
Whilst the quality of players they employ has understandably decreased dramatically, especially when compared to some of the legendary outfits of the past, fans cannot be blamed for demanding the best when they have seen it not that long ago in the flesh.
After all, whilst Howard Wilkinson's 1992 title-winning outfit marks a feat achieved over 30 years ago, it is one which plenty inside Elland Road will be old enough to remember fondly.
| Leeds' League Seasons | Final Position | Money Spent Across Year via Transfermarkt |
| --- | --- | --- |
| 2022/23 Premier League | 19 | €151.39m (£132m) |
| 2021/22 Premier League | 17 | €61.05m (£52.2m) |
| 2020/21 Premier League | 9 | €127.80m (£111.4m) |
| 2019/20 Championship | 1 | €290k (£252k) |
| 2018/19 Championship | 3 | €11.40m (£9.9m) |
Buoyed by a string of transfers the summer prior, headlined by Eric Cantona's arrival to England in the following January, it was a side ready to compete, although they had only managed a fourth-placed finish the year prior.
However, when led by captain Gordan Strachan, they always stood a chance.
How good was Gordon Strachan?

Having joined the club from arch-rivals Manchester United, actually providing the inverse of the switch Cantona would later make, the Scotsman enjoyed six fine years in Yorkshire where he would star from right midfield.
With Wilkinson convincing him to drop into the second division, it was a move vindicated by their subsequent promotion in 1990.
Such devotion to help propel to club into a brighter future was lauded, even if there was a large financial incentive too, but when that 1991/92 season began, it was clear something special was brewing.
They would race to the title, denying Sir Alex Ferguson's Red Devils and his former club, before eventually moving on in 1995.
This feat alone would have made him a legend of the club, let alone the fact that the 51-cap Scotland international would make 157 appearances whilst there, the most of any of the four clubs he played for. A tally of 20 goals and 15 assists was respectable for his deeper right midfield role, with his influence elsewhere more greatly appreciated.
Having been interviewed just last year, Strachan would reminisce about his period at Elland Road, talking with immense fondness: "The year we got promoted was phenomenal. It was mind-blowing. The crowd… Wow! It was just every game they were buzzing!"
It was actually this promotion campaign which he clearly valued above all else: "When we did win it [promotion], it was incredible and some achievement, but I would still put winning the league below that. Doing it with Speedo, Batts, Vinnie, Kamara… We had such a wonderful group of players. We weren't the most talented, but we were incredibly dedicated and that was our challenge and my remit. Anything after that was great and we loved it, but it can't beat the promotion season."
Although few would argue against Strachan being one of Leeds' greatest-ever players, the opportunity did arise for them to sign someone whose career comfortably eclipsed the Scotsman.
After all, despite the silverware, leadership and goal contributions the former Aberdeen man offered, these traits could not even come close to the heights Frank Lampard reached during the pinnacle of his time at Chelsea.
Did Leeds United nearly sign Frank Lampard?

"His dad rang me and said he was going to Leeds," told Alan Hudson, who had featured 179 times for the Blues and was a clear confidant of Frank Lampard Senior.
With his word obviously holding great weight, the 72-year-old would triumphantly claim: "I'm the reason he (Lampard) signed for Chelsea." He continued: "I wouldn't say I talked him out of it, but I told him my view."
As someone who spent five fine years in west London, it's easy to assume the weight of his opinions.
With the young Lampard a hotly-tipped prospect who was impressing as a teenager for West Ham United, already many had started to take note of the Englishman set to light up the Premier League. That is, even if many rushed to criticise Harry Redknapp for playing his nephew, to which he infamously defended: "I'm telling you now – and maybe I didn't want to say this in front of him – but he will go right to the very top. Right to the very top."
This was a prediction that was aged supremely given the career the 45-year-old enjoyed, breaking numerous records and writing himself into the history books many times over.
| # | Premier League all-time top scorers | Goals Scored via Premier League |
| --- | --- | --- |
| 1 | Alan Shearer | 260 |
| 2 | Harry Kane | 213 |
| 3 | Wayne Rooney | 208 |
| 4 | Andrew Cole | 187 |
| 5 | Sergio Aguero | 184 |
| 6 | Frank Lampard | 177 |
After an £11m transfer, he would make 648 appearances for the club, and despite starring from central midfield, somehow scored 211 goals and assisted 145. The box-to-box ace remains sixth on the all-time Premier League top scorer list and would depart Stamford Bridge having won three Premier League titles, four FA Cups, two EFL Cups and one Champions League.
It is fair to say that he is more than just the "legend" that Chelsea owner Todd Boehly described him as, given the captain would spearhead them to numerous honours, and remained a consistent member of the squad that saw a ridiculous level of managerial turnover.
Although the two played differing roles across their respective successful careers, Strachan does not even come close to the 106-capped Lampard with regard to attacking impetus, leadership and title success.
After all, another Chelea club icon in John Terry reserved the ultimate praise for his former teammate, who set the standard for all to follow: "Frank would be out there doing doggies, a bag of balls on his shoulder, get a goalkeeper practising for 40, 50, 60 minutes every single day.
"As a player that made you go 'I should be doing that'. All of a sudden Didier [Drogba] was out there with Lamps, I was out there with Lamps and the whole squad was out there.
"He just pushed everyone to a different dimension. That comes from within as a boy, to be the very best. For me, I believe he's the best player we've ever had at Chelsea, without a shadow of a doubt, and one of the best in world football."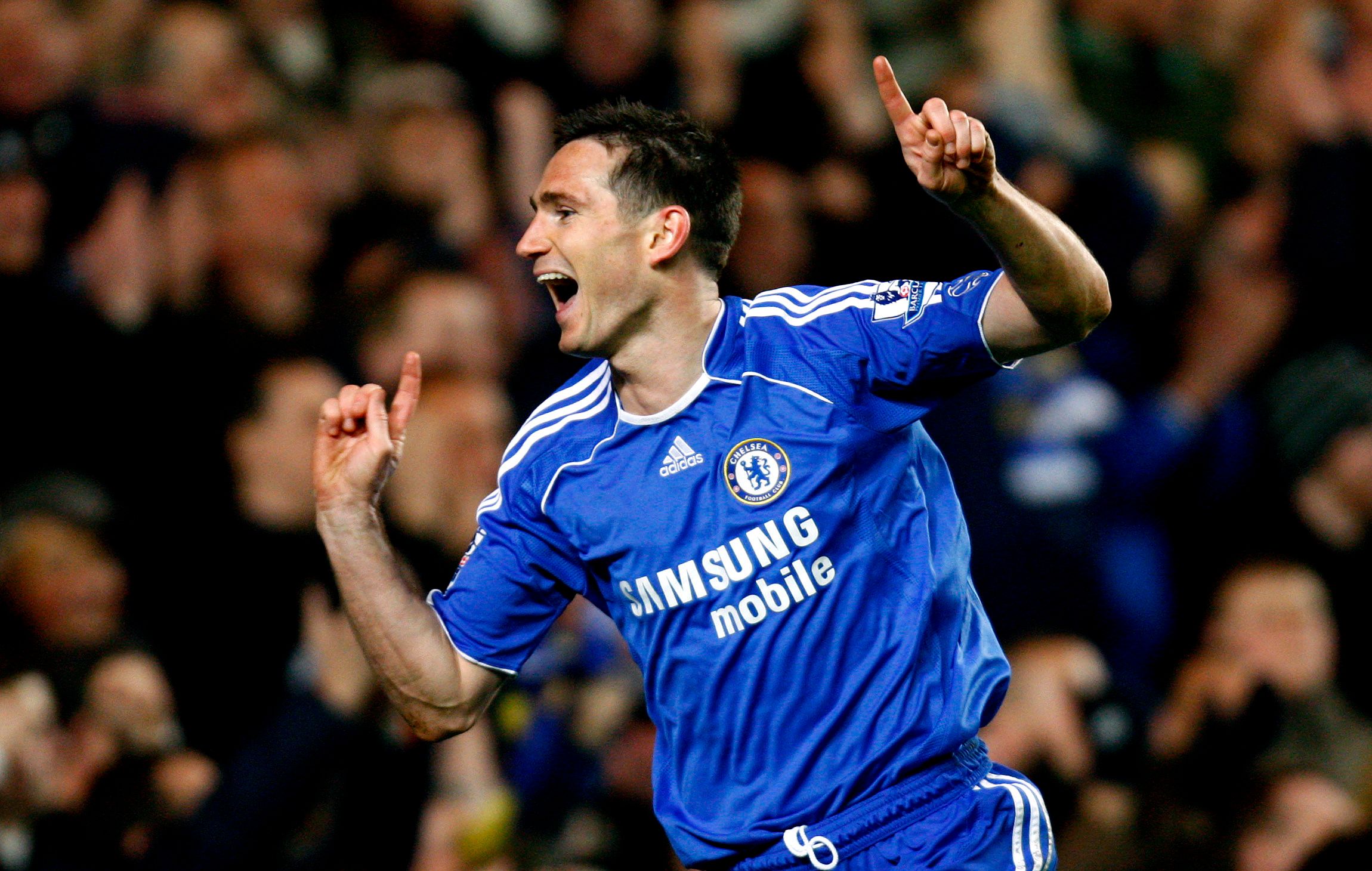 Although Strachan did lead his Leeds team to title success, had the Whites managed to snag Lampard in 2001 before he opted for west London, perhaps it could have been Elland Road that played host to the wealth of silverware this dynamic midfielder would command for Chelsea.
After all, that marked a fine period in the Yorkshire outfit's history, where they hovered around the fourth-place spot, just waiting for the final piece of the puzzle. The aforementioned Hudson seemingly negated them ever finding that, which ultimately sent them down a dark path of relegation and financial ruin.