The level of officiating in this country has been a topic of conversation throughout much of the season, with heavy criticism directed at the Premier League's referees.
Officials in this country are under an immense amount of scrutiny from fans and sections of the media, leading people to ask, who would want to be a referee?
Well, they do collect a hefty pay cheque, and of course, they're able to be involved with the game they love, even if it does require a thick skin.
Football FanCast has taken a deeper look at how much Premier League referees are really paid.
What is a Premier League referee's base salary?

Starting from £70,000 a year.
Using data from REFSIX, referees new to the Premier League are believed to take home a base salary worth £70,000, which is well above the UK's average annual salary of £27,756.
More experienced PL referees reportedly receive in excess of £100,000 a year whilst assistant referees earn around £30,000 a year.
Full-time VAR assistant referees collect a £30,000 retainer.
Top-flight officials certainly earn a hansom paycheque and it's actually a lot more than the figures above because they also receive match bonuses…
Referee bonus scheme

Bonuses are awarded each match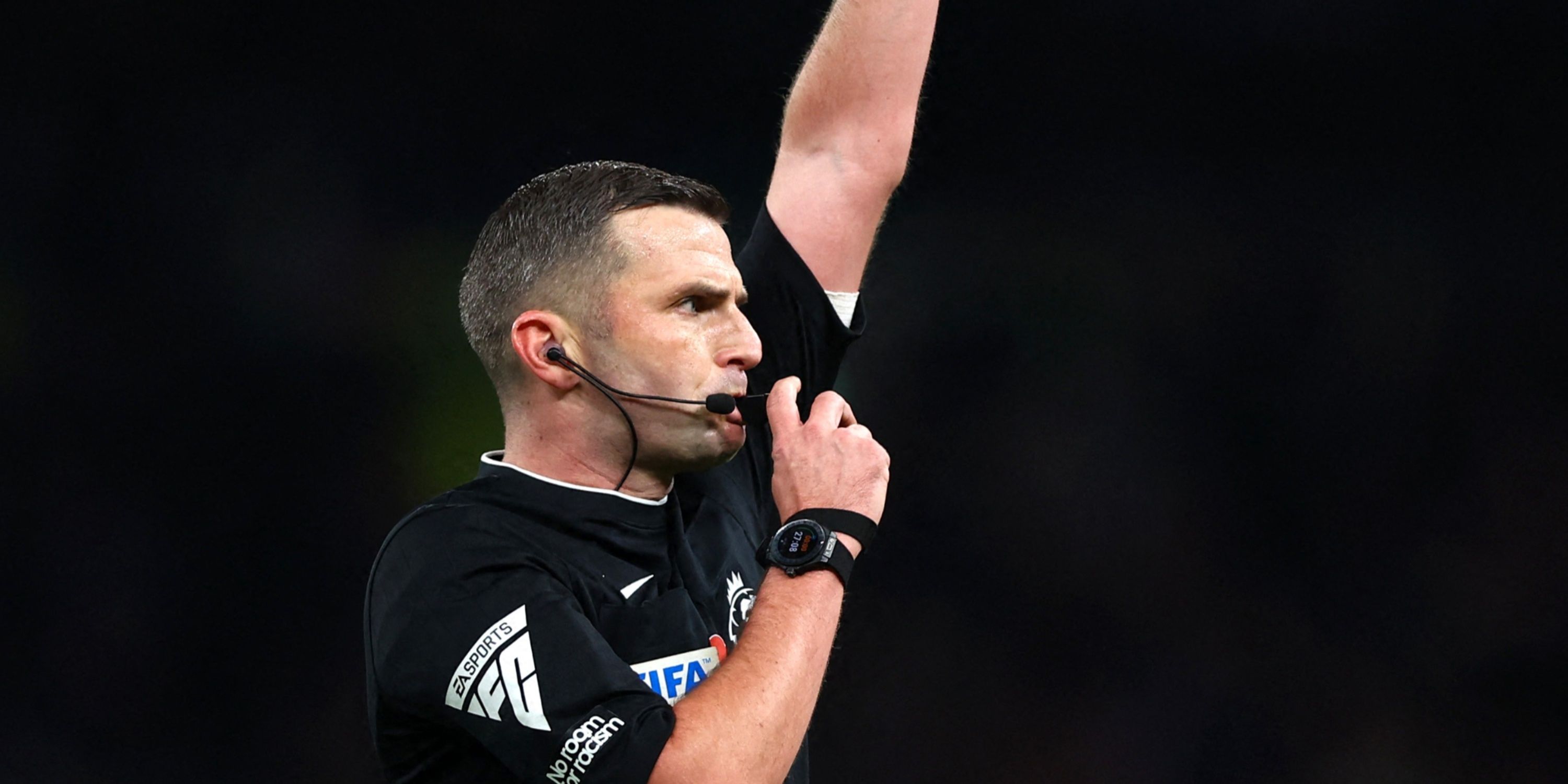 As well as their base salary, Premier League officials are also incentivised with a bonus per match, which is a weighty pay packet.
PL bonus scheme

Official

Bonus per match

Referee

£1,500

Assistant referee

£850

Full-time VAR assistant referee

£850
According to The Times, Saudi Arabia are targetting leading referees from England's top flight and across the continent, which could result in a further pay rise for some of our officials, in a bid to ward off interest and retain their services.
So it appears the lucrative career will only increase in pay as the years go on, with the rising influx of money being pumped into the sport.
Who are the most active referee this season?

One official has taken charge of 10 games…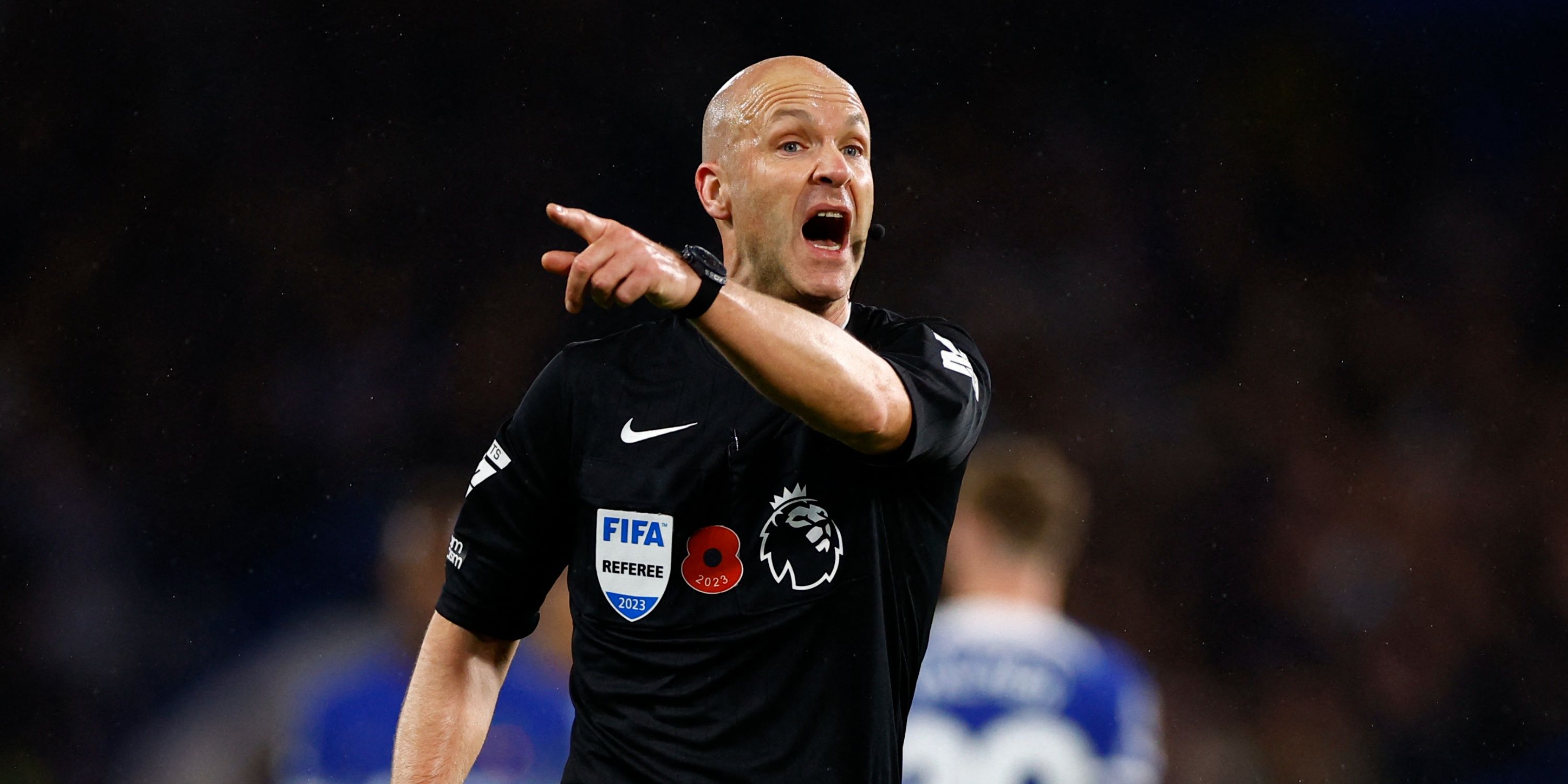 23 referees have officiated in the Premier League this season, though, some more than others, with Anthony Taylor taking charge of more matches than anyone else.
The Cheshire-born referee, who made his Premier League debut in February 2010, has officiated 10 games and dished out a whopping 51 yellow cards.
Though, Taylor has only produced one red, which was shown to Manchester City midfielder Rodri during his side's 2-0 victory against Nottingham Forest in September.
The 45-year-old has officiated a further six matches outside of the top flight this term, having taken charge of fixtures in the Champions League, Champions League qualifying, Europa League qualifying, Championship and International friendlies.
His Premier League match bonuses alone would've seen him collect £15,000 on top of his base salary.
Michael Oliver, who began refereeing in the Premier League just over six months after Taylor, has taken charge of nine league fixtures this term whilst 2019-debutant Robert Jones has also officiated nine times.
PL referee's 2023/24

Referee

Debut

Games in charge

Yellow cards

Second yellow cards

Red cards

Penalties awarded

Anthony Taylor

February 3rd, 2010

10

51

0

1

5

Michael Oliver

August 21st, 2010

9

38

1

2

3

Robert Jones

December 21st, 2019

9

47

2

1

3

Andrew Madley

March 31st, 2018

8

44

1

0

0

John Brooks

December 1st, 2018

8

40

2

2

1

Paul Tierney

August 30th, 2014

7

32

2

1

2

Stuart Attwell

August 23th, 2008

7

39

0

1

2

Craig Pawson

March 2nd, 2013

7

29

1

1

2

Peter Bankes

August 31st, 2019

7

39

1

0

0

Tim Robinson

December 14, 2019

7

37

0

0

1

Simon Hooper

August 8th, 2015

6

30

1

1

0

David Coote

April 28th, 2018

5

18

1

0

4

Michael Salisbury

November 27th, 2021

5

14

0

0

2

Chris Kavanagh

April 8th, 2017

5

21

0

0

2

Jarred Gillett

September 25th, 2021

4

15

0

1

0

Samuel Barrott

October 7th, 2023

4

15

0

0

1

Thomas Bramall

August 30th, 2022

3

13

0

1

1

Graham Scott

November 29th, 2014

2

4

0

0

0

Darren England

January 18th, 2020

2

15

0

0

1

Josh Smith

May 20th, 2023

2

10

1

1

1

Darren Bond

January 3rd, 2023

1

5

1

0

1

Tony Harrington

December 15th, 2021

1

3

0

0

0

Bobby Madley

April 27th, 2023

1

3

0

0

0
Data sourced from Transfermarkt.
Champions League referee bonuses

Officials earn up to £10,000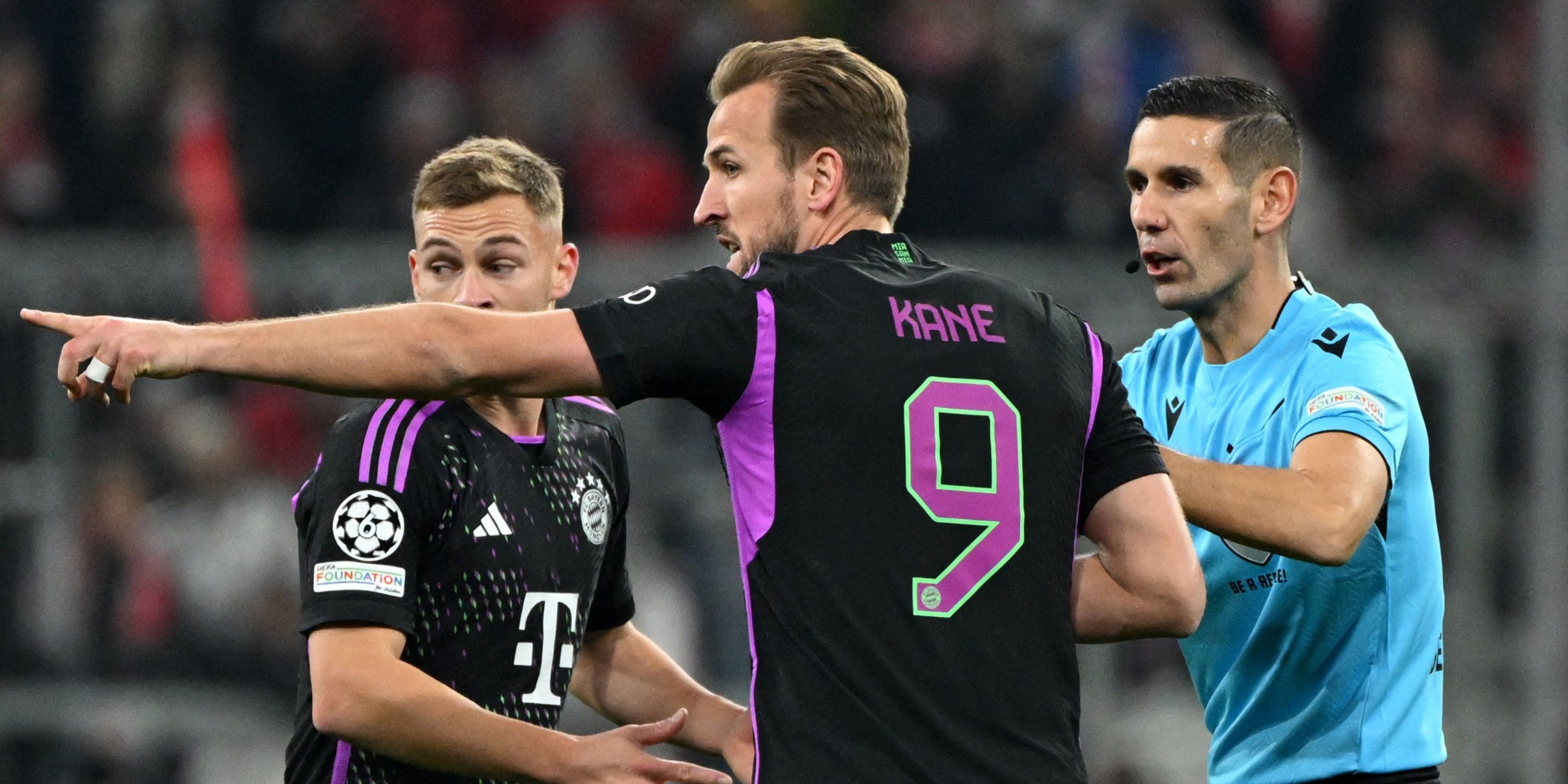 Elite referees can earn a sizable bonus in the Champions League, with some taking home a £10,000 paycheque after a night's work.
2021/22 UCL bonus scheme

Category

Match Referee

Assistant Referee

Fourth Official

Elite

$10,000 (£8,044)

$3,000 (£2,413)

$1,000 (£804)

Elite development

$6,500 (£5,228)

$2,000 (£1,608)

$800 (£643)

First

$3000 (£2,412)

$750 (£603)

N/A

Second

$2,000 (£1,608)

$550 (£442)

N/A

Third

$1,000 (£804)

$350 (£281)

N/A
It must be noted, that not all Elite referees will take home £10,000 – that will only occur for the Champions League quarter-finals, semi-finals, and finals.
Other officials who are regularly called upon to take charge of UCL fixtures will earn a maximum of $6,500 (£5,230).
Highest-paid UCL 2021/22 referees

Referee

Match fee

Category

Nationality

Damir Skomina

$10,000 (£8,044)

Elite

Slovenian

Daniele Orsato

$10,000 (£8,044)

Elite

Italian

Cüneyt Çakır

$10,000 (£8,044)

Elite

Turkish

Björn Kuipers

$10,000 (£8,044)

Elite

Dutch

Dr. Felix Brych

$10,000 (£8,044)

Elite

German

Clément Turpin

$10,000 (£8,044)

Elite

French

Danny Makkelie

$8,000 (£6,451)

Elite

Dutch

Antonio Mateu Lahoz

$8,000 (£6,451)

Elite

Spanish

Gianluca Rocchi

$8,000 (£6,451)

Elite

Italian

William Collum

$8,000 (£6,451)

Elite

Scottish

Carlos Del Cerro Grande

$8,000 (£6,451)

Elite

Ukrainian

Benoît Bastien

$6,500 (£5,228)

Elite

French

John Beaton

$3000 (£2,412)

First

Scottish

Anatoliy Abdula

$2,000 (£1,608)

Second

Ukrainian

Aliyar Aghayev

$2,000 (£1,608)

Second

Azerbaijani

Marius Avram

$2,000 (£1,608)

Second

Israeli

Mohammed Al-Hakim

$1,000 (£804)

Third

Swedish

Sascha Amhof

$1,000 (£804)

Third

Swiss
How much do referees earn abroad?

Up to £5,200 per game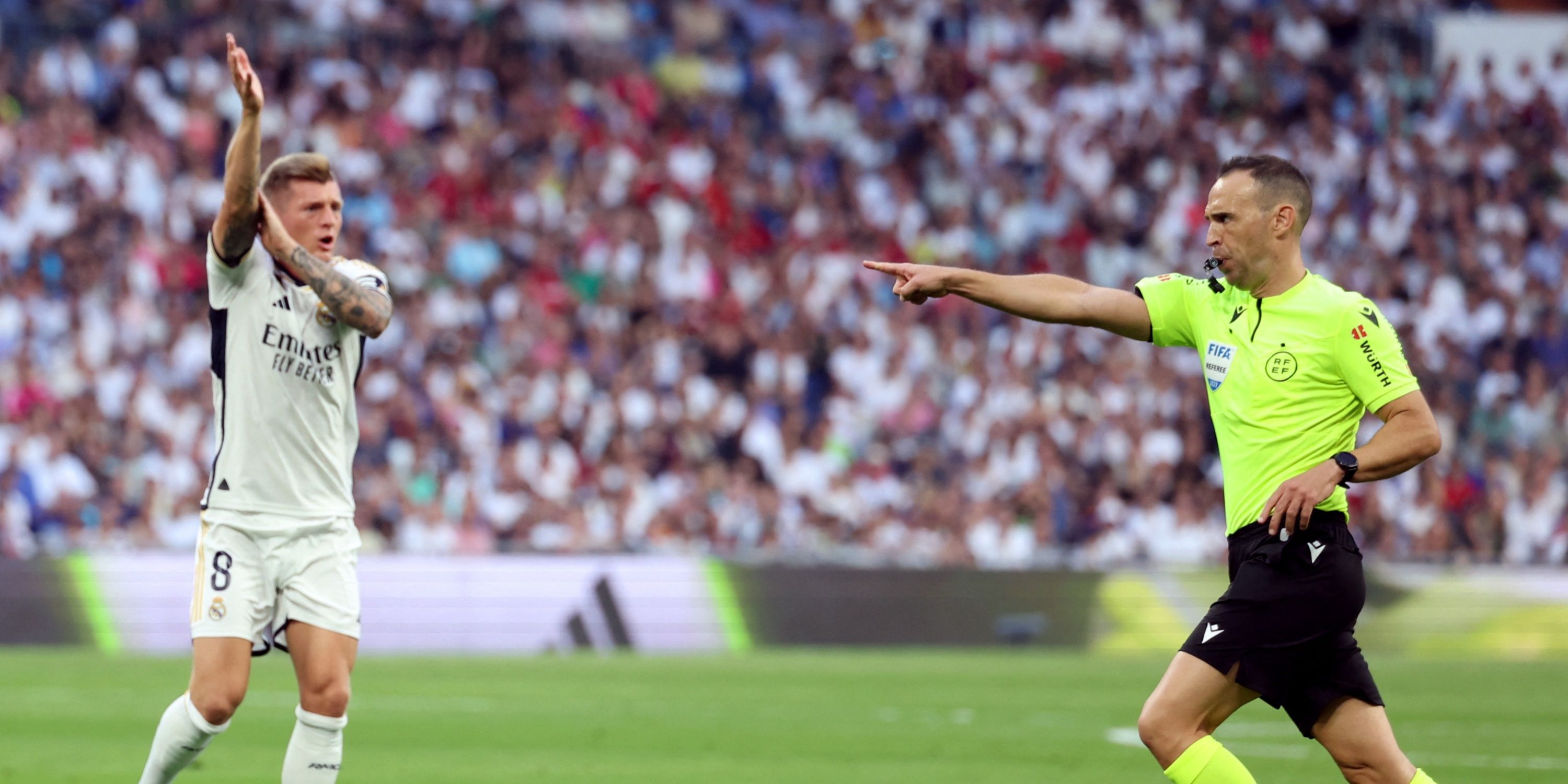 Referees abroad are paid on a game-to-game basis and do not collect a retainer, though, the match fees are significantly more than the Premier League's £1,500.
LaLiga reward their referees handsomely whilst elsewhere across the continent in Portugal, the Primeira Liga isn't quite as lucrative.
Referee earnings across the continent

League

Match fee

LaLiga

£5,200

Bundesliga

£3,150

Serie A

£3,000

Ligue 1

£2,400

Primeira Liga

£1,000
Worst VAR and referee errors in the Premier League this season

PGMOL have issued two apologies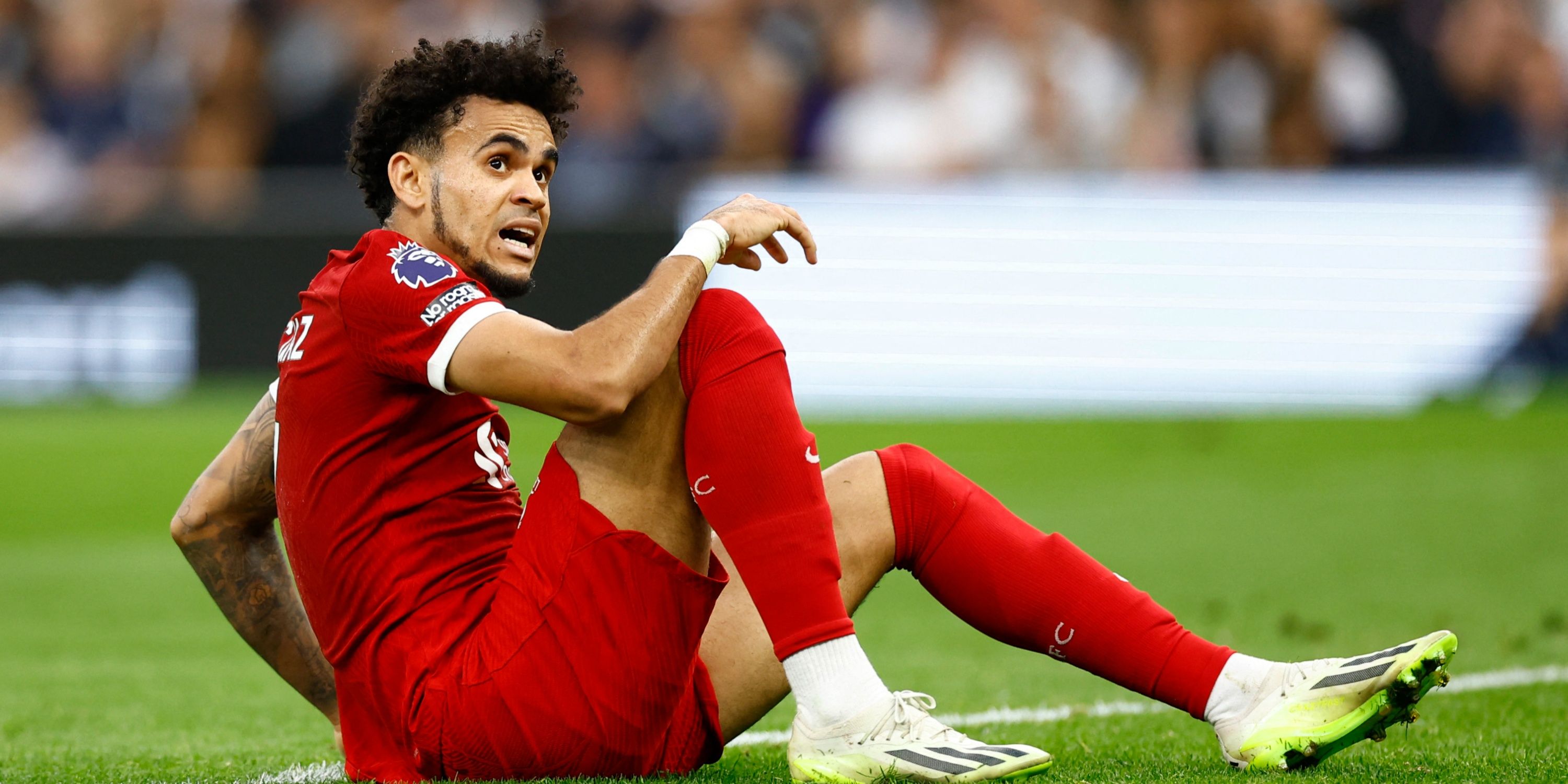 The PGMOL stood down both Darren England and Dan Cook for one match after their involvement in the VAR clanger during Tottenham Hotspur's clash against Liverpool in September.
Read more: Ranking the Premier League's worst VAR decisions
The duo were on VAR duty and made a significant error as they failed to overturn an incorrect offside call that saw Luis Diaz's superbly struck opener ruled out.
"Darren England, VAR on the Tottenham Hotspur v Liverpool fixture, and Dan Cook, AVAR on the same game, have been replaced for the Nottingham Forest v Brentford and Fulham v Chelsea matches today and tomorrow night respectively," the PGMOL said.
The Referees body issued an apology but it wasn't the first time they've had to do that this season…
Wolves suffered a close-fought 1-0 defeat to Manchester United in their opening match of the season but should have been awarded a penalty to level the scores late on.
The affair was overshadowed by a highly controversial incident that occurred in stoppage time, which saw United goalkeeper Andre Onana clatter into Wolves' towering centre forward Sasa Kalajdzic in the penalty area.
Quite incredibly, the penalty appeals were dismissed by the on-field referee and VAR to the frustration of Wolves manager Gary O'Neil, who came out seething in the post-match press conference.
"It looked like the goalkeeper tried to take the centre-forward's head off is what it looked like live and when I watch it now it looks the same. I'm really surprised it's not a foul. If you go for the ball and clatter the player that hard it has to be a foul. I'm not surprised we didn't get it. I thought he was coming to the screen but he came over to book me," the Wolves boss said.
O'Neil confirmed that the PGMOL's Jonathan Moss did apologise for the incident after the game: "Moss came out and said it was a blatant penalty and apologised. He thought it was a clear and obvious error."
Newcastle United's 1-0 win against Arsenal earlier this month was another game littered with controversy, as Anthony Gordon's 64th-minute winner could've been ruled out for a number of potential offences.
Arsenal boss Mikel Arteta was raging in the post-match presser and described the decision to allow the goal as an 'absolute disgrace'.
Read more: Ranking 10 angry press conference moments
PGMOL stood by the referee and VAR officials, though, in this case, and Howard Webb explained exactly why on Mic'd Up.
In summary, being a referee can be a very lucrative career, especially at Premier League and Champions League level, however, it requires a great deal of mental toughness to handle the criticism and scrutiny it comes with, particularly during this social media age.