Manchester City superstar Erling Haaland has already enjoyed plenty of success against Nottingham Forest and he will look to repeat that when the two sides meet in the Premier League this weekend.
Pep Guardiola's side kept up their 100% record this season after coming from 1-0 down to secure an impressive 3-1 win away to West Ham, who had been in excellent form in the lead-up to the game.
It means the reigning champions are two points clear at the top of the table, with Tottenham Hotspur, Liverpool and Arsenal their closest challengers.
City began their Champions League campaign in midweek by welcoming Red Star Belgrade to the Etihad on Tuesday evening, and following another 3-1 success, attention returns to league action over the weekend.
Their next domestic assignment is a home clash with Forest on Saturday, in what looks like a fairly routine three points for Guardiola's men.
Ahead of the game, Football FanCast has had a look at how Haaland has fared against the Reds in the past.
What is Erling Haaland's goal record against Nottingham Forest?

Haaland has run amok in English football since making the move to City from Borussia Dortmund last summer, scoring goals for fun and becoming one of the leading players in world football. Very few sides have fared well up against him, and when it comes to Forest, they are no different.
The 23-year-old faced Steve Cooper's side in both Premier League fixtures last season and he scored three goals in that time, all of which came in the first half of their 6-0 victory at the Etihad last August.
What is Erling Haaland's assist record against Nottingham Forest?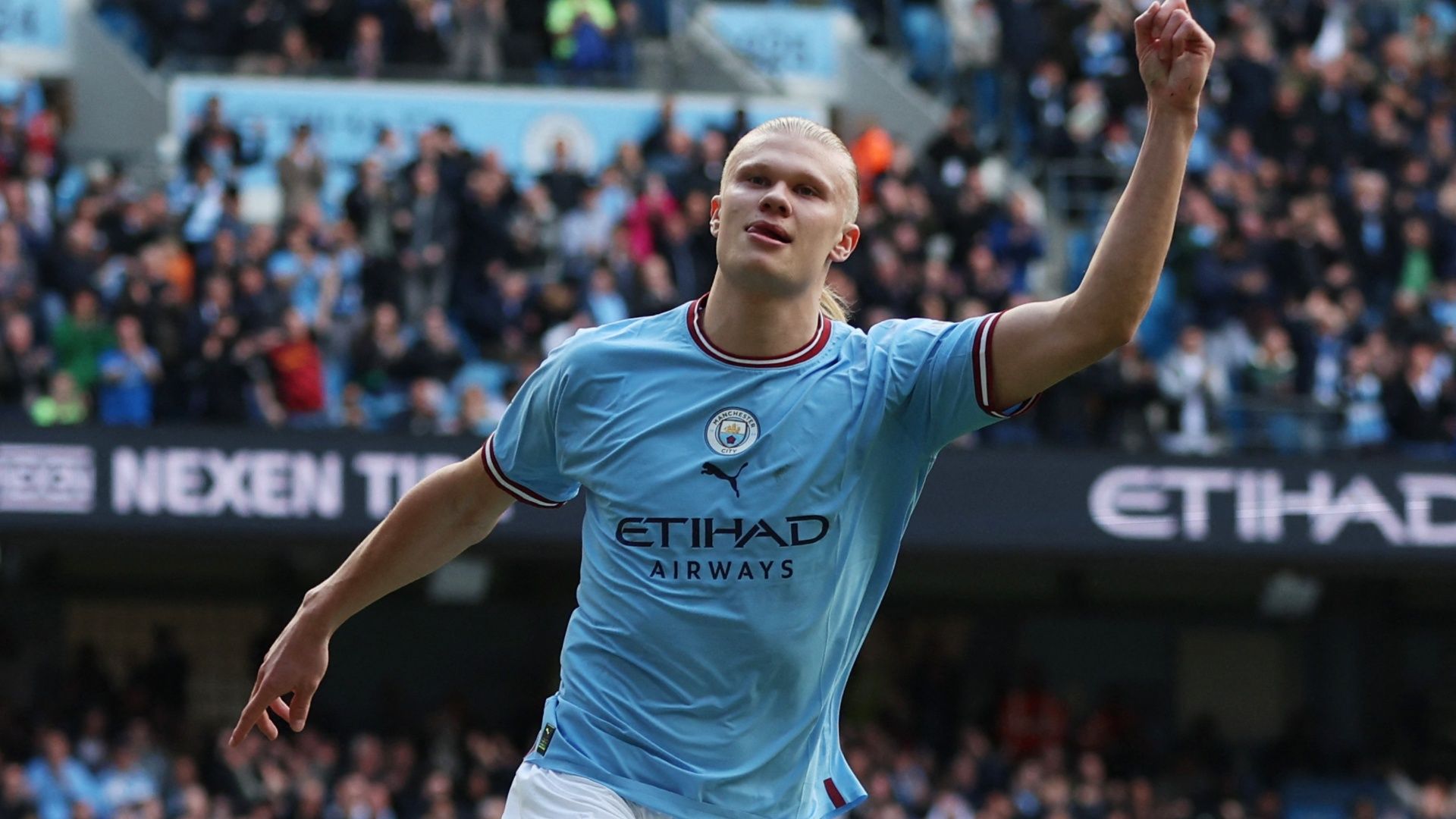 While Haaland has clearly enjoyed himself against Forest in front of goal in his first two matches against them, he is still searching for his maiden assist when facing them. He will be hoping that that changes this weekend, and you wouldn't back against it happening, even if creativity is necessarily the strongest part of his game.
How many goal contributions does Erling Haaland have against Nottingham Forest?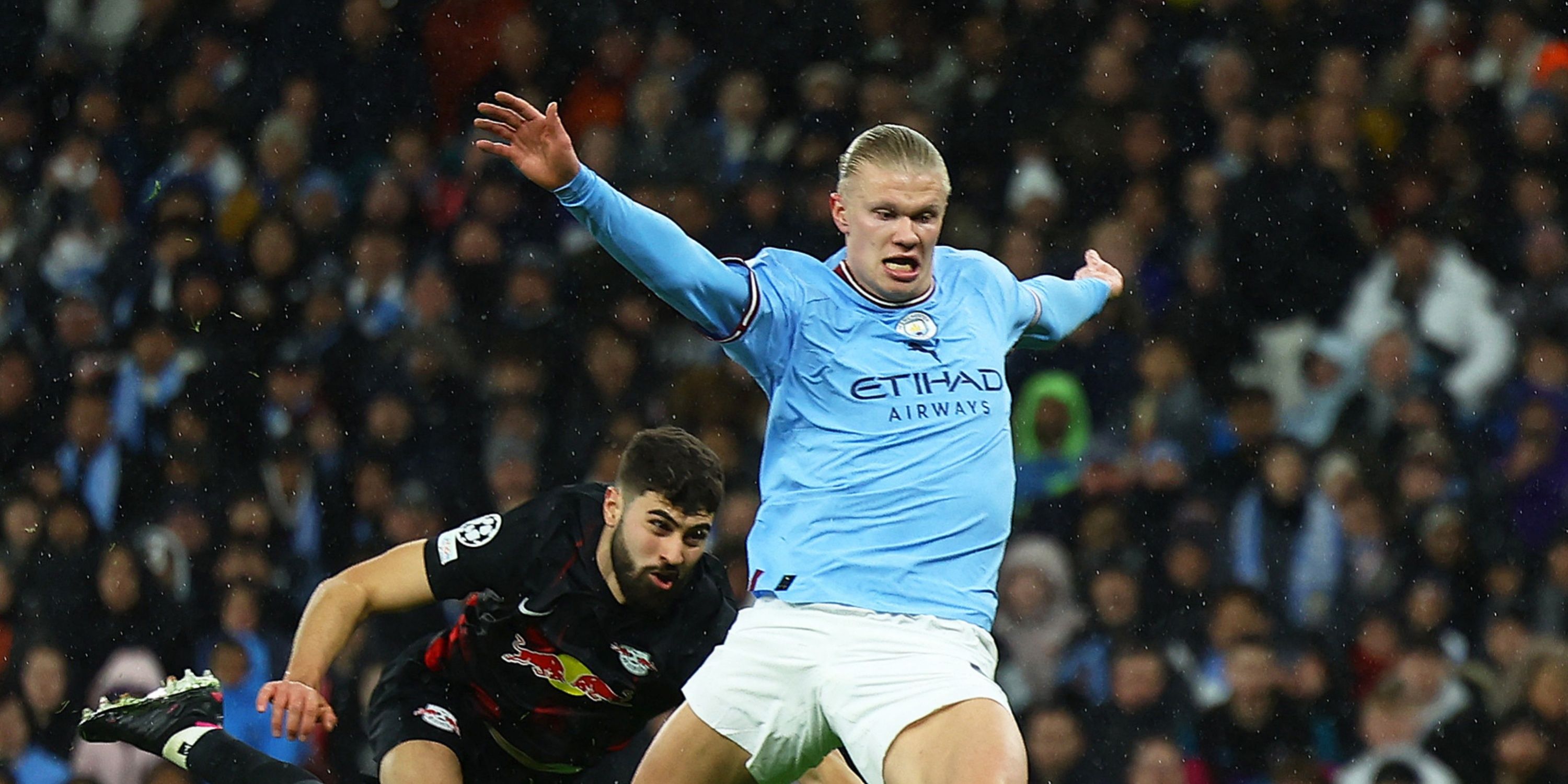 Attacking players are judged so much on their all-round brilliance in the modern game, with goals not always enough to prove that a striker is doing a good enough job for the team. While Haaland is clearly most renowned for being arguably the world's most fearsome goalscorer at the moment, he has also chipped in with 10 assists in his 60 appearances for City to date, which is a solid return.
That being said, a first assist against Forest has continued to evade him up until this point, affecting his overall goal contribution record when taking on the Reds.
What is Erling Haaland's head-to-head record against Nottingham Forest?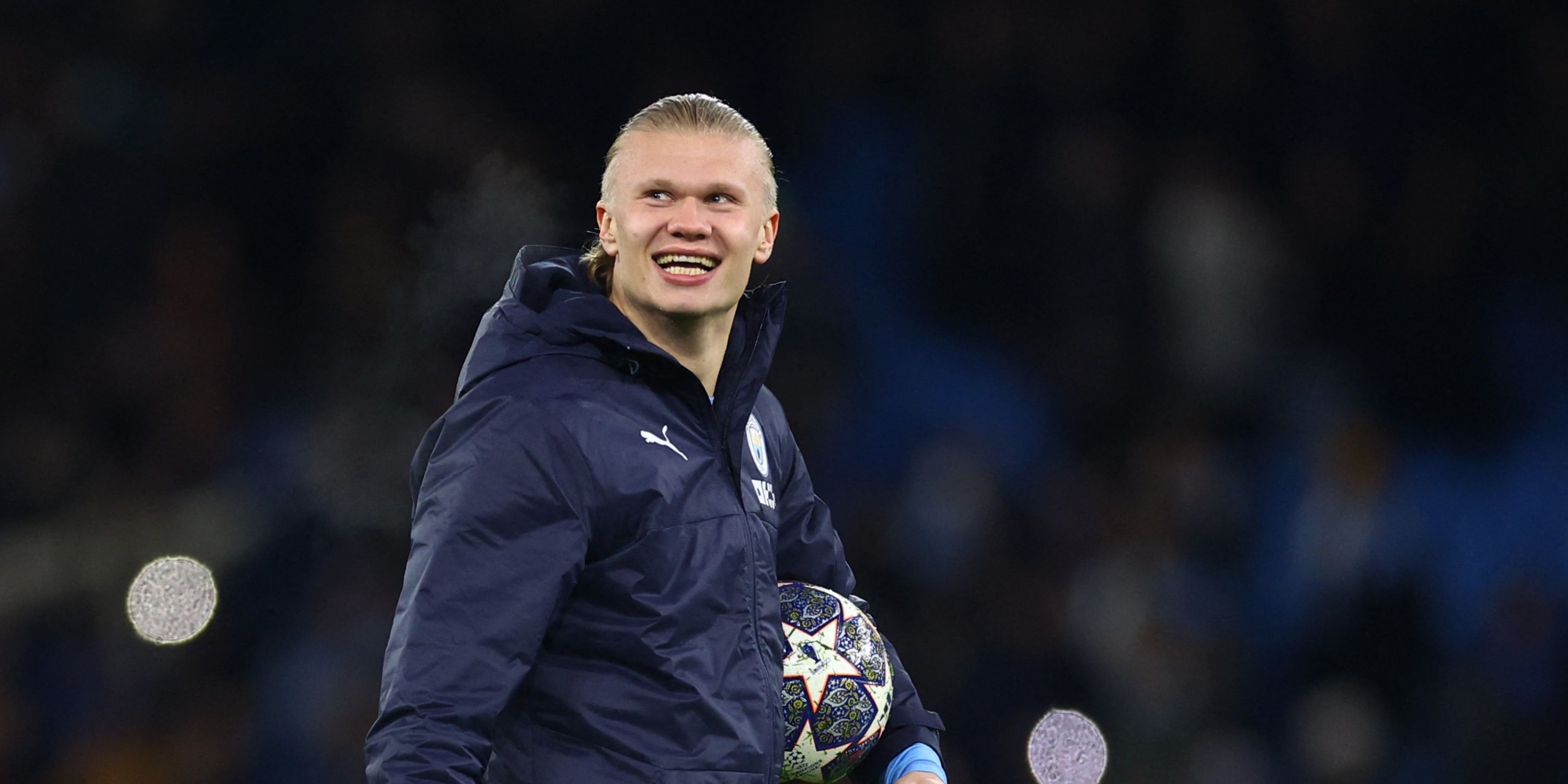 It's fair to say that City are comfortably the Premier League's dominant force at the moment, winning three league titles in a row and starting the current campaign like a house on fire.
Guardiola's team are expected to overcome almost everyone they face, both home and away, so every player in the squad unsurprisingly has a strong head-to-head against most. That is no different with Haaland when it comes to Forest, although perhaps surprisingly, he didn't win both games in 2022/23, with a late Chris Wood earning Cooper's men a 1-1 at the City Ground back in February.
Erling Haaland's record against Notttingham Forest:
| | |
| --- | --- |
| Games | 2 |
| Goals | 3 |
| Assists | 0 |
| Wins | 1 |
| Draws | 1 |
| Defeats | 0 |
What is Erling Haaland's record at home to Nottingham Forest?

As mentioned, Haaland enjoyed a dream first appearance against Forest when the Reds made the trip to the Etihad back in August of last year, on a day that saw the champions run riot.
The Norwegian had already completed a hat-trick before half-time, as he showcased his scoring genius early on at City. Joao Cancelo also got on the scoresheet in that game, while Julian Alvarez registered a brace during the second half.
Who has Erling Haaland scored the most goals against?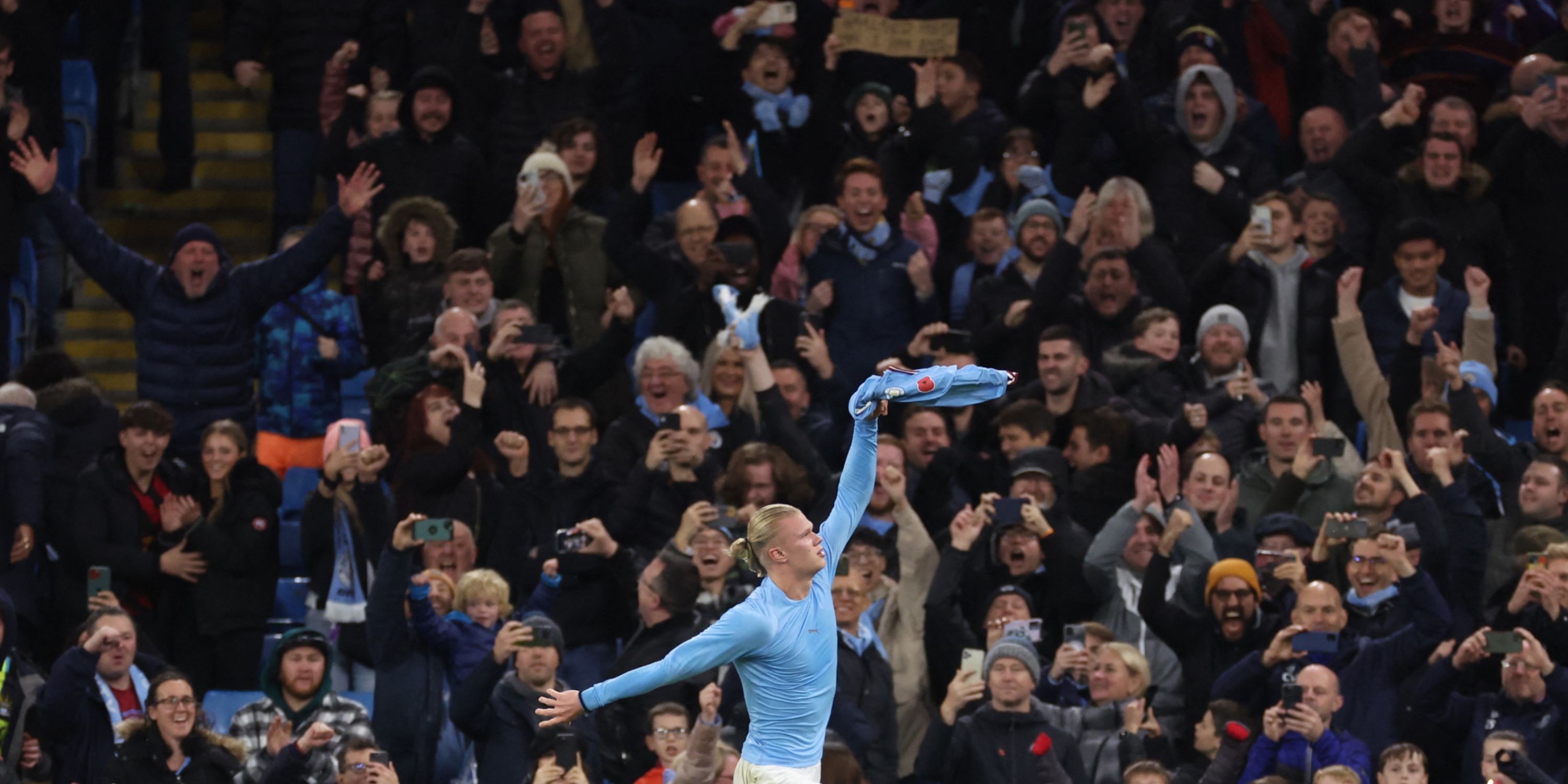 It is astonishing what Haaland has already achieved in his career, considering what a young player he still is, with years ahead of him to become an even more polished and world-class footballer. He is surely going to become one of the greatest strikers of all time, assuming he avoids serious injury, and so many records will likely be broken along the way.
The Norway international wreaked havoc during his time at Dortmund, and has continued to do the same thing in a City shirt, and countless teams have had to suffer the misery of him scoring endless times against them.
In terms of the side Haaland has netted more times against than anyone, that unwanted accolade falls to RB Leipzig, who he has enjoyed lots of success against for two different clubs. In fact, his total stands at a staggering 11 goals in six appearances, with five of those coming for City in their Champions League knockout stage win last season.
Impressively, Bundesliga giants Bayern Munich are next on the list, with Haaland netting seven times against them, showing that he can excel up against the biggest teams. Meanwhile, in the Premier League, Fulham and Burnley have been his most successful opponents to date, with five goals apiece scored when facing them.
| Opposition | Goals |
| --- | --- |
| RB Leipzig | 11 |
| Bayern Munich | 7 |
| Sevilla | 6 |
| Wolfsberger | 6 |
| Wolfsburg | 5 |
Who does Erling Haaland have the most goal contributions against?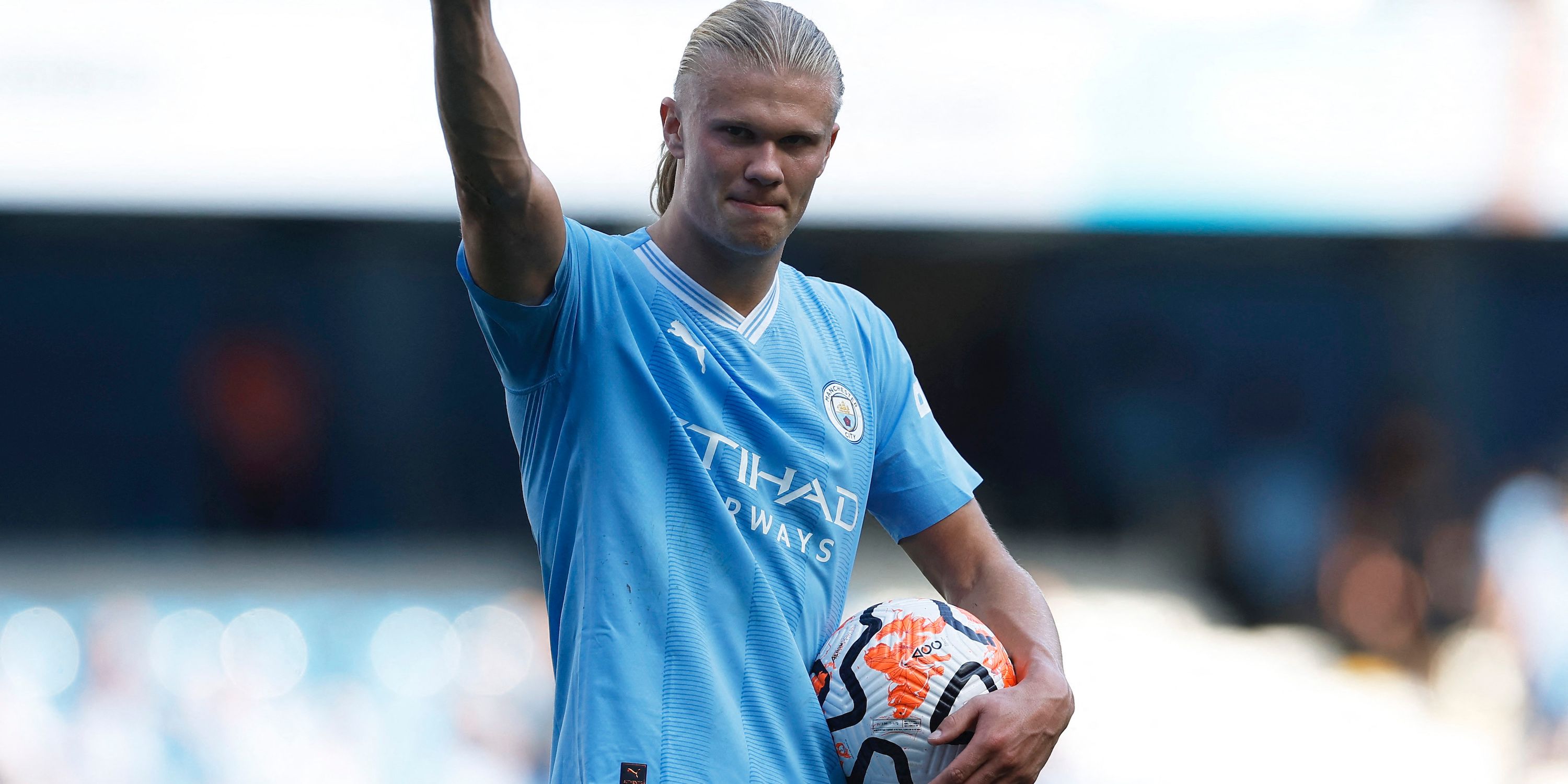 As for the team that Haaland has chipped in with the most goal contributions against, the club doesn't change, with Leipzig again top of the list, which shows why they must be sick of the sight of him. They have been drawn against City in the Champions League group stage this season, so more pain could be set to come their way in the coming months.
Interestingly, it is solely goals that have come Haaland's way when pitted against the German outfit, with no assists registered in his six appearances to date. Bayern are also second in the rankings, with the City ace getting a couple of assists on top of his seven goals, taking his goal contribution tally to nine.
| Opposition | Assists |
| --- | --- |
| Eintracht Frankfurt | 4 |
| Bayern Munich | 2 |
| Sevilla | 2 |
| SK Brann | 2 |
| Freiburg | 2 |
How many goals does Erling Haaland have in September?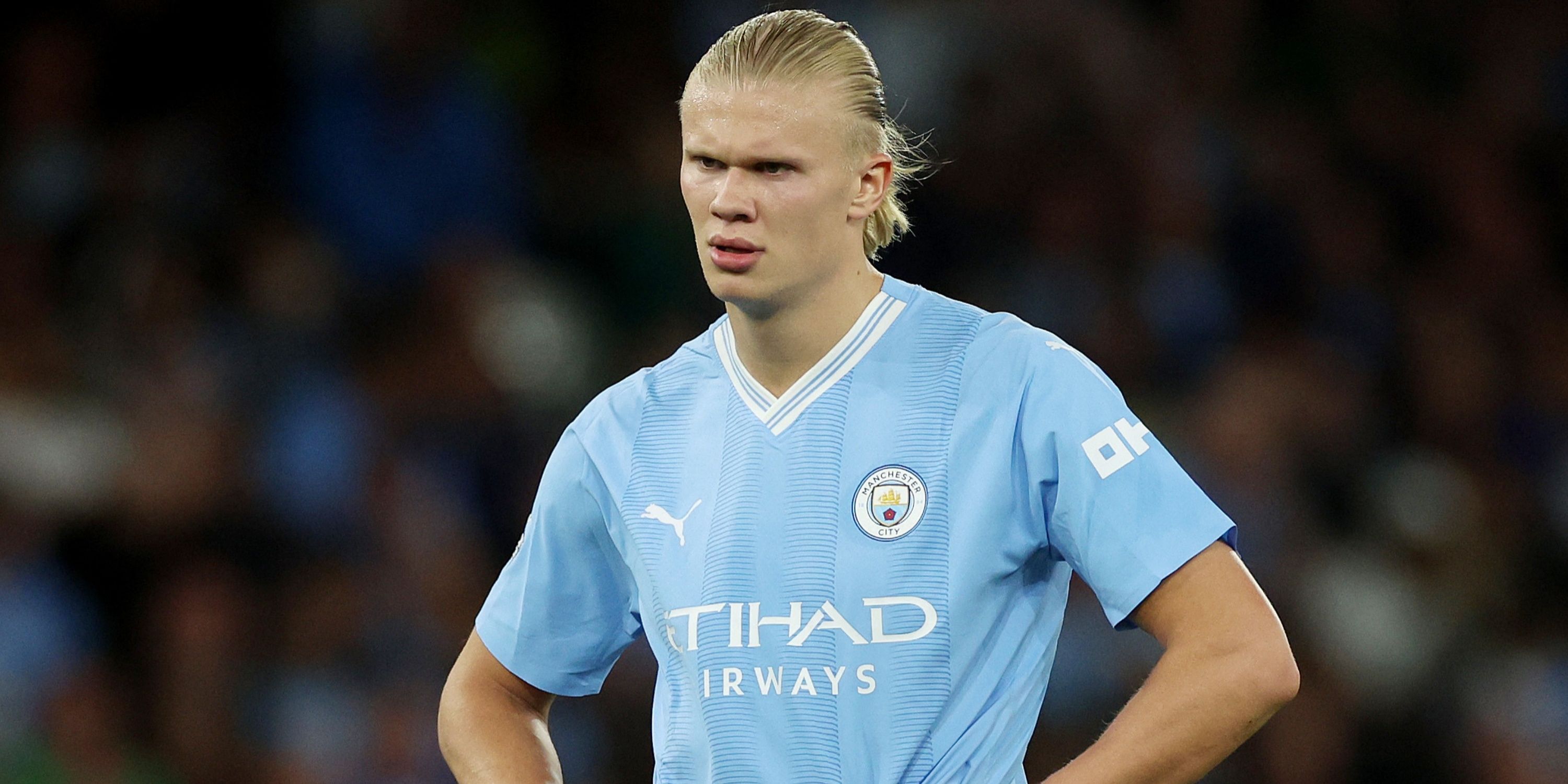 City look in frighteningly good form at the moment and it is hard to see when their first dropped points of the season are going to arrive. And Haaland has clearly played a massive part in their start to the season.
The former Dortmund man already has seven Premier League goals in the first five matches in 2023/24, which is three more than any other players, but how many does he have in September?
The answer is four, despite only playing twice, which is just another example of Haaland's staggering relentlessness in front of goal. A hat-trick came his way at home to Fulham at the beginning of the month, while in Saturday's aforementioned 3-1 triumph away to West Ham, he was on hand to complete the scoring late in the day.
Let's not forget that he has also been on international duty during September, with a goal coming in the 2-1 win over Georgia, taking his overall total for the month to five strikes.
What is Erling Haaland's overall Manchester City goal record?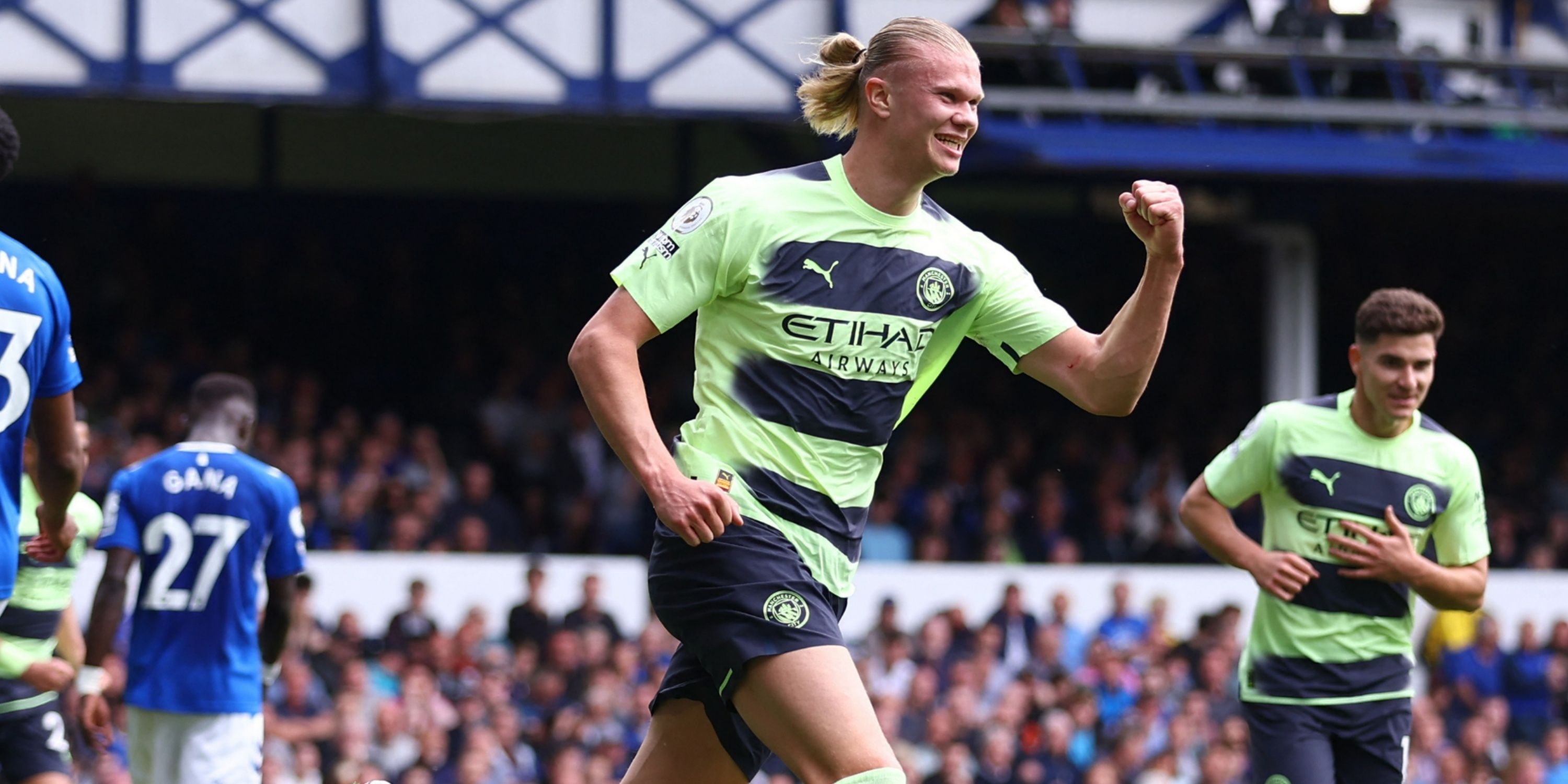 When City completed the signing of Haaland from Dortmund last year, it was obvious that they had secured the services of a wonderful footballer who was going to be an enormous goal threat. Whether anyone expected him to be this good is up for debate, however, with incredible scoring feats produced over the past year or so.
At the time of writing, the Citizens star has scored 59 goals in just 61 appearances, which is worthy of being compared to Lionel Messi and Cristiano Ronaldo during their peaks at Barcelona and Real Madrid respectively, with 52 coming last season.
To essentially average a goal per game is sensational in modern football and Haaland is showing absolutely no sign of letting up, and could even go on to improve his strike rate, if anything.
| Club/Nation | Appearances | Goals |
| --- | --- | --- |
| Bryne | 16 | 0 |
| Molde | 50 | 20 |
| Red Bull Salzburg | 27 | 29 |
| Borussia Dortmund | 89 | 86 |
| Manchester City | 61 | 59 |
| Norway | 26 | 25 |
What is Erling Haaland's Premier League goal record?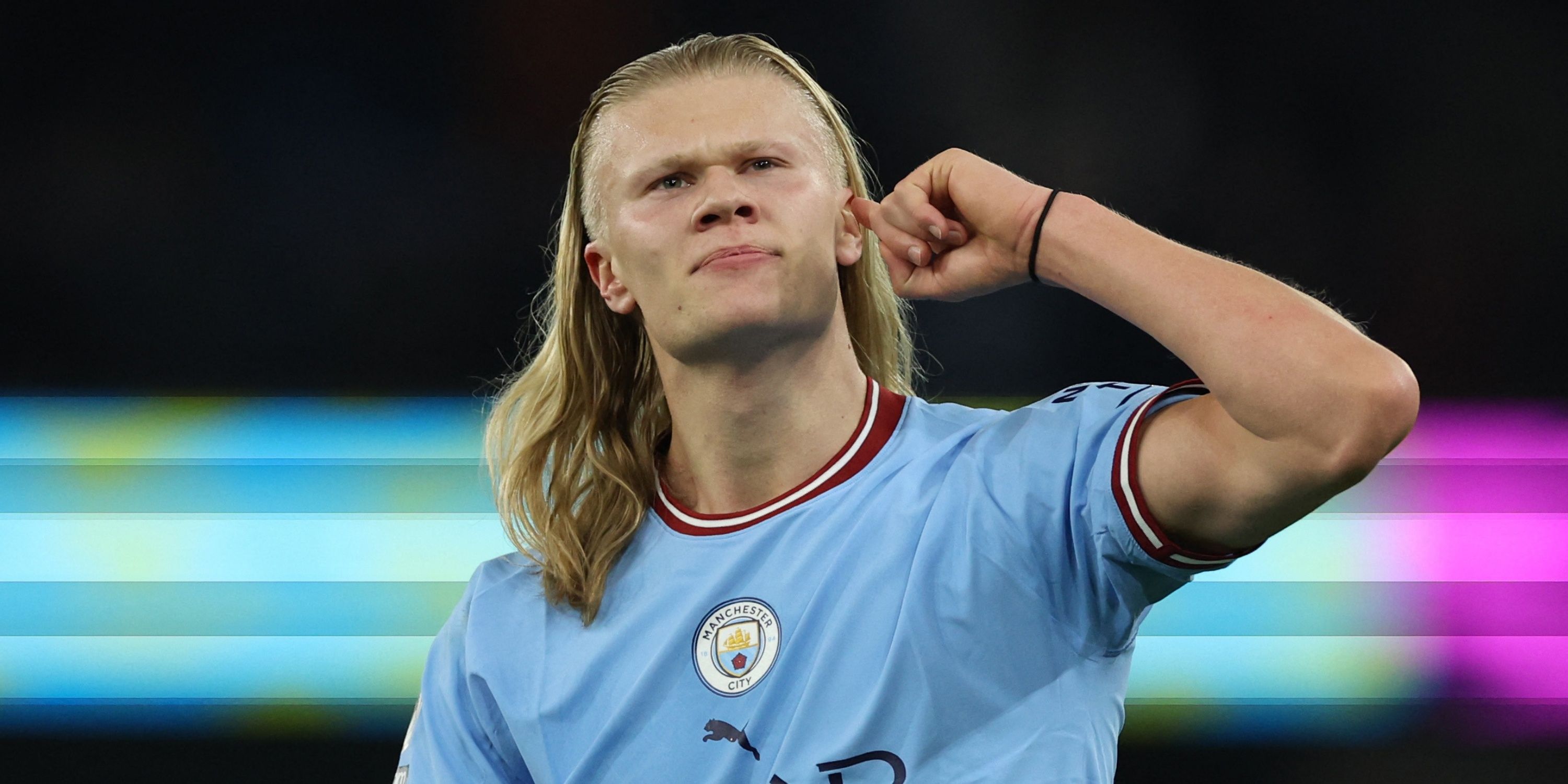 Haaland's overall record for City in all competitions is remarkable, and it is no different when assessing how he has done solely in the Premier League. He has actually done better than a goal per game in the competition, bagging 43 strikes in just 40 matches, 36 of which came during his maiden campaign in the division.
It's fair to say that Forest have every right to be worried going into the weekend action, and it wouldn't be a shock to see Haaland complete a second consecutive home hat-trick against the Midlands side.
As you may expect, his goal record in almost every competition throughout his career is rather formidable:
| Competition | Club(s) | Appearances | Goals |
| --- | --- | --- | --- |
| Premier League | Manchester City | 40 | 43 |
| German Bundesliga | Borussia Dortmund | 67 | 62 |
| Austrian Bundesliga | Red Bull Salzburg | 16 | 17 |
| Eliteserien | Molde | 39 | 14 |
| OBOS-ligaen | Bryne | 16 | 0 |
| Champions League | Man City/Dortmund/Salzburg | 31 | 35 |
| Europa League | Salzburg/Molde | 6 | 4 |
| Super Cup | Manchester City | 1 | 0 |
| FA Cup | Manchester City | 4 | 3 |
| League Cup | Manchester City | 2 | 1 |
| Community Shield | Manchester City | 2 | 0 |
| DFB-Pokal | Borussia Dortmund | 7 | 8 |
| German Super Cup | Borussia Dortmund | 2 | 1 |
| Austrian Cup | Red Bull Salzburg | 4 | 4 |
| NM Cup | Molde | 6 | 2 |