In the fifth round of fixtures for the 2023/24 Premier League season, West Ham United will welcome defending champions Manchester City to the London Stadium. As has been the case with a lot of City games since he arrived at the club, Erling Haaland could be the difference maker in East London.
We at Football FanCast have looked into the history of this fixture (via Transfermarkt) to look at how Haaland has performed when previously crossing paths with the Irons.
What is Erling Haaland's goal record against West Ham United?

Erling Haaland only arrived in England last summer and West Ham United, like many other Premier League sides, have already suffered his wrath. He featured in both of the league games last season and unsurprisingly, he found the back of the net in both.
| | |
| --- | --- |
| Games vs West Ham | 2 |
| Goals | 3 |
What is Erling Haaland's assist record against West Ham United?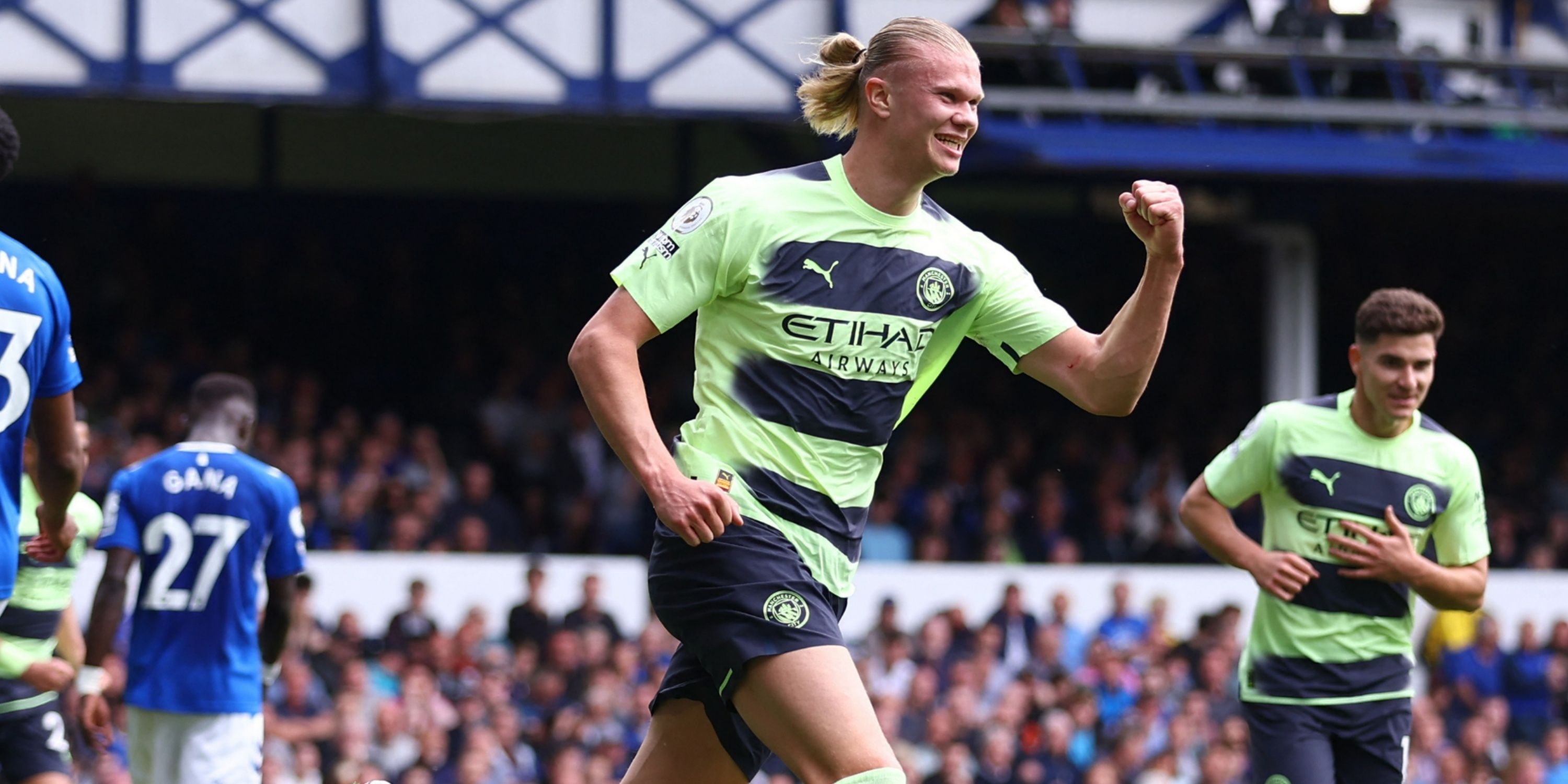 On top of his ridiculous goal tally, Haaland also chipped in with eight assists in his debut Premier League season. This amount was only bettered by Kevin De Bruyne and Riyad Mahrez in the City ranks but none of the Norwegian's assists came in the two meetings with West Ham.
| | |
| --- | --- |
| Games vs West Ham | 2 |
| Assists | 0 |
How many goal contributions does Erling Haaland have against West Ham United?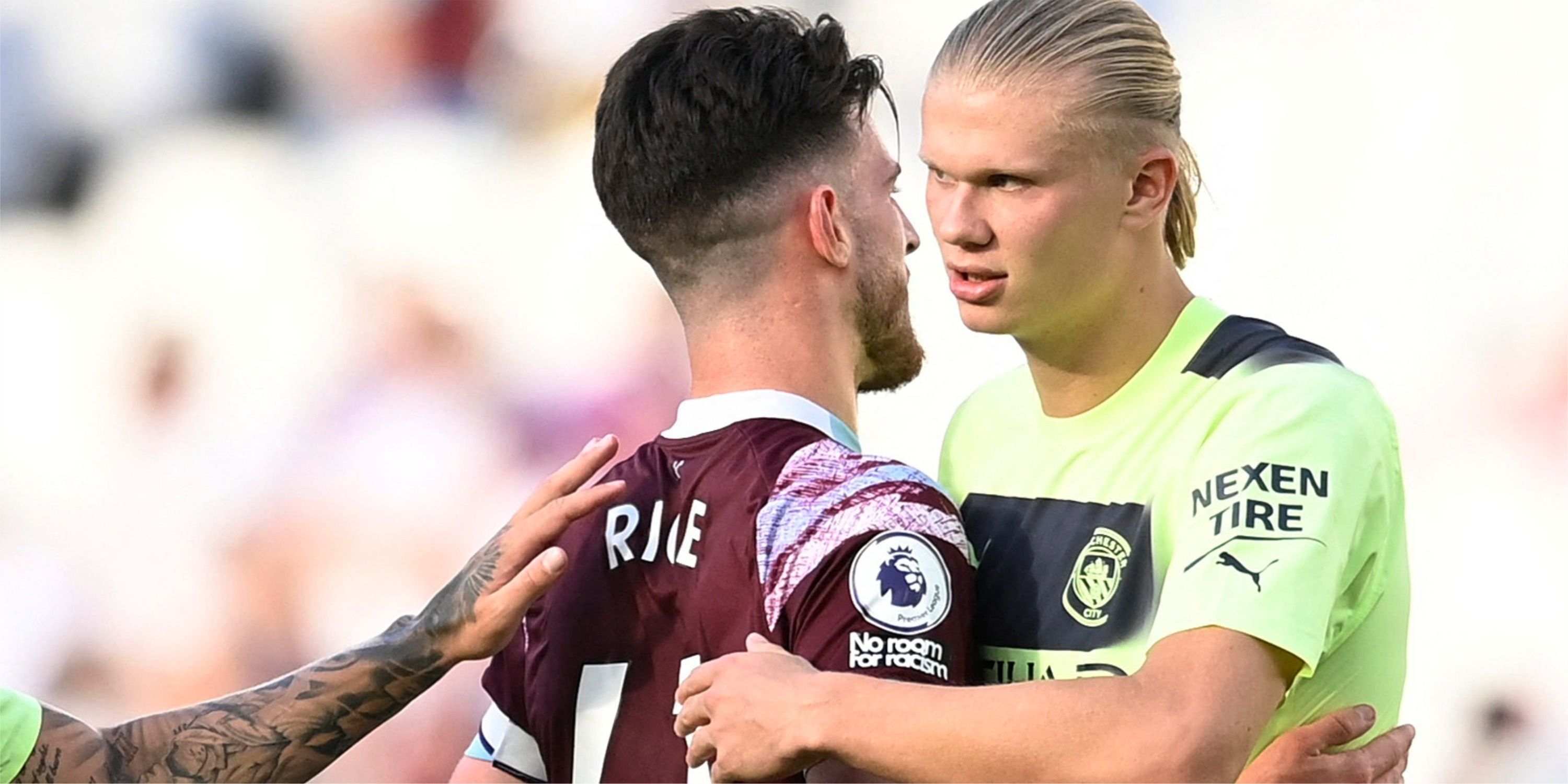 The previous stat is a bit of a giveaway when it comes to the answer to this question. Haaland's three goals in two league clashes with David Moyes' side encompass his total goal contributions.
| | |
| --- | --- |
| Games vs West Ham | 2 |
| Goals | 3 |
What is Erling Haaland's head-to-head record against West Ham United?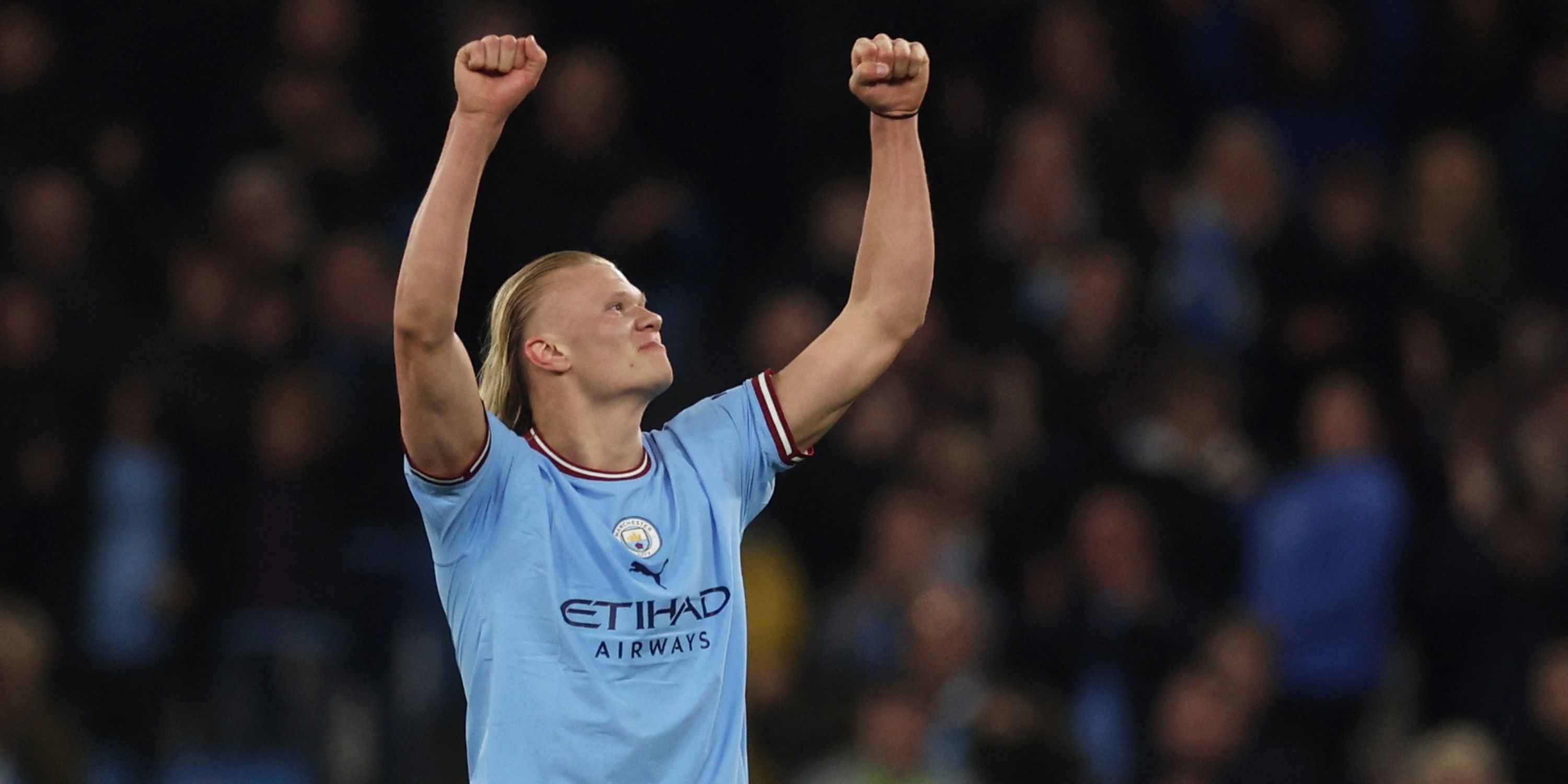 Not only did Haaland score three times against the Hammers last term but overall, Man City scored five unanswered goals in this fixture across the season. On the opening weekend, Guardiola's men won 2-0 with both goals coming from Haaland and then, when on home soil, the former Borussia Dortmund man scored once in a 3-0 victory.
| | |
| --- | --- |
| Games vs West Ham | 2 |
| Wins | 2 |
What is Erling Haaland's record at West Ham United?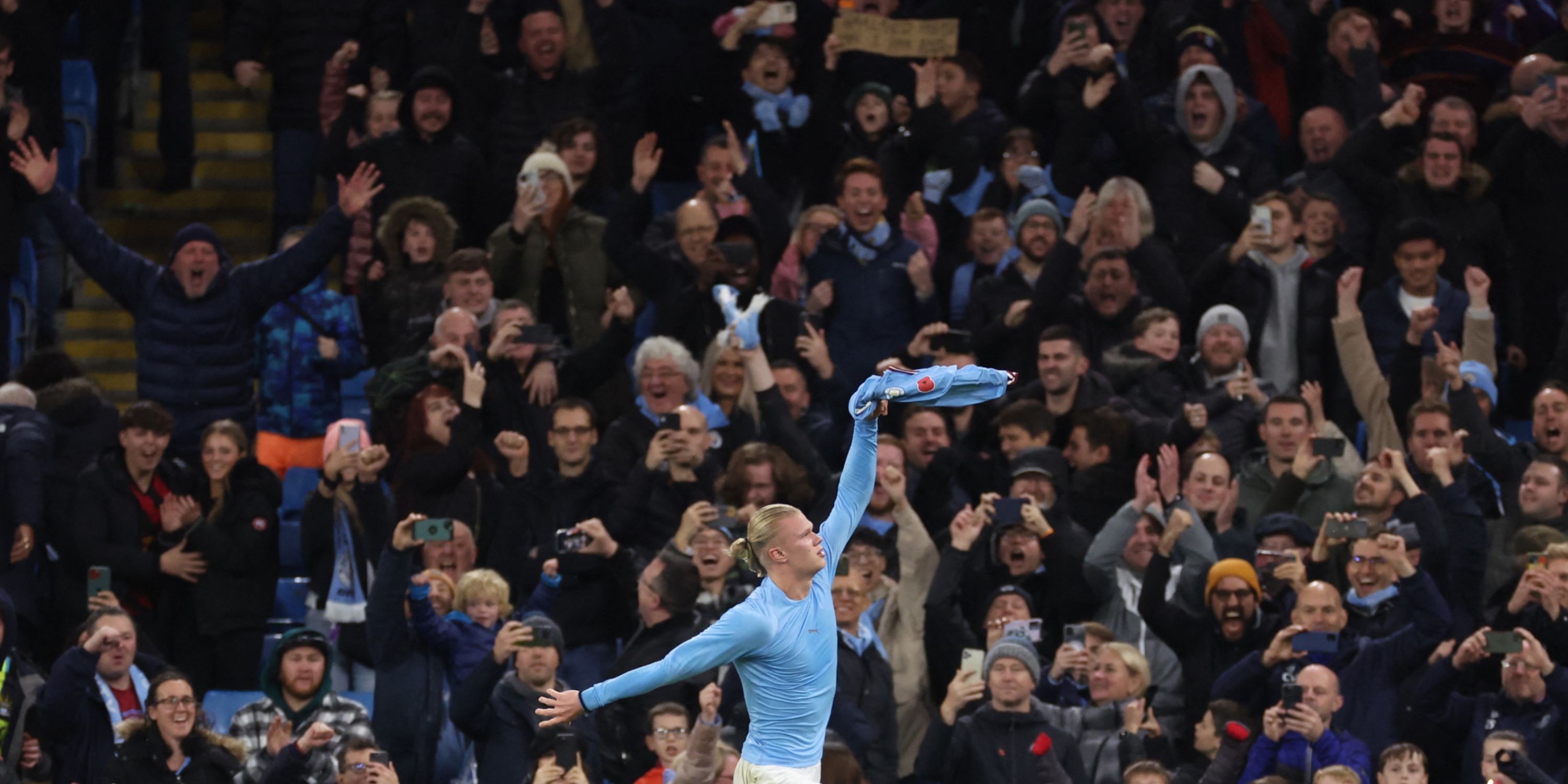 As previously mentioned Haaland netted twice against West Ham on what was his first-ever taste of Premier League football. Just moments after being subbed on in the place of Lukasz Fabianski, Frenchman Alphonse Areola brought down Haaland in the box and the striker got back to his feet to convert the penalty. It was then a pinpoint De Bruyne ball that opened up the West Ham defence and allowed Haaland to go streaming through on goal.
| | |
| --- | --- |
| Games away vs West Ham | 1 |
| Goals | 2 |
Who has Erling Haaland scored the most goals against?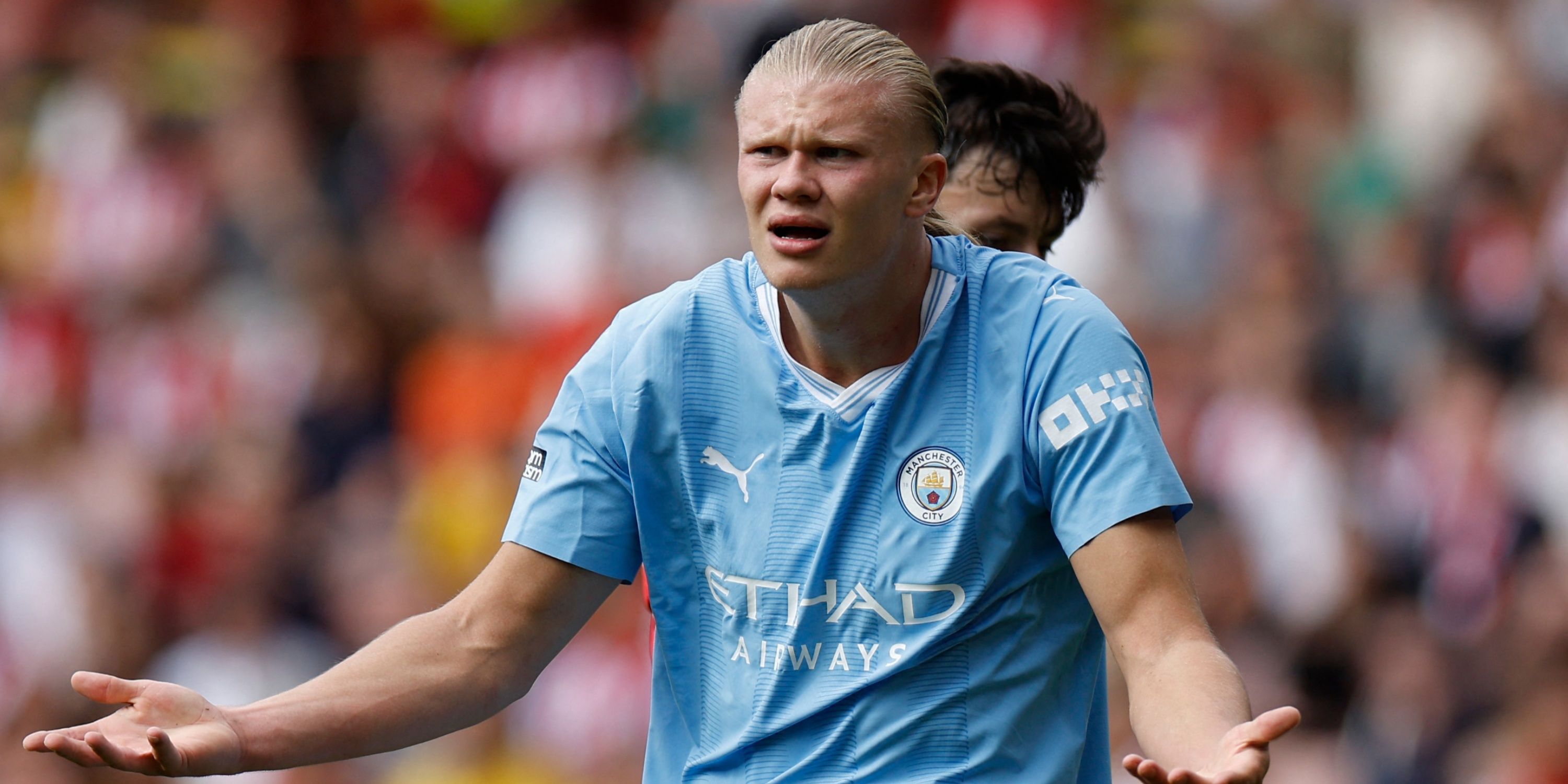 It maybe isn't surprising to see a few German teams atop of this list but a decent chunk of his goals against RB Leipzig came in a sky blue shirt.
Haaland netted five times in the second leg of their Champions League round of sixteen tie with Marco Rose's side. The Norwegian didn't score in the first leg and in one meeting as a Borussia Dortmund player, but he did score a brace in the other three games, totalling 11 in 6.
He may have lost every game against Bayern Munich as a Dortmund player but that didn't stop him from finding the back of the net 7 times against the German giants, 4 of which came in the league. Despite having never plied his trade in Spain, Sevilla are third on the list and they'll be sick of the sight of him given his 6 goals in 4 games.
Burnley have only just been promoted back to the Premier League and they are already Haaland's favourite English opponent. He scored twice on the opening-day win against the Clarets at the beginning of August. Meanwhile, last year, he netted three of the six goals in a City thrashing of Burnley in the FA Cup quarter-finals at the Etihad.
| | |
| --- | --- |
| Games vs RB Leipzig | 6 |
| Goals | 11 |
Who does Erling Haaland have the most goal contributions against?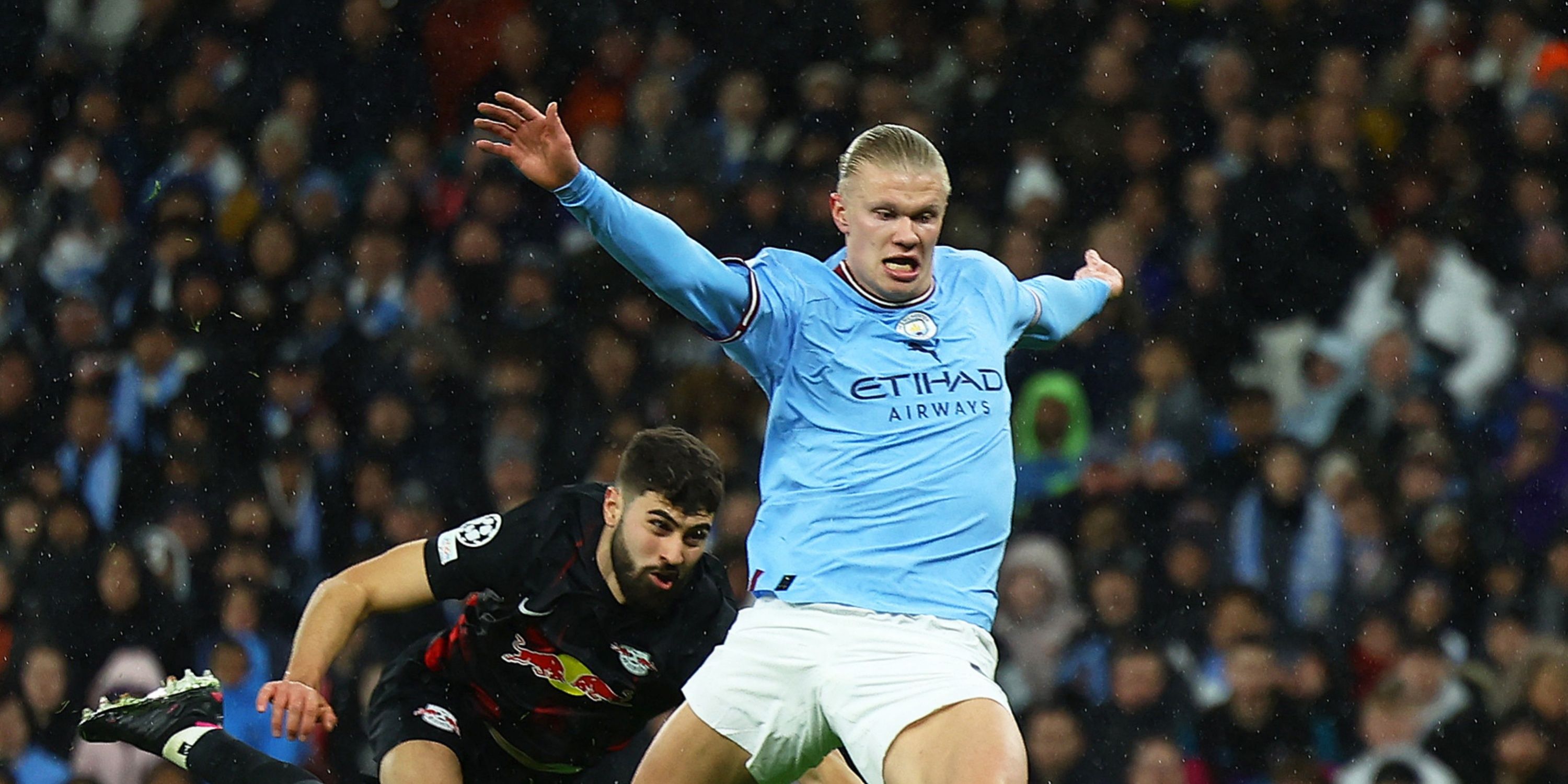 All of those goals for Haaland against RB Leipzig have done the damage with them topping the goal contribution charts as well. What makes this even more fascinating is that he is yet to chip in with an assist against them so it is all about the goals on that front.
Having contributed two assists against both Bayern and Sevilla, that duo aren't far behind Leipzig whilst Eintracht Frankfurt are the opponent against whom he has picked up the most assists with 4, totalling 7 goal contributions there.
Going back to the English point of view now that he is a Manchester City player and the two sides who he has managed two assists against are actually Manchester United and Arsenal. In 3 meetings with the Red Devils' he has amassed 5 goal contributions and it is 4 in 4 against last season's runners-up.
| | |
| --- | --- |
| Games vs RB Leipzig | 6 |
| Goal contributions | 11 |
How many goals does Erling Haaland have in September?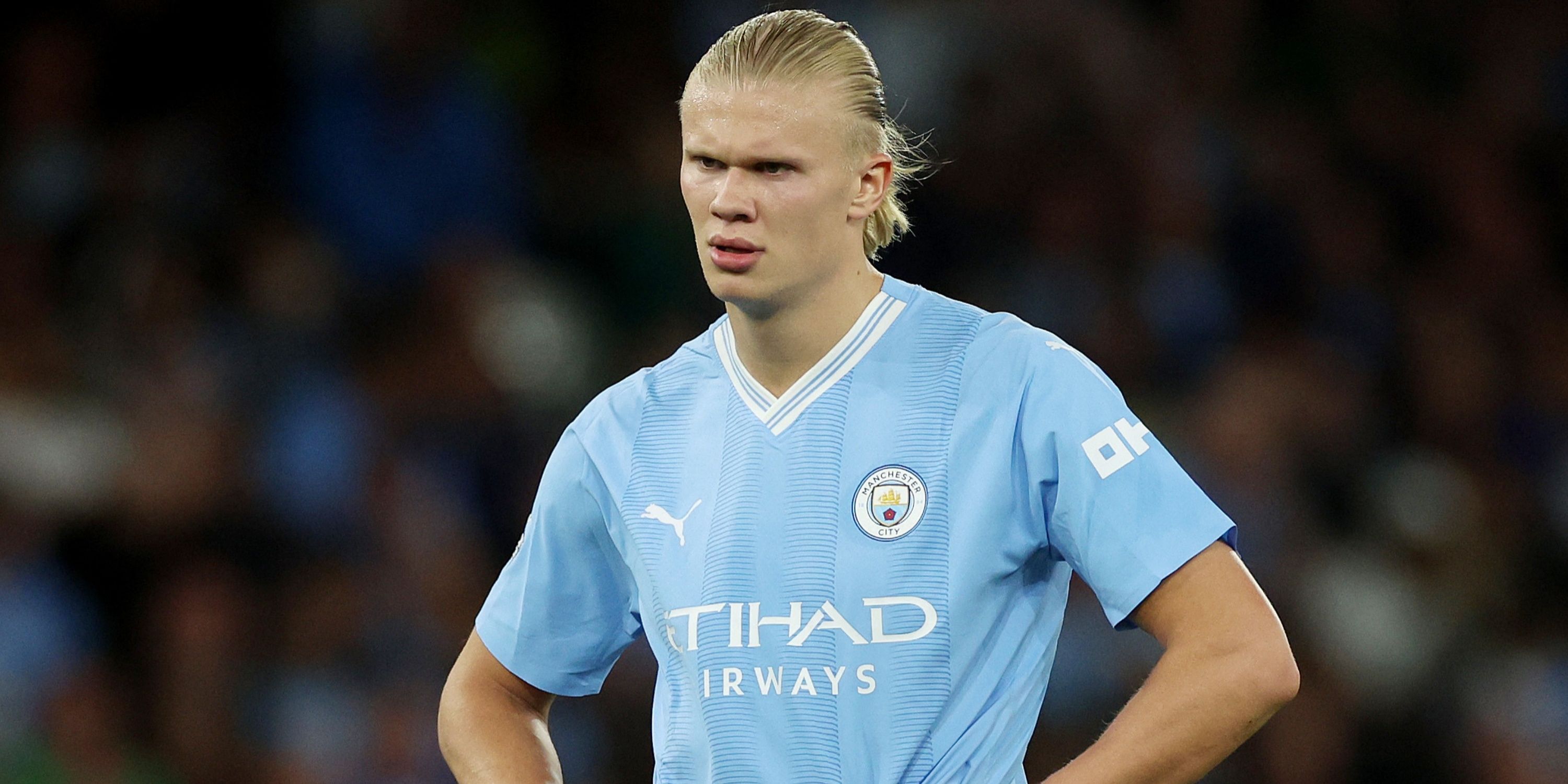 Haaland has of course only played Premier League football three times in September, including the recent game against Fulham, and didn't hang around in terms of getting up and running. He scored league goals against Aston Villa and Wolverhampton Wanderers, netted twice against Sevilla in the Champions League before finding the back of the Borussia Dortmund again too.
Finally, when wearing his Norway colours, Haaland beat Slovenia's Jan Oblak in a 2-1 Nations League defeat.
| | |
| --- | --- |
| Games in September | 7 |
| Goals | 9 |
What is Erling Haaland's overall Manchester City goal record?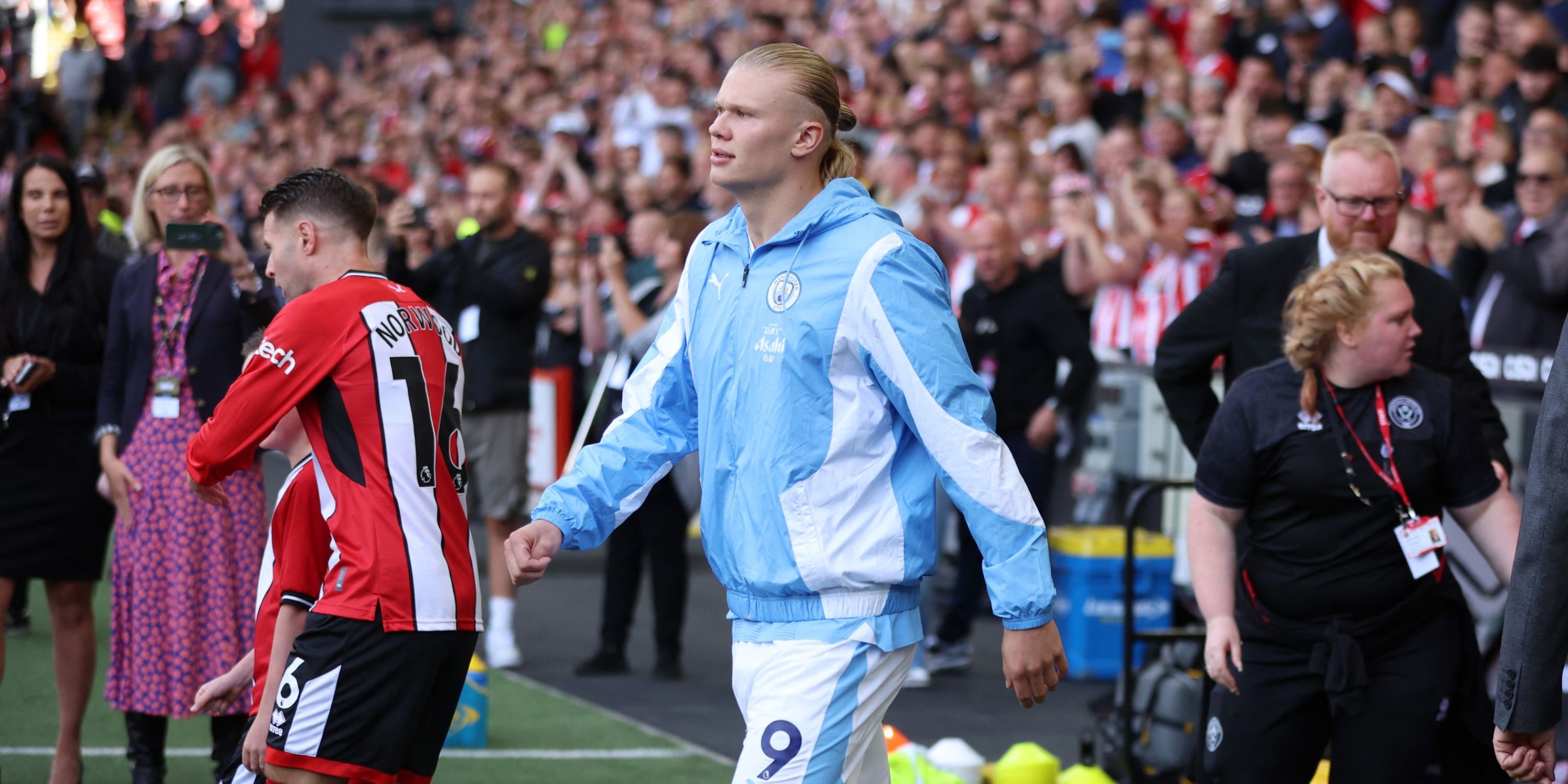 Haaland has 42 Premier League goals at the time of writing which has seen him already surpass names such as Dennis Wise, Mesut Ozil and El Hadji Diouf.
When it comes to all competitions, the Norwegian powerhouse has a crazy 58 goals in 59 outings, averaging out at a goal per 78 minutes on the field.
| | |
| --- | --- |
| Games at Manchester City | 59 |
| Goals | 58 |
What is Erling Haaland's overall Manchester City assist record?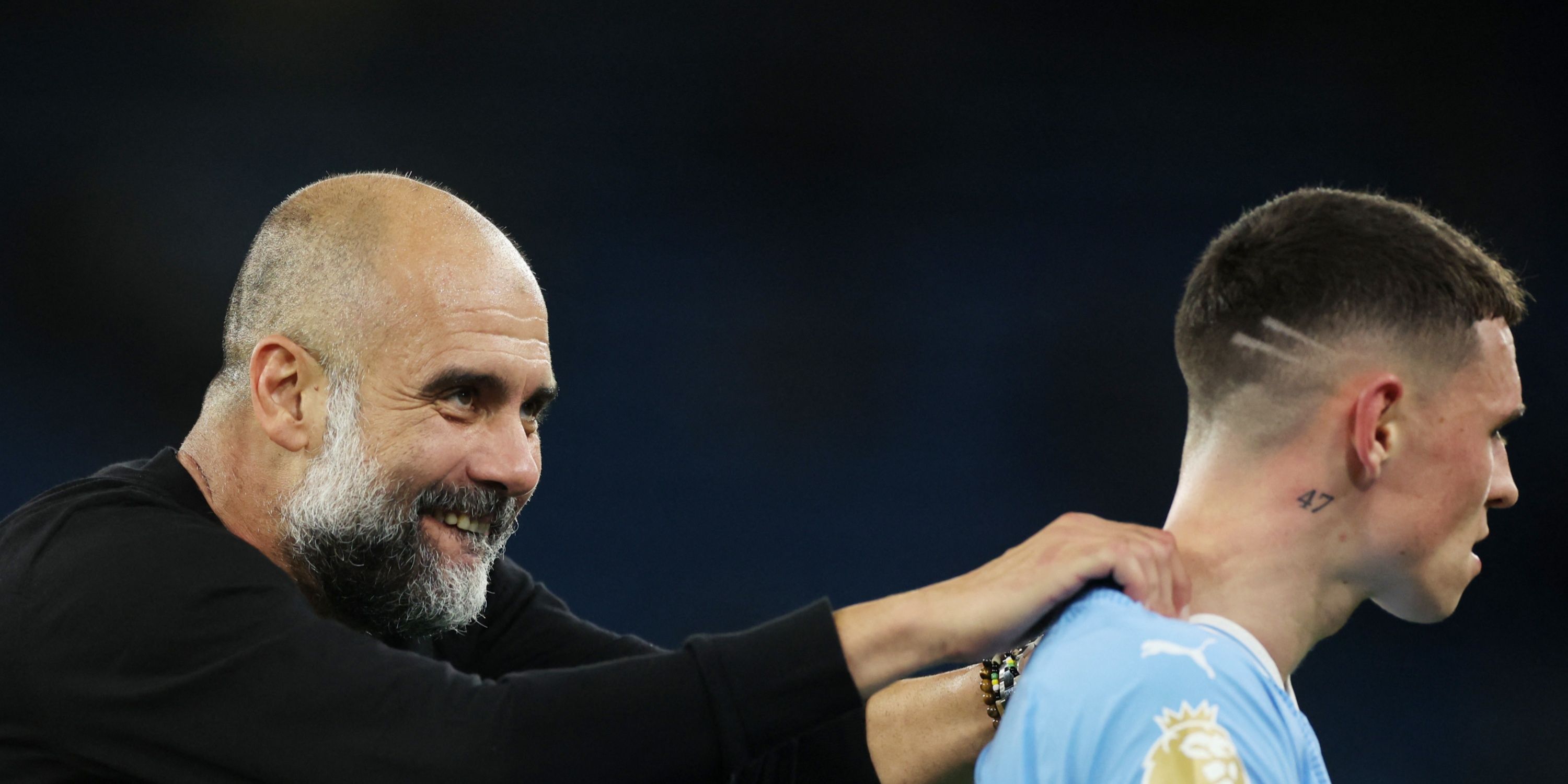 Given the fact that Haaland is averaging just under a goal a game from 59 matches, it shouldn't come as a surprise that he isn't as prolific when it comes to assisting others. That being said, 10 assists is still a very respectable return and as previously mentioned, only two of his Man City teammates assisted more goals than him last term.
| | |
| --- | --- |
| Games at Manchester City | 59 |
| Assists | 10 |
What is Erling Haaland's Premier League goal record?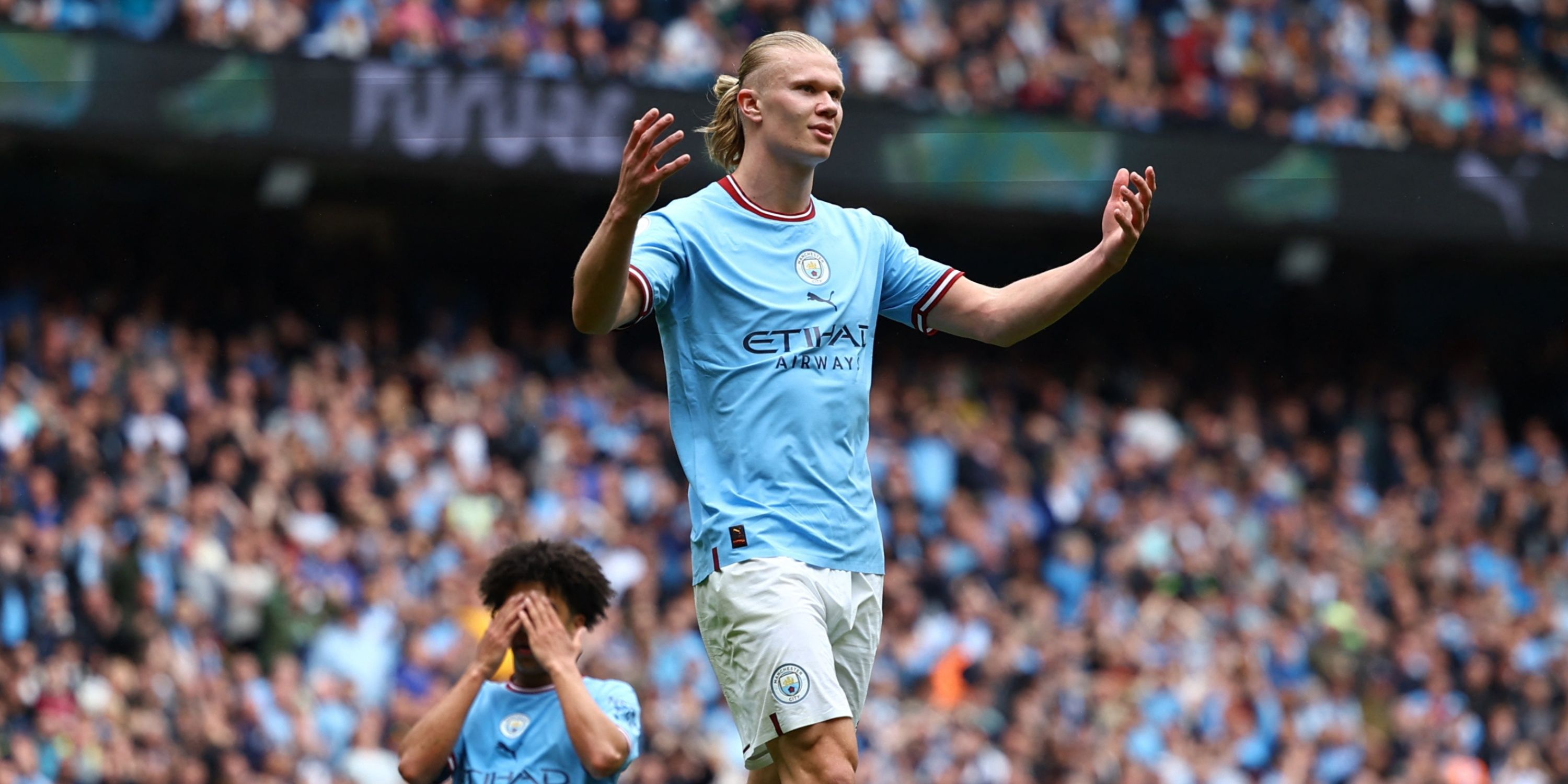 Haaland of course won the golden boot as City worked their way towards another Premier League title last season. He scored 36 last term which was 6 ahead of Harry Kane and now this time around, he already has three to his name.
| | |
| --- | --- |
| Premier League games | 39 |
| Goals | 42 |
What was Erling Haaland's record last season?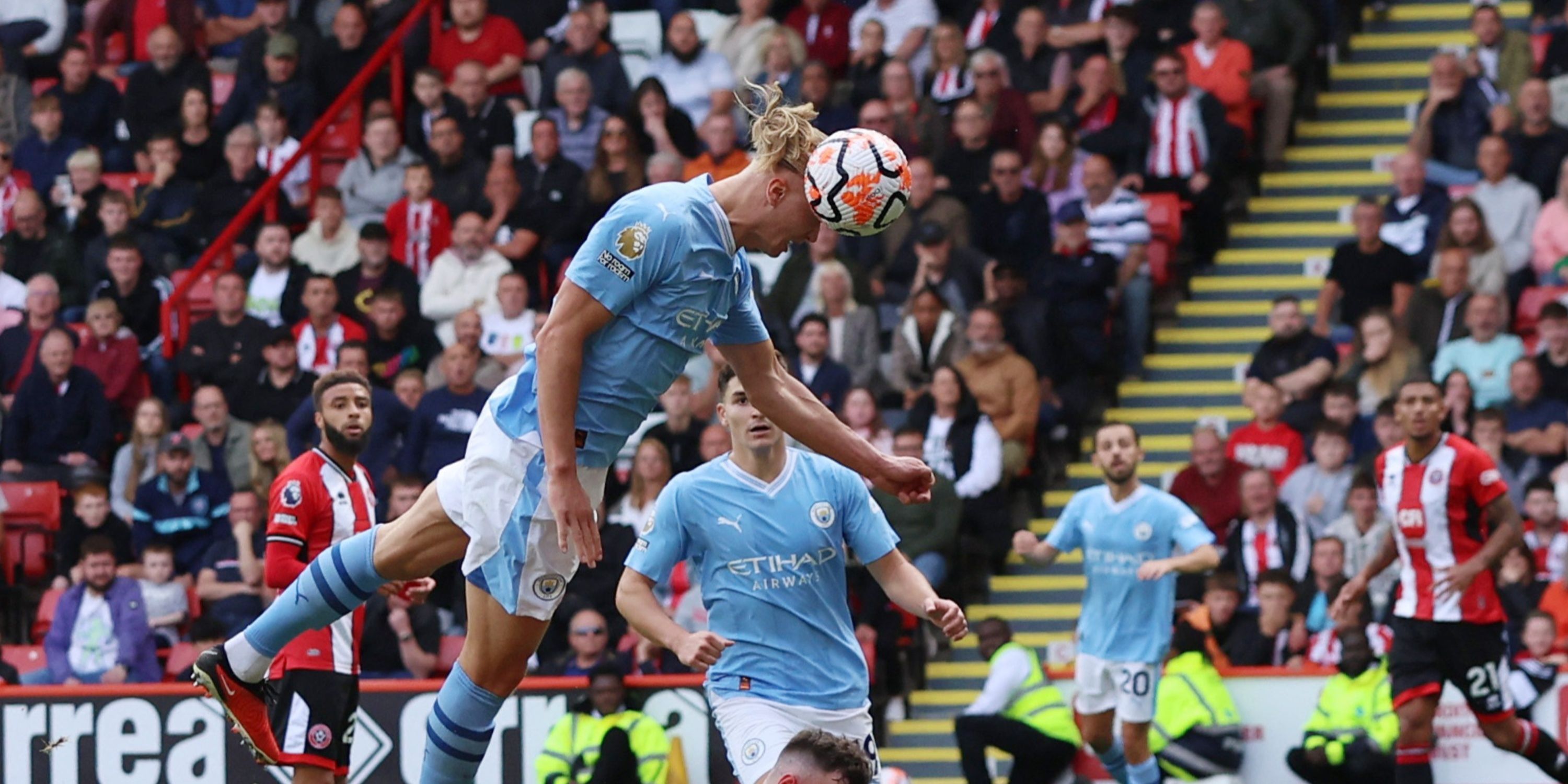 As previously mentioned, Haaland won the first of many PL golden boots in his career and reached a record-breaking tally too, surpassing the likes of Mohamed Salah, Alan Shearer and Andy Cole.
| | |
| --- | --- |
| 2022/2023 Premier League games | 35 |
| Goal contributions | 44 |
What is Manchester City's record against West Ham United?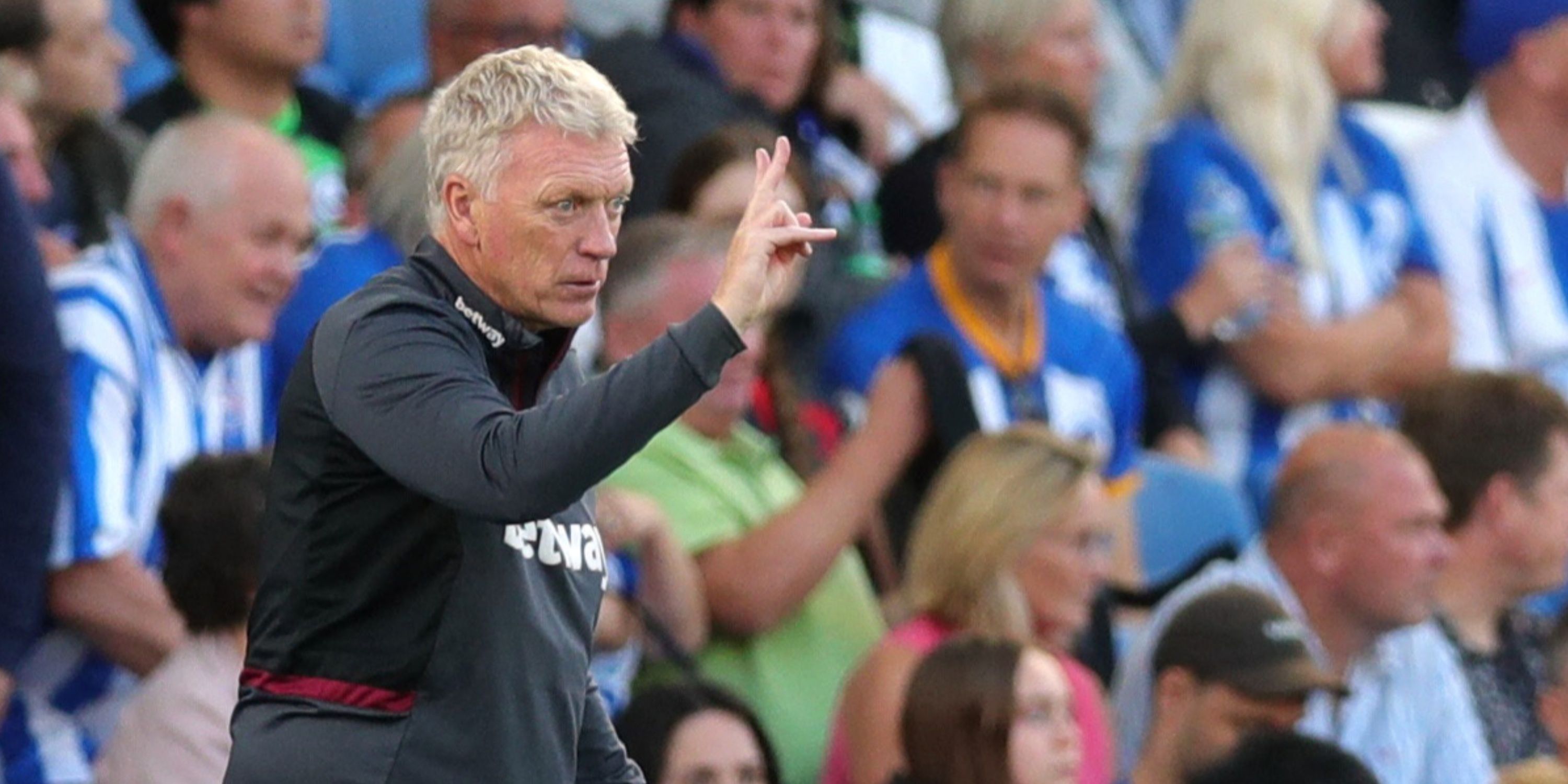 Given their dominance of English football in the last decade or so, it is hardly a surprise that Manchester City rarely falter against West Ham. When you take in consideration the full history of this fixture though, it tells the story of a much more even playing field.
The last time that the Irons' beat Manchester City in the Premier League came in the 2015/16 season, Victor Moses and Diafra Sakho scoring in the first half to help Slaven Bilic's side beat that of Manuel Pellegrini 2-1.
Just two years ago though, after neither side was able to find the back of the net in 210 minutes of football though, West Ham knocked City out of the League Cup at the round of 16 stage. Phil Foden missed the only penalty of the shootout and Said Benrahma struck home the decisive spot-kick.
What are Manchester City's recent results against West Ham United?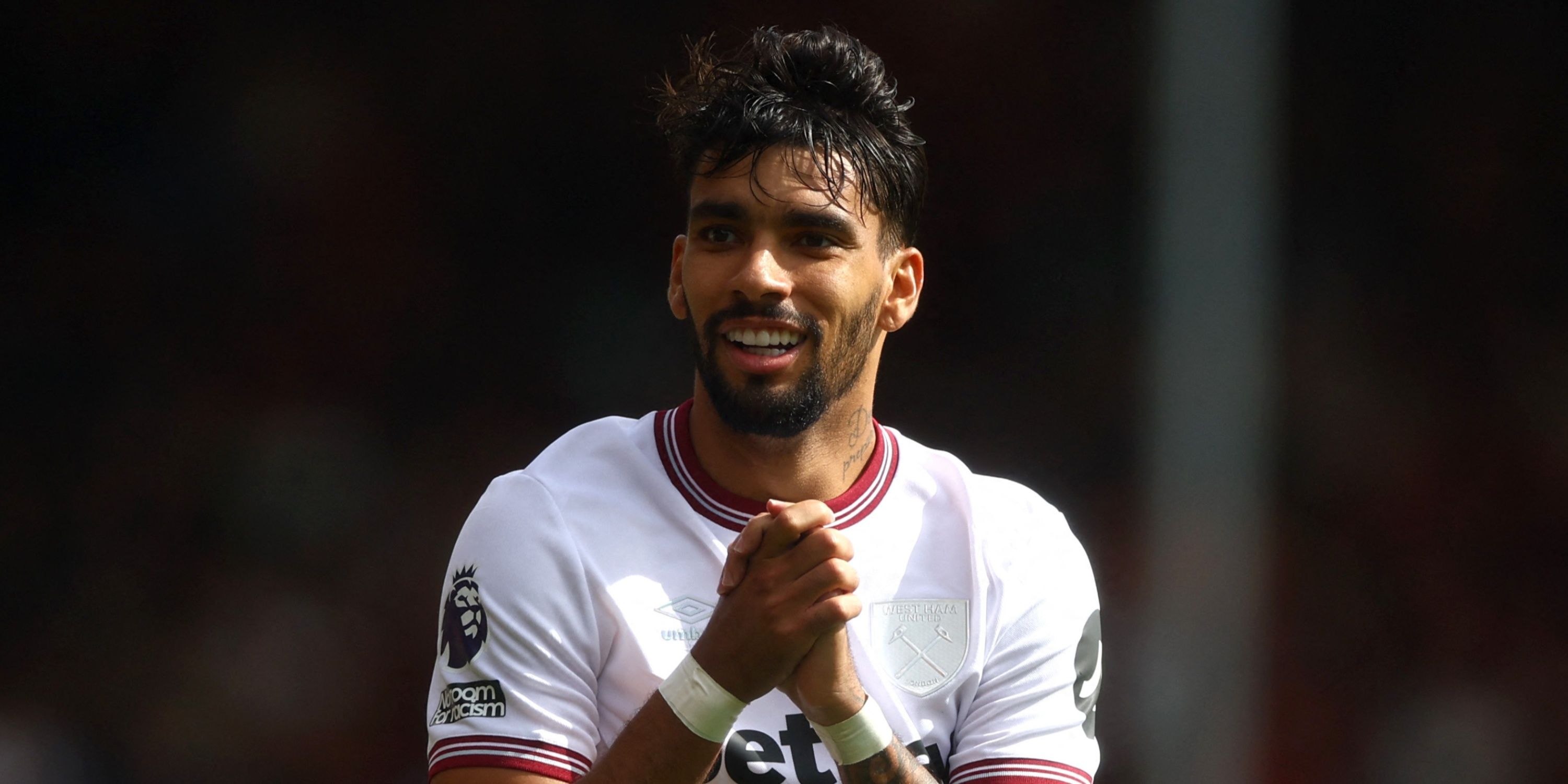 These two wins for the Hammers weren't that along but when looking at the last 10 times this fixture has been played out in the Premier League, the West Ham faithful may want to look away now.
City haven't lost in their last 10 and in that period they have won by an aggregate of 24-5.
| | |
| --- | --- |
| Last 10 games | n/a |
| Won | 8 |
| Drawn | 2 |
| Lost | 0 |
When is West Ham United vs Manchester City?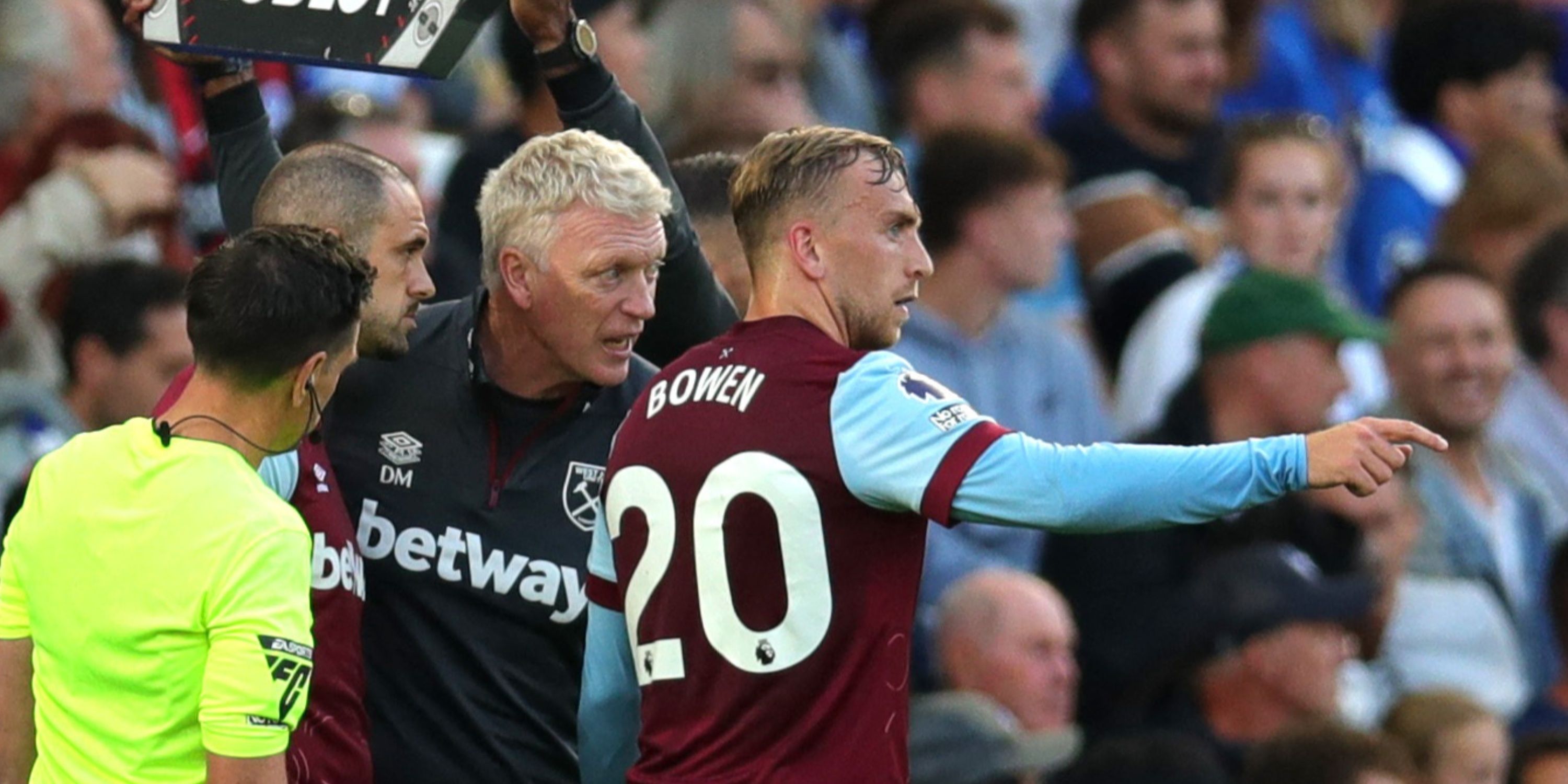 Manchester City will visit the London Stadium on Saturday 16th of September at 15:00 (GMT) and so won't be available on television.
Lucas Paqueta will be going against the team who tried hard to sign him this summer as well as fellow countryman Ederson who is of course between the sticks for Manchester City.
On the other hand, two former Chelsea teammates will cross paths in the form of Emerson and Mateo Kovacic. The latter switched London for Manchester this summer whilst this will be the former's second season wearing claret and blue.