Footage has emerged of Erik ten Hag being asked by a fan if Manchester United are signing Jude Bellingham or Kylian Mbappe this year.
Bellingham and Mbappe are two of the most sought-after footballers on the planet that every top European club would love to sign at the earliest opportunity.
Both players, aged 19 and 24 respectively, further enhanced their reputations during the Qatar World Cup.
Bellingham, playing in his first ever major tournament, was one of England's standout performers.
Mbappe, meanwhile, won the World Cup Golden Boot award with eight goals, including a record-equalling hat-trick for France in the final against Argentina.
Bellingham is under contract at Borussia Dortmund until 2025 but it would be a surprise if the midfielder doesn't move on this summer.
Liverpool and Real Madrid are reportedly at the front of the queue for the gifted teenager's signature.
MANCHESTER, ENGLAND – SEPTEMBER 14: Jude Bellingham of Borussia Dortmund celebrates after scoring their sides first goal during the UEFA Champions League group G match between Manchester City and Borussia Dortmund at Etihad Stadium on September 14, 2022 in Manchester, England. (Photo by Alex Pantling/Getty Images)
Mbappe signed a three-year contract extension with Paris Saint-Germain last May, keeping him tied to the French champions until 2025, but there's been plenty of speculation in recent months suggesting the world-class forward is far from happy at the Parc des Princes.
Real Madrid would be the most likely destination for Mbappe were he to leave PSG.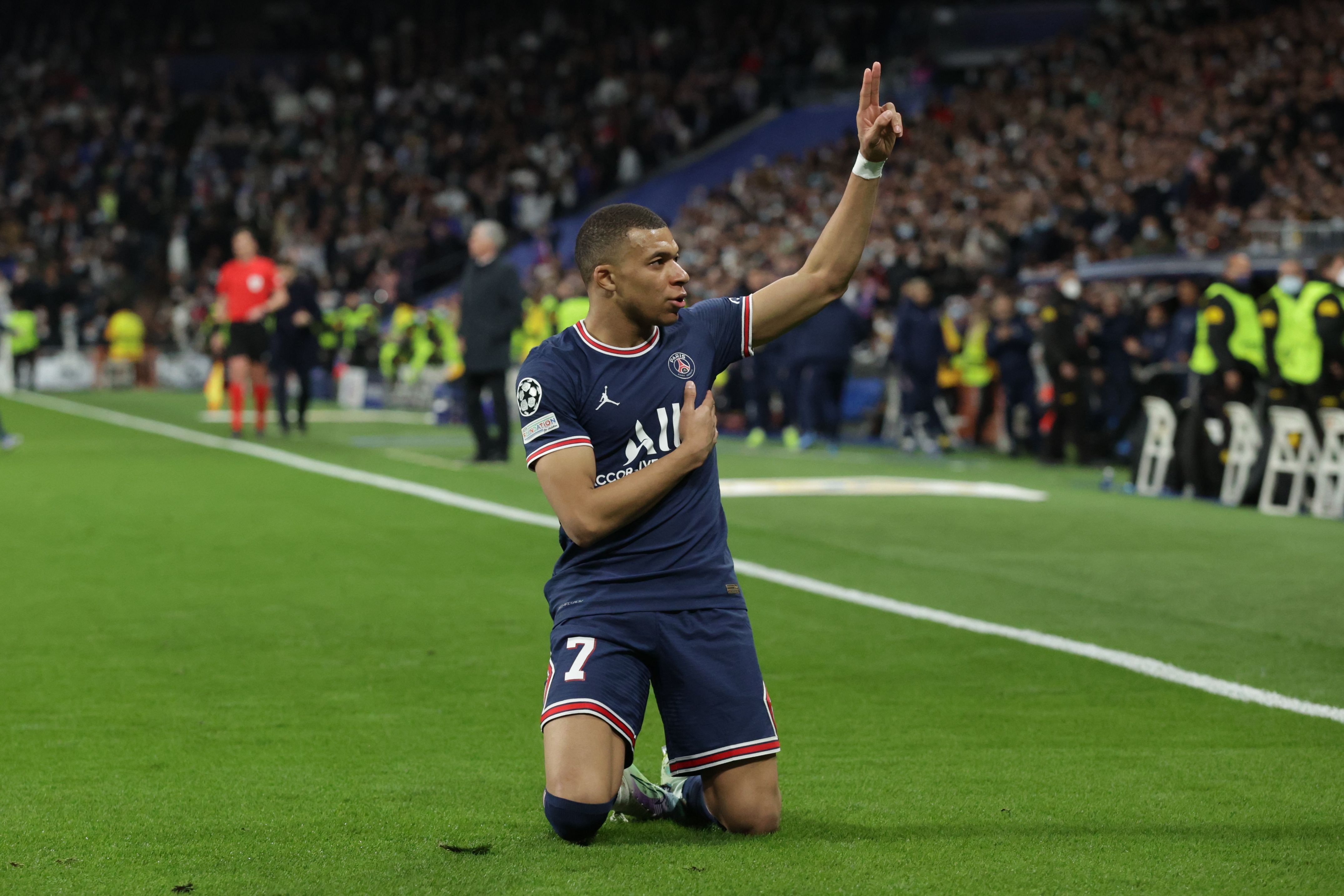 MADRID, SPAIN – MARCH 09: Kylian Mbappe of Paris Saint-Germain celebrates scoring their opening goal during the UEFA Champions League Round Of Sixteen Leg Two match between Real Madrid and Paris Saint-Germain at Estadio Santiago Bernabeu on March 09, 2022 in Madrid, Spain. (Photo by Gonzalo Arroyo Moreno/Getty Images)
Whether Man Utd would stand any realistic of signing either superstar this year is doubtful – even if the club secure a top-four finish and Champions League football for next season.
While the Red Devils appear to be heading in the right direction under Ten Hag, who replaced interim head coach Ralf Rangnick in the summer, there's still plenty of work to be done before fans can confidently state that their giant club are truly back.
Still, fans won't give up hope that players like Bellingham and Mbappe will still be half-tempted to join Man United because of the club's illustrious history and global reputation.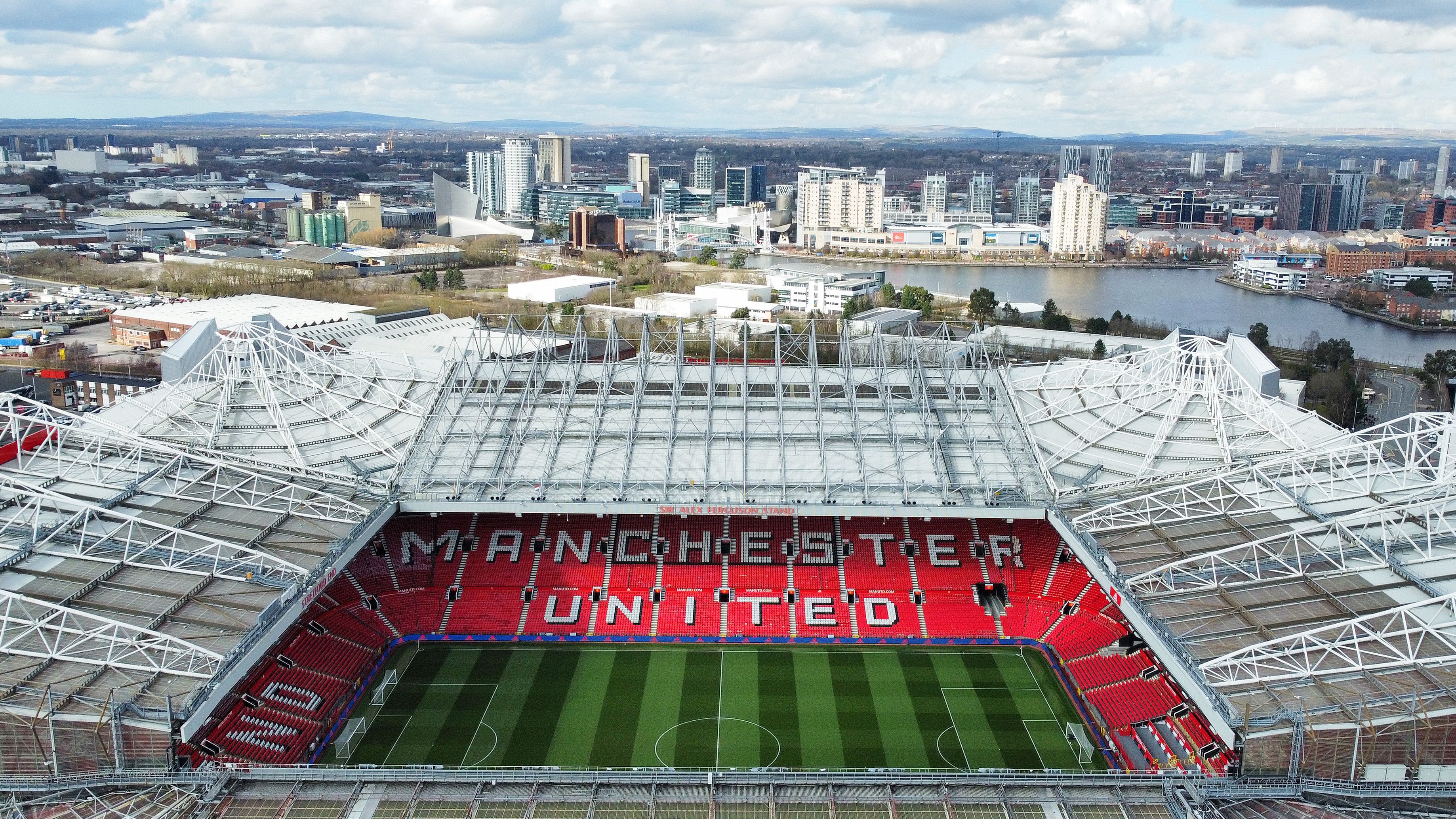 MANCHESTER, ENGLAND – MARCH 12: (EDITORS NOTE: This photograph was taken using a drone) A general view of Old Trafford prior to the Premier League match between Manchester United and Tottenham Hotspur at Old Trafford on March 12, 2022 in Manchester, England. (Photo by Michael Regan/Getty Images)
Fan asks Ten Hag if Man Utd are signing Bellingham or Mbappe
One young supporter met Ten Hag, who was in his car near the club's training ground, and asked: "Do you think you're gonna sign Jude Bellingham? Or Mbappe?"
Another fan then said: "Why don't you get both?"
Ten Hag responded: "Have you [got] some pennies for me?"
The older fan said: "We'll find some pennies, mate. You keep doing what you're doing, we'll find the pennies!"
Watch the video here:
No wonder United fans love him.
Man Utd have improved under Ten Hag
After a rocky start to life as Man Utd manager, Ten Hag has quickly got the club's supporters onside.
United's results and performance levels have drastically improved under the Dutch coach, whose team currently sit fourth in the Premier League table, nine points behind leaders Arsenal.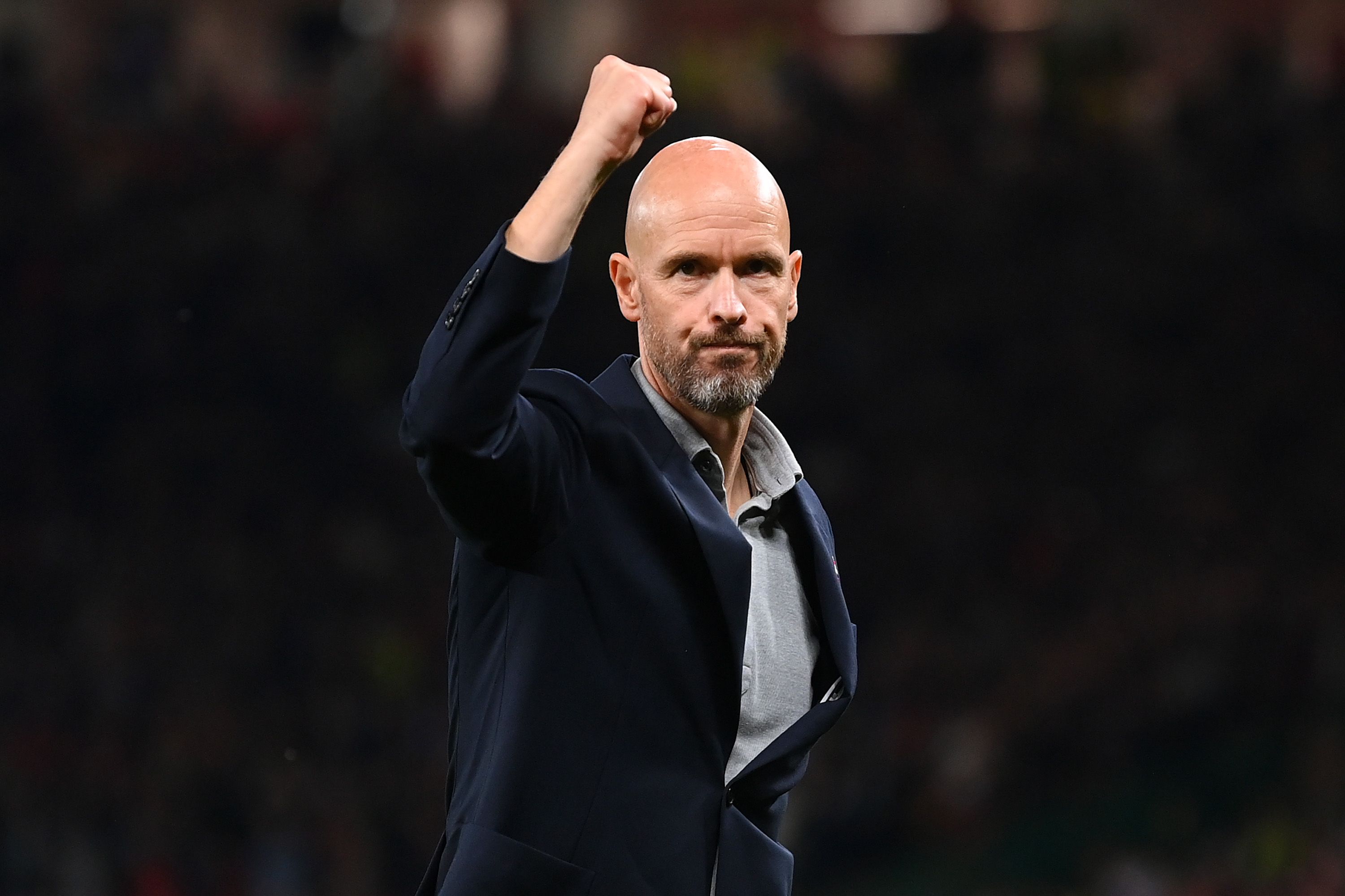 MANCHESTER, ENGLAND – AUGUST 22: Erik ten Hag, Manager of Manchester United celebrates after victory in the Premier League match between Manchester United and Liverpool FC at Old Trafford on August 22, 2022 in Manchester, England. (Photo by Michael Regan/Getty Images)
QUIZ: How much do you remember about football in 2022?
Latest transfer news (Football Terrace)
---
You can find all of the latest football news and rumours right here.