Everton recruited well in the summer given their immense financial predicament, which has seen them fall dangerously close to failing to comply with the FFP regulations.
Amidst the marquee signing of Beto for £30m, this was a move that has seen the fee deferred until the next financial year, whilst the other acquisitions largely marked a myriad of free transfers and loan moves. Sean Dyche and Kevin Thelwell have inherited quite the mess, but they took great strides towards fixing it last window.
With their Premier League rivals (at the time) having written to the league regarding the Toffees' unruly spending of the past, they were referred to an independent commission back in March despite their unwavering stance that they had in fact complied with the rules.
With the results still yet to be found, the work goes on to ease their FFP headache regardless as the new stadium continues to drain their resources.
Fortunately, one option they do have to earn pure profit in the eyes of the UEFA is by selling on academy graduates, as they do not count the expenditure clubs undertake regarding their youth academies, but do count the profit made from a sale.
This has been a keen option that the Merseyside club has used on a number of occasions in the past, with Ross Barkley, Francis Jeffers, Wayne Rooney and more having flown the nest for admirable fees to offset their fiscal ailments.
With a potential move-in date to Bramley-Moore Dock scheduled at around mid-way through the 2024/25 season, it is clear that this is a strategy they are seeking to employ until they can crawl across the finish line and once again begin raking in big revenue without that constant drain going on in the background.
One such recent example is that of Tom Cannon.
How much did Everton sell Tom Cannon for?

This new strategy was emphasised over the summer with a few key departures, as Ellis Simms, Ishe Samuels-Smith and Cannon all being sold despite the huge potential they commanded.
The latter probably marked the most disappointing of those sales, as despite the £7.5m recouped, he arguably held the most promise given his exceptional goalscoring figures at youth level.
Having made just four first-team appearances, it admittedly marked a huge fee for someone so unproven at the senior level. However, with 29 goals in 42 games for the U18s, and having scored eight in 20 Championship appearances for Preston North End just last season, it is understandable why the relegated Foxes swooped for him.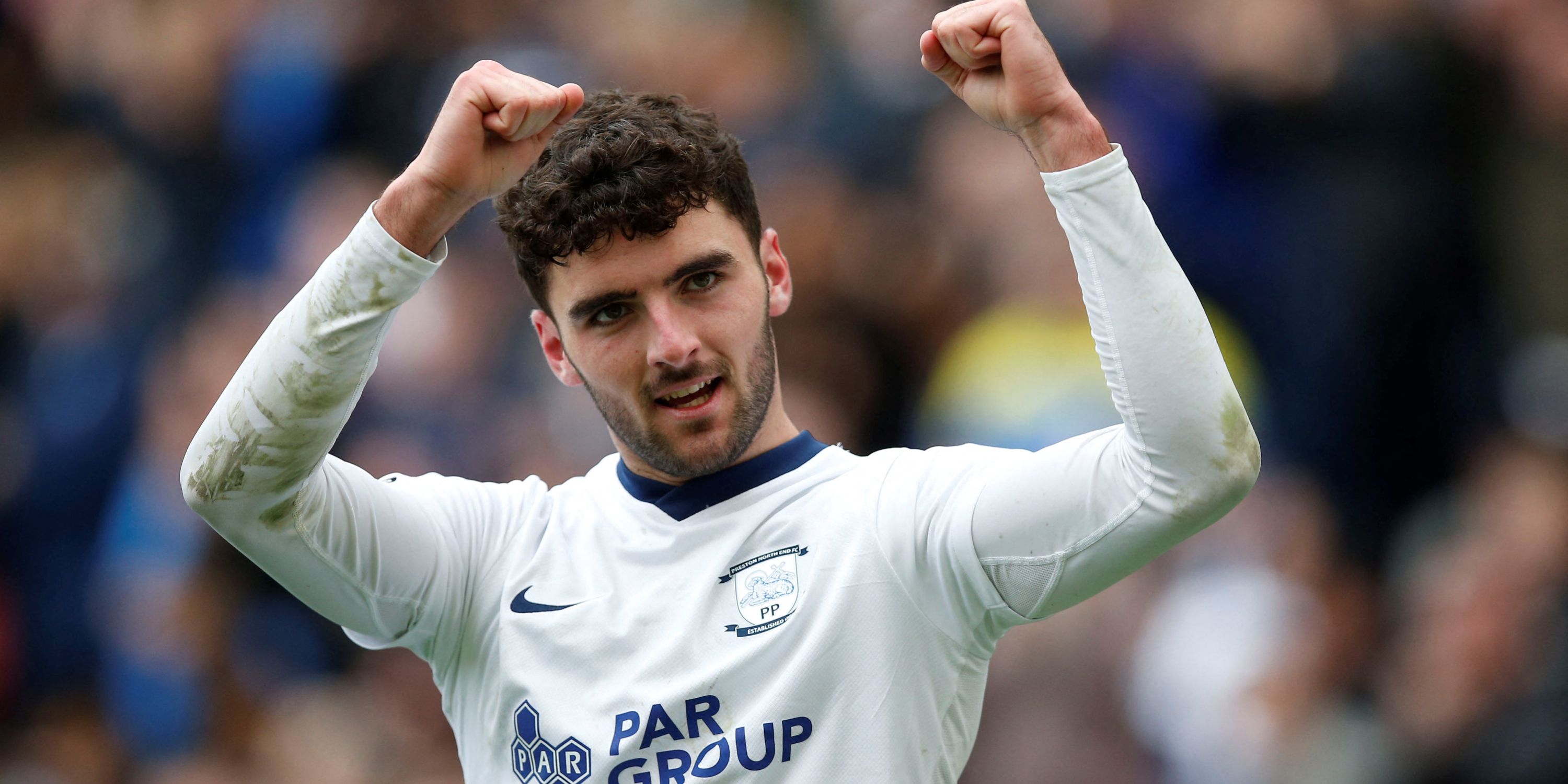 His presence will be missed though even if he remained largely uninfluential, with his temporary teammate Ryan Ledson even noting: "Tom Cannon has been absolutely brilliant. He's a credit to himself and Everton Football Club. Since the second he's come through the door he's worked hard, got his head down and he's a nice kid. He's 20 years of age, has the world at his feet and all he needs to do is focus on himself and scoring goals because he can go wherever he wants to be."
So, with his departure now sealed and Dyche having bolstered the first-team squad sufficiently, the task now turns to forging their next great academy star who could either spearhead their survival push or earn them another huge sum.
However, with the wealth of attacking talent they now boast after investing heavily over the summer, perhaps any progression could be geared towards the latter as they seek to juggle the FFP investigation which looms over their season.
Who is Francis Okoronkwo?

One man who could step into Cannon's boots is Francis Okoronkwo, who despite only moving to Everton in 2021 has seemingly already adjusted to life in Merseyside given how immediately prolific he has proven himself to be.
A natural striker, described on Everton's official website as "a skilful attacker who possesses impressive speed, movement, and balance", the 18-year-old finisher has already fast-tracked his development by thriving for the U18s, earning a swift promotion.
Scoring three in his first eight games in the U18s Premier League, as well as three more in as many FA Youth Cup games, the 2022/23 campaign marked his first as a regular in the Premier League 2. A return of six goal contributions was admirable, with his dynamism and trickery often leading to being forced out wide to accommodate others in the side.
This versatility will likely have caught Dyche's eye already, given how he has taken to Arnaut Danjuma, who too boasts a similar profile as a trickster capable of playing up front or off the left.
| Everton's Record Academy Sales | Fee Paid |
| --- | --- |
| Anthony Gordon (Newcastle United) | £39m |
| Wayne Rooney (Manchester United) | £32m |
| Ross Barkley (Chelsea) | £14m |
| Francis Jeffers (Arsenal) | £13m |
| Jack Rodwell (Manchester City) | £12.8m |
All fees via Transfermarkt
By his own admission, Okoronkwo loves to get the fans off their seats when they come to watch him play, which is suggestive that he is more suited to a wider role. Just last year he gave a glowing account of himself when previewing their FA Youth Cup clash with Sheffield United: "I'm feeling good going into Friday's match and I think the most important thing in football is to be confident.
"I like to excite. I want to get on the ball and make people smile. I enjoy running with the ball, trying to find my teammates in the best positions and trying to score and assist. I'm loving it at Everton so far. All the players want to win, we're all striving for the same goal. The coaches are helping us. I just love being around this club."
Slowly improving with each season, and sure to evolve physically too given his emergence at a higher youth level, the sky really is the limit for the Blyth-born marksman who clearly has pace and trickery in abundance to partner with his cutting edge in front of goal.
However, such is the brutal reality of Everton at the moment, fans will want to hold off on getting too attached to their newest teenage sensation.
Too often in the past have they seen academy stars sold with haste, as the money gets swallowed up into a financial black hole. Although many will know where the finances are headed now, the club must be run with incredible precision as that move-in date nears, with the sale of future academy stars sure to aid in the ease of that stadium switch.
Should he burst into the first-team to aid Dyche's side, or follow a similar path to Cannon, either way he is already taking great strides towards being the club's next breakout star.