Bundesliga referee, Patrick Ittrich, has suggested several new rules in an attempt to improve football.
For decades, football laws have remained largely the same.
Okay, there has been the odd tweak to the wording of existing rules but there hasn't been a dramatic change despite the introduction of technology.
But if Ittrich gets his way, that could be about to change.
The German referee has suggested a number of new laws that could change football forever.
They focus on four aspects of the game.
Tactical fouls
Tactical fouls are one of the most frustrating aspects of football. To prevent a counter-attack, teams often make cynical fouls around the halfway line to put a stop to a dangerous situation. It always results in a yellow card but a free kick 50 yards away from the goal with the opposition all back in position hardly seems fair.
Ittrich has suggested moving the resulting free kick in a bid to prevent these tactical fouls.
"For a tactical foul in midfield, a free kick should be awarded 17 metres from goal. How often would we see such fouls then?" Ittrich says.
You know what? We don't think it's a bad idea.
Feigning injury
Ittrich really doesn't like players exaggerating injury and believes they should be sidelined for three minutes for doing so.
"If a player rolls on the floor three times and needs a doctor, get him one and make him wait outside for three minutes. How quickly do you think the player will stand up?" Ittrich says.
Sorry, we're not on board with this one.
Players who are in genuine pain could get wrongly penalised. Will we have VAR judging whether they've rolled over twice or three times? Players have to leave the field if they get treatment and we think that's enough of a deterrent.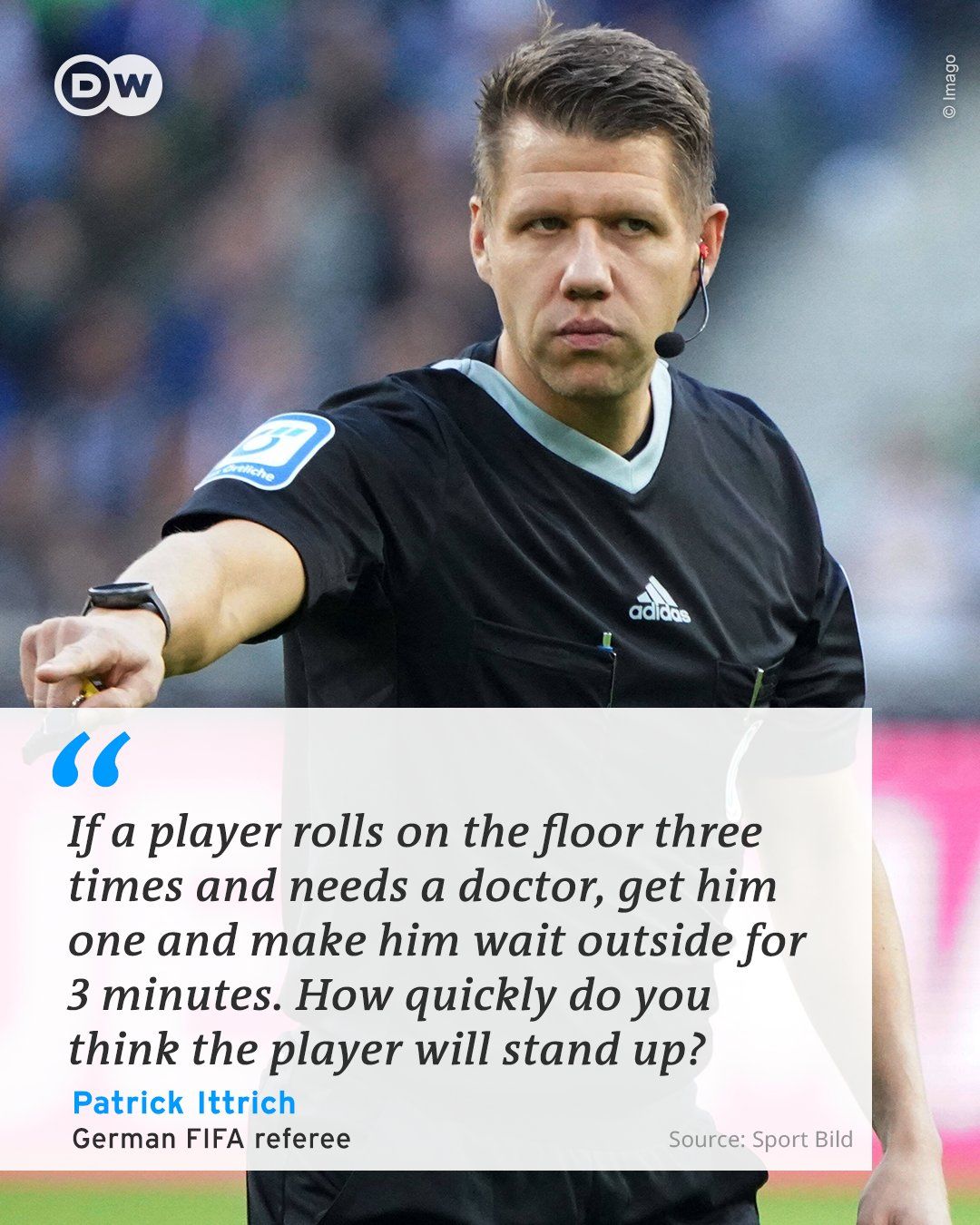 Referee abuse
Considering he is one, it's no surprise that Ittich isn't a fan of officials being abused. To be fair, nobody should turn up to work to be abused.
Ittrich has a solution.
"If a player insults a referee, send them outside for 10 minutes to cool down. Go cycling to warm up before coming back in. We can learn from handball in that respect," Ittrich says.
Will it stop players from abusing referees? Sure. But the need to introduce sin bins in football as a result seems unnecessary. Surely yellow and red cards do the job?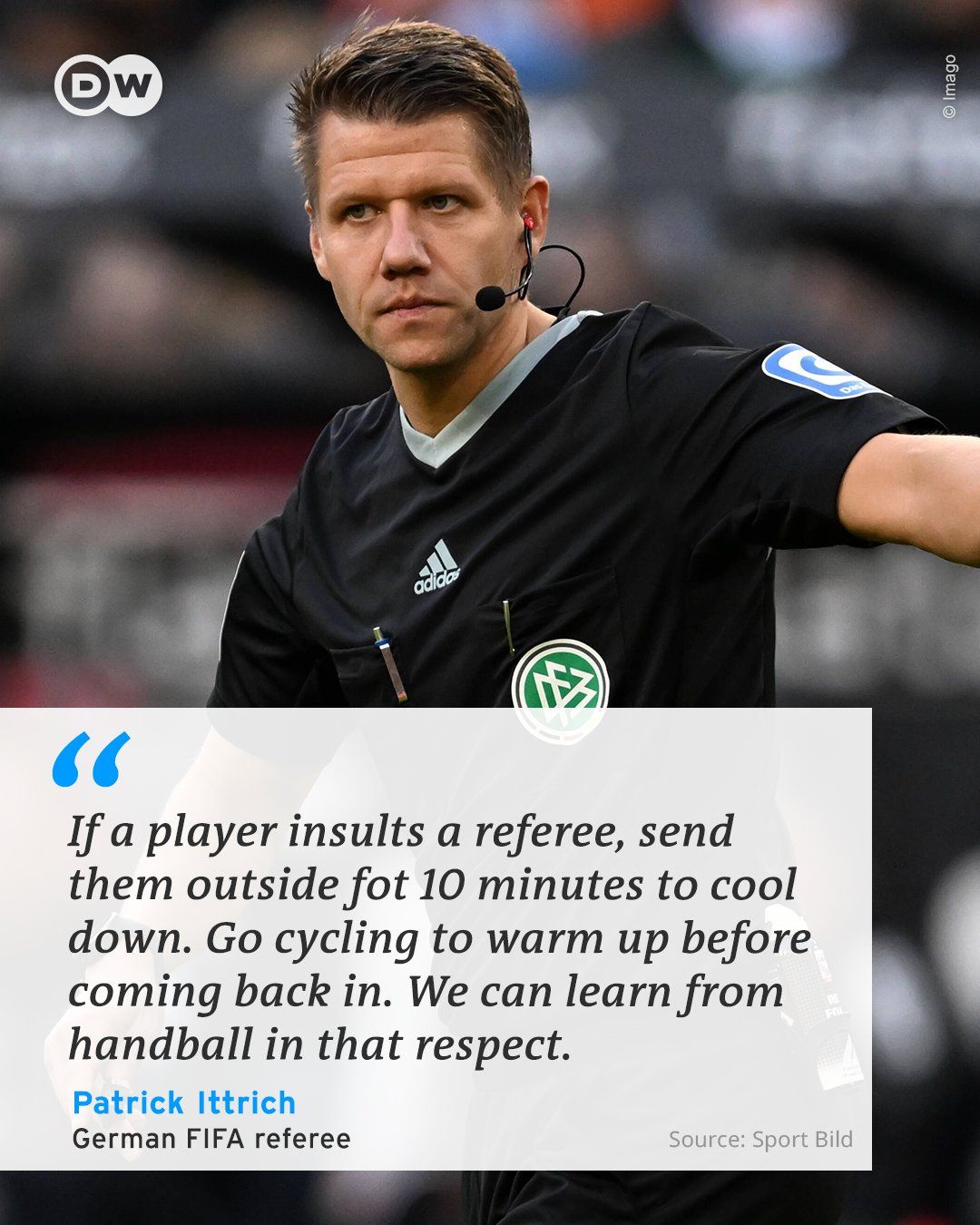 Protesting decisions
On a similar note, Ittich doesn't like players surrounding the officials protesting at a decision. He thinks straight red cards should be shown if that's the case.
"How is a referee surrounded by 10 men after a decision? In my opinion, boom, boom, boom – three red cards. Play seven against ten now. That'd be fine by me," he says.
A rule like that would certainly stop players from protesting and would turn football into rugby in terms of how they interact with officials.
Are protestations such an issue these days? With VAR making the final call, players know there's not a huge point in complaining after a decision has been made.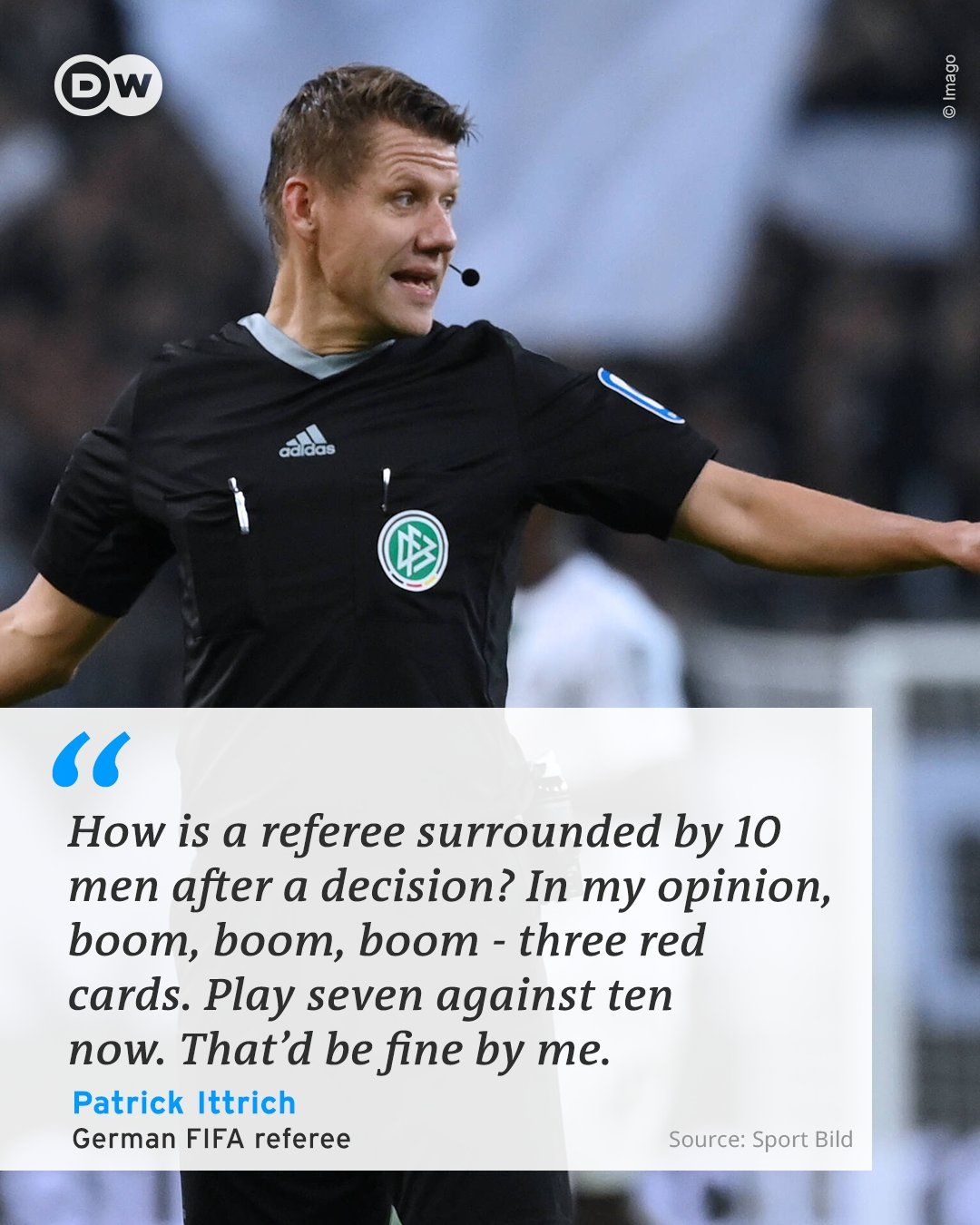 You can find all of the latest football news and rumours right here.