Tottenham Hotspur have enjoyed a blistering start to life under Ange Postecoglou, who managed to mastermind yet another emphatic result over the weekend with a late win against Sheffield United.
Despite it being a clash they were largely expected to dominate, the Lilywhites seemed to fall into old habits as the visitors led against the odds.
It seemed set for a classic home loss for the north London outfit who boast an unfortunate history of faltering in key moments, but their newfound energy, attitude and quality under the Australian tactician helped them turn the game on its head.
Richarlison, who had been the subject of huge media interest in the week for outlining his struggles, came from the bench to equalise and then set up the eventual winner. Dejan Kulusevski was the man to score it, sending the Tottenham Hotspur Stadium into raptures.
The Swede would even rush to laud his manager, despite being hailed as the match-winner.
However, it has not been completely perfect for Postecoglou, who did suffer one or two blunders in a summer full of successes.
Who left Spurs this summer?

Although incomings were obviously of huge importance to Spurs last window, there were a number of players who were widely recognised as dead wood, having disappointed through numerous regimes now.
The injection of freshness and excitement that the new leadership has promised was evident through the acquisitions of James Maddison and Micky van de Ven among others, but whilst the likes of Davinson Sanchez and Pierre-Emile Hojbjerg hung around, it felt like a dark cloud remained.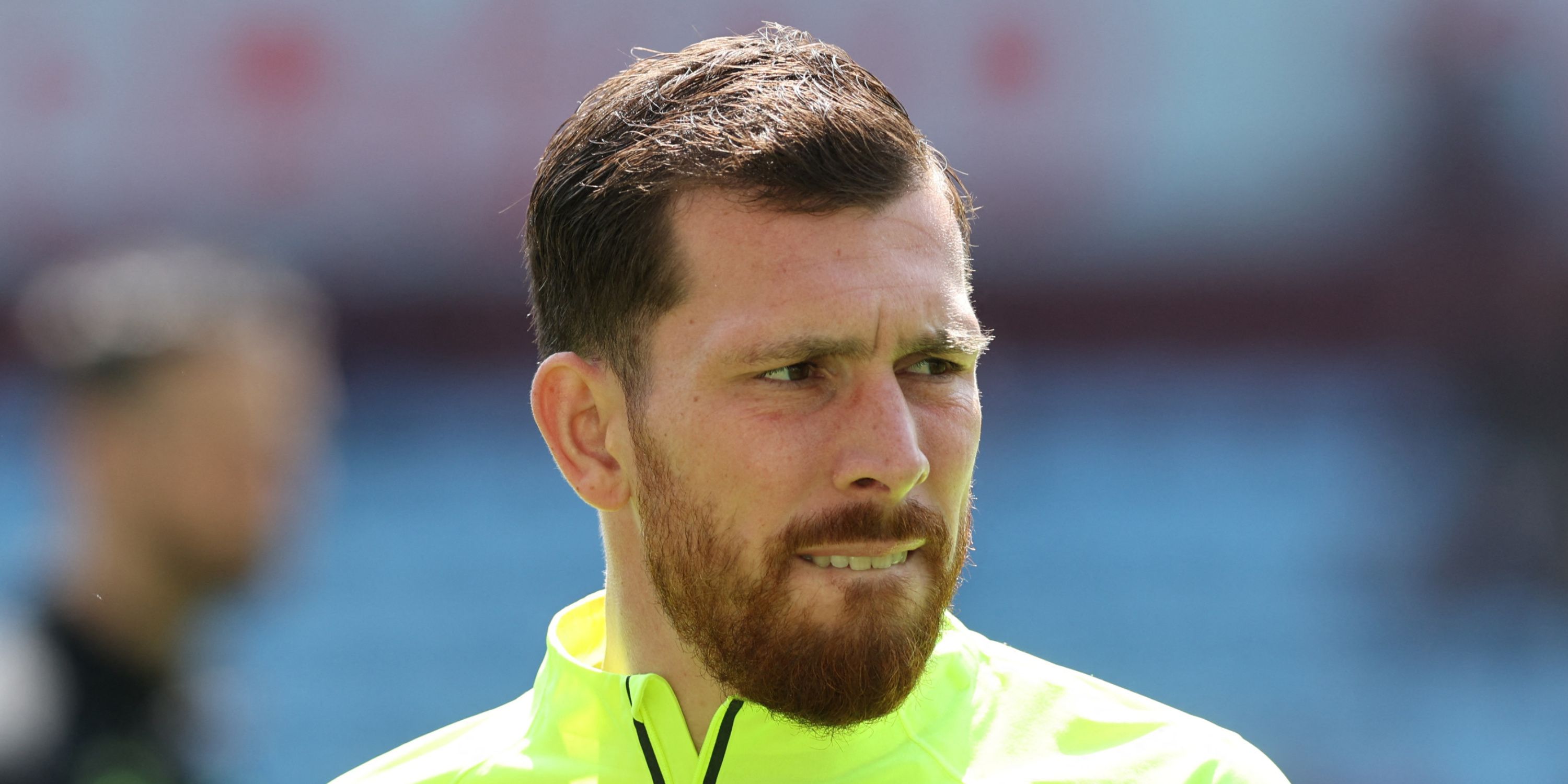 This duo were understood to have little future in north London, with the latter the most surprising addition to the unwanted group given how important the 28-year-old had been since joining in 2020.
Jose Mourinho was keen to make the Denmark international one of his key additions during his first summer in charge, adding the combative midfielder to a squad lacking a strong spine.
Immediately he shone, and although the legendary Portuguese manager would eventually be dismissed, Hojbjerg remained a mainstay under Antonio Conte too.
How good has Hojbjerg been at Spurs?

The peak of the general's powers arguably came during the 2021/22 term, with his 7.19 average rating boosted by a 90% pass accuracy and four goal contributions alongside 1.3 interceptions, 2.2 tackles and 1.4 clearances per game, via Sofascore.
Such form was bound to draw praise, with pundit Paul Robinson noting: "He is playing to a level that we have never seen before. He is playing his best football in a Spurs shirt. He is having an amazing season.
"He brings so much offensively and defensively. [Rodrigo] Bentancur is giving him a bit more freedom. I was at the Frankfurt game and he left the pitch to a standing ovation."
Despite that, the interest that Manchester United held in him during the summer clearly tempted Postecoglou, who was reportedly open to the midfielder's exit. Despite talks of a £35m move to the English giants, it never materialised, marking a failed opportunity to recoup a sizable fee for a player hugely out of favour and ill-fitting for the new philosophy.
After all, it is not like the former Bayern Munich ace has been completely free of criticism during his tenure, with 90mins Jude Summerfield lamenting one particularly "awful" performance in 2022.
How much did Tottenham pay for Pierre-Emile Hojbjerg?

As Mourinho sought to build upon a solid first six months in north London, he was unsurprisingly keen to use his transfer war chest smartly whilst entering the unprecedented season during the pandemic.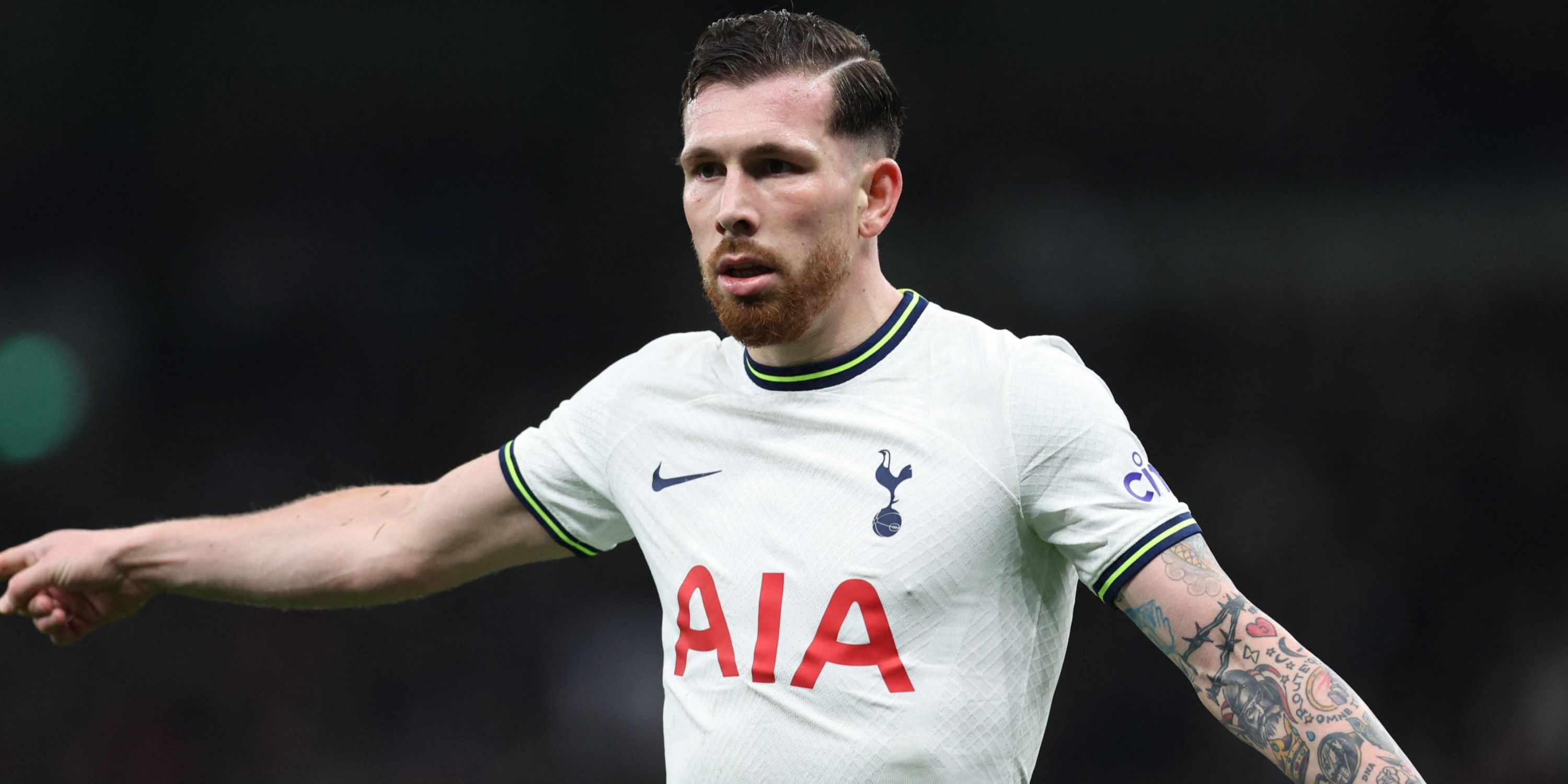 Hojbjerg was one acquisition set to underpin their new-look midfield, as the steely metronome to dictate play, retain possession and thwart opposition attacks.
There were few better options on the market to fulfil all three of these attributes, so for just £15m, the 6 foot 2 enforcer marked a major coup.
How much was Pierre-Emile Hojbjerg worth at Southampton?

What makes this deal a particularly shrewd one is just how meteoric the midfielder's rise has been, from Brondby IF to Bayern Munich, before shining on the south coast and earning a move to the apex of the top flight.
When he was first welcomed into English football, his value sat at just €15m (£12.9m) as per Football Transfers. This would take a small dip, but as performances increased and interest grew, so too would his value.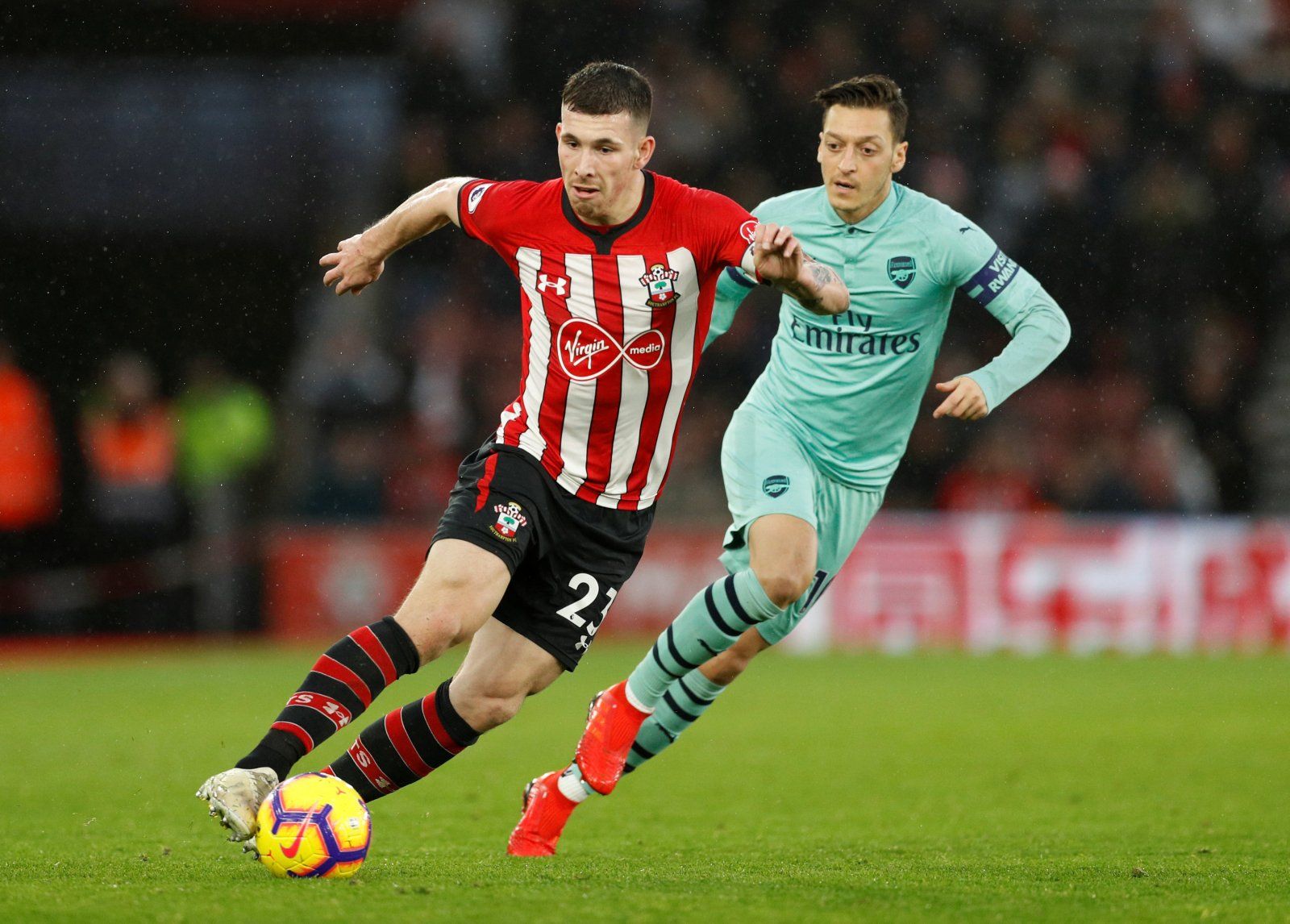 Four successful years with the Saints even saw him named captain for a period too, as if to emphasise both his leadership as well as his technical superiority.
What is Pierre-Emile Hojbjerg's market value now?

However, that aforementioned figure is one that has been truly blown out of the water now, which admittedly should come as no surprise.
After all, Hojbjerg has now made 150 appearances for the Lilywhites, actually accumulating 222 in the Premier League and now ten in the Champions League.
| Pierre-Emile Hojbjerg Premier League years | Expected value (via Football Transfers) | Percentage Change |
| --- | --- | --- |
| 2023 | €49.1m (£42.3m) | 21% decrease |
| 2022 | €62.8m (£54.1m) | 10% increase |
| 2021 | €56.9m (£49m) | 298% increase |
| 2020 | €14.3m (£12.3m) | 24% increase |
| 2019 | €11.6m (£9.9m) | N/A |
As such, the €49.1m (£42.3m) value that is currently attached to his name is one merited. At his peak though, it did reach an astronomical €63.5m (£54.7m) in early 2023. The former figure marks a 182% increase on the initial transfer fee paid to secure his services three years ago now.
Why is Pierre-Emile Hojbjerg worth that much?

All of the aforementioned praise serves to explain why Hojbjerg has amassed such a huge valuation, with his work on the international stage also meriting praise.
After all, the experienced veteran has not only shone within the English top flight, having mustered an impressive 69 caps with Denmark. His former manager at that level, Age Hareide, has been effusive in his praise for the combative star in the past.
The 69-year-old claimed: "Pierre plays with a big heart and immense passion.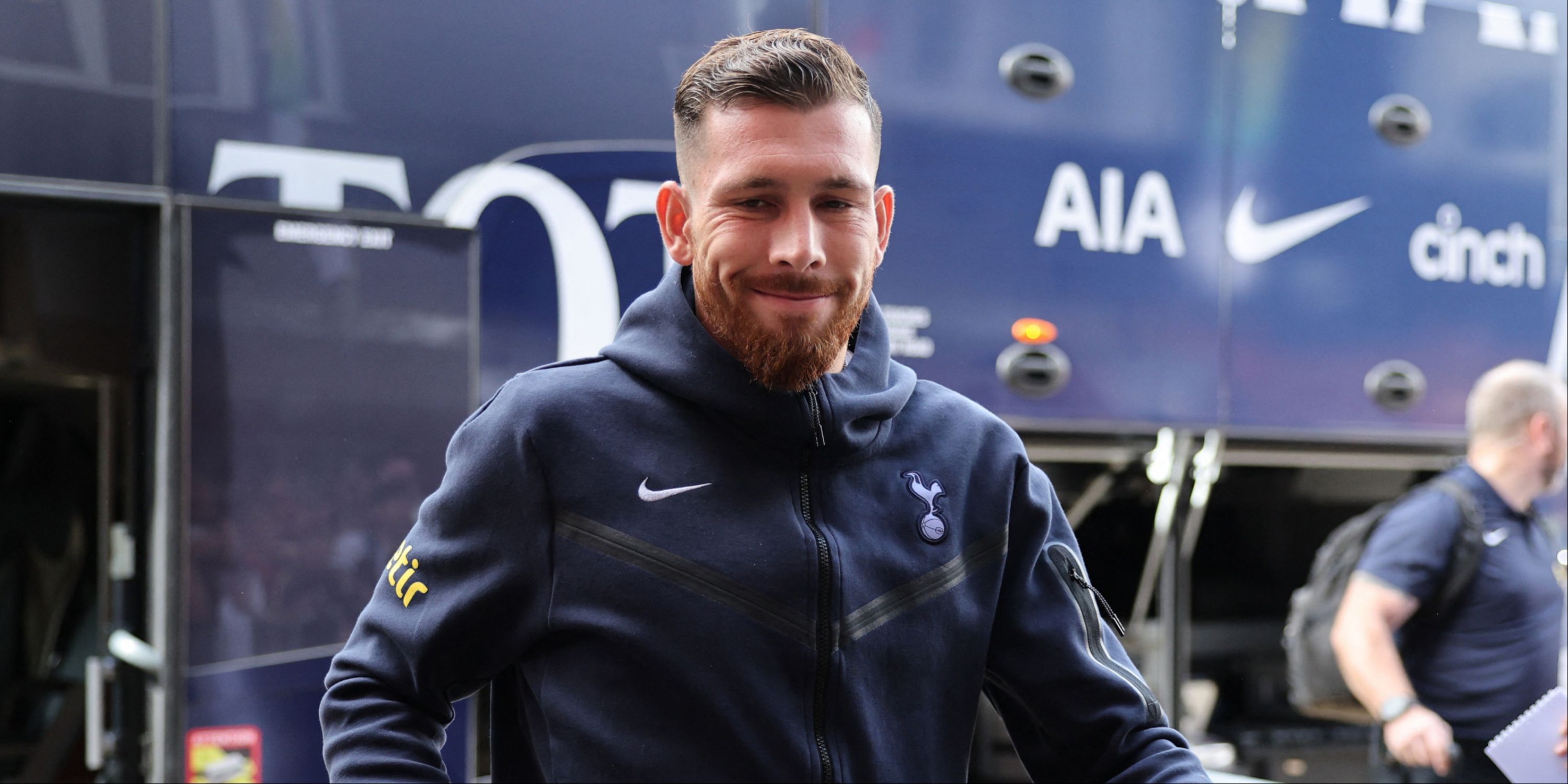 "I think he has also developed his personality very significantly. I am particularly pleased to see how much Pierre is concerned that we must constantly improve in all possible areas."
With glowing recommendations wherever Hojbjerg has gone, despite his dwindling influence at Tottenham, his contribution throughout the three years spent in north London cannot be faulted. However, that does not mean that Postecoglou did not make a huge error by not pushing harder to see his sale confirmed.