It wasn't too long ago that calling Wolverhampton the 'Lisbon of the north' would be considered a criminal offence. But ever since Nuno Espírito Santo made his mark on the middle of England suburbia, between 2017 and 2021, the Portuguese manager has changed the perception of the West Midlands.
Bringing with him a surfeit of Portuguese talents to introduce to the Wolves squad, there was a point in time when Molineux boasted more players from the Iberian nation than FC Porto, Portugal's most celebrated football club. In their recent history, there have been 24 players from Portugal to don the orange shirt of Wolves.
In comparison to other countries, only England, Scotland, and Ireland have been represented more for Wolves, with much being owed to the Portuguese revolution and Espírito Santo's relationship with agent Jorge Mendes for the club's current Premier League status after years of League One and Championship mediocrity.
Football FanCast takes a look at all 20 non-academy Portuguese players to star for Wolves since Jorge Mendes linked up with the club, outlining their time in central England and the impact they had.
Chiquinho

With a Wolves stint as ebbing and flowing as Chiquinho's, one could be forgiven for struggling to remember the name.
The winger joined from Estoril in January 2022 but only made eight appearances before a serious knee injury in pre-season halted his career and forced the youngster to take a few steps back.
Having signed for £2.9m on a three-and-a-half-year contract, Chiquinho only stayed in the West Midlands for 18 months before a loan move to Stoke City was cut short in favour of another loan move to FC Famalicão in his home country's top division in 2023.
At 23 years old, he remains a Wolves player, so he is one to keep an eye on should he return for selection next summer.
Gonçalo Guedes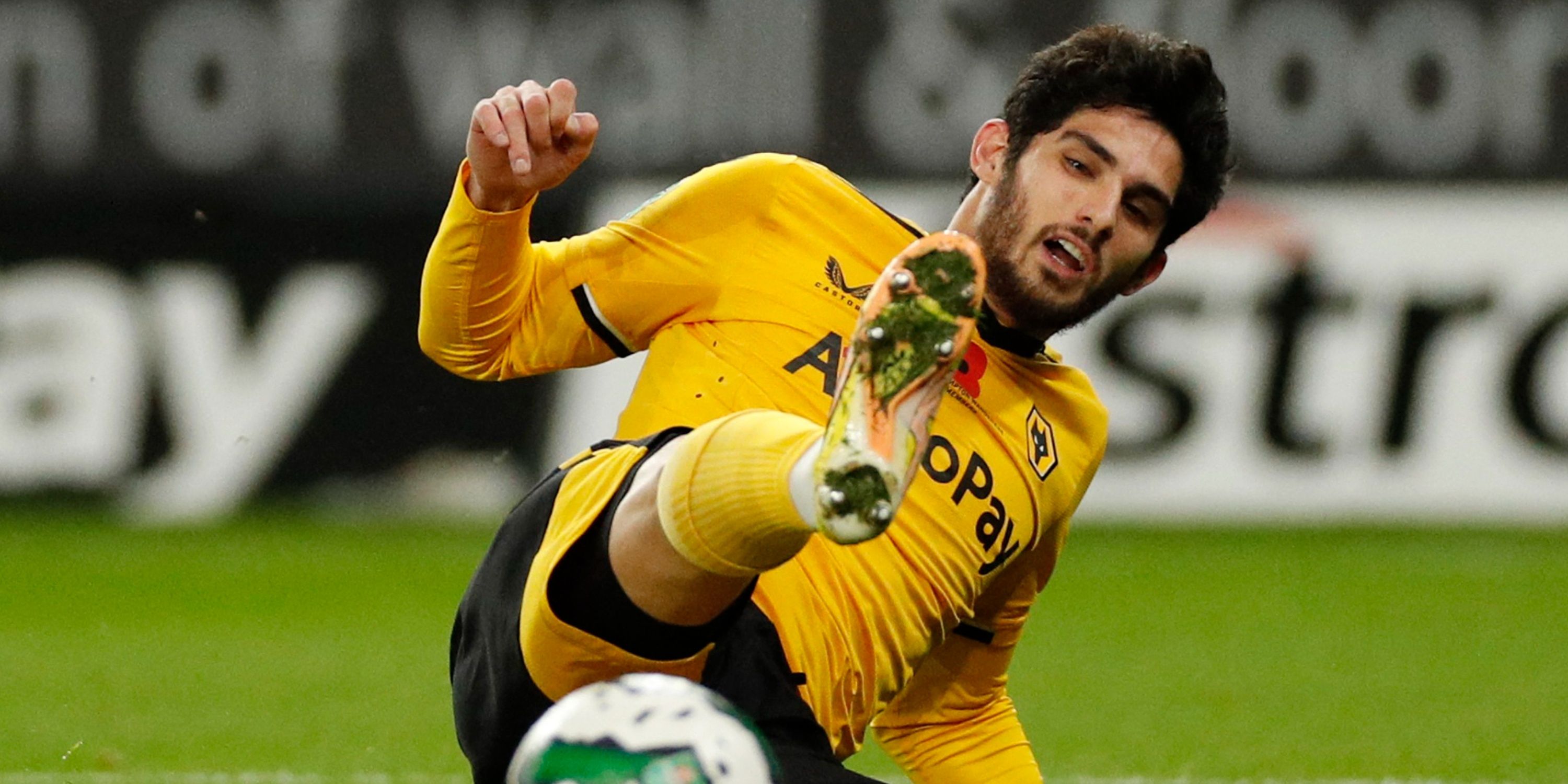 11 goals, 63 appearances, and five major trophies for Benfica tells the story of a talented player that hasn't quite reached the expected heights when he joined Wolves in 2022 to only tally 13 runouts for the West Midlands club after brief spells with PSG and Valencia following a burgeoning start to life in football.
At 26 years old, he has time on his side. However, although still contracted to Wolves, he has been on loan to boyhood club Benfica for the last two seasons, so his impact in the Premier League is yet to be determined.
There's every reason to believe he's capable, considering he has 32 international caps. Molineux might spell out unsettled ground for the Portuguese winger, but if he is able to rediscover the trickery and combination play that became his bread and butter over in his home city, he will no doubt bejewel his parent club upon returning in 2024.
Toti Gomes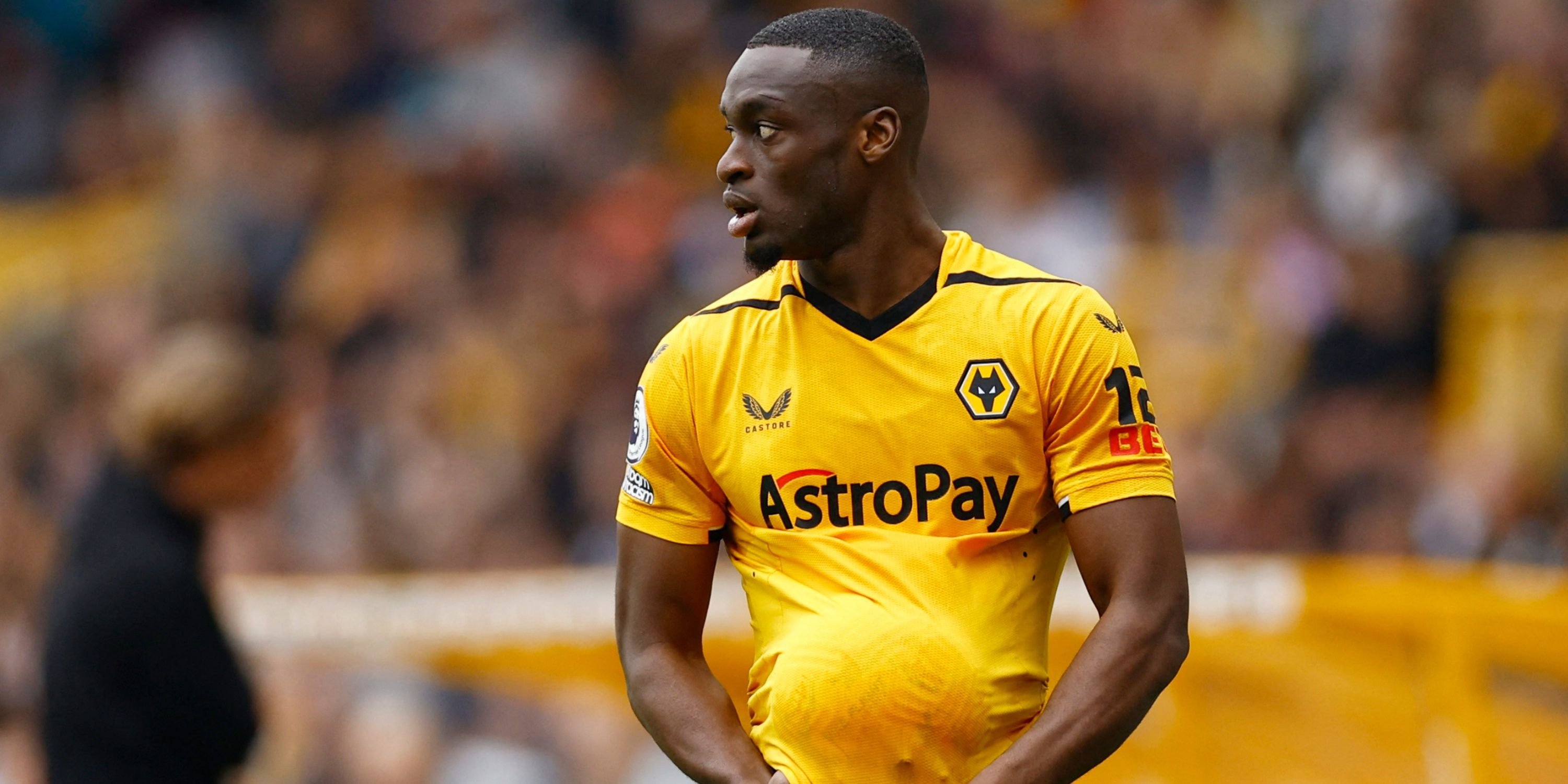 Toti Gomes' football career had threatened to mirror that of Chiquinho, a childhood friend. He joined from Estoril in 2020, and having failed to clinch a regular starting spot, he found himself offloaded on short-term loans, with Swiss club Grasshopper Zürich looking a likely future home for the centre-back at one point.
However, he was recalled by Bruno Lage back in the 2021/22 campaign and looks as if he could yet find himself a Wolves regular before long. Indeed, he is still young and impressed his manager when called upon during Romain Saiss' AFCON absence – and has worked his way back into the team's plans of late under Gary O'Neil.
Bruno Jordão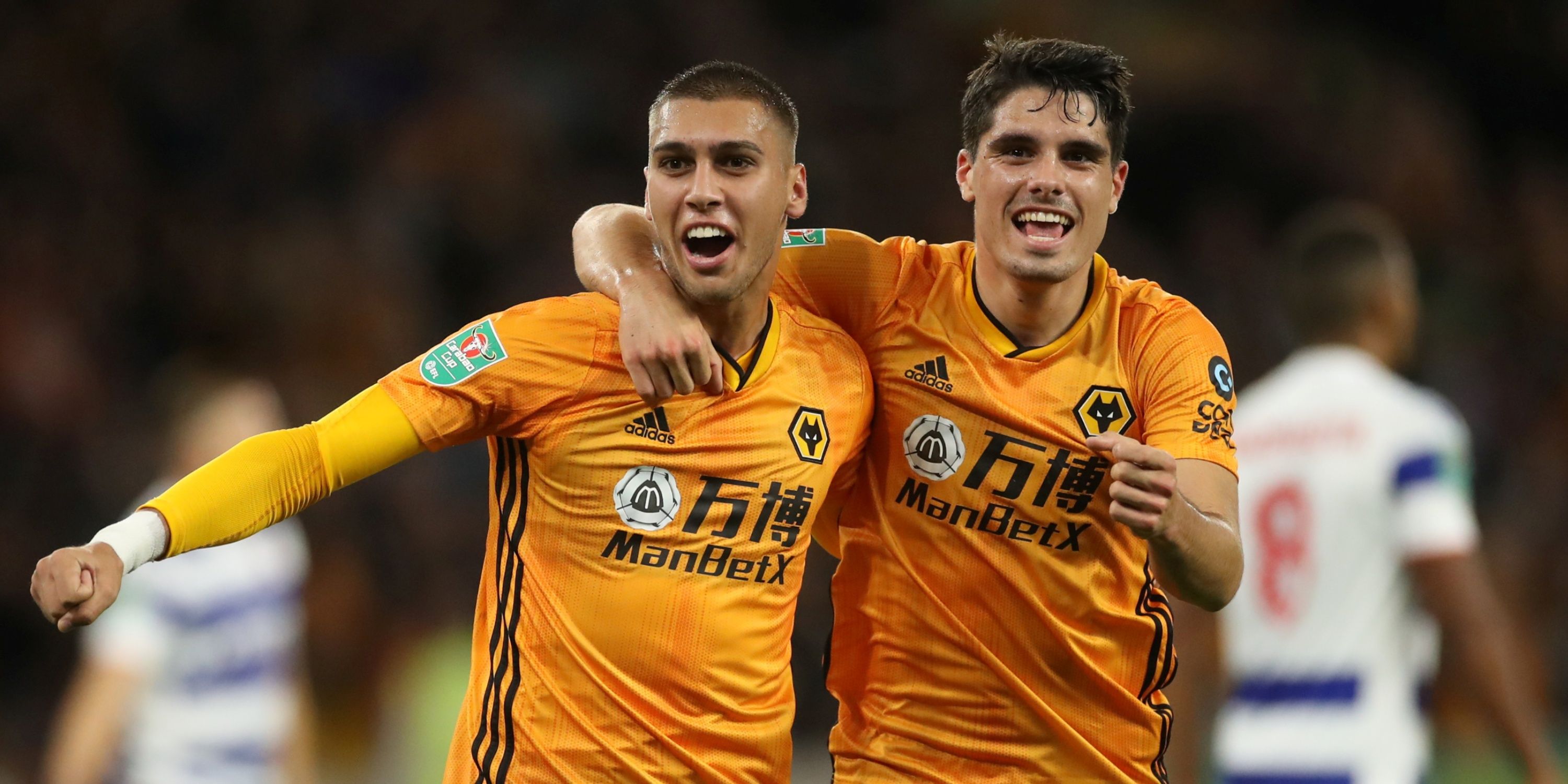 It's quite remarkable that Bruno Jordão is still technically a Wolves player. He made his debut, scoring against Reading in a third-round EFL Cup tie following his £8m move from Braga B in 2019, but hasn't hit the same high notes since.
He went on to make his debut in the Europa League against RCD Espanyol and his Premier League introduction as a late substitute against Chelsea after spending time injured on the sidelines – but he has only made one appearance to add to his three for Wolves since, moving to Famalicão, Grasshopper Zürich, and Santa Clara in underwhelming loan moves in the last three seasons.
When the midfielder returns to Molineux next summer, he will be 26. If he is to revive a career that has barely started, his best bet is perhaps to seek pasture's new.
Diogo Jota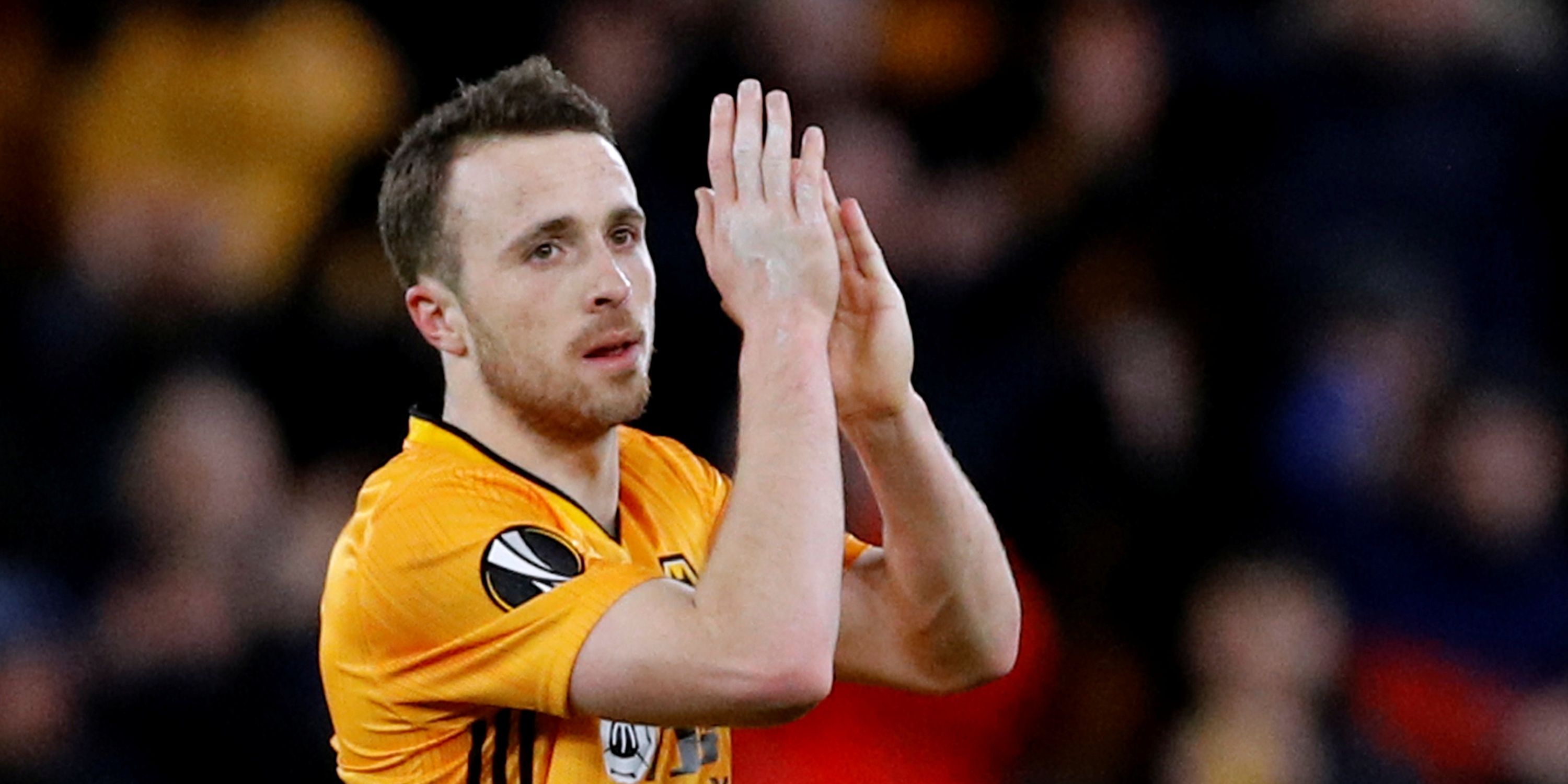 "Diogo is amazing and everybody knows the relationship we built. What Diogo did for us is absolutely fantastic," said ex-Wolves manager Nuno Espírito Santo when his superstar winger joined Liverpool for £45m in 2021.
It brought an end to his Molineux days, with the forward leaving with 44 goals and 19 assists in 131 appearances. He lit up the Premier League in Wolves' most recent golden generation and has since gone on to eclipse those numbers at Liverpool, where he has turned consistent attacking returns into fruit in the form of an FA Cup and League Cup.
The Portuguese danger man remains a revered figure in Wolverhampton, with his efforts to take Wolves out of the Championship not going unnoticed.
João Moutinho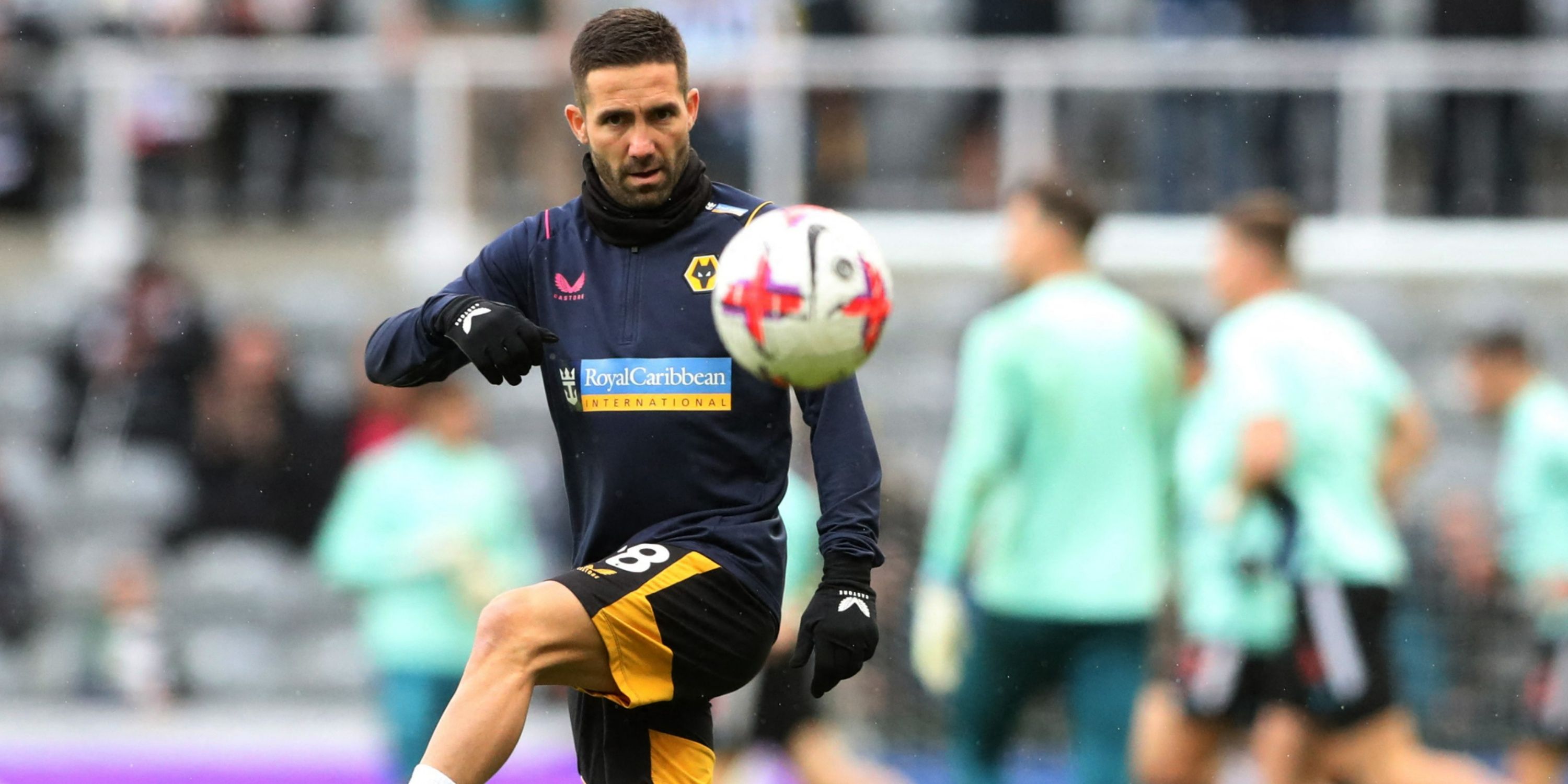 A metronome in the middle of the park, João Moutinho is another to slide off the Wolves' Portuguese production line and make a weighty impact at the club. He was Nuno's dream midfield man, with his ability to keep his teammates ticking with cross-field passes and the flair to dribble his way out of tight spaces making him an important part of the backbone in the club's revolution.
With 175 appearances in England towards the end of his career, his mentoring and furtherance of younger players at the club went under the radar. However, when he took to the pitch, he demanded undivided attention. Now back in his birth nation, Moutinho is seeing out his playing days at Braga.
Roderick Miranda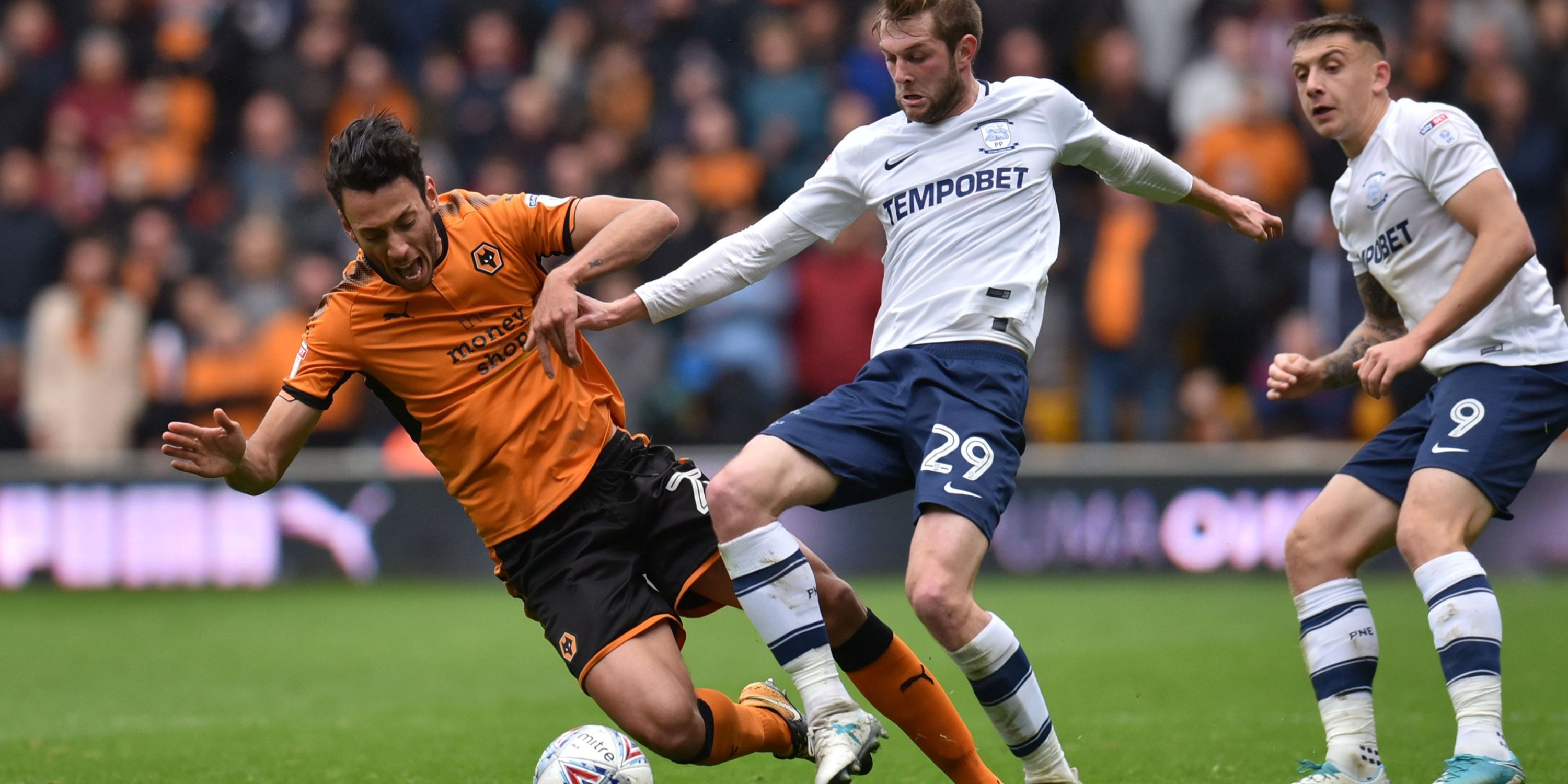 There was a time when Roderick Miranda was knocking loudly on the national team door to compete for a position in defence ahead of Real Madrid's Pepe and Borussia Dortmund's Raphael Guerreiro, just months after lifting the European Championship in 2016.
But then there was his time at Wolves – very much a blot on the timeline for a player with tremendous talent in the defensive arts. In England, he played 14 games under Nuno to help Wolves win the Championship, but he fell out of favour and slowly faded into non-existence before revitalising his career for current club Melbourne Victory.
There's definitely a player in there somewhere, but it just didn't work out in England.
Pedro Neto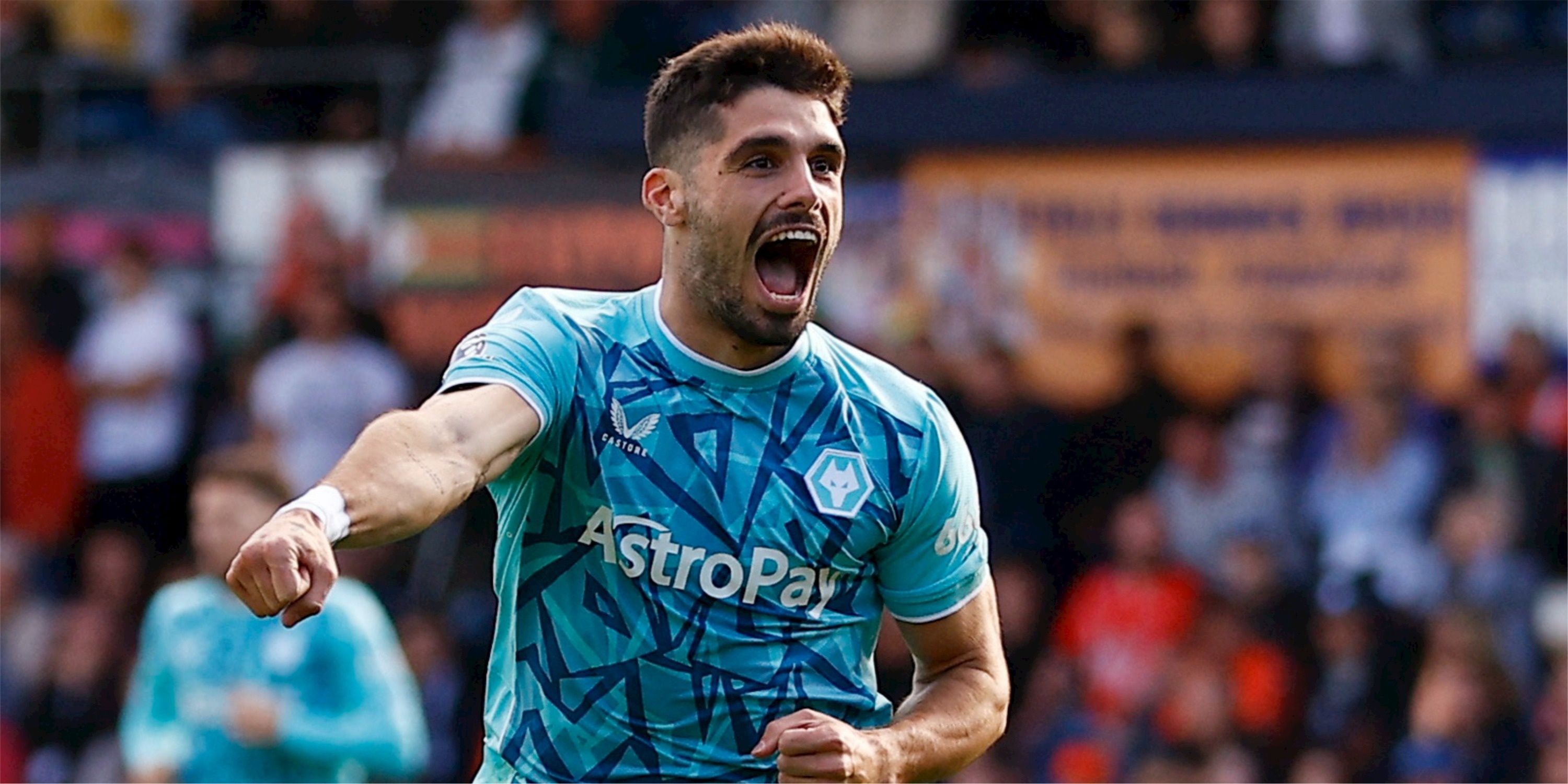 Still at the club, Pedro Neto might just be the best Portuguese attacker in Wolves' history when fit. Although injury has plagued his time in the Midlands, the glimpses he's shown of his peak performances have drawn interest from the continent's biggest clubs, most recently from Manchester City.
Neto is well-versed in being a full-back's living and breathing nightmare, while his direct, aggressive mentality to drive to the touchline and whip in a cross displays his traditional wing play – a feature not many wide-men in football possess anymore.
The only thing that would take the Braga academy prospect's game to the next level was if he played with like-minded attacking players, alongside if he was less injury-prone. A prime Raul Jimenez to latch onto his creativity would cause havoc for any opponent.
Rúben Neves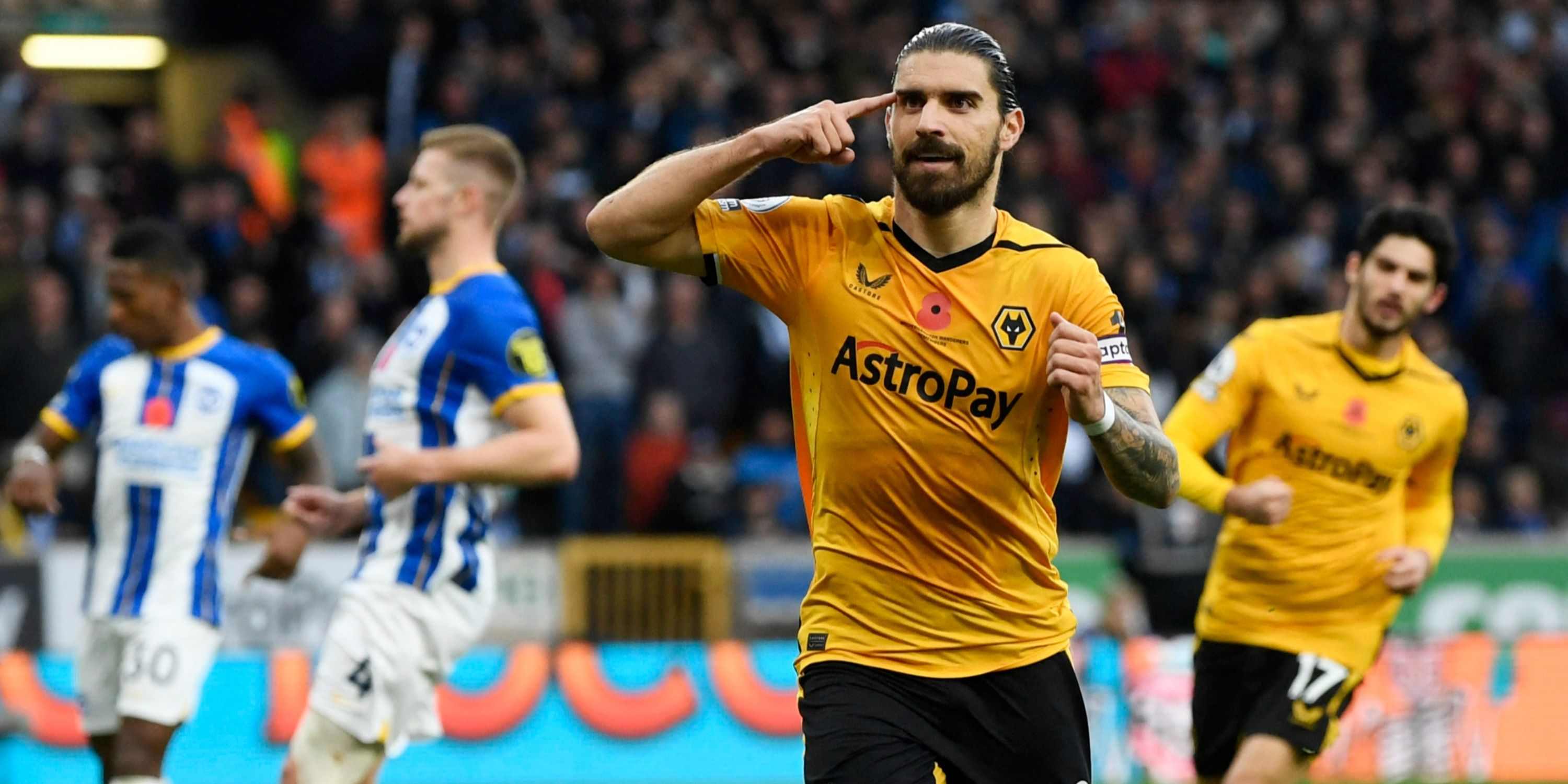 Rúben Neves was a phenomenal player to watch during his time in England, even without his regular screamers from 30 yards out.
His passing range, his knowhow to retrieve the ball, and his personality that awarded him the captaincy at Wolves make him the crux of the Portuguese revolution.
A complete central midfielder who unwaveringly carried Wolves on his shoulders between 2017 and 2023; it's just a shame that he's sold his soul to the devil with a potentially career-limiting move to Saudi Arabia at only 26 years old.
Matheus Nunes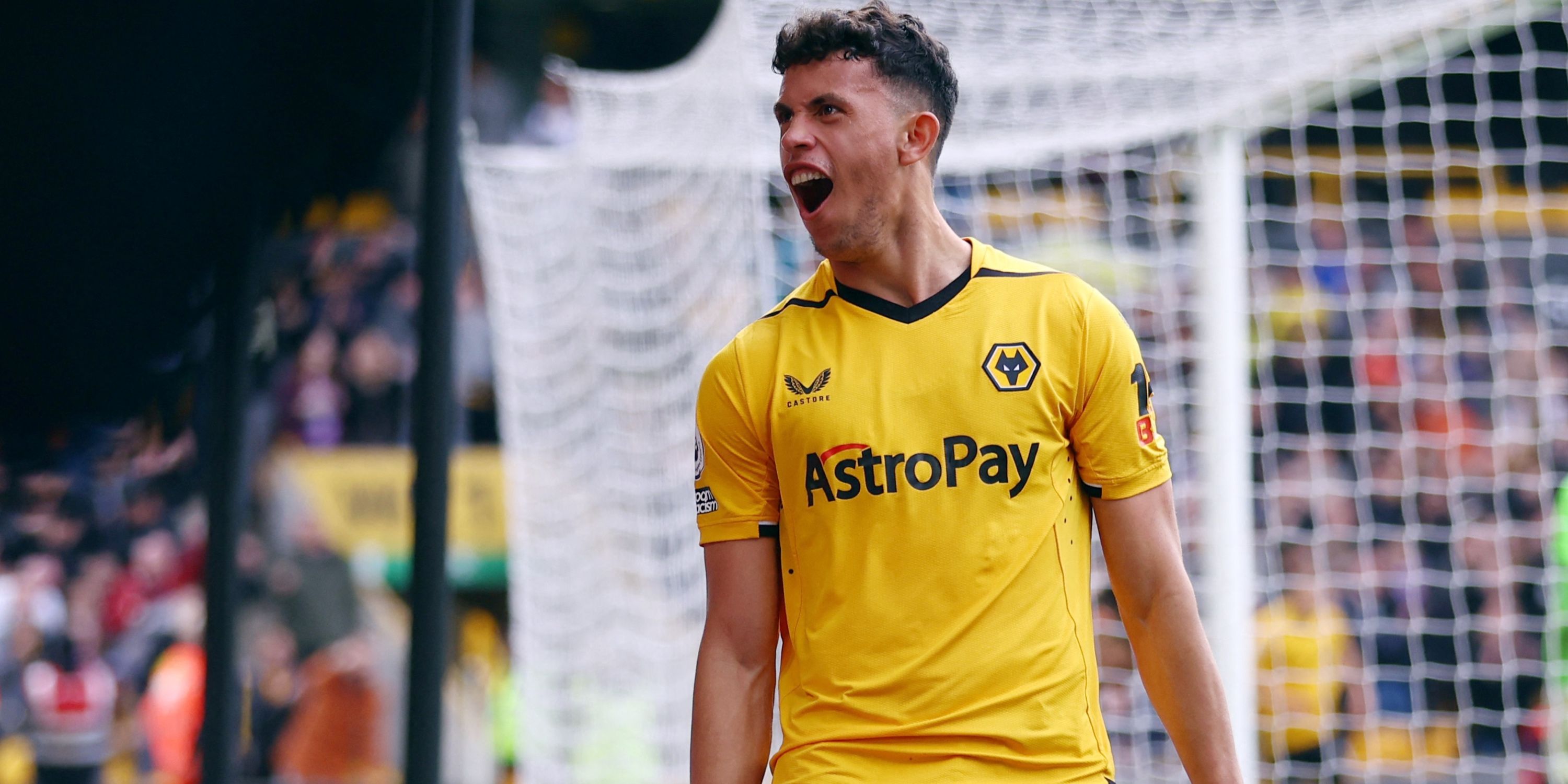 A midfield player so exceptional that he only played 36 times for Wolves before treble-winning Manchester City ransacked the club to obtain the player's services.
Matheus Nunes was brought to Manchester to help soften the blow of Kevin De Bruyne's injury, which tells you everything anybody needs to know about him.
He travels quicker with the ball at his feet than he does without, he has already attempted more take-ons than anyone else in the 2023/24 Premier League season, and his all-action manner makes him stand out, although he probably ruined his reputation under Julen Lopetegui and Gary O'Neil by demanding he left so soon after arriving.
Rui Patrício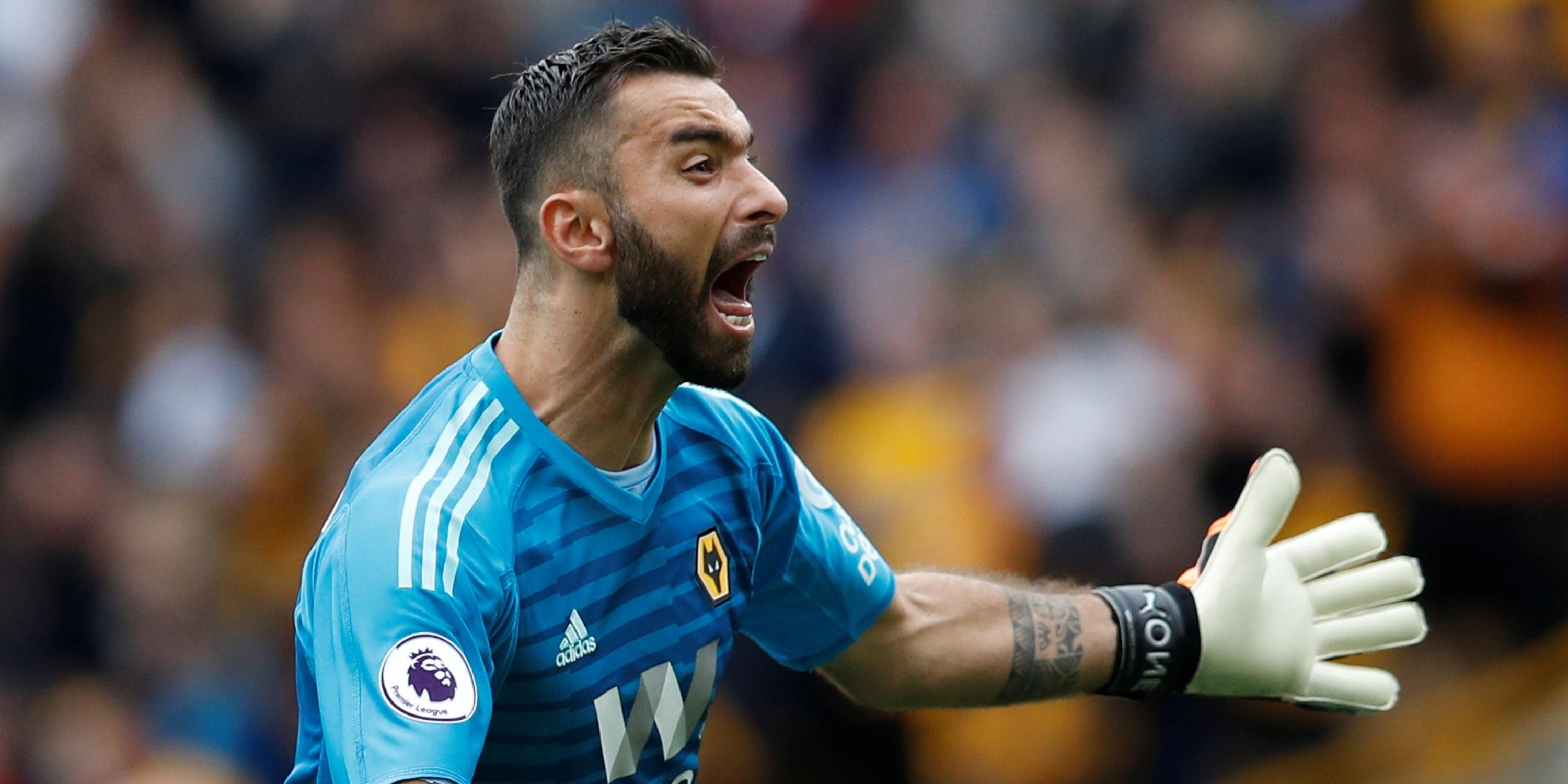 In Portugal, players are esteemed for their attacking ability and raw pace and energy. But what is the point in excellent creativity if a team can't stop goals from being shipped at the other end?
Luckily, Rui Patrício took on that job, and to brilliant effect. The unsung hero at Wolves, the goalkeeper played 112 times for the Molineux club before moving to AS Roma in 2021.
Often, when Wolves' recent dismay of ineffective strikers meant goals were hard to come by, Patrício earned his club valuable points by keeping hold of a clean sheet. And now he's gone, José Sá, his compatriot, is doing a good job of replacing him.
Away from club football, the Portuguese shot-stopper has enjoyed a longstanding international career. His 117 caps include a starting berth throughout Portugal's victorious EURO 2016 campaign.
Daniel Podence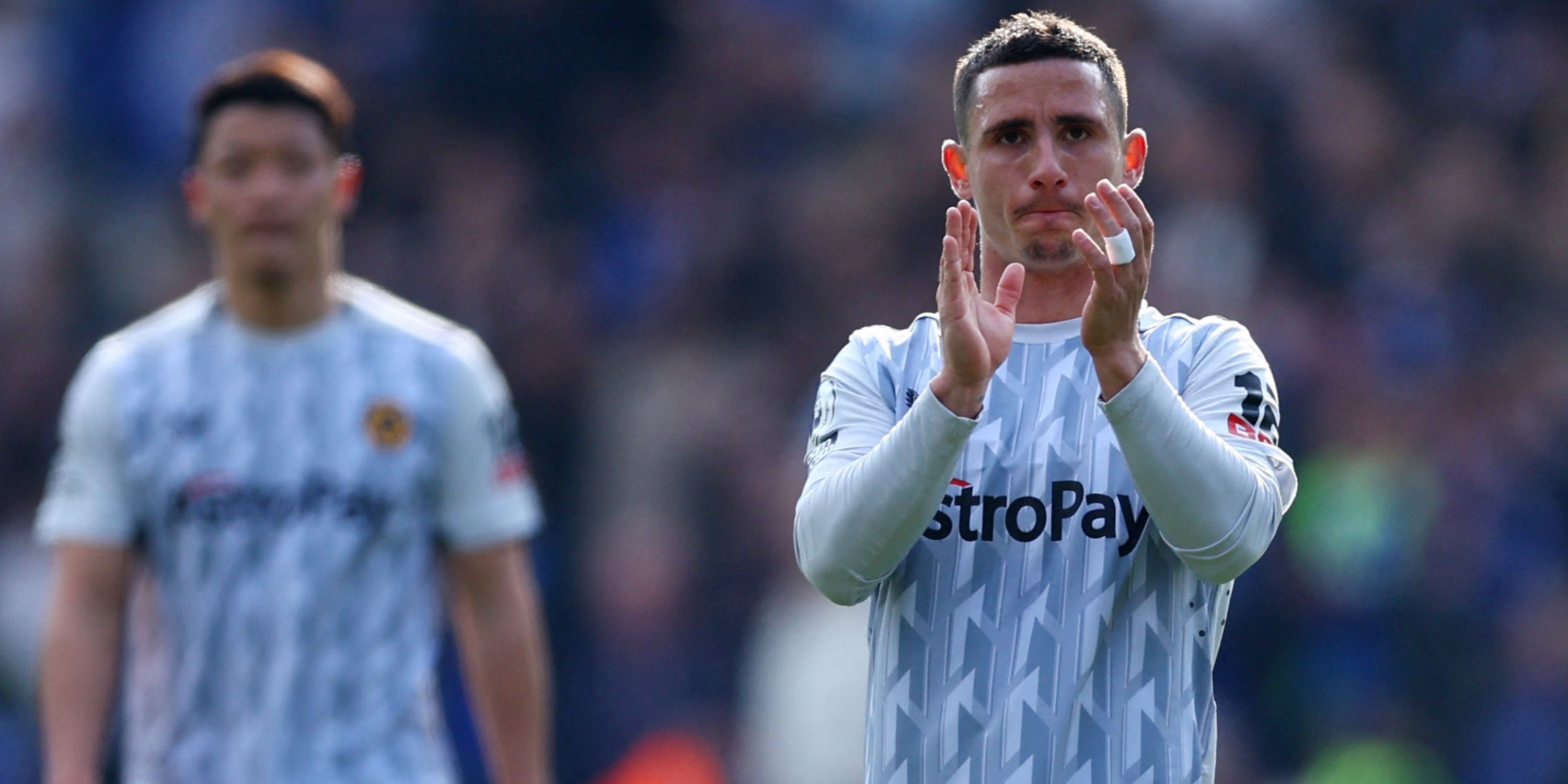 By now, you must be tired of the same words being used to describe Wolves' forward-thinking players. But Daniel Podence, again, is one of those players with immense trickery and willingness to cruise beyond markers in clockwork fashion. It just proves that managers can rely on the Iberian Peninsula for dribbling artistry.
For a long time, Podence was coined as the heir to Diogo Jota, and he has shown signs of being just that. However, his inability to turn creativity into goals and assists over time has led him to now being unfavoured to the likes of Matheus Cunha, Hwang Hee-chan and Rayan Aït-Nouri, with the winger now back at former club Olympiacos on loan.
Nevertheless, he showed a lot of promise in the West Midlands, but his time at Molineux seems to be coming to an end.
José Sá

One in, one out. Wolves have long been lucky in the goalkeeper department. Rui Patrício's departure made way for José Sá's underrated £8m signing from Olympiacos in July 2021, and as a result, fans may have forgotten about the former's void.
Just a year into his Premier League tenure, the shot-stopper was named both Wolves Fans' Player of the 2021/22 Season and the Players' Player of the 2021/22 Season, while Gary Neville argued a case for Sá being the Signing of the Season.
Consistent all-round performances have earned José Sá a reputation as an elite-level goalkeeper, and his number 1 shirt is well deserved.
Nélson Semedo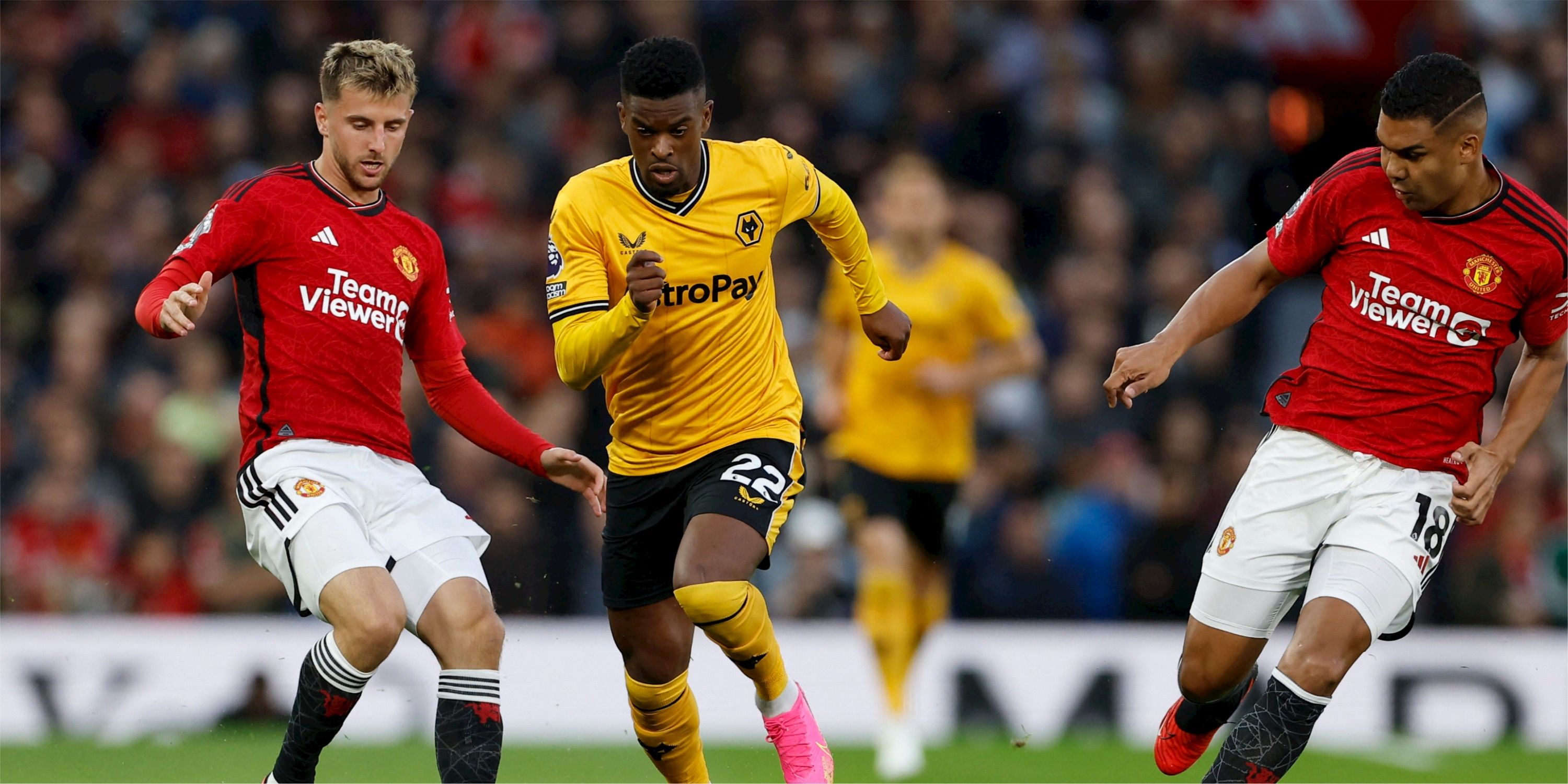 He might not fit into the same bracket as Trent Alexander-Arnold, Reece James and fellow countryman João Cancelo, but Nélson Semedo has been a great wing-back in his own right with regard to the revolution of defenders turning into attackers.
Completing his £40m move from Barcelona in 2020, the Portugal international has lived up to the expectation that he'd be an ever-present for Wolves, recently making his 100th appearance for the club against Brighton & Hove Albion.
He also triggered a contract extension clause, which sees the West Midlands club retain his services until 2025. Again, he's another player capable of orchestrating big chances in big games, let down by the lack of cutting edge that Wolves have long nursed since Raul Jimenez left.
Sílvio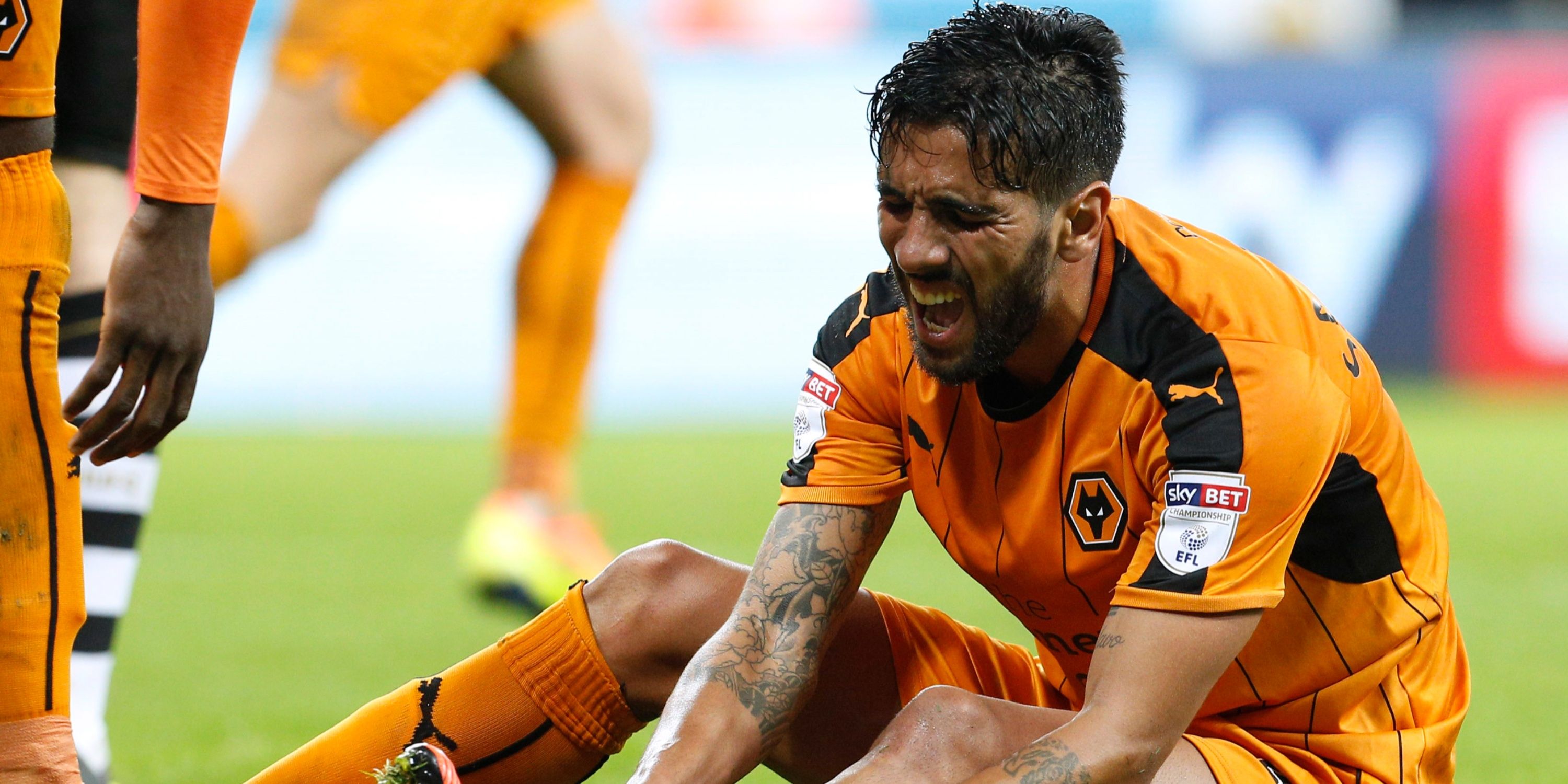 If there's anyone in this list that disagrees with the sentiment that Wolverhampton is the 'Lisbon of the North', it will be Sílvio. His time in England was anything but what he was looking for after having his contract terminated at Atlético Madrid.
His Wolves spell was riddled with trouble from the start, with an injury preventing him from making his debut. When he was deemed fit and ready to play, his first three appearances ended in defeat, while his own goal in the third – a 1-0 away defeat to Leeds United – resulted in Walter Zenga's sacking.
He then fell out of favour with the two subsequent managers, Rob Edwards and Paul Lambert, before it was revealed that he had suffered a broken foot that would see him ruled out for four months.
Upon his return, the full-back drew praise from his manager in a 1-0 triumph over Preston North End, which sparked conversations about triggering his 12-month contract extension. But despite the appointment of new manager Espirito Santo, which he welcomed, it was announced that Sílvio would again leave a club by mutual consent. Rotten luck.
Fábio Silva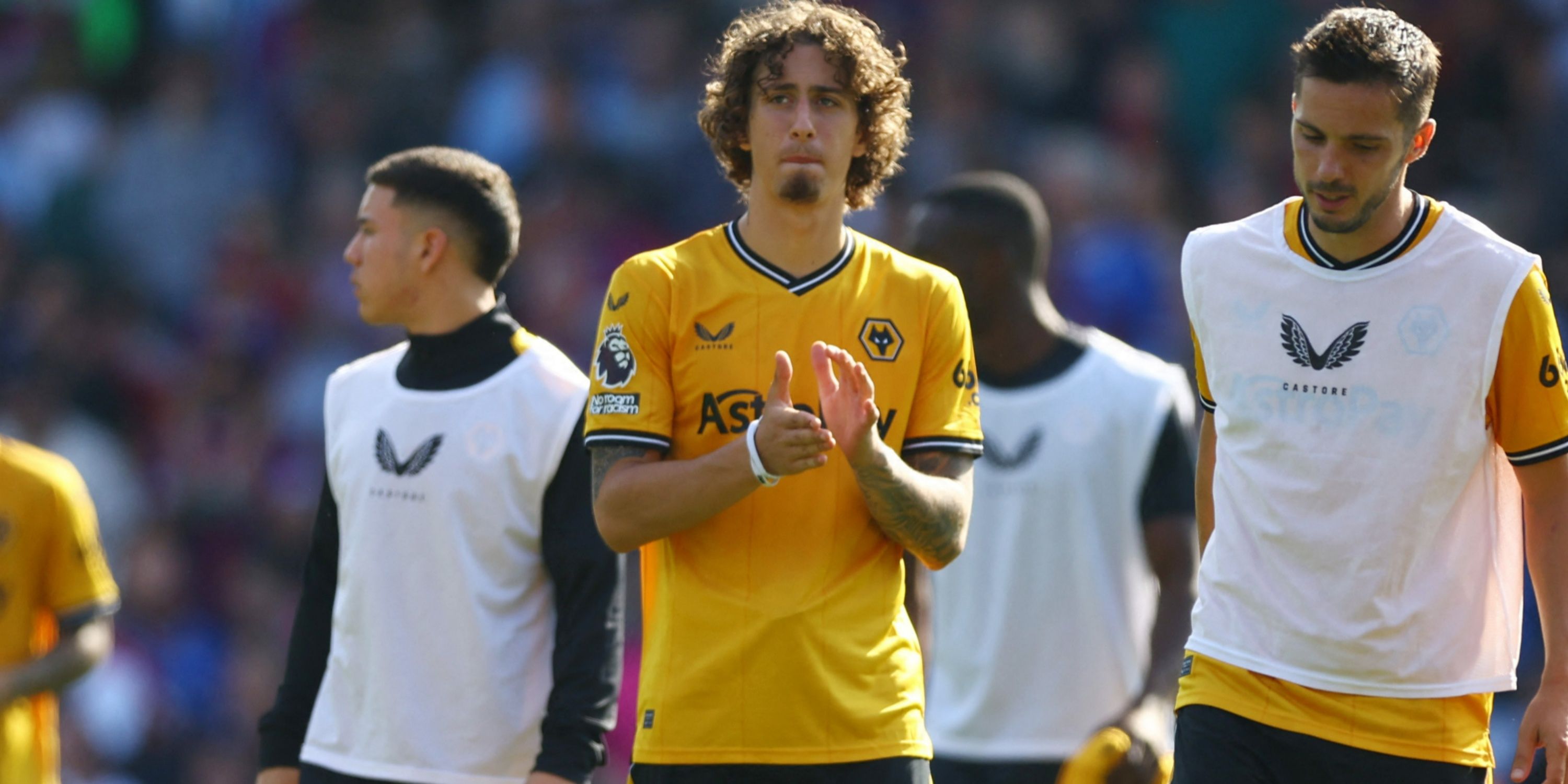 £35m for an unproven teenager seemed ridiculous at the time of Fábio Silva's acquisition from Porto in 2020, and since, this has proven factual. Apparently, the striker arrived with a physical, aerial presence and his eye for goal made him a like-for-like alternative to Raul Jimenez.
However, with just four goals in 61 appearances in the forward role, Silva has hardly had a positive impact on this Wolves squad. He is still only 21 and now plays on loan at PSV after featuring for Anderlecht 20 times on loan last season, so his talent still has time to be shaped from its raw talent into a polished diamond.
João Teixeira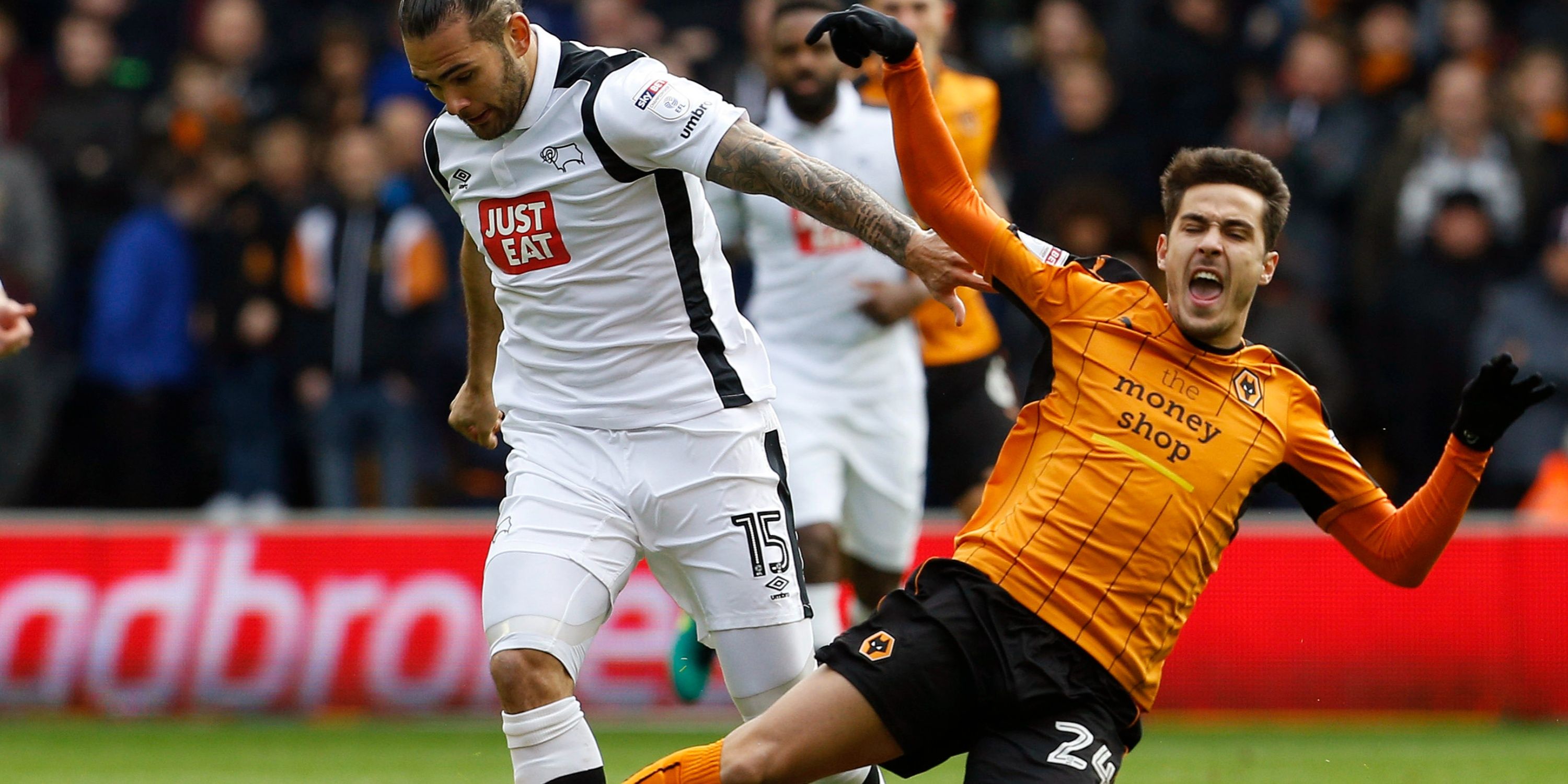 As often as Portuguese players have flourished at Molineux, they have also floundered. Yet, it probably wasn't by fault of Teixeira himself that his time in West Midlands came to an untimely end.
The attacking midfielder joined on loan from Benfica in the 2016/17 season, but despite featuring 17 times, his supposed fallout with newly appointed manager Paul Lambert meant his deal was cancelled before he could see out the full season.
Nowadays, at 29 years old, the number 10 is among the exodus of European talents to ply their trade in the Middle East. After playing most of his football for Chaves in his home country, Teixeira is ending his career with a new adventure at Doha's Al-Markhiya.
Francisco Trincão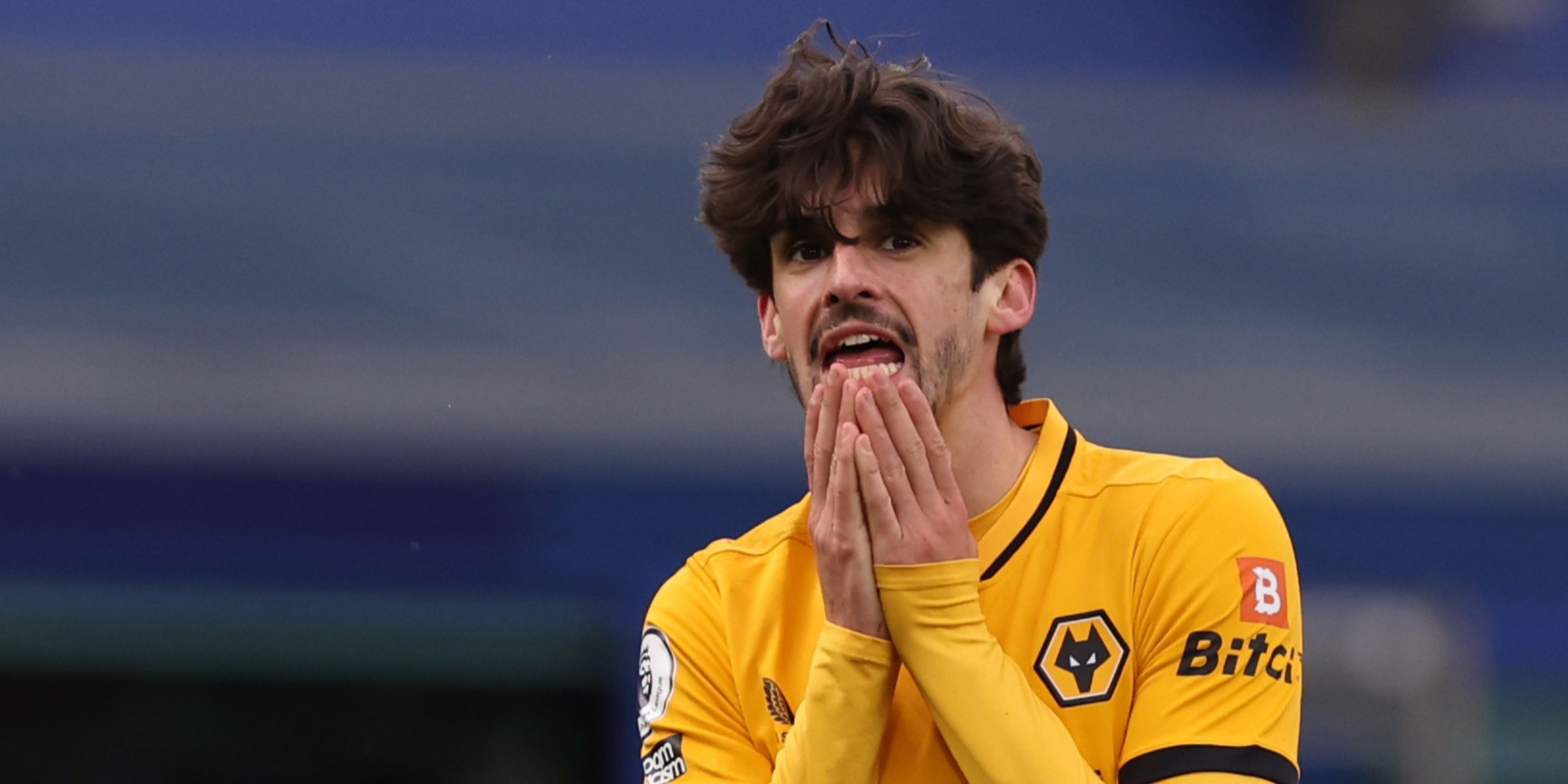 As was the case with Nélson Semedo, Francisco Trincão's arrival came with the burden of expectation. Any player joining from Barcelona is lauded to be a world-beater – however, Trincão's loan season in the 2021/22 campaign was unspectacular.
He might've got regular playing time, but while others around him featured in attacking hauls, he could only muster four contributions himself.
With an option to buy at the end of his loan deal, Wolves returned to Barcelona with the club opting out of a long-term solution. Instead, the Portuguese winger, who is still only 23 years old, found success at Sporting CP, where he currently resides.
Rúben Vinagre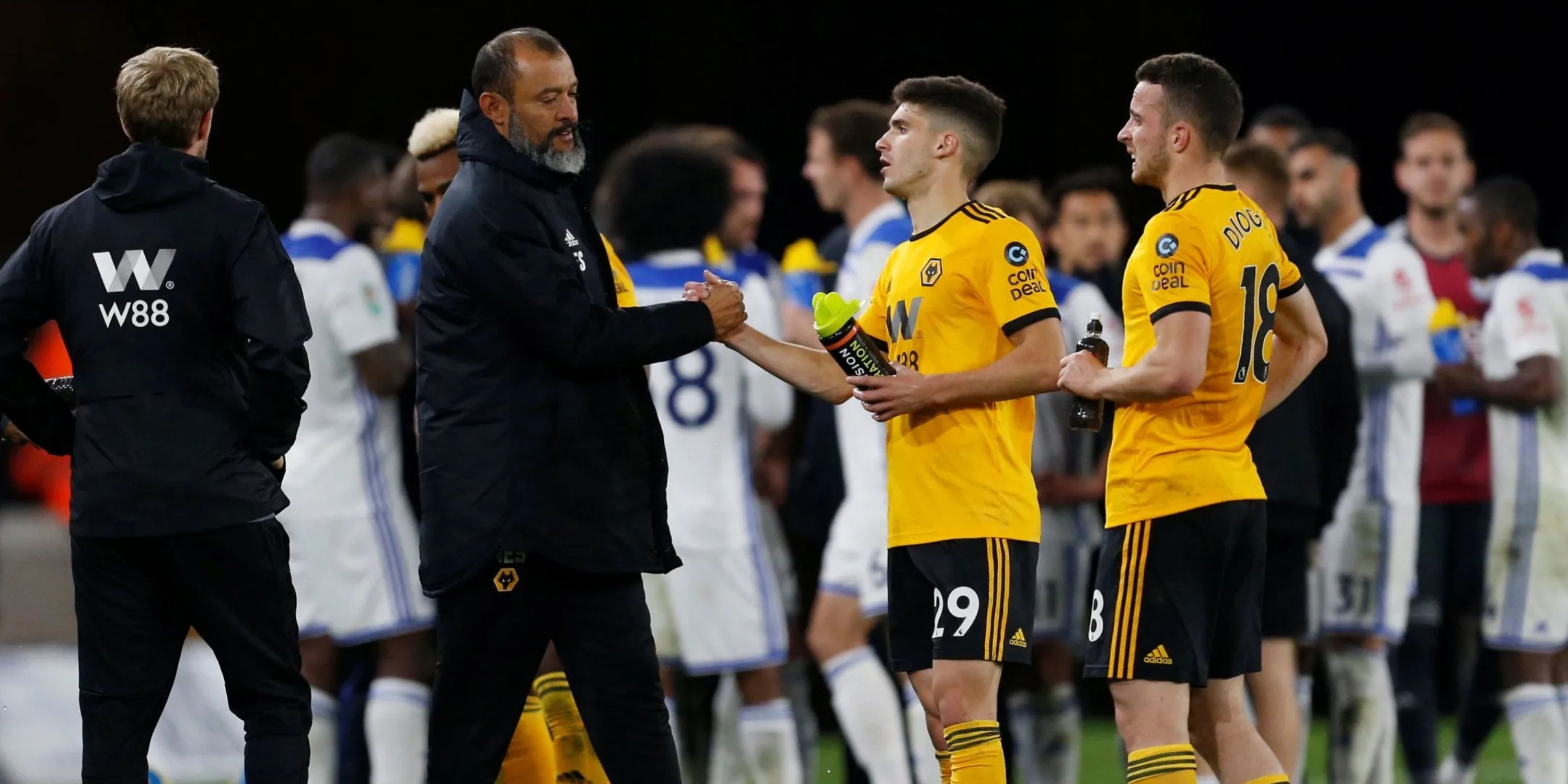 Rúben Vinagre initially signed for Wolves on loan from Monaco in 2017 before making his move permanent in the following season.
He helped the club return to the top flight before they earned a place in the 2019/20 UEFA Europa League – a competition he scored twice in to rubber-stamp his influence since moving to Molineux.
But he is another exciting Portuguese player to feel the effects of time as he has dropped in popularity, moving to Olympiacos, Famalicao and Sporting CP before making the latter club his permanent home in 2022.
Vitinha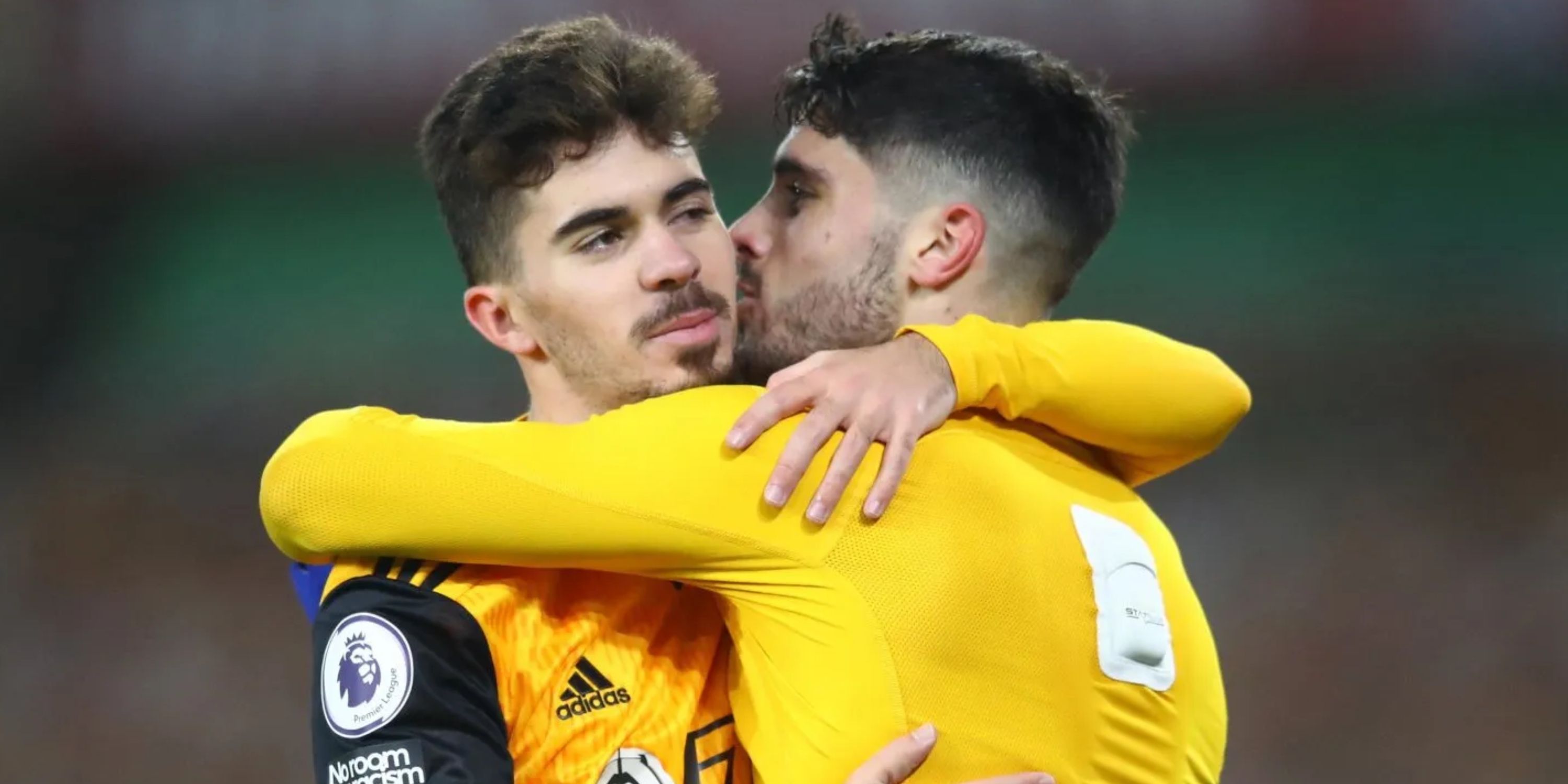 In September 2020, Vitinha joined Wolves on a season-long loan from Porto, with an expectation that his Bruno Fernandes and Joao Moutinho-esque vision for pockets of space and excellent cross-field passes would take the West Midlands club to another level.
In what could have been a shrewd signing at the end of his loan for just £18m, the Portuguese midfielder made 19 appearances, but wasn't given a chance to return and moved to PSG a year later – a club he's featured for 44 times after they triggered his £40m release clause.