Highlights
Vinicius Jr just misses out on top spot. However, there is a familiar figure taking the top spot.
A USWNT star is crowned as the fastest female footballer in the game; her 94 pace will make her dangerous on the counter-attack.
The usual suspects including the likes of Alphonso Davies and Karim Adeyemi make it into our top 15.
EA Sports FC 24 has arrived and is easily one of the most eagerly anticipated gaming releases of the year. Just as EA's football franchise is almost every year. With the release of the database, every single player in the game has had their stats released, allowing fans to analyse their favourite players in meticulous detail.
Alongside the highest-rated players in the game, there is also a huge amount of intrigue in the game's fastest players every year – especially with pace becoming the most important stat over the years. Over the years, the likes of Pierre-Emerick Aubameyang and Adama Traore have been known as the quickest – utilising their speed in frightening ways along the flank.
However, in recent years, there has been a new king in town; Kylian Mbappe has taken the reins since the start of the current decade. With EA Sports FC 24 continuing the same trend, the Frenchman is joined by 14 other footballers who may be crucial to your Ultimate Team.Read more: EA Sports FC 24 Player Ratings: Top 100, Premier League and More
15
Rosemonde Kouassi – FC Fleury – 94 Pace
The Ivory Coast striker might be relatively unknown within football, but with the introduction of women's football into EAFC 24, she will become far more known in the coming months. Combined with her 94 pace, she also has 84 finishing, which fairly reflects her performance last season. With ten goals in 20 matches last season, Kouassi showed she is more than just a pace merchant.
14
Delphine Cascarino – Lyon – 94 pace
Another talent in Division 1 Féminine sits alongside Kouassi, with French women Cascarino also having 94 pace. The 26-year-old missed the Women's World Cup due to injury, but showed her talent for Lyon last season – contribution to eight goals in the domestic season. The right-winger possesses impressive shooting and passing alongside her spectacular pace, making her appealing prospect to your Ultimate Team.
13
Kevin Schade – Brentford – 94 pace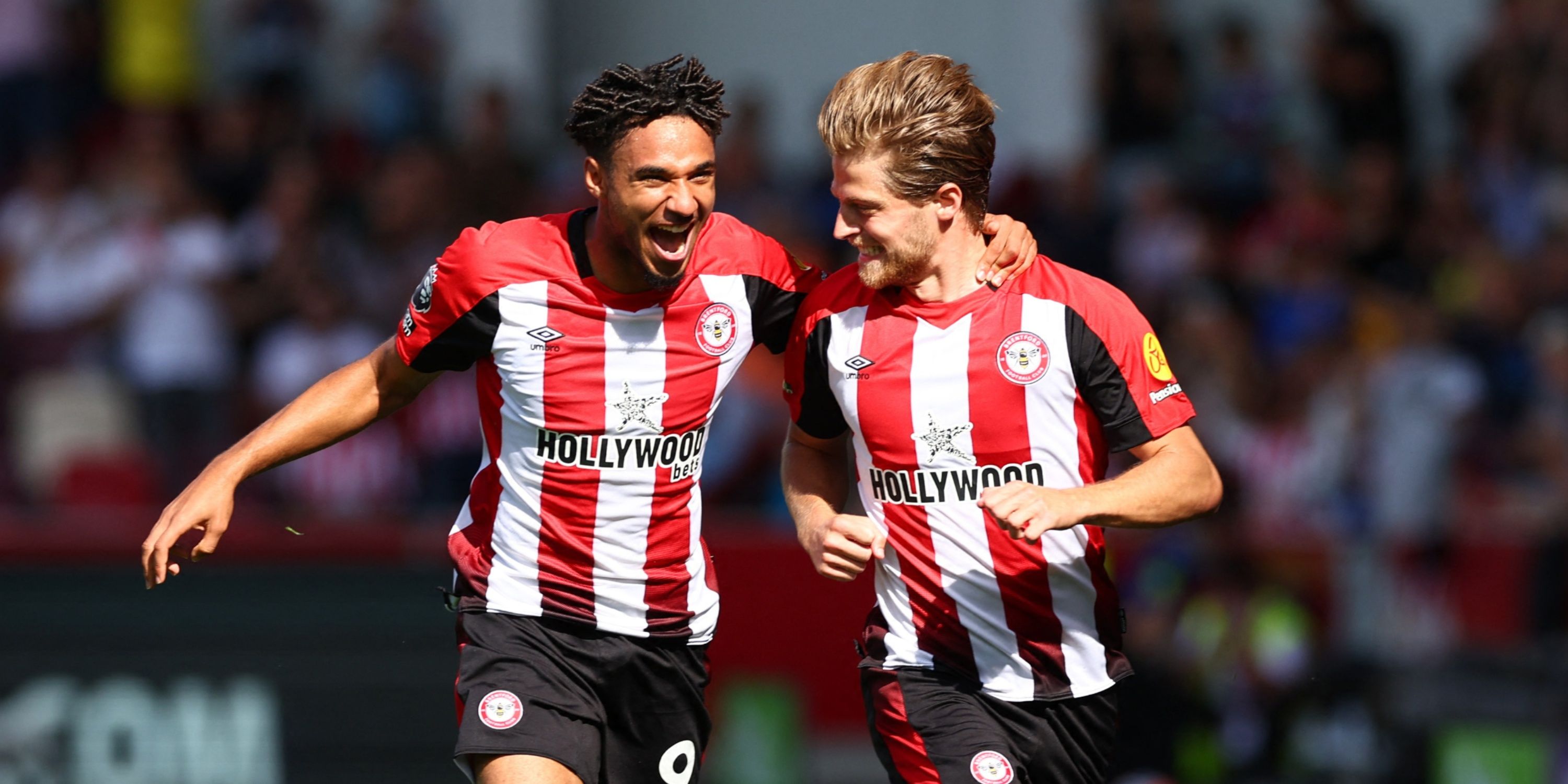 Brentford have produced several sensational talents in recent years and, despite a slow start to life in West London, it looks like Schade might be the next. The German may have only received a plus two from last year, but his electric start to the current campaign will only help his case for an improved rating in the future. Schade is unlikely to fit into your main team as a 72-rated card, but he could prove highly useful in Silver Stars.
12
Iñaki Williams – Athletic Club – 94 pace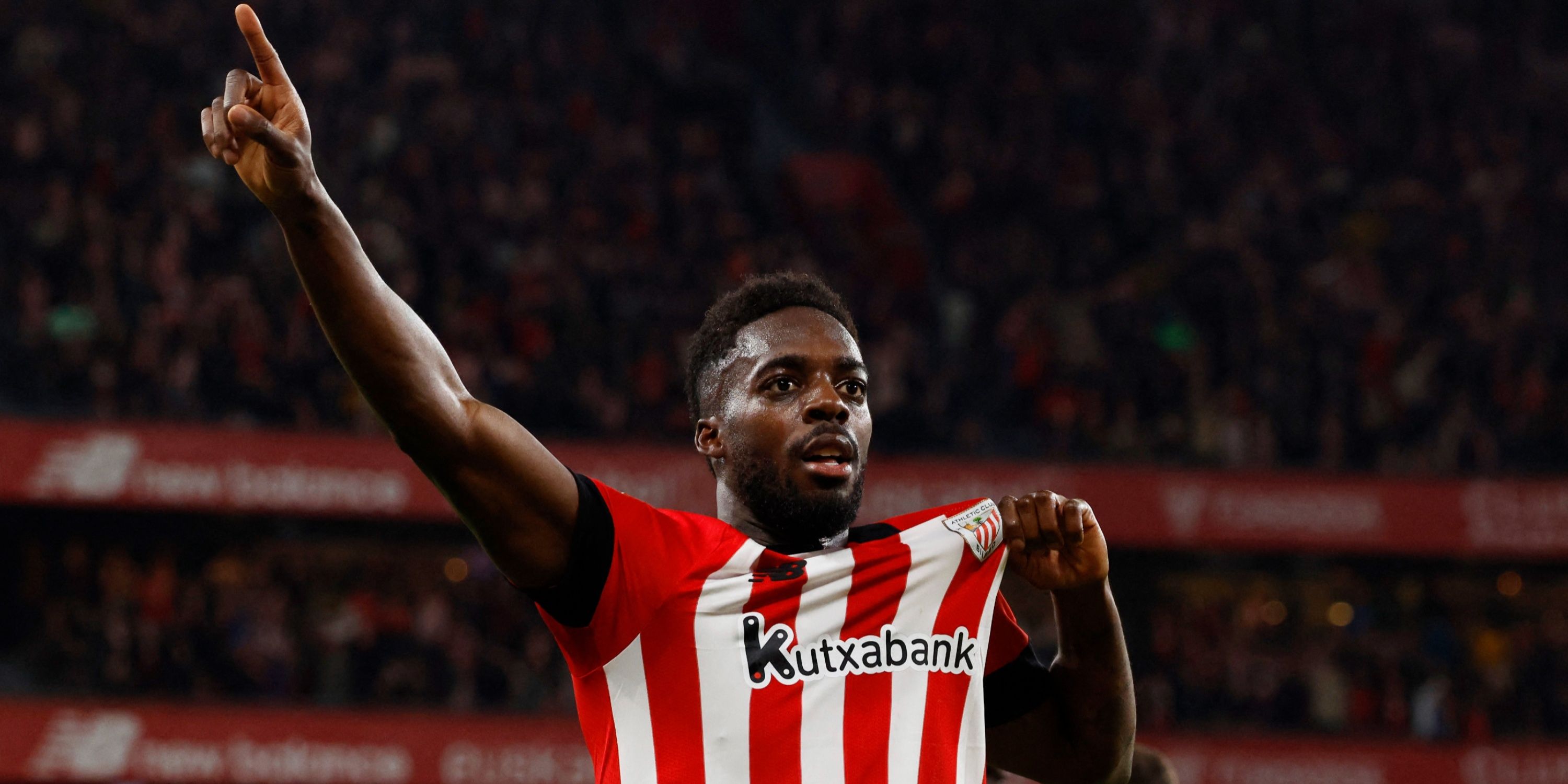 Now a veteran among the Ultimate Team faithful, Iñaki Williams has been a consistent name within EA's quickest players rankings for years. Consistently performing in La Liga, the 29-year-old has stayed injury-free most of his career, allowing him to maintain peak fitness all year round. In fact, he has missed just four games through injury in the past seven years. That's some record from the Ghanaian!
11
Sheraldo Becker – Union Berlin – 94 pace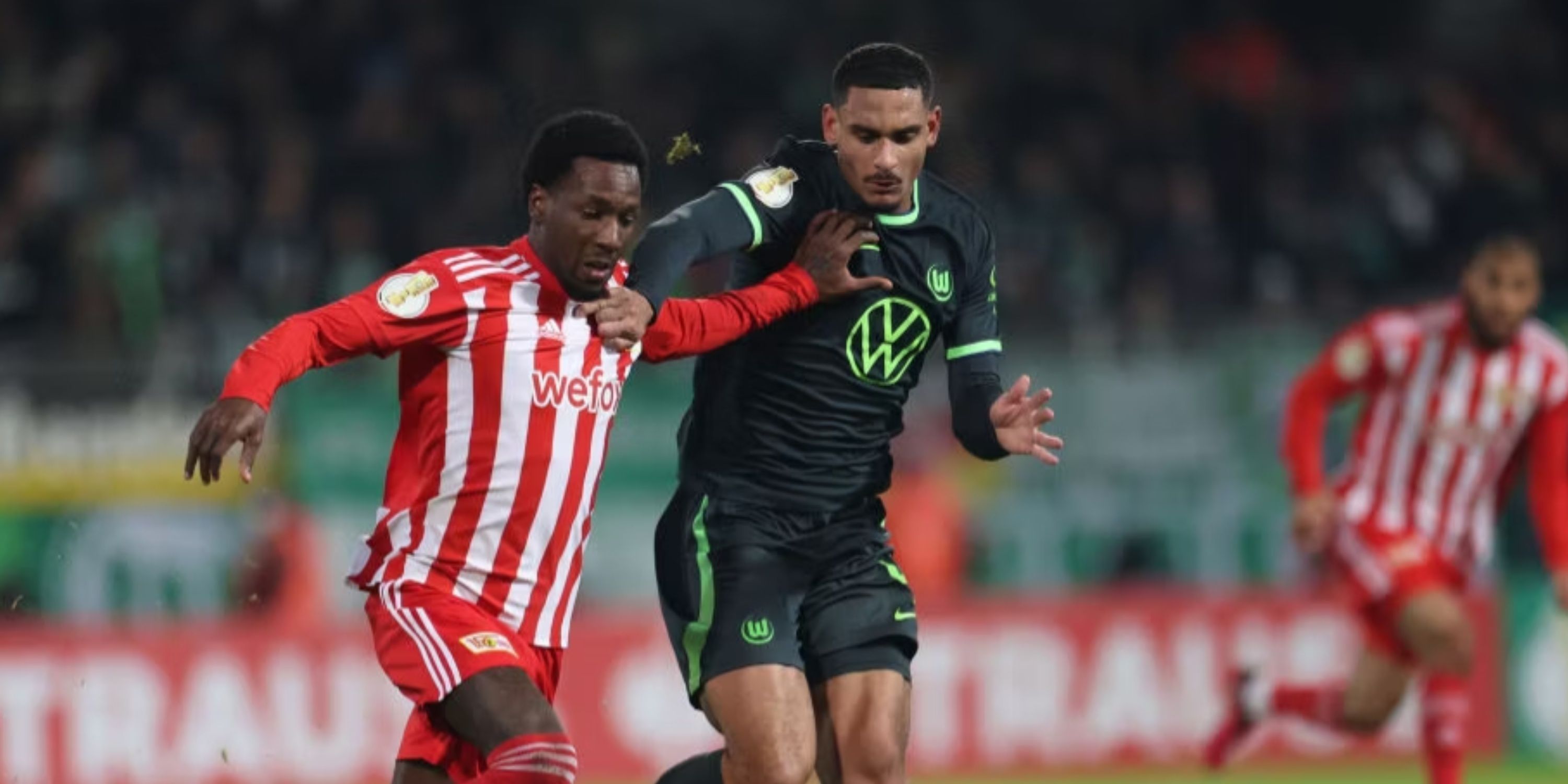 Starring in the Bundesliga's feel-good story – Union Berlin – Sheraldo Becker has recently made a name for himself as one of the fastest players in the world. Despite receiving a pace downgrade of one from last season, the Suriname international continues to rank inside the top 15. However, with just 79 finishing and underwhelming stats across the board, he may struggle to squeeze his way into your Ultimate Team.
10
Jeremie Frimpong – Bayer Leverkusen – 94 pace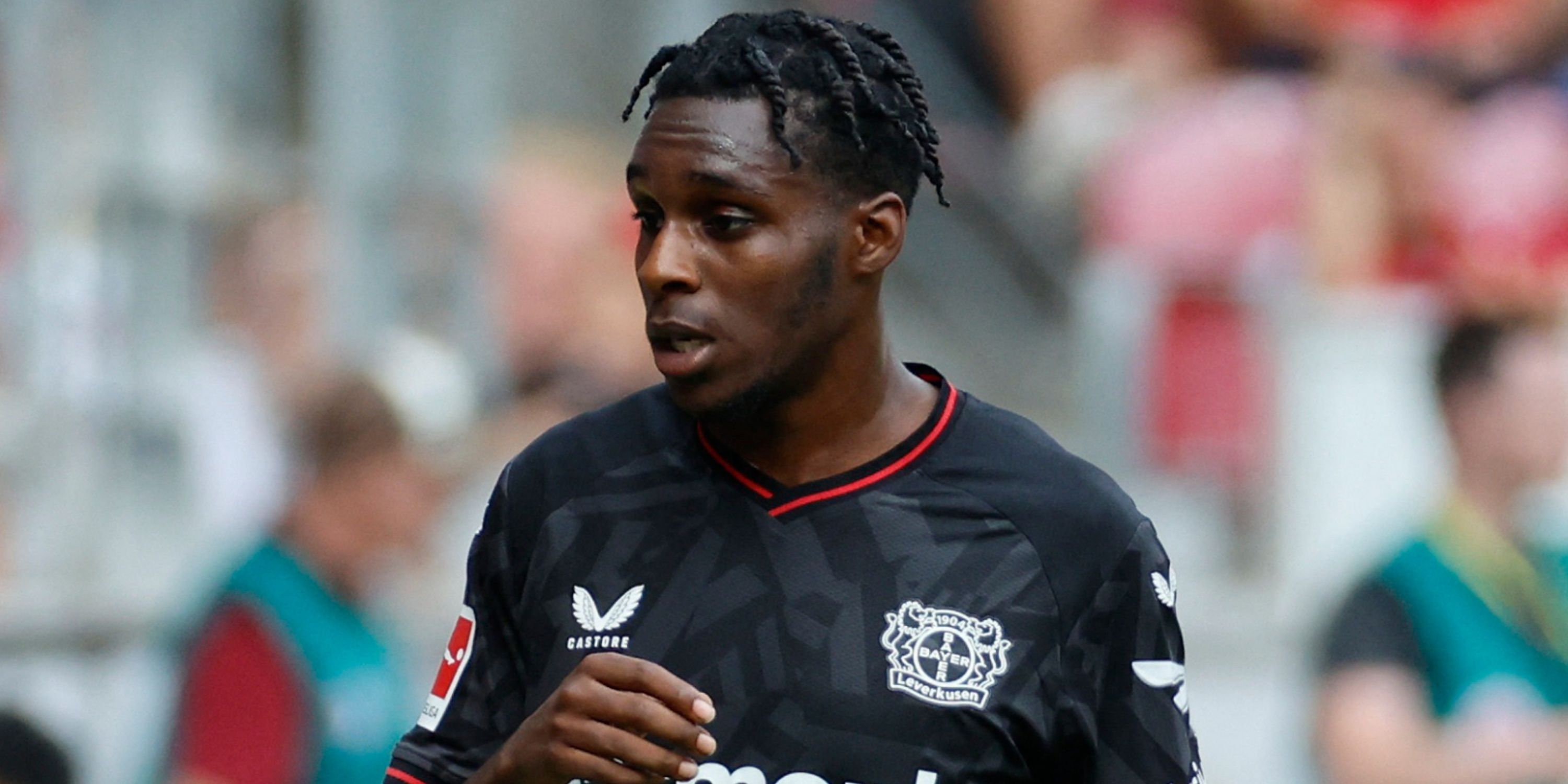 Regularly linked with a move to the Premier League, Dutchman Frimpong has asserted his position as one of the best right-backs in the Bundesliga over the years. In EAFC 24, Frimpong has received a plus-three upgrade from last year, making him not just a speedy full-back, but also a well-rounded one. Unfortunately for Bayer Leverkusen fans, he no longer provides a strong link to former teammate Moussa Diaby, but that shouldn't deter you from using him.
Read more: Man Utd could move for Jeremie Frimpong 'further down the road' at Old Trafford
9
Ismaïla Sarr – Marseille – 94 pace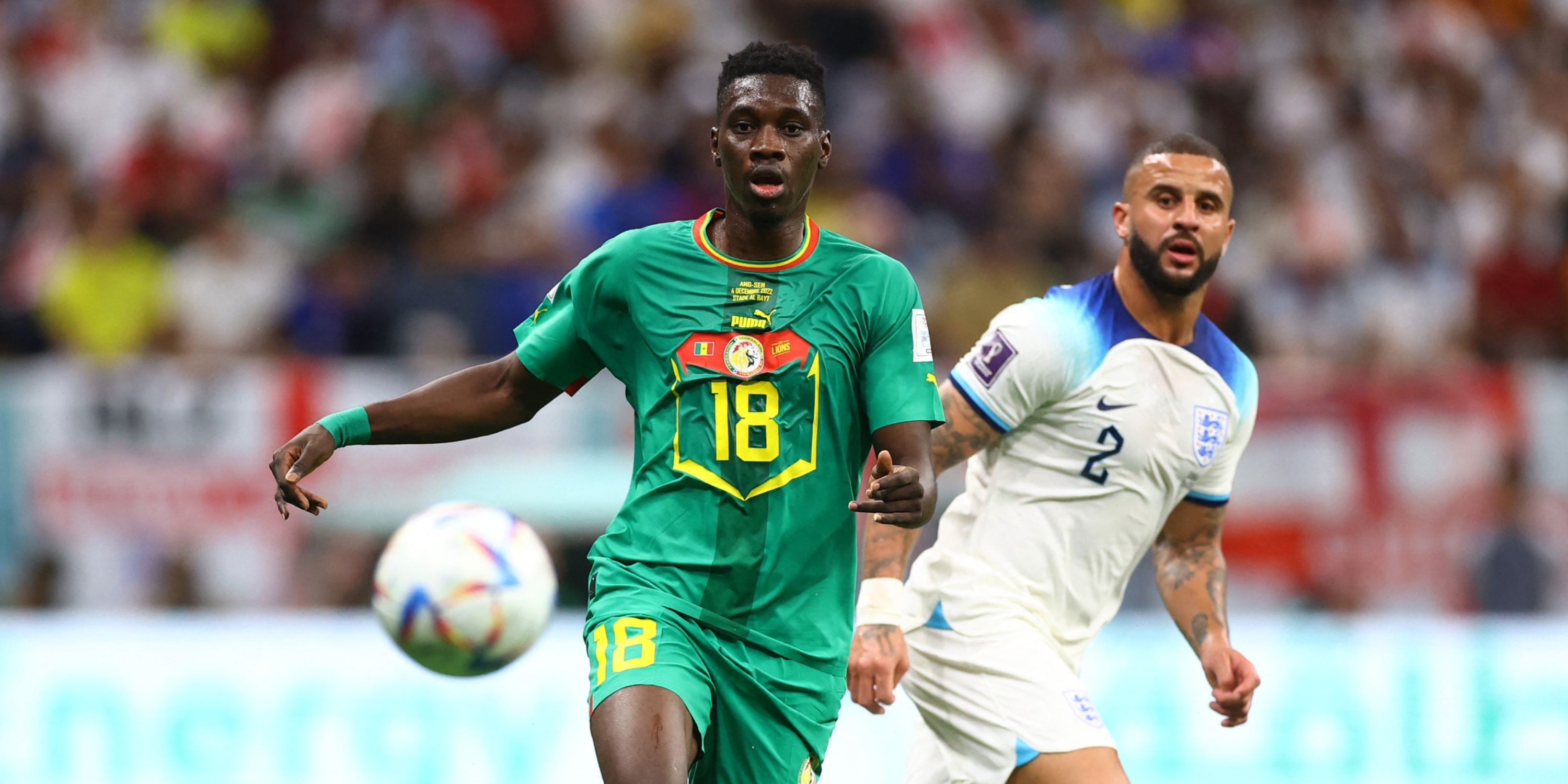 Former Watford winger Sarr has regularly found himself within these lists over the years. Known for his electric pace and threat to opposition full-backs, Sarr has once again replicated that in EA's franchise. A move to the south of France and a minus-one downgrade means he may not be utilised as much as before, but he could still prove dangerous as a late super sub.
8
Trinity Rodman – Washington Spirit – 94 pace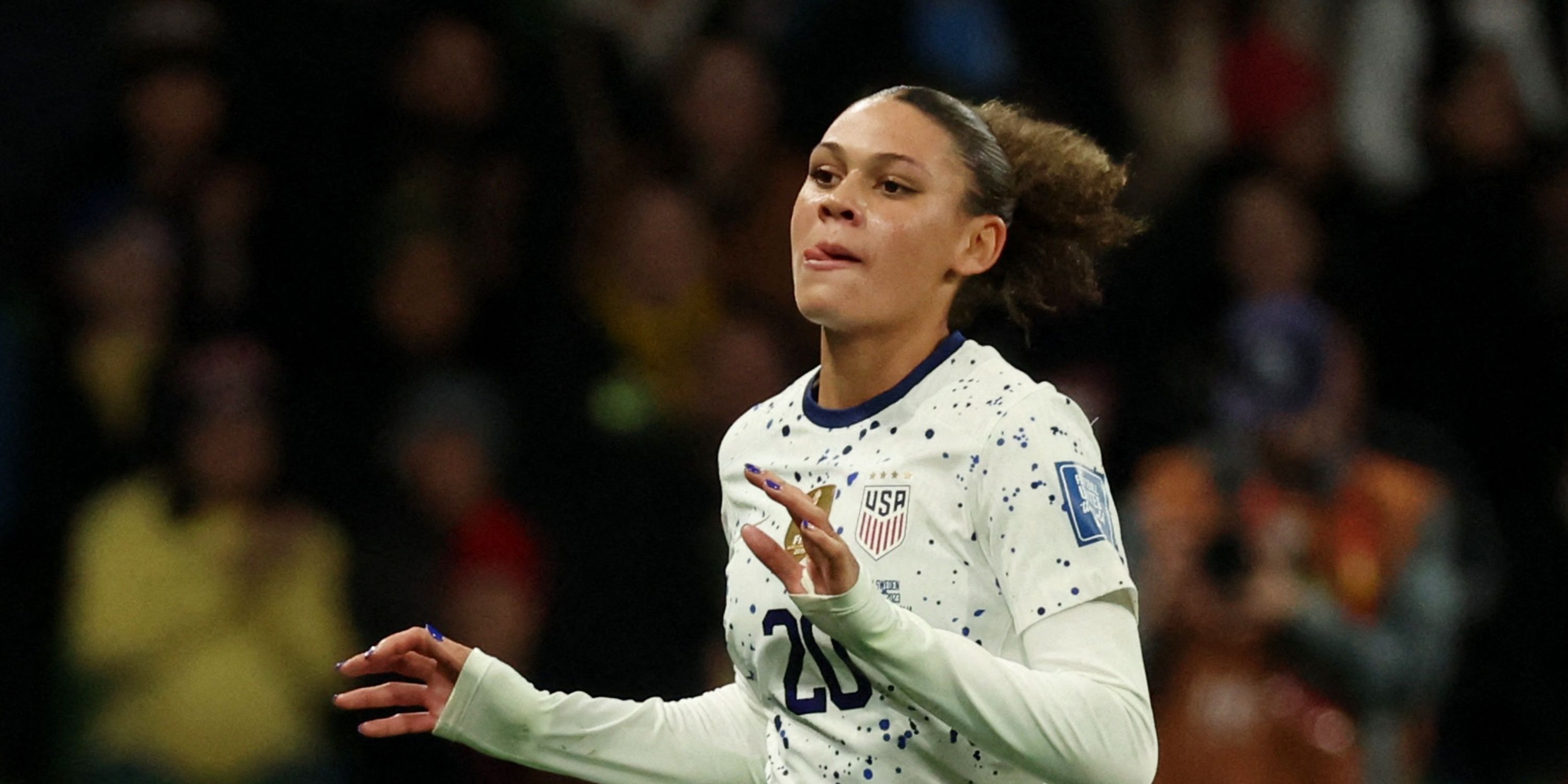 Meet the quickest female player in EAFC 24. Trinity Rodman has made a name for herself across the pond from the Premier League; now she is set to become one of the most used cards in EA's franchise. With 13 goals in 47 appearances for Washington Spirit, Rodman has been highlighted as one of the best female cards in the game. Alongside her electric pace, the 21-year-old possesses impressive well-rounded stats across the board. Whether it is from the start of the game or as a superb sub, Rodman may be frequently used in EAFC 24.
7
Michael – Al-Hilal – 94 pace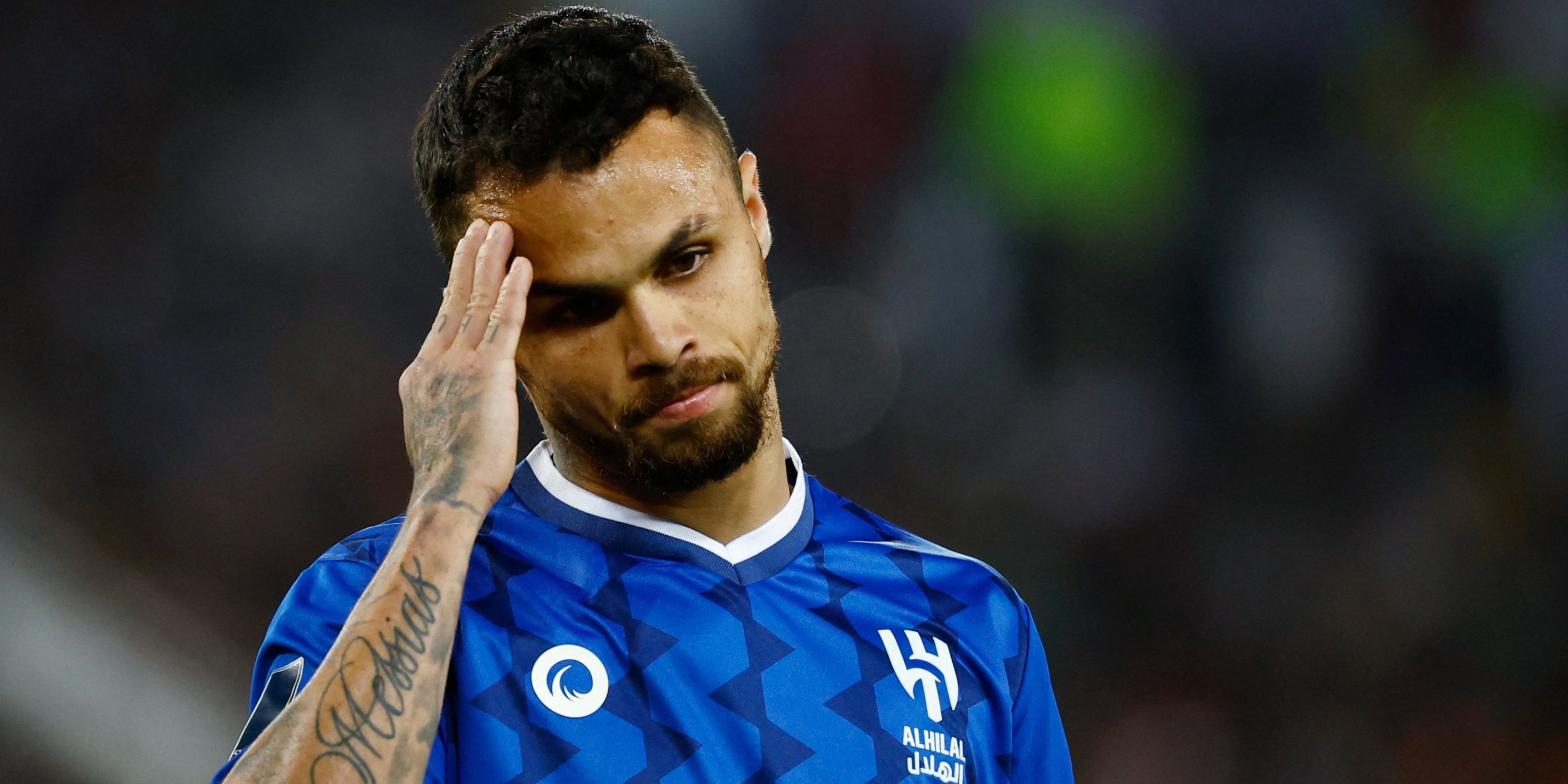 Saudi Arabia began a financially lucrative takeover of football in the summer transfer window, with the likes of Ruben Neves, Kalidou Koulibaly, and Sadio Mane all moving to the Middle East. However, it's Michael – one of Al-Hilal's signings in 2022 – who is on this list. The Brazilian unsurprisingly possesses electric pace in EAFC 24. However, he is let down by below-average stats across the rest of the board. He's unlikely to make his way into your team – unless he receives a dramatic upgrade via a promo card.
6
Sirlord Conteh – Paderborn – 95 pace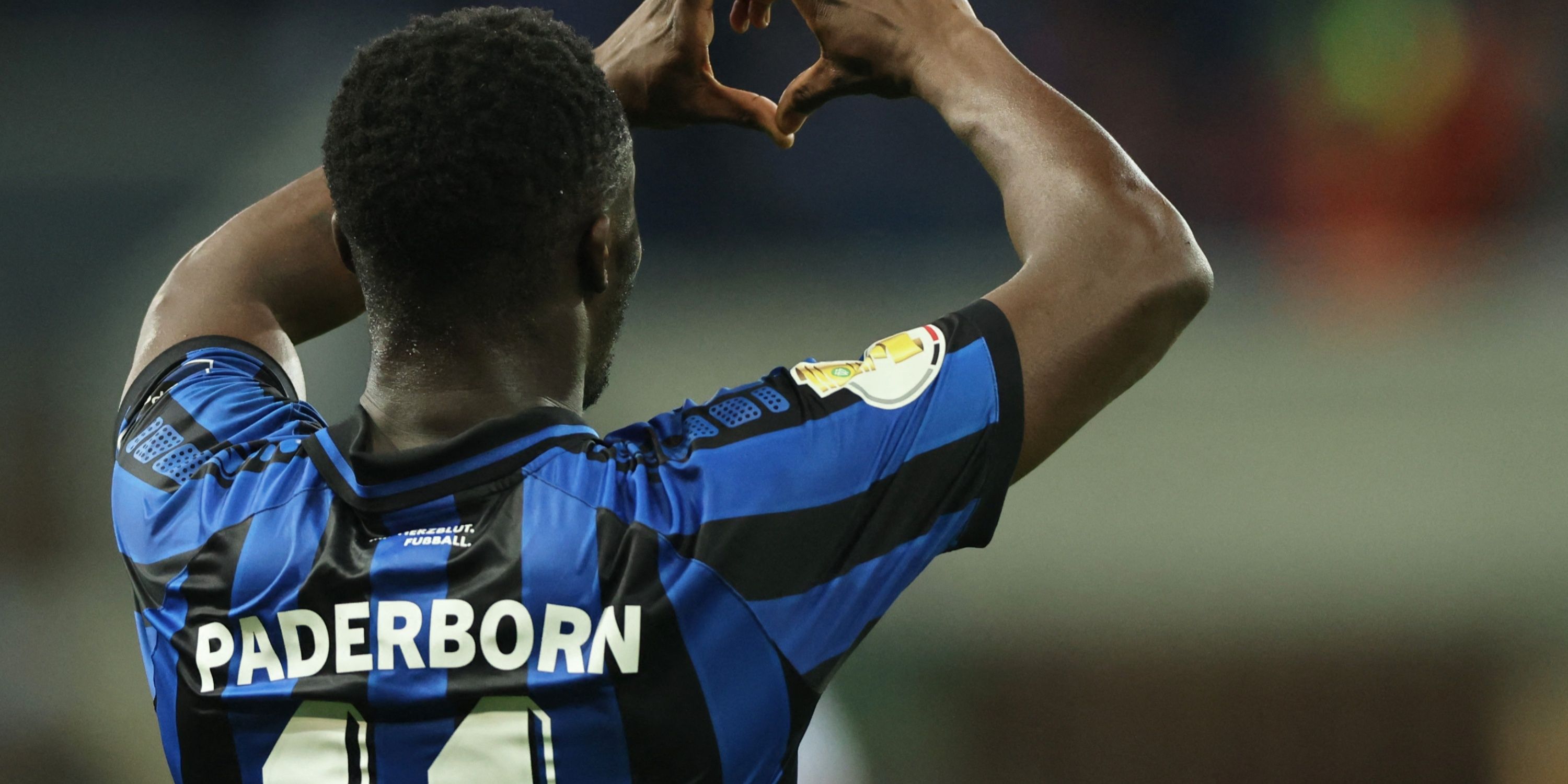 Rated at just 68, you probably haven't heard of Sirlord Conteh. That's hardly surprising, with the 27-year-old German featuring for Paderborn in Germany's second division. However, despite failing to grace the world's best competitions, Conteh still holds electric pace up front. He won't make it into your main Ultimate Team – unless he receives an evolution card – but he may hold immense value in Silver Stars, with his 95 pace almost certain to cause chaos to defenders.
5
Moussa Diaby – Aston Villa – 95 pace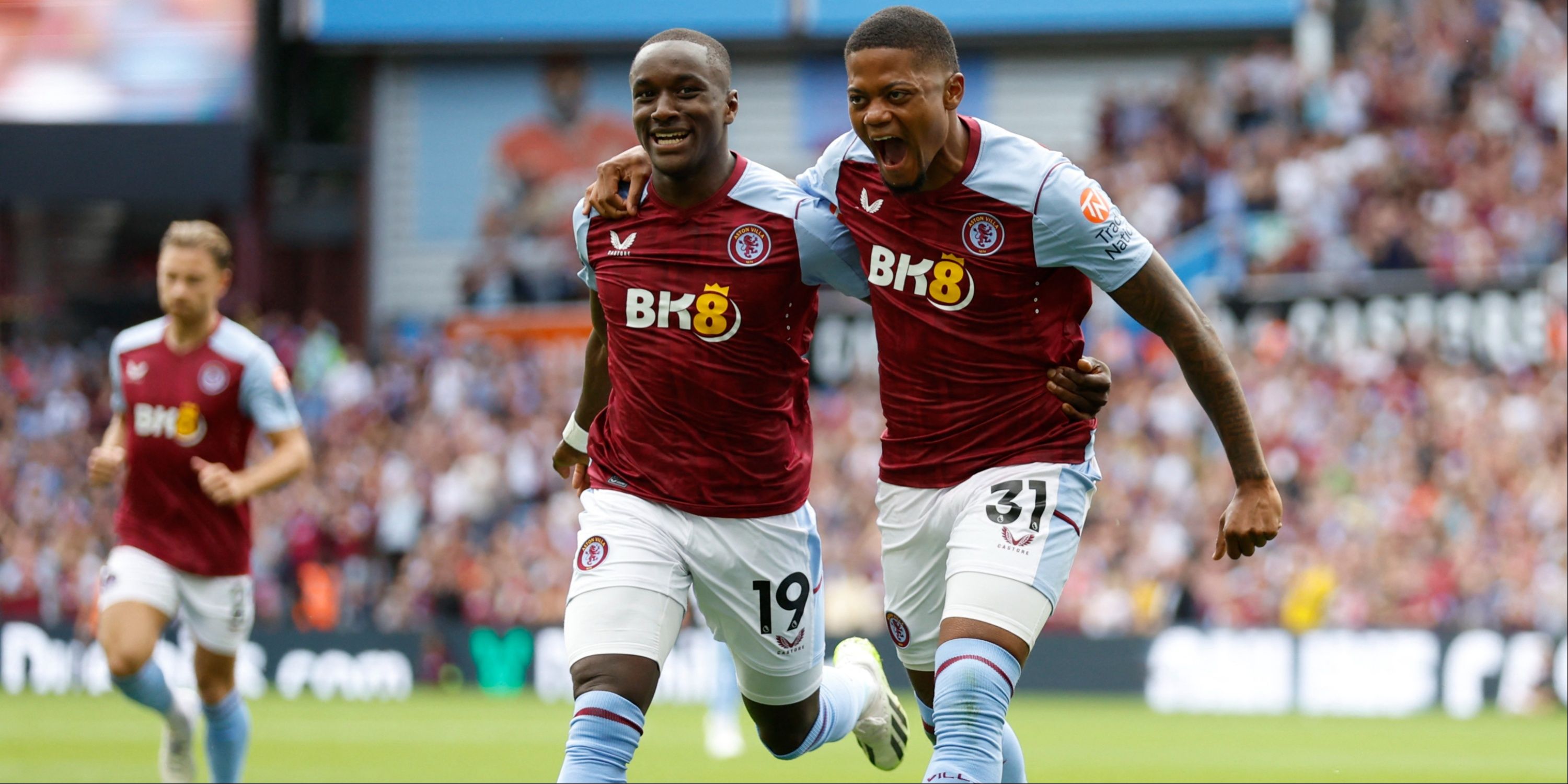 Once the most threatening winger in the Bundesliga, Diaby is now plying his trade in the world's toughest league – the Premier League. A move to Aston Villa will make him one of the most desirable cards in England's top divisions. An increase of two to his pace from last year, alongside impressive finishing and dribbling stats, will make him a tough task to face for opposition defenders.
4
Alphonso Davies – Bayern Munich – 95 pace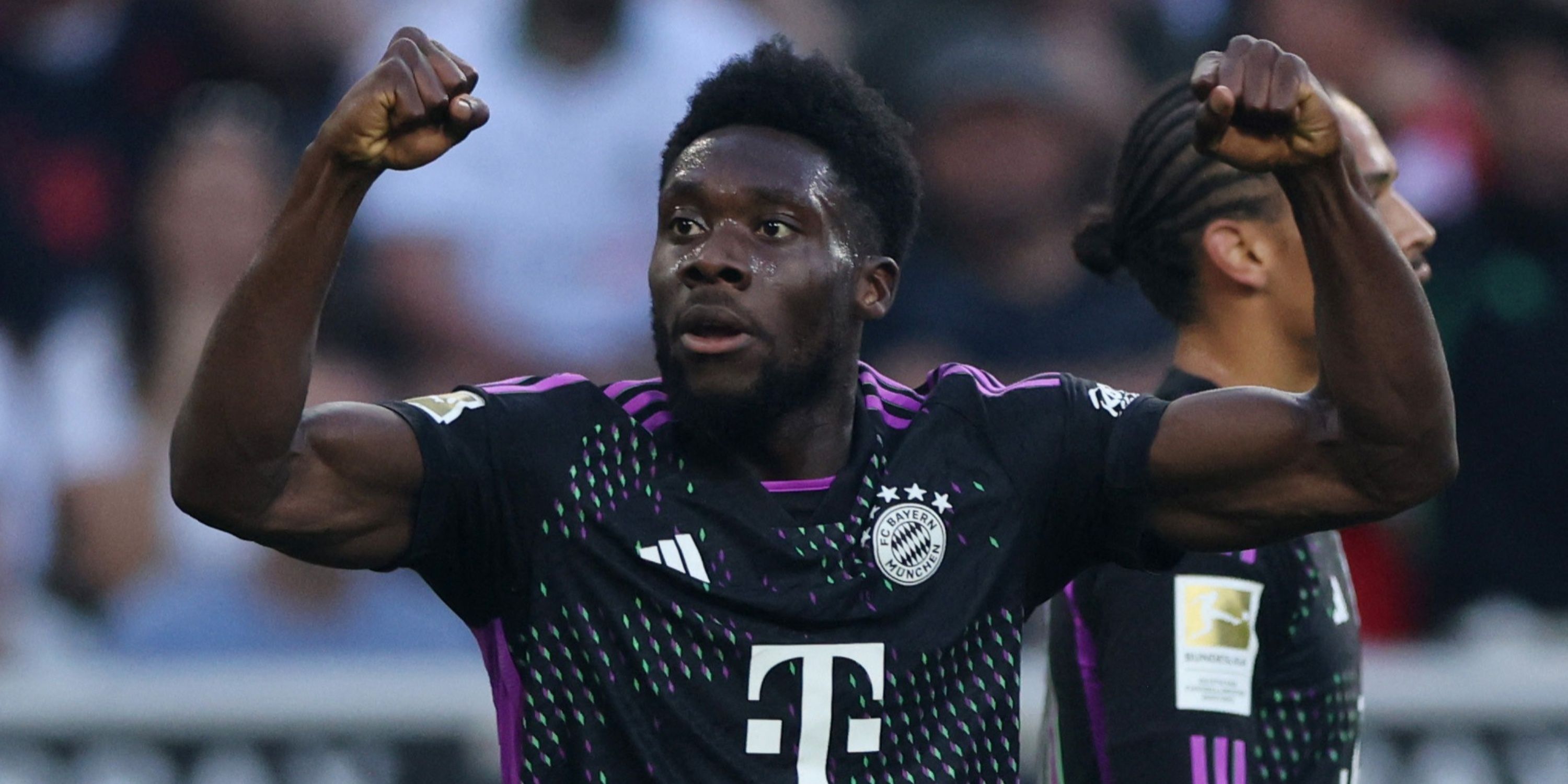 Another consistent name among EA's illustrious fastest cards, Alphonso Davies has built up a reputation of being one of the best left-backs in the game; not just for his pace, but also for his impressive physical and defensive stats. With a plus-one increase to his pace this year, it is the same story this year. As Bayern Munich continue to dominate the Bundesliga, the Canadian left-back bears strong links to several world-class footballers on EAFC 24 – including the ever-impressive Harry Kane.
Read more: The fastest player in Premier League history? Liverpool's Dominik Szoboszlai becomes 2nd quickest
3
Vinícius Júnior – Real Madrid – 95 pace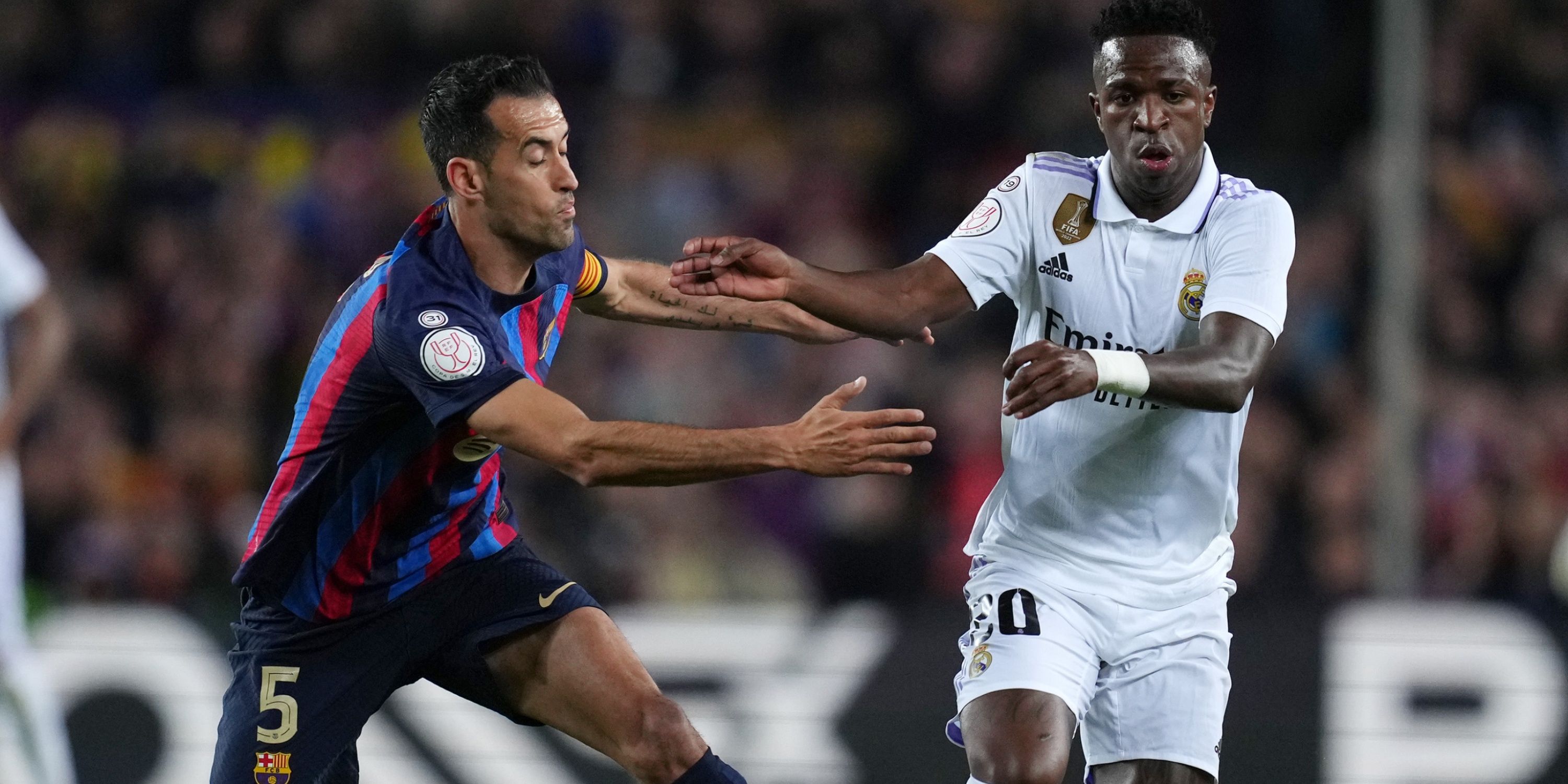 The cover star for EA FC mobile is one of the most dangerous wingers in the world, as shown almost every week in La Liga and the Champions League. Vinícius has kept the same pace as last year, but coupled with increases to his shooting and passing, he is even more dangerous than last season. With Real Madrid holding one of the best midfield trios in the world, the Brazilian winger will be one of the most expensive options in the game.
2
Karim Adeyemi – Borussia Dortmund – 96 pace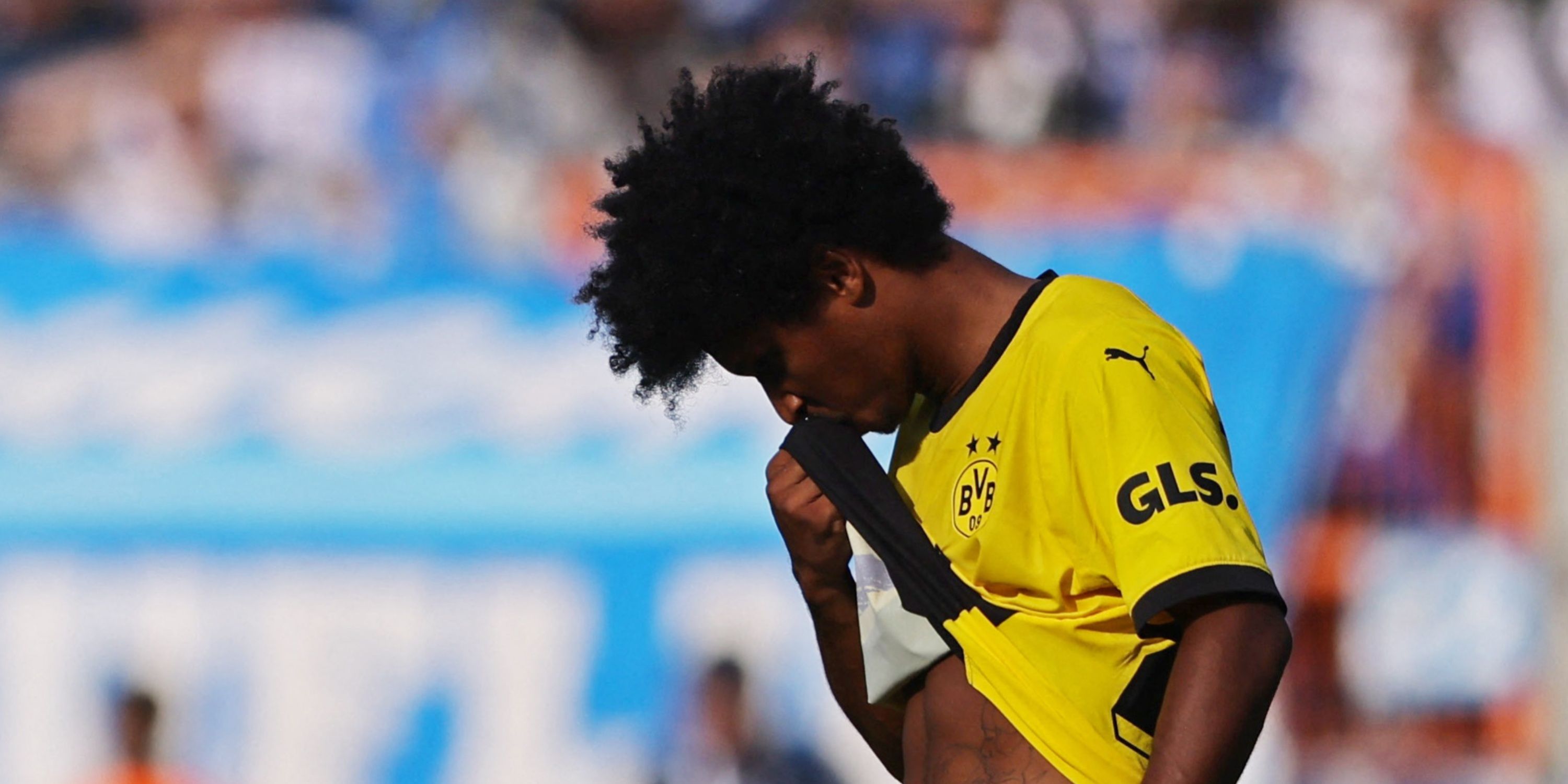 Adeyemi's first season in the Bundesliga was inconsistent, to say the least. A stunning solo goal in the Champions League against Chelsea epitomised his potential in front of the Yellow Wall, but other underwhelming performances highlighted his youth and inexperience. However, the German still received an impressive plus-three increase to his pace, with a dramatic plus-five overall. It makes him the second-quickest player on EA FC 24, who will no doubt feature in people's opening teams.
1
Kylian Mbappe – Paris Saint-Germain – 97 pace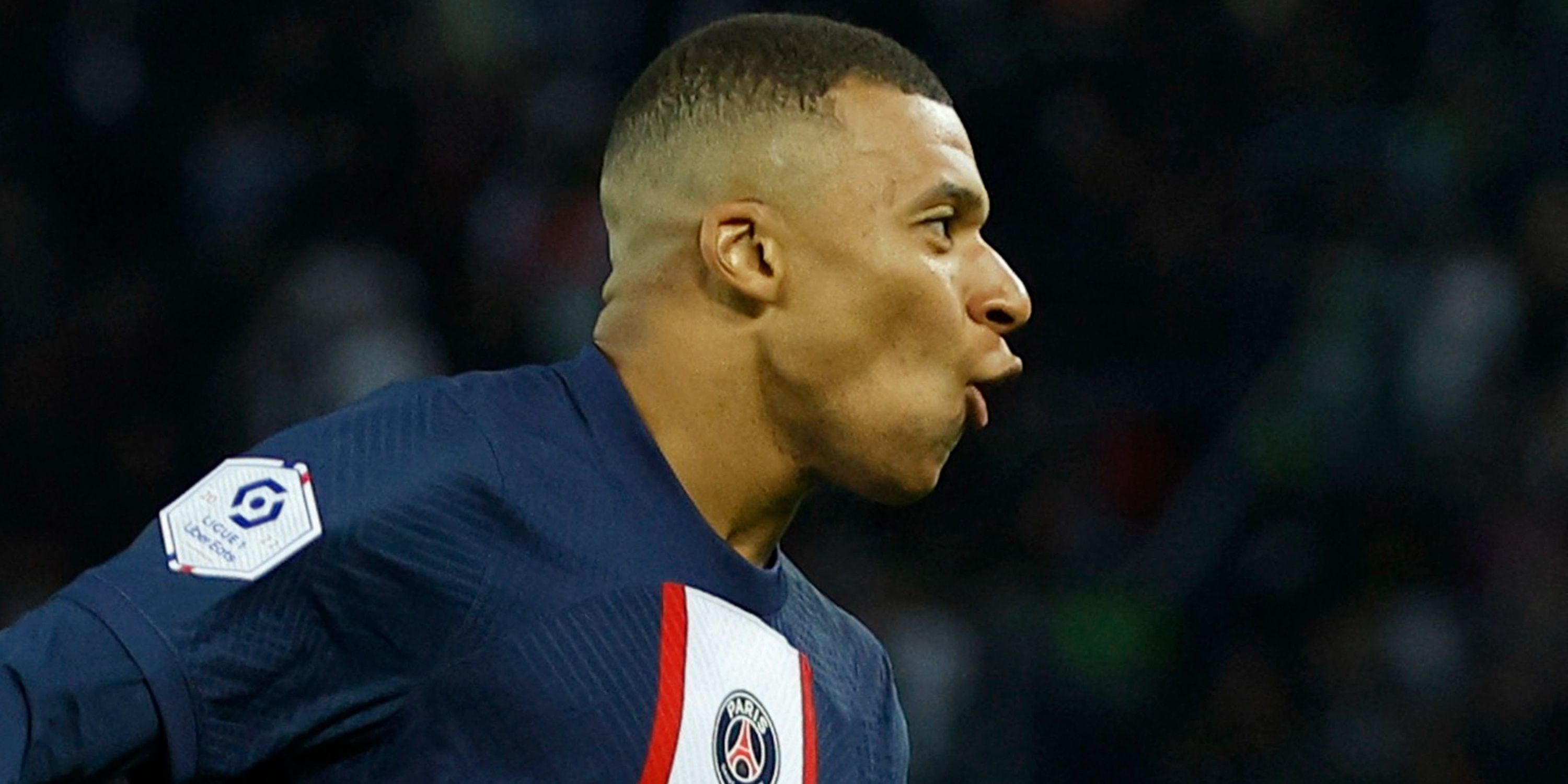 The best. As he always is, Kylian Mbappe is the quickest player in EA FC 24. It comes as no surprise to anyone, with the Frenchman consistently showcasing his frightening acceleration and speed every single game. A hat-trick in a World Cup final, despite being on the losing side, cemented Mbappe's status as one of the best of all time, whilst he will continue to cause chaos for gamers on EA FC 24. Coupled with five-star skill moves and almost no weaknesses to his base card, the 24-year-old will be one of the most expensive players in the game. But what comes with the price tag is the best player in the game, who will single-handedly win you games every day.
| Name | Club | Nationality | Pace |
| --- | --- | --- | --- |
| Kylian Mbappe | PSG | France | 97 |
| Karim Adeyemi | Borussia Dortmund | Germany | 96 |
| Vinícius Júnior | Real Madrid | Brazil | 95 |
| Alphonso Davies | Bayern Munich | Canada | 95 |
| Moussa Diaby | Aston Villa | France | 95 |
| Sirlord Conteh | Paderborn | Germany | 95 |
| Michael | Al-Hilal | Brazil | 94 |
| Trinity Rodman | Washington Spirit | USA | 94 |
| Ismaïla Sarr | Marseille | Senegal | 94 |
| Jeremie Frimpong | Bayer Leverkusen | Netherlands | 94 |
| Sheraldo Becker | Union Berlin | Suriname | 94 |
| Iñaki Williams | Athletic Club | Ghana | 94 |
| Kevin Schade | Brentford | Germany | 94 |
| Delphine Cascarino | Lyon | France | 94 |
| Rosemonde Kouassi | FC Fleury 91 | Ivory Coast | 94 |